From postponed maiden voyages to shortages of parts and even select provisions onboard, supply chain issues have begun affecting the cruise industry in a myriad of ways. And, for the short term at least, these issues are here to stay.
The supply chain -- essentially the global pathway by which much of the world's goods are shipped and delivered by air, sea and land -- was already stretched thin by the global COVID-19 health pandemic that shuttered borders in March 2020.
Here's what cruisers need to know about how supply chain issues and delays could affect their upcoming sailing.
What Is the Supply Chain Problem?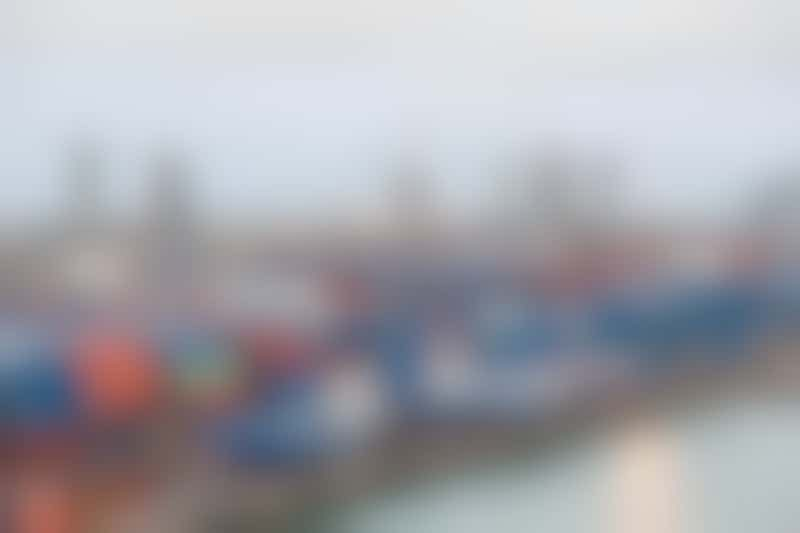 From border backlogs to rail congestion and container ships stuck at sea with nowhere to port, the global supply chain has been stretched to its limits by the global health pandemic.
The ongoing invasion of Ukraine by Russia and resulting war has further increased pressure on the global supply chain, increasing fuel costs and pushing an already stretched transportation industry to its limits. If you've ever seen cargo planes queued for takeoff at major airports or cargo vessels at anchor by the hundreds off important seaports around the world, it is easy to visualize the shipping -- and production -- backlog that exists.
Unfortunately, that supply chain crunch is beginning to affect the cruise industry. New ships under construction are being delayed as materials and parts are increasingly hard to come by in some cases. For instance, a new ship may be built in Italy, but it's specialized fire doors might come from Finland, engines from Germany, furniture from Scandinavia, lifeboats from Denmark.
That, in turn, can have a negative impact on new ships still in the construction and outfitting phase. No matter how much cruise lines want their latest-and-greatest to set sail on time, little of this process is within their control -- and the vessel can't sail if it's missing critical infrastructure, even if it's just a five-dollar toggle switch on the navigation bridge or a missing freezer unit.
Which Ship Launches Are Currently Affected by Supply Chain Issues?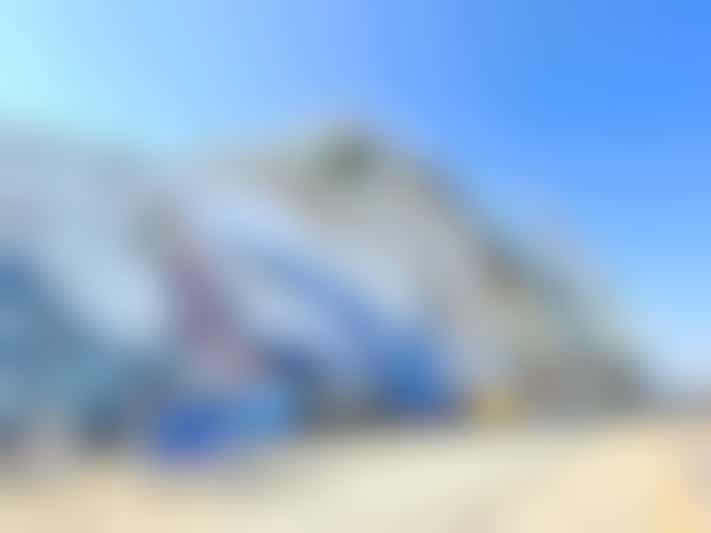 By spring 2022, supply chain issues have affected several vessels set to debut this year, including:
Norwegian Prima, which will now debut on September 4, 2022, from Amsterdam after having its maiden voyage cancelled.
The conversion of Grand Classica into Margaritaville at Sea, which was delayed by a month due to lack of supplies needed to convert the ship during its stay in drydock.
The launch of new UK-based Ambassador Cruises, which was forced to scrub initial sailings of its first vessel, Ambience, due to delays with bunkering of fuel. The ship was still having major work done as Cruise Critic boarded for a preview stay ahead of its first revenue cruise.
Ritz-Carlton Yacht Collection's first vessel, Evrima, has been hit by further shipyard delays due to the supply chain crunch -- the sixth delay for the line that has pushed its maiden voyage back to August 2022.
The launch of Seabourn Venture -- already delayed due to the COVID-19 pandemic -- was further delayed by supply chain issues, with Seabourn electing to push the maiden voyage from April to July 2022.
Finally, even Disney's magical charm couldn't prevent Disney Cruise Line's forthcoming Disney Wish from being delayed by over a month.
How Will Supply Chain Issues Affect My Cruise?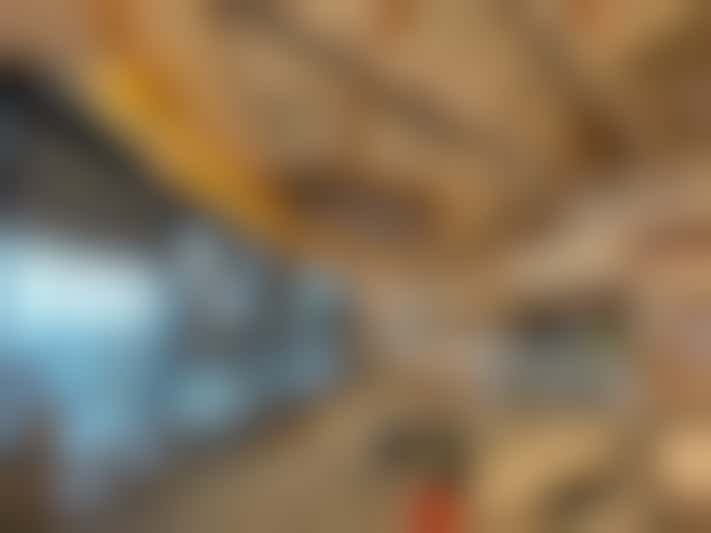 For passengers booked on inaugural sailings into 2023, a certain amount of flexibility is going to be necessary. First sailings are always a bit of a gamble, as cruise lines are typically still working the crew in to a new ship and, often, are chasing contractors off as the first passengers step onboard.
The supply chain issue presents a number of complex issues for cruise lines to consider. Lines may not know until rather late in the game that their ship cannot sail on time, or they may have to make a go/no-go decision. Do you sail your ship on its first few voyages with temporary, IKEA-purchased furniture, as Emerald Cruises recently had to aboard Emerald Azzurra when the ship's furnishings failed to arrive on-time; or do you scrap the first few voyages and hope the logistical issues work themselves out?
While delays to newbuild cruise ships are obviously the most dramatic knock-on effect of the supply chain dilemma, shipping issues also stand to affect regular, run-of-the-mill cruises as well, from lack of availability for certain liquors, ingredients, and even gift shop items that were ordered months in advance, but which simply haven't reached the ship in time for sailing.
On our recent sailings aboard older, more established ships, we've found bars have run out of certain types of wine, beer and spirits, either because their provisioning order wasn't complete, or because it just never arrived at the port of embarkation to begin with. This is common with local as well as imported products -- a locally sourced IPA on Wonder of the Seas just never made it onto the ship in time for the inaugural sailing, while we've heard of bars on some vessels running out of select spirits and wines because of supply chain issues.
Ditto for ingredients. Certain dishes in the dining room may not be available, or substitutions must be made, as a result of supply chain logistics issues. All that food comes from somewhere, and cruise lines -- who order in bulk from both local and international producers months in advance -- can't just go down to the local grocery store and buy all the missing ingredients on the corporate credit card.
The good news: alternatives are always available, meaning cruisers will never go hungry -- or thirsty.
But the "supply chain" can also involve crew. Cruise Critic sailed aboard Norwegian Cruise Line's Pride of America, where staffing shortages meant the majority of the vessel's specialty restaurants stayed shuttered for the ship's first return voyage to Hawaii in two years.
Crew members are highly trained individuals that have to possess seafarer's passports, undergo routine medical check-ups, and ensure relevant qualifications are up to date. With the pandemic causing delays in obtaining all of those -- and with some crew members moving on to other industries -- finding qualified crew, from senior officers to deck, marine and hotel staff -- remains a challenge for cruise lines.
How Long Will These Supply Chain Problems Last?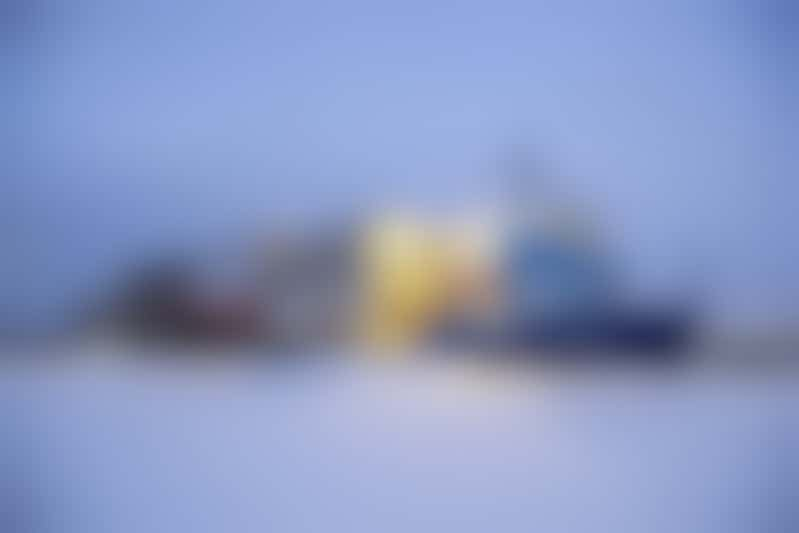 How long this all lasts is anyone's best guess.
The chairman of maritime shipping magnate Yang Ming told Bloomberg that supply chain issues are easing, despite the war in Ukraine. The number of vessels waiting outside the Port of Los Angeles -- one of the busiest seaports in the United States -- for entry had dropped to just over 40 vessels from a high of 100 vessels earlier this year, while average vessel wait times hover between 10 to 14 days for a berth at most U.S. ports, compared with just two days in Shanghai.
Other executives, from aircraft manufacturer Airbus to tech giant Apple, are warning that supply chain issues will continue to impact their ability to manufacture and deliver their products -- whether that's a complex Airbus A350 jet or the latest iPhone.
The supply chain crunch has another issue, one that could make your cruise more expensive. Container shipping giant Maersk beat analyst expectations earlier this year, posting revenue of $19.3 billion for the first three months of 2022 -- much of that driven by a staggering 71% rise in the cost of container shipping rates.
Until the pressures on supply chains ease globally, it's best to expect the unexpected -- particularly if you're booked on the first voyage of a brand-new ship.