You might think a 2,000-passenger cruise ship is "small" if you're comparing it to Royal Caribbean's Symphony of the Seas, a 5,518-passenger mega-ship. "Small-ship cruising" is actually a completely different class of sailing, encompassing everything from a yacht with a few dozen passengers to ships carrying as many as 1,300 guests.
Small ships distinguish themselves from mainstream cruise ships in more ways than just physical size -- which allows them to sail into small harbors and shallow channels. Lower passenger counts make for easier embarkation and an absence of queues. No matter how small the ship, you can expect more inclusive fares, interesting and unusual ports of call, high-end amenities, excellent cuisine and wine, and polished, personal service.
If small ships sound more appealing to you than their larger, floating-city counterparts, choices abound. How do you know when small is too small -- or which small ships are still too big for your taste? For the sake of this discussion, we'll use the following classifications:
Small Yachts: Up to 110 passengers
Large Yachts: 140 to 400 passengers
Ultra-Small Ships: 450 to 625 passengers
Small Ships: 650 to 1,300 passengers
Read on to find out which of the four small-ship size groups will offer your dream cruise.
Small Yachts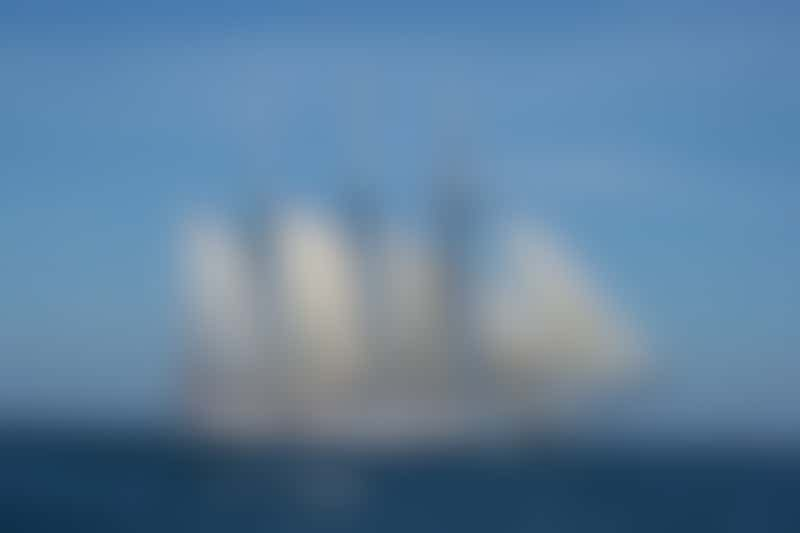 Cruise lines: The "small yacht" category includes ships that accommodate no more than 110 passengers. Here you'll find yachts that range in length from 120 to 360 feet, brought to you by UnCruise Adventures, Crystal Cruises, SeaDream Yacht Club, Grand Circle Cruise Line, Variety Cruises and Emerald Yacht Cruises' (part of Emerald Waterways) debut into ocean sailing with Emerald Azzurra. Ponant's entry to this category is Le Ponant, a three-masted motor-yacht; a trio of windjammers from Sea Cloud Cruises and Island Windjammers' fleet of two ships round out the list.
Vibe: You won't enjoy a voyage aboard a yacht in this category unless you love traveling with a very small group of people. If you wish to hobnob with a different group of people each night, look to a larger ship.
The onboard experience is also more like that of sailing on a private yacht. You'll get to know your fellow passengers -- who tend to be well off and well traveled -- and the crew will cater to your every need, quickly learning not just your name but your likes and your dislikes.
Destination focus: Small-ship cruising in general is all about the destination, and that's even more the case aboard small yachts. These downright tiny vessels can anchor in hidden-away bays and harbors, and can visit some truly off-the-grid destinations, such as Alaska's Kuiu Island or Curieuse in the Seychelles.
Plus, small yachts put a premium on getting passengers close to amazing sites. For example, take Alaska's Inside Passage; while mainstream cruise ships sail past Dawes Glacier in Endicott Arm, yacht passengers don marine survival suits, board skiffs and get within feet of seals sitting prettily atop icebergs floating in the strait.
Most port visits focus on the natural habitat or local culture of the destination, and many of these cruise lines hire well-educated naturalists and historians to interact with passengers each day, offering onboard lectures and leading shore excursions (which are included in the cruise fare in the case of UnCruise Adventures' trips). These experts are on hand to answer questions and provide a level of education about the region that makes the trip special.
Ship amenities: Cabins tend to be well-decorated but on the small side, and lack balconies or adjoining sitting rooms. Your stateroom will be well tended to and it will include amenities like luxurious linens and designer-brand bath products, but you'll likely want to spend more time out of your cabin than in it.
Restaurant choice will be limited to one dining venue (with breakfast and possibly lunch served as a buffet only) and a limited selection of dinner entrees (typically a meat, fish and vegetarian option). Though seating is open, mealtimes are set, but can change based on what's going on outside. For example, if there are whale sightings in Alaska, dinner could be delayed in order to allow everyone to get on deck and have a look.
On the bright side, the chef will incorporate locally sourced ingredients -- salmon in Alaska, pineapple in Hawaii -- at mealtime and can customize the menu to a certain degree for your personal tastes.
Activities: Because the itinerary is so paramount on small yachts, daytime activities are pretty non-existent. Passengers generally need to entertain themselves. While the sun decks are nice on all of these ships, only Crystal Esprit, SeaDream I and II, and Emerald Azzurra have pools; the other ships only have on-deck hot tubs.
The spa (if any) usually consists of one or two small treatment rooms. Some yachts do have a few fun high-tech toys -- like the submarine aboard Crystal Esprit or the golf simulator on SeaDream yachts. There are no theaters on these ships and the "casino" -- when there is one -- is often just one game table with a slot machine located in a nearby corner.
One of the most appealing aspects of small yachts are their water sports platforms, which enable passengers to get right into the water rather than simply gazing at it from 10 decks up. All of the ships in this category, with the exception of SeaCloud and Island Windjammers, have them. From the platform, you can go swimming or snorkeling right from the ship, or borrow a personal watercraft such as a kayak or canoe. SeaDream also has several Jet Skis for passenger use and there are paddleboards on Emerald Azzurra.
While some larger yachts and ships have similar onboard marinas, it's a different experience when you're sharing the facilities with so few people. It feels as if the yacht is yours alone, and you're simply enjoying the water with a handful of friends.
Large Yachts
Cruise lines: "Large" yachts are those that accommodate between 140 and 400 passengers, and feel more like small-scale cruise ships than pumped-up private yachts.
Large yachts in this category include Windstar Cruises' three motor-sail yachts and its three 212-passenger yachts; Pearl Mist from Pearl Seas Cruises; Scenic's first 228-passenger all-suite super yacht, Scenic Eclipse (which comes with two helicopters and a six-passenger submarine); six mega-yachts and an expanding fleet of 13 explorer vessels (some with underwater lounges) from the French-flagged Ponant; Paul Gauguin's Paul Gauguin and Aranui Cruises' Aranui 5, which both sail exclusively  in the South Pacific; three clipper ships from Star Clippers; six ships from Silversea ; and Ritz-Carlton Yacht Collection's three yachts that accommodate 298 passengers. The French company CroisiEurope, best known for their river cruises, also has two oceangoing ships carrying up to 198 passengers.
New additions to the large yacht scene are Tradewind Voyages' 272-passenger Golden Horizon, the world's largest square-rigged sailing vessel. Plus, a well-known name to U.K. cruisers, Swan Hellenic, has been revived under new ownership -- with cruises now sold internationally -- which is debuting three all-new vessels carrying between 152 and 196 passengers.
Vibe: These capacities are ideal for travelers who want an intimate experience but prefer sailing with more than a few dozen other people. These ships are also a good bet if you don't like feeling the movement of the ocean; because they are larger, the ride is usually a bit smoother than small yacht options.
Destination focus: These large yachts can visit some additional destinations that the small yachts can't visit safely (due to their size) but larger ships might be too big to access. Look for itineraries to the Arctic and Antarctica -- destinations that require larger ships with certain navigational equipment and strengthened hulls for sailing in areas where ice is prevalent. Large yachts also offer some compelling South Pacific itineraries.
Ship amenities: There are some nice perks when you sail a large yacht. First of all, you'll have more choice when it comes to cabins. Some cabins on large yachts will have balconies with sweeping ocean views, while none of the ships in the "Small Yacht" category, aside from Emerald Azzurra, offer accommodations with verandas.
Most of the ships in this category also offer a variety of suites that give you more square footage, space to dine in your cabin and outdoor furniture to enjoy on your veranda. Ships from Silversea offer butler service with every stateroom, which equates to an ultra-luxurious experience for all.
These larger ships offer more dining venues onboard. Silversea ships in this category, for example, offer three fine dining options -- The Restaurant main dining room, La Terrazza for authentic Italian flair and specialty restaurant La Dame, featuring French cuisine -- in addition to the on-deck Pool Bar & Grill. Many lines -- including Windstar, Silversea and Paul Gauguin -- also stage elaborate BBQs on deck or on a beautiful stretch of beach, and Star Clippers has a daily cocktail hour with generous snacks and canapes
Activities: The public areas of the ship offer more variety on a large yacht as well. You can expect amenities that could include at least two bars and even a standalone cigar lounge; a spa, swimming pool, beauty salon and full-fledged fitness center; a small theater; a casino; a library and internet/card room; and maybe even a small boutique selling clothing, jewelry and sundries.
Ultra-Small Ships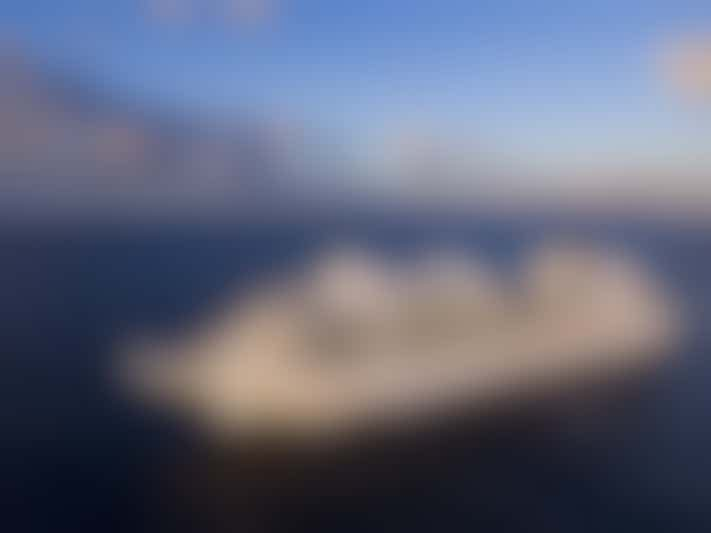 Cruise lines: While previous ship size categories have been referred to as "yachts," the Ultra-Small Ship category covers larger vessels with capacities that range from 450 to 625 passengers, and all of these lines are positioned squarely in the luxury market.
There are three 450-passenger ships from Seabourn on this list -- Odyssey, Quest and Sojourn -- and two 600-passenger ships, Encore and Ovation. While Regent Seven Sea Cruises has several ships in its fleet, only the smallest -- Seven Seas Navigator -- belongs in this category. Silversea's Silver Spirit, Silver Muse, Silver Moon and Silver Dawn are also ultra-small ships.
Vibe: This grouping consists of unique "boutique" cruise ships that all offer a high-end, all-inclusive experience with more amenities than those offered on yachts. Yet these offerings retain a sense of intimacy without being so large that you never fully learn the deck plan.
Destination focus: Like all small-ship cruise companies, those listed here offer itineraries around the globe with an emphasis on "greatest hits" destinations such as Barcelona, Venice and Athens, as well as more hard-to-reach or unusual ports of call like Croatia's Hvar or French Polynesia's Rangiroa. You'll also find longer voyages lasting 10 to 14 nights, as well as "grand voyages" that can keep you traveling for a month or longer.
Ship amenities: There's more choice of restaurants on ultra-small ships, when compared to the yachts, with main dining rooms, buffet venues and specialty restaurants. For example, all Seabourn ships are outfitted with The Grill by Thomas Keller -- the first and only American-born chef to hold multiple three-star Michelin ratings -- in addition to the main dining room, casual venue, pool grill and room service. Its larger ships also have a sushi restaurant.  Silversea's latest ships are showcasing the all-new S.A.L.T. Kitchen (standing for sea and land taste) serving food and wine reflecting the destinations being visited.
All the ships in this range have open bars serving complimentary wines and spirits, and you'll have a choice of places to imbibe; for example, Seabourn's ships in this category have three lounges plus a pool bar.
Activities: Extra onboard pastimes -- such as mini-golf and shuffleboard -- are also the norm on ultra-small ships. Spa and fitness centers are expanded on ultra-small ships, and the sun decks are downright impressive, with larger pools and several hot tubs. Some even have on-deck jogging tracks.
Daytime activities are plentiful, with more visiting lecturers and trivia as well as additional entertainment in the evenings, from shows in the theater to ballroom dancing in the lounge. Most of Seabourn's ships also have waters sports marinas.
Small Ships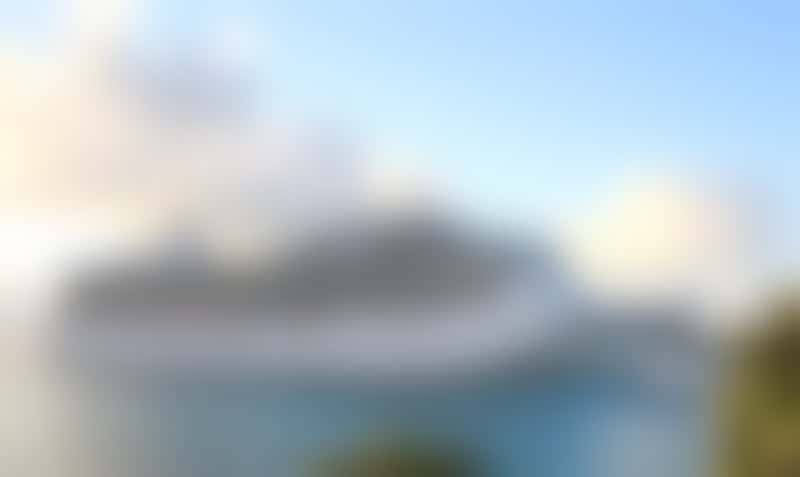 Cruise lines: While the largest "small ships" on our list will never be in the league of behemoths like Royal Caribbean's Symphony of the Seas, they do cater to anywhere from 650 to 1,300 passengers.
In this category, we welcome the 930-passenger sister ships from Viking Ocean Cruises' ever-growing fleet which is on course to reach 16 vessels by 2027. All of Oceania's ships -- Insignia, Nautica, Regatta, Sirena, Riviera and Marina -- fall into this grouping, as do Azamara's ships (Journey, Quest, Pursuit and the recently acquired and yet to be renamed Pacific Princess). Crystal's two traditional cruise ships -- Crystal Serenity and Crystal Symphony -- are small ships and most of Regent's Seven Seas fleet -- Seven Seas Explorer, Voyager and Mariner -- are in this category.
Vibe: You can expect a high level of service throughout these vessels, but the largest ships in this category will feel like scaled-down cruise ships, rather than yachts with lots of activity choices. As the passenger count ticks up on these "larger" small ships, you might encounter a few downsides. The hot tubs get more traffic, so it's not so easy to get one to yourself. And it can be marginally more difficult to get to know fellow passengers; it's impossible to meet every single passenger on a ship with a capacity around 1,000 people.
Destination focus: These ships all tend to offer a plethora of itineraries that are longer in duration than seven nights. In the spirit of destination immersion, cruises include one or more overnights in popular ports and stay later than normal in other ports, so cruisers can see more on land and maybe even sample some of the destination's nightlife. These ships also visit a mix of popular and more unusual cruise ports than the larger, mass-market ships do. The off-the-beaten-path spots often end up being the highlight of a voyage.
Ship amenities: Each of these ships offers beautifully appointed cabins and suites, some of which offer access to a concierge or personal butler service. High-end suites might come with additional perks like ensuite afternoon tea or an invitation to dine with the officers. The top suites are also incredibly spacious, such as the 2,917-square-foot Regent Suite on Seven Seas Explorer.
You'll also find a large variety of dining options on most of these ships. Regent's largest ship has seven restaurants; Oceania's largest have eight. Crystal teams up with celebrity chef Nobu Matsuhisa for a popular Japanese-fusion restaurant, while Oceania's menus are created in collaboration with famed chef Jacques Pepin. You'll definitely want to make reservations for specialty dining on all these ships, since you'll be competing for the best tables and dining times with hundreds of other travelers.
Activities: You'll benefit from the larger size of the ships by way of larger spas and pool decks, full-size theaters for staging Broadway-style revue shows, multiple performers and evening entertainment options throughout the ship, more game options in the casino and lots of enrichment options, some with dedicated facilities.
For foodies, some of these ships have high-tech demo kitchens for onboard classes. Oceania Marina and Riviera have the impressive Culinary Center that includes individual cooking stations for classes that will teach you everything from how to cook the perfect tomato sauce to how to design a meal around a series of tapas. Regent's Seven Seas Explorer has a similar venue, while Viking Ocean Cruises' ships all feature the Kitchen Table, which is part demo kitchen, part dining venue.
Crystal's ships have dedicated facilities for computer classes and bridge play. Viking Orion and Viking Jupiter even have planetariums.
When a Small Ship Isn't the Best Choice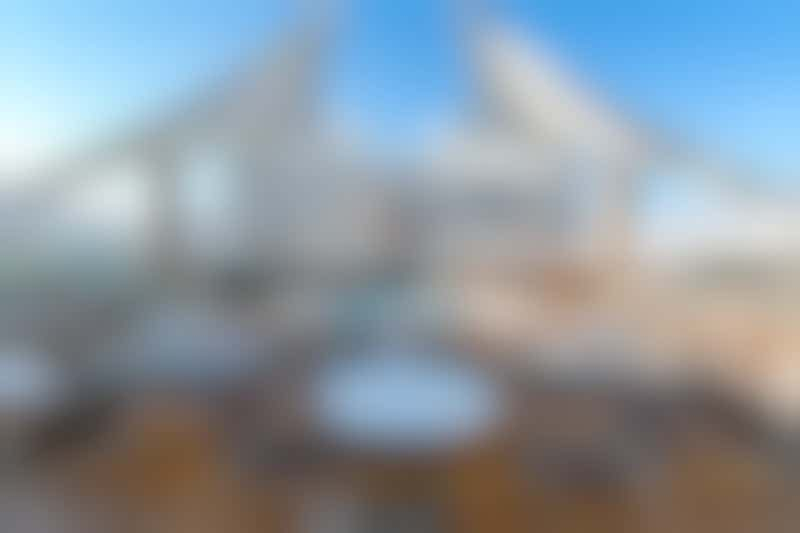 We've outlined the myriad ways in which small yachts and ships can offer amazing cruise vacations. However, small isn't always the right option. Families looking for dedicated kids clubs, character meet-and-greets and water parks and other amenities will be better off booking a high-end suite aboard a mass-market line that caters to all ages.
Some of the mega-ships also have pretty spectacular VIP suites that include access to private sun decks/pools, lounges and restaurants. The "wow" factor on ships like that can be compelling. And, finally, mass-market lines definitely offer more itineraries that embark from easy-to-reach ports in the United States and beyond.