Antarctica Expeditions Are As Safe As Possible, Though Accidents Can Happen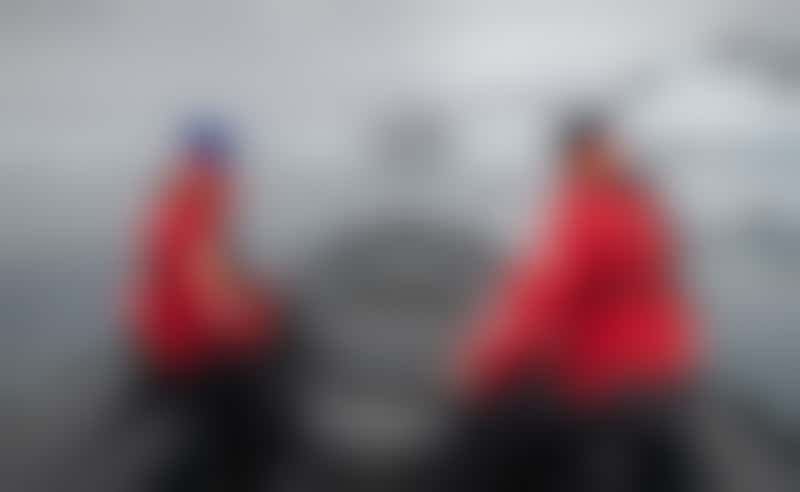 There have been several mishaps to the 2022 season already, which has only just begun, including the tragic death of two Quark Expeditions guests in a Zodiac which flipped over near Elephant Island, and the death of another guest aboard Viking Polaris, which was struck by what the line called a "rogue wave" on the evening of November 29 that broke several windows aboard the vessel, killing one passenger and injuring four others.
"We have notified the guest's family and shared our deepest sympathies," a Viking representative told Cruise Critic on November 30. "We will continue to offer our full support to the family in the hours and days ahead.
"We are investigating the facts surrounding this incident and will offer our support to the relevant authorities."
Other instances that have occurred on Antarctic expeditions this season were frightening but resulted in no loss of life, such as when a submersible operated by Scenic became temporarily trapped under the ice and unable to surface, and a Zodiac accident aboard an earlier cruise of Viking Polaris.
While vessels traversing Antarctica are all built to a high standard and offer reinforced hulls suitable to traversing ice of varying thickness (determined by a rating known as "Ice Class"), accidents can still happen.
In November 2007, the 1969-built expedition ship Explorer sank after colliding with an iceberg near King George Island. All passengers and crew on the cruise, run by the company then known as G.A.P. Adventures, were safely evacuated from the ship by other nearby expedition ships. The official accident report, issued in 2009, listed the cause of the sinking as the result of the Captain's mistaken belief that the ship was encountering "first year ice" -- fragile, easily broken ice floes -- as opposed to the much older, harder deep sea ice that the ship eventually struck.
An expedition ship, Clelia II, lost power in December 2010 and became stranded in the Drake Passage. All passengers and crew were safe, but the resulting video, taken from a nearby Lindblad Expeditions ship, has gone viral in recent years.
Of course, statistically very few expeditions end in this sort of large-scale disaster. But the fact remains that much of Antarctica, including the Antarctic Peninsula which most expedition ships traverse, is so remote that timely help -- outside the ship's infirmary -- for basic accidents and ailments can be days away.
That brings us to the biggest warning we can issue about cruising to Antarctica: assessing your own personal health and risk tolerance.