At Specialty Restaurants
Specialty restaurants are geared for indulgence, and, of course, we want to try everything. Here's how to dine mindfully at typical alternative eateries.
At the Italian restaurant: Order whole-grain or high-protein pasta, if available. Fill up on low-calorie soup, like minestrone. Stick to tomato-based, not cream, sauces; some sauces, with innocent-sounding names like vodka or pink sauce, contain cream. Ask before ordering. Split a pasta for a first course, and order fish or other lean protein as an entree. Instead of dessert, order a skinny cappuccino and enjoy the mini biscotti accompanying it.
At the pan-Asian venue: Seek steamed dishes; they are among the most healthful. Skip high-calorie peanut sauces for dishes like Thai satay. Avoid fried food, such as egg rolls, orange beef and lemon chicken; dishes named "crispy," like crispy beef or shrimp, are also fried. Pick steamed and baked dumplings, and skip potstickers. They're crisped in oil on one side. If watching sodium intake, avoid soy sauce-based dishes. Request low-sodium soy sauce for the table.
At the Japanese restaurant: Fill up on sashimi and limit rice-based rolls.Avoid "spicy sauce" on a sushi menu; it's made with mayonnaise. Choose teriyaki over tempura. Tempura tastes light, but it's still fried.
At the steakhouse: Onion soup sounds healthful, but has a thick cheese and bread topping. Order it plain; ask for a little grated cheese on top, instead. If calorie-giant Caesar salad calls your name, compromise. Request dressing on the side, and skip or eat half the croutons. Use dressing sparingly. Order lean meats, like filet mignon, over fattier cuts, such as New York strip steak or prime rib. If steaks are huge, share one. No one needs to eat 16 ounces of beef.
Forgo or share mashed potatoes -- so much butter and cream are whipped in. Enjoy a baked potato topped with seasoning and chives. Or, ask for plain yogurt as a sour cream substitute. If you crave "the works," add toppings yourself. Servers can overload spuds, upping calories. Avoid calorie-laden vegetables, like creamed spinach. Choose steamed spinach or grilled asparagus, instead.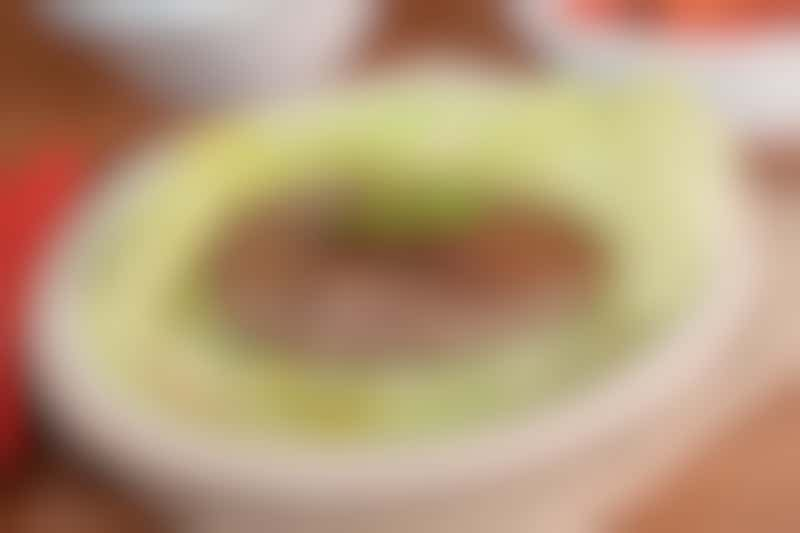 Take your burger with lettuce instead of a bun for a lighter lunch. (Photo: lauro55/Shutterstock.com)
---