When it comes to how to treat staff on a cruise ship, we shouldn't have to tell you the first rule of thumb is to be polite. But etiquette often seems to get lost on a cruise and we've all seen that passenger berating a crew member or demanding to have all his or her tips removed for the perceived shortcomings of one waiter or room steward.
It doesn't take a lot of effort to be nice to crew members; most "rules" of how not to be rude are common sense. To help you avoid being rude to the crew and even make crew members love you, Cruise Critic has compiled 10 simple things you can do the next time you're on a cruise. Remember, happy crew do a better job, which means you have a better experience.
---
1. Say thank you.
It sounds simple, but too many people forget this simple rule of etiquette that can make such a difference in a person's day. When a waiter hands you your appetizer, say thank you. If you see your room steward after he's made your cabin, say thank you.
2. Smile.
Just as simple and effective is smiling at the crew member when you ask a question of or just pass in the hallway. Smiling at someone tells her or him your state of mind. If you smile at a person, you're saying "I'm happy, I'm having a good time" and that tells the crew member she or he has done their job. It also lets them smile back at you, which puts both of you in a good mood.
Related: 6 Tips for Keeping Your Cabin Steward Friendly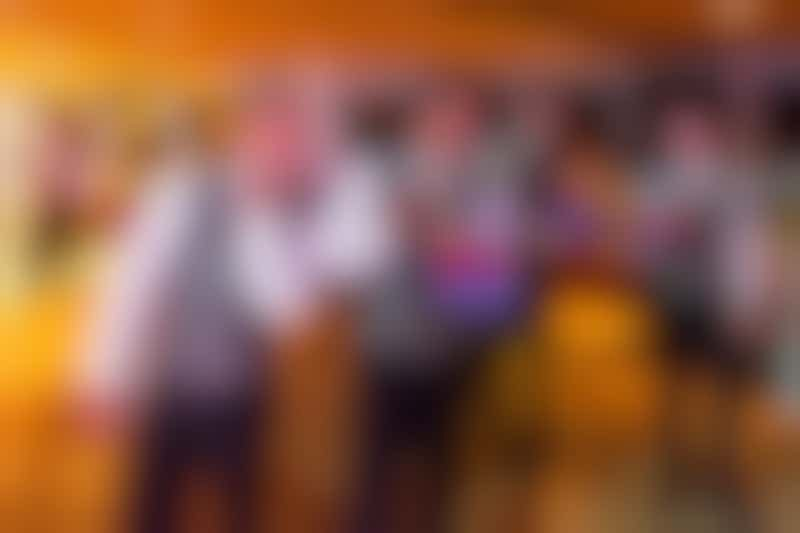 Crew members on Rhapsody of the Seas (Photo: Cruise Critic)
3. Remember their names.
Knowing a person's name is a form of validation. It shows that you were paying attention, either to a name tag or introduction. It also demonstrates she or he is important enough to you to remember. That's why cruise lines work so hard on making sure their employees know your name. Return the favor, they'll notice.
4. Act respectfully.
If you have a question, a concern or even a complaint and need to speak to a crew member about it, remember that the person you're speaking to didn't make the rules and is just doing his or her job. Be respectful when talking to crew; don't yell, curse or belittle them. You'll catch more flies with honey than vinegar. (It's a cliche, but it's still true!)
Related: Passengers Behaving Badly: Cruisers Everyone Hates
5. Ask them about themselves.
It's a rare day for a cruise passenger if a crew member doesn't ask how his or her day was. Return the favor and ask how their day is, or whether they made it out during a port visit. Or, ask where they're from and if they have family back home. Showing a little interest and drawing your waiter or bartender out can make a huge difference in their day.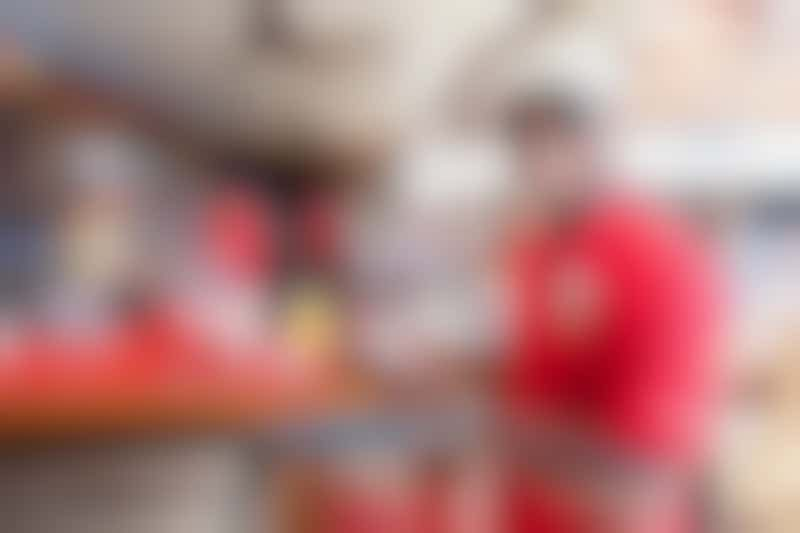 RedFrog Rum Bar waiter on Carnival Valor (Photo: Cruise Critic)
6. Learn a few words in their language.
Everyone likes to be spoken to in their native language, even if it's just to be told "thank you" or "please." If you're staying plugged in onboard your cruise, take a moment to look up a couple of words in your waiter or room steward's home language. You'll be shocked at how much they'll appreciate it.
7. Don't be late.
Making crew work harder than they need to is the very essence of how NOT to treat staff on a cruise ship. But if you've got a set dining time and you show up late, that's just what you're doing. Waiters who might have already started taking orders and serving your table will now need to move at two different speeds -- delivering appetizers for those who have ordered, while starting over with you, but going fast enough so that they can get you caught up with everyone else. It makes their job more complicated and difficult than it already is.
Related: 7 Deadly Sins of Cruising and How to Rise Above Them
8. Don't leave a mess.
Room stewards and waiters have a lot on their plate; don't make that plate harder to clean. If you leave a mess in your cabin (be it vomit in the bathroom from a night of too much partying or towels and papers strewn about the room), you're making your steward spend more time in your cabin. But they still have the same number of cabins to clean up, just less time to do it in. Same thing in the dining room -- the more of a mess you leave on the table, the longer it will take someone to clean it up and get it ready for the next person.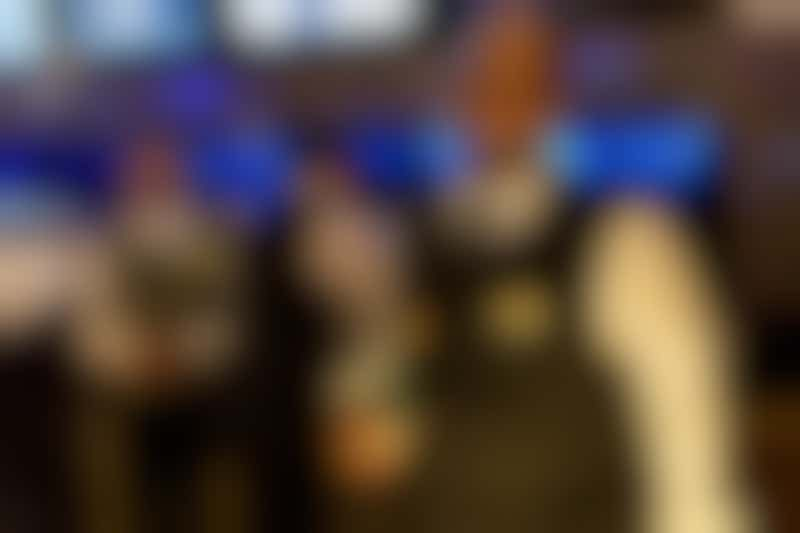 Casino crew on Rhapsody of the Seas (Photo: Cruise Critic)
9. Leave a positive review.
Besides actually saying thank you, one of the best ways to show your gratitude and reward crew members who do a good job is by leaving them a positive review. Mention them in your after-cruise survey, call them out in an email to customer service and tell fellow Cruise Critic members to seek them out in a glowing review on Cruise Critic. The more good reviews they get from passengers, the better their chances become of getting a raise or a promotion.
Related: Write a Review
10. Don't reduce or eliminate your tip.
We don't care if you hated your cruise or if you come from a country that doesn't normally tip. Unless every crew member you interacted with did something truly heinous, reducing or eliminating your tip is the epitome of being rude to cruise crew.  They work hard, day in and day out, and your tips are an important part of their salary, regardless of if you agree with the practice or not. Reducing or eliminating your tip simply makes them do the same work for less money. If that's not rude, we don't know what is.
Related: The Truth About Gratuities
---