Why a New Ship Matters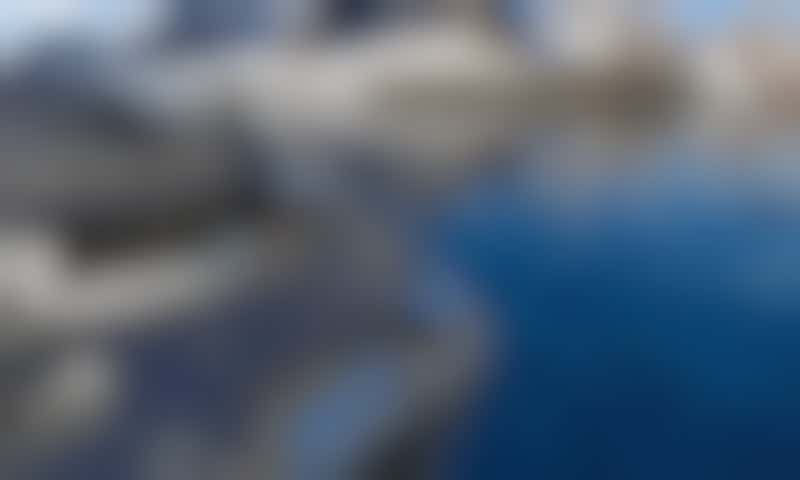 In most ways, Alaska is a mature destination for the cruise industry. There are entrenched players that have as many as eight ships sailing in the state each summer, carrying up to 4,000 passengers. In all, more than 1.3 million cruisers ventured to Alaska in 2019. Concentrated into a five-month season, visitors to major ports such as Ketchikan and Juneau do not always find the wild frontier they might hope for in their Alaskan vacation.
An ambition to enter this crowded market might seem surprising for someone like Waggoner, whose cruise experience has been focused on America's inland waterways. But the CEO has a bachelor's degree in marine biology from California Polytechnic State University, and his career on the water actually began by working on sports fishing boats.
"I still go fishing once a year," he adds. "I just love being on the ocean."
The Infinity-class vessels being built by Miami-based SunStone Ships for Victory are key to making Alaska accessible in a new way. Ocean Victory is a top-of-the-line expedition ship incorporating an X-bow design with an ice-class hull, and Rolls Royce Zero Speed Stabilizers to reduce rolling and provide a quieter, smoother ride. The ship also has a dynamic positioning system allowing Ocean Victory to maintain position without using an anchor, minimizing the impact to Alaska's precious marine environments. A low draw will make remote bays and inlets accessible — places that aren't reachable by the larger ships that most cruisers use to see Alaska.
"As a physical platform, it has all the latest amenities," explains Waggoner. "Ocean Victory is a really great piece of hardware, such a cool boat for this unique operating environment."
Many lines that operate expedition cruises in Alaska use older vessels, and physical spaces can be cramped. By contrast, Ocean Victory has two restaurants, an open-deck dining area, piano bar, library, gym, heated outdoor pool, spa and Jacuzzi, and an observation lounge. All of the cabins offer ocean views, and eighty percent have balconies — a rarity on most of Alaska's expedition ships.
Carrying just 200 guests and a crew of 100, Ocean Victory will also have along approximately 20 naturalists from Waggoner's alma mater Cal-Poly — aboard to lead expeditions in the 20 Zodiacs or dozens of kayaks the ship carries. Between excursions, educational lectures and learning lounges will provide additional guest resources.
"You won't be with the larger ships where you have thousands of people disembarking," says Ares Michaelides, president of American Queen Steamboat Company and Victory Cruise Lines. "This is for people who want a more intimate experience, and for those who say, I don't want the crowds anymore."
"It's probably a phase two trip for a lot of people who've been to Alaska previously on a cruise," adds Michaelides. "So we have looked at what can differentiate us, and how we engage our guests. The Zodiacs and kayaks will get you up close and personal with the wildlife and natural environment."