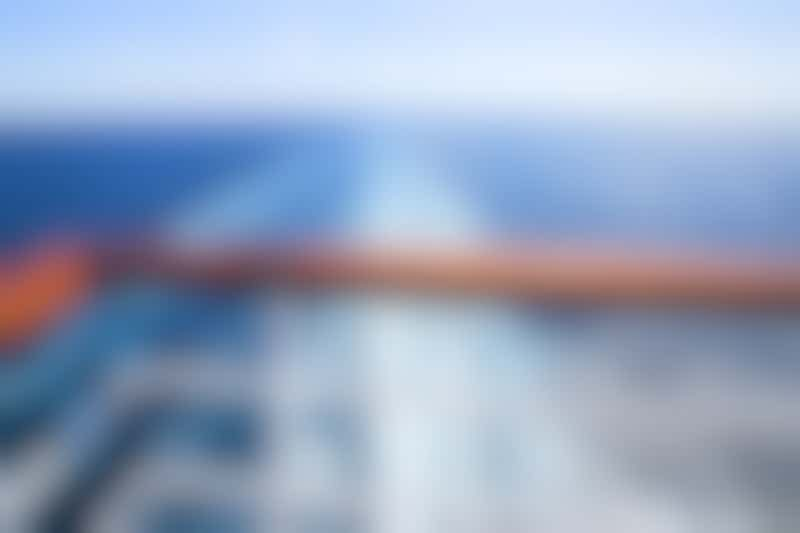 We take some time to reflect on the past year as we leave 2015 in our wake. (photo: Maylat/Shutterstock)
Once again Cruise Critic proved to be pretty good at spotting trends in the cruise industry, striking out on only three of our 15 predictions for 2015. One of our most prescient forecasts was the slowly changing cruise pricing model, which is seeing cruise lines move away from one style of pricing to a variety of pricing systems. We also nailed the rise in small-ship cruising, with the industry registering almost 10 new-build orders for ships smaller than 1,000 passengers in 2015.
But that wasn't all we got right. From more dining surcharges and the growth of casual alternative eateries to the rapid expansion of high-speed, low-cost Wi-Fi and mobile apps, Cruise Critic accurately predicted the biggest trends of 2015.
Want to see for yourself? Here we compare our 15 predictions for 2015 to the realities of the cruise industry this year.
HIT: More Surcharges in the Restaurants
At the end of 2014, with both Royal Caribbean and Norwegian Cruise Line adding surcharges on top of the cover charges in some of their specialty restaurants, it seemed a no-brainer to expect yet more dining surcharges to pop up in 2015. And, boy, were we right, though not quite in the format we expected. Rather than seeing wholesale increases in the physical restaurants (though we did see some of that as well), 2015 was the year of the room service surcharge. Carnival Cruise Line, Norwegian Cruise Line and Celebrity all started charging for some, if not all, room service menu items. Carnival also pulled lobster from the free formal night menu on cruises of five nights or less; lobster will still be available but only through the Steakhouse Selections menus, which carries a fee of $20. And Norwegian, which had already been charging for items like steak and lobster in its main dining rooms, added prime rib to the selection of upcharge dinner items. One thing we didn't see coming? A handful of restaurants that previously carried surcharges are now free for cruisers -- namely Devinly Decadence on Quantum of the Seas and Anthem of the Seas, and all Asian restaurants (minus Teppanyaki) on Norwegian's fleet of ships.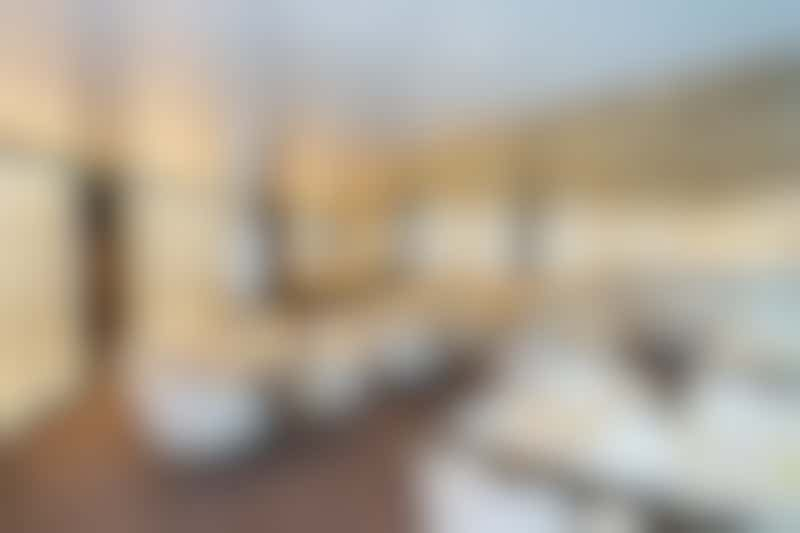 Celebrity's dining venue, Luminae will be rolled out on to the entire fleet over the course of the coming year. (photo: Cruise Critic)
MISS: Cruise Lines Invest in the Main Dining Room Experience
The only cruise line we actually saw invest time and money into the main dining room in 2015 was Celebrity Cruises, and it only invested in the MDR experience for its highest-paying customers. Luminae is a free dining venue, carved out of the main dining room; it's open only to suite passengers and offers an exclusive menu. All Celebrity ships either received the dining room during a 2015 dry dock or will be getting it next year. One indication that perhaps we were a year ahead of the curve is talk from Frank Del Rio, president and CEO of Norwegian Cruise Line Holdings, about improving the MDR across the Norwegian Cruise Line fleet in 2016; the line did overhaul the menus at its main dining rooms on its newest ship, Norwegian Escape.
HIT: The Pricing Model for Cruises Keeps Changing
We hate to say we told you so, but we definitely saw movement away from the traditional cruise pricing model this year. Luxury cruise lines became even more inclusive, with Regent and Crystal adding Internet to their lists of included-in-the-price amenities. Royal Caribbean and Norwegian began to experiment with inclusive pricing as well, with Royal announcing it would offer free Internet to all passengers sailing Majesty of the Seas after April 2016 and Norwegian including all beverages with 2016 cruise fares for sailing on Norwegian Sky. Royal Caribbean further rolled out a Suite Class, which gives its highest-paying passengers considerably more amenities and services (unlimited Internet, beverages and specialty dining, among others) as part of their cruise fares. More substantially, Celebrity Cruises instituted "Go Big, Go Better, Go Best!" -- a permanent pricing schema (on all ships except Celebrity Xpedition) that wraps amenities into the pricing. In other words, when booking an ocean-view, balcony or suite cabin, you'll have three price points to choose from. At the lowest level (Go Big), passengers can choose one of four inclusions -- classic beverage package, unlimited Internet, gratuities or $150 onboard credit. Go Better includes two choices, while Go Best has all four.
HIT: More Cruise Sales
We'll take a bow here, too, as cruise lines continued to play around with sales throughout the year, rather than just during wave season or as holiday specials. Norwegian's "Freestyle Choice" sale, which began as a limited time offer in January, now appears to be a permanent promotion giving cruisers a choice of one to four included amenities, depending on cabin booked. Oceania offered a similar promotion for all bookings made by the end of 2015; OLife Advantage gives all cruisers unlimited Internet, pre-paid gratuities and three to five include shore excursions, depending on cruise length. Even Cunard got in on the sales trend, offering two 175th anniversary sales, giving Grills Suites and Britannia-class passengers a variety of upgrades and inclusions.
Cruise lines are in an arms race to provide faster internet speeds. (image: ra2studio/Shutterstock)
HIT: The Battle for Fastest Internet at Sea Rages On
The race between Carnival Corp. and Royal Caribbean Cruises Ltd. to see who has the fastest -- and most affordable -- Internet raged on throughout 2015. Carnival added superfast Internet and tiered pricing to more ships in the Carnival Cruise Line and Holland America Line fleets. Some 15 ships in the Carnival fleet received the line's high-speed Wi-Fi, along with Internet packages that start at just $5 a day for social media connectivity; the most expensive package is $25 a day and supports anything you can do online, including Skype and music/movie streaming. In the Holland America fleet, Westerdam, Nieuw Amsterdam and Zuiderdam have high-speed Wi-Fi. Royal Caribbean's high-speed Internet, called VOOM, is currently available on the two Oasis- and two Quantum-class ships. Several other ships will also be getting the service in 2016.
HIT: Alternative Restaurant Venues Get More Casual
We hit this one on the head. Cruise lines across the industry spectrum embraced the casual dining movement, with some adding new spaces to ships during dry docks. Celebrity and Cunard unveiled casual eateries on existing ships (the Rooftop Terrace, which will go onto Celebrity's Infinity and Summit, and Carinthia Lounge, which will be added to Queen Mary 2, all in 2016). As part of our prediction, we anticipated seeing more lines adding gastro- or brewpubs, and we were not wrong. Norwegian Cruise Line and Carnival both announced their new-builds -- Norwegian Escape and Carnival Vista, respectively -- would have brewpubs onboard. (Carnival's pub will actually brew beer on site.) Meanwhile, Princess introduced the Salty Dog Gastropub onboard Crown Princess in October, with the venue being added to Emerald Princess and Ruby Princess in mid-December. Lines also got more casual in the main dining room, with both Celebrity and Holland America toning down their formal night dress codes, though HAL still requires ties for men. (Celebrity does not.)
MISS: Better Food Options for Cruisers on Special Diets
Last year it seemed the cruise lines had clued in to the ever-growing numbers of passengers with special dietary needs. Royal Caribbean even went so far as to debut an alternative restaurant where dishes have fewer than 500 calories; choices included vegetarian dishes, as well as gluten-free and low-carb or low-salt options. But though cruise lines continued to provide a selection of dietary-need-specific options in casual eateries or upon request in the main dining rooms, no other cruise line followed suit with a health-centric specialty restaurant in 2015; Royal Caribbean didn't even roll out this restaurant fleetwide. (It's only on Quantum and Anthem of the Seas.) One line that did expand its options, at least for vegetarian and vegan cruisers, is Costa Cruises. The Mediterranean cruise line offers vegetarian and vegan menu items at every meal including breakfast, lunch and dinner, as well as for desserts.
HIT: Cruise Lines are Paying More Attention to the Solo Traveler
When Carnival Cruise Line revealed details of its newest ship, Carnival Vista, set to debut May 2016, and solo cabins were not on the plans, we thought we might have missed the boat on this trend, despite already knowing that two ships launching this year (Norwegian Escape and Anthem of the Seas) and one next year (Holland America's Koningsdam) will have solo cabins. But then Cunard Line announced Queen Mary 2 would be receiving 15 single cabins during a refit. (Queen Elizabeth and Queen Victoria already have them.) U.K.-based Saga Cruises said its new ship, scheduled to sail in summer 2019, will have 81 solo cabins. Royal Caribbean also announced the third ship in its Oasis-class will have studio cabins, just like the first two ships in the class.
HIT: More Mobile Apps
At the end of 2014, most cruise lines offered at least one mobile app, and we predicted the last two holdouts -- Carnival Cruise Line and Holland America -- would jump on the bandwagon. We were half right. Before January had ended, Carnival introduced the Carnival Hub app onboard Carnival Breeze. The app includes a chat feature that allows passengers to exchange messages with other passengers. MSC Cruises also rolled out its app, previously only available in Europe, to North American passengers. It gives passengers the ability to explore the line's fleet, as well as ports of call visited by the ships. Holland America Line, however, still hasn't made the leap.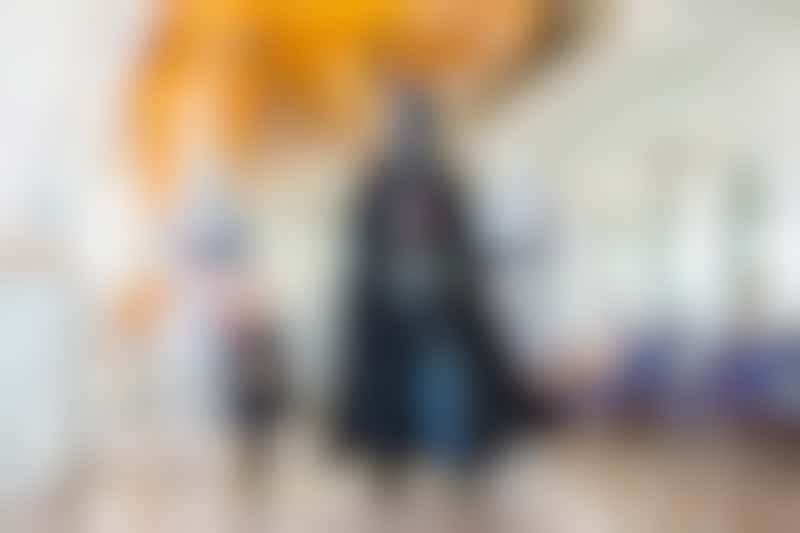 Disney Cruise Line premiered Star Wars at Sea this year (photo: Disney Cruise Line)
50/50: Brand Partnerships Head Into the Family Sector
It was a little two steps forward, one step back for family branding in 2015. Royal Caribbean extended its DreamWorks Experience to Anthem of the Seas, Disney Cruise Line added a Star Wars-branded play area to Disney Dream, and river cruise line AmaWaterways partnered with Disney to create family-focused river cruise sailings. At the same time, Norwegian Cruise Line dropped its partnership with Nickelodeon, replacing it with the U.K.-based sports charity The Kings Foundation, which will provide edutainment kids programming.
50/50: Branding Takes Over Onboard Bars
The only reason we can even call this a 50/50 win is Norwegian Cruise Line, which went all in with branded bars from Tobacco Road and Jimmy Buffett's 5 O'Clock Somewhere Bar (which we already knew about at the start of the year) to The Cellars, a Michael Mondavi Family Wine Bar and the District Brew House from Miami's Wynwood Brewing Company. But while Norwegian Cruise Line embraced land-based branding, Carnival continued its move away from outside branding, axing its partnership with EA Sports.
HIT: Cruise Lines Are Going After the Resort and Vegas Markets
Our crystal ball certainly didn't fail us here. Cruise lines aren't shy about wanting to break the 20 percent barrier of North Americans who have cruised, and they're going after Vegas and resort vacationers hard. Broadway shows, water parks, celebrity chef restaurants, weddings at sea: Almost everything you'd find on land can now be found (or will soon be found) on cruise ships. New onboard shows include "Grease," which will headline Harmony of the Seas when it comes out in 2016, and the all-original "Magic to Do," created by Oscar- and Grammy-winning composer Stephen Schwartz, for Crown Princess. Cirque du Soleil, a Vegas staple, will debut an original show on MSC Cruises' newest ship, Meraviglia (launching 2017), while another Vegas standard, "Legends in Concert," moved from Norwegian Epic to Norwegian Pearl. Recognizing the popularity of water parks and slides for many vacationers, Royal Caribbean's Harmony of the Seas will feature the line's first-ever kids' water park; the line also is adding water slides to most of its older ships during dry docks. Carnival Vista, which launches next year, and MSC Meraviglia will also have large-scale water parks. New celebrity chef venues rolled out on cruise ships (or coming soon) run the gamut from Thomas Keller on Seabourn and Curtis Stone on Princess to Iron Chef Jose Garces on Norwegian Escape. Courting the destination wedding market, Norwegian Cruise Line and MSC both added wedding at seas on select ships. Some other land-based attractions that debuted this year or that were announced as coming in the years ahead include the first IMAX at sea onboard Carnival Vista; Lincoln Center Stage, which will bring classical music from the famous New York City venue to Holland America's newest ship; and a variety of new gastro- and brewpubs and cocktail bars.
MISS: More Adult Entertainment Onboard
We missed the boat on this one. Adults-only late-night shows, which seemed to be gaining popularity at the end of last year, did not make any headway this year. The only addition to the variety of adults-only acts offered across the industry was "Elyria" (available on Celebrity Constellation only), which the line describes as "sensual and edgy." Other than that, the nearest thing to adults-only was "For the Record: The Brat Pack" onboard Norwegian Escape, which is classified as PG-16 for its "adult themes, coarse language and sexually suggestive scenes."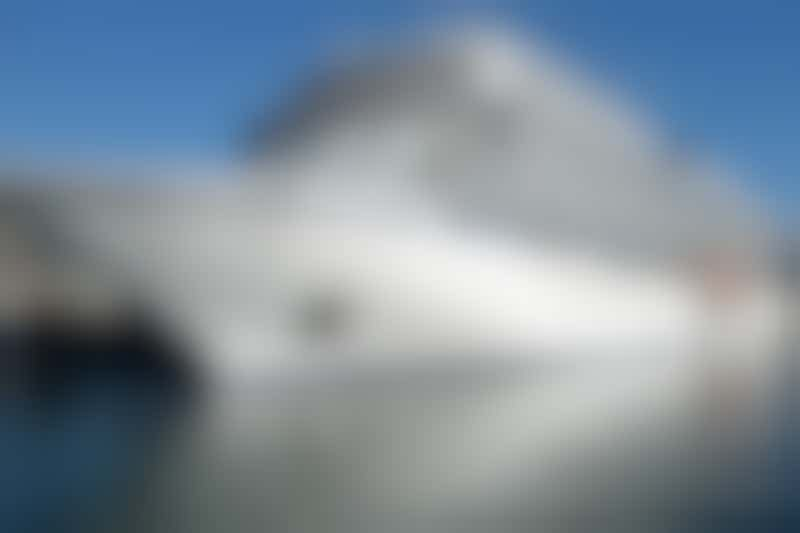 Viking Star made a splash with its 2015 debut. (photo: Andrew Haze)
HIT: Rise in Small-Ship Cruising
Despite cruise lines placing orders for more large ships, including a two-ship order from MSC Cruises for the largest cruise ships in the world, there was plenty of growth within the small-ship cruising segment. Orders for new small ships came from Viking Ocean Cruises, Silversea, Star Clippers and American Cruise Lines. Crystal also put in an order for three new ships and is opening a yacht division, with the first yacht launching in December 2015. And, while Empress of the Seas is not a small ship by any standard (total capacity is 1,840 passengers), it will become Royal Caribbean's smallest ship when it reenters the fleet in 2016.
HIT: Onboard Retail Goes High-End
Until November, it was looking like the cruise industry would not be moving in the direction of high-end retail this year. But then Norwegian Escape launched with boutiques full of designers like Caroline Herrera and Lacoste, and Royal Caribbean announced it would be adding a Tiffany & Co. boutique onboard Oasis of the Seas. In Asia, pricey, brand-name retail has been a theme all year, with lines like Royal Caribbean swapping out their entire retail inventory for designer brands.
--By Dori Saltzman, Editor