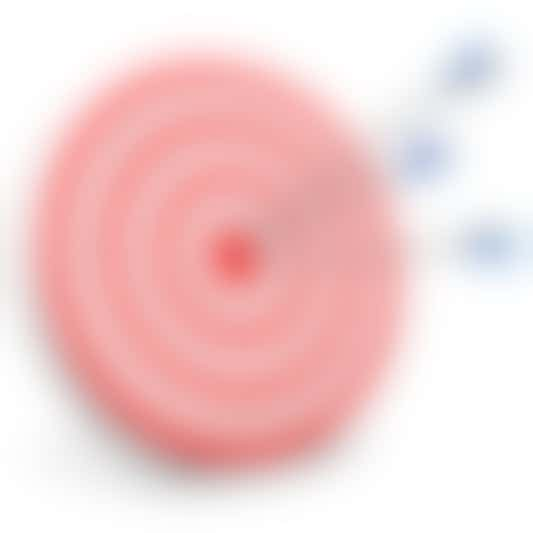 Bullseye - photo courtesy of style-photography/Shutterstock
We hate to toot our own horn, but when it comes to spotting trends in the cruise industry, Cruise Critic is spot on. Our 2014 predictions weren't just accurate; they were eerily clairvoyant in some cases. We might not have coined the term Dynamic Dining, for instance, but our hunch that a variety of dining options would be the industry's new norm certainly foreshadowed the Royal Caribbean dining concept.
But that wasn't all we got right. From hot destinations and a further crackdown on smoking to the expansion of the river and expedition cruise markets, Cruise Critic accurately predicted the biggest trends of 2014.
Want to see for yourself? Here we compare our 14 predictions for 2014 to the realities of the cruise industry this year.
Hit: A Variety of Dining Venues Is the New Norm
It's like we're psychics! At the start of the year, we had no inkling that Royal Caribbean's Dynamic Dining was in the works, but if one announcement this year encapsulated this trend, it was Dynamic Dining. Currently onboard Quantum of the Seas but allegedly rolling out on Oasis, Allure and Anthem of the Seas next year, Dynamic Dining scraps the traditional dining room in favor of four complimentary full-service restaurants, a number of free casual eateries and several for-fee specialty venues, including three featuring celebrity chefs, for a total of 18 restaurant choices. We were right about the a la carte movement, as well, with Norwegian Cruise Line rolling out Carlo's Bakery to its entire fleet.
50/50: Cruise Lines Continue to Distinguish Their Brands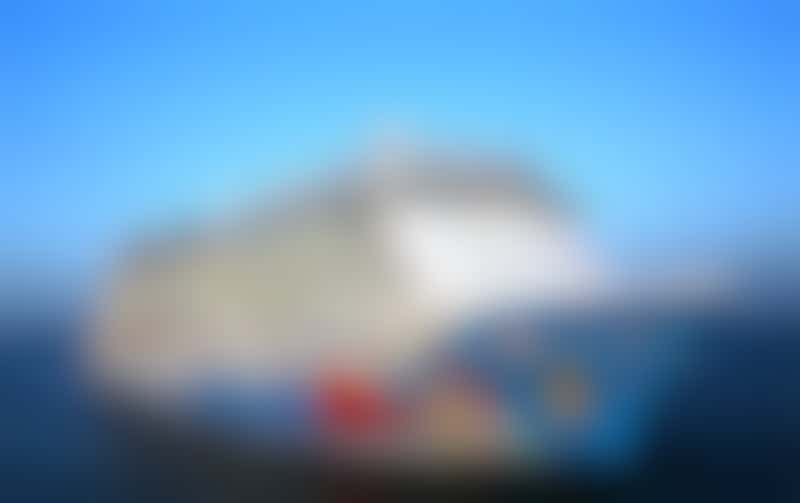 Norwegian Breakaway
We got this right -- and wrong. Yes, on some level cruise lines are distinguishing themselves from others by each honing in on a special area. Carnival, for instance, is sticking with its traditional mass-market appeal through free dining establishments and laid-back onboard fun, while upping the ante with lots of name-brand partnerships. Norwegian and Royal Caribbean are separating themselves from the pack by concentrating on live entertainment, as well as adrenaline-pumping top-deck activities like ropes courses and skydiving. But where Norwegian's Freestyle used to be the key differentiator between the two lines, on Royal's newest ships that's no longer true, as Dynamic Dining has done away with set dining times. The difference between Royal Caribbean and Celebrity is becoming harder to see, too, with Quantum of the Seas having a decidedly Solstice-class feel. One differentiator we did spot this year when Quantum came out was cabin size. While the cabins are getting ever smaller on other lines' new ships, Royal has not reduced its cabin sizes.
Miss: Short Cruises Are on the Rise
We were initially on track with this trend; in much of 2014, cruise lines did turn to short cruises as a way of pulling in more first-time cruisers, families and those with less vacation time. But the trend didn't last as long as we expected. Carnival Freedom and Disney Magic, which both operated short cruises this year, will return to weeklong cruising in early 2015. And while Carnival is not abandoning short cruises, the line is actually dipping its toe into the longer cruise market with six ships offering 20 10- to 14-night cruises during the 2015/2016 winter season. Gotta admit: We didn't see that coming. We also missed the mark on anticipating short cruises would begin to lose some of their "booze" cruise reputation. They didn't.
2/3: Asia, Bordeaux and the Panama Canal Are 2014's Hot Destinations
Yes, yes and no. Asia was, and continues to be, a hot destination for ocean and river cruising alike. Similarly, Bordeaux definitely was the "it" destination for European river cruises in 2014. But we didn't see the uptick in Panama Canal sailings that we had expected due to the passage's centennial anniversary. We were also surprised by the surge in popularity of Norwegian sailings, inspired by the Disney movie "Frozen."
Hit: Cruise Lines Will Tighten Smoking Policies
We nailed this one! Of the remaining three mainstream cruise lines that allowed smoking on balconies at the start of the year, Carnival Cruise Line and Norwegian Cruise Line axed the policy, leaving Holland America Line as the final holdout.
Hit: The Action Heads Outdoors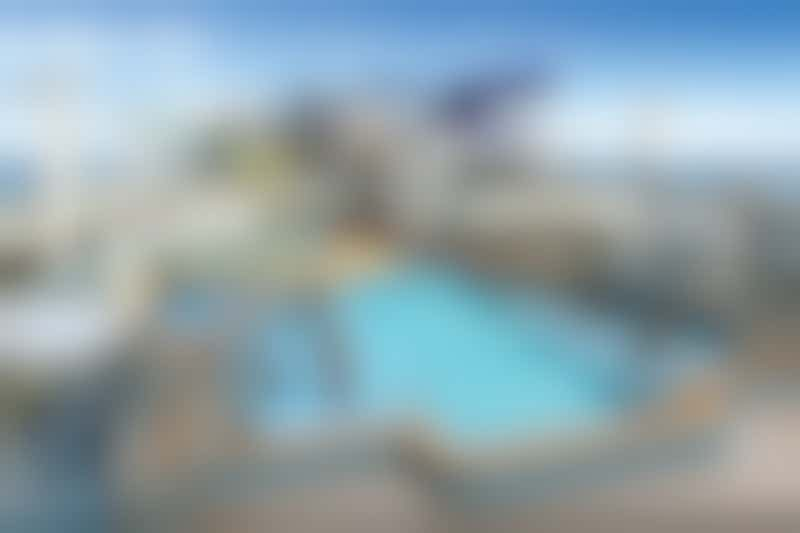 Norwegian Escape's new aqua park - photo courtesy of NCL
We'll take a bow here also, having correctly predicted that alfresco eateries and outdoor activity options would continue to be big in 2014 and beyond. Norwegian Getaway continued Norwegian Cruise Line's outdoor move with the Waterfront and top-deck waterslides and ropes course, while Regal Princess' features the popular dancing fountain and Lawn Court that Princess Cruises debuted on Royal Princess last year. Royal Caribbean's Quantum of the Seas features alfresco seating at Jamey's Italian and new open-air activities like iFly by RipCord and NorthStar. Looking forward, Norwegian will stick with expanded outdoor options on Norwegian Escape, due in 2015, including a three-level ropes course, expansive Aqua Park and yet more alfresco restaurant options.
3/4: Telecommunications Continue to Improve, Cruise Lines Embrace Social Media Marketing
We'd say we got this about 75 percent right. Telecommunications onboard ships did continue to improve in 2014. Carnival Corporation unveiled a hybrid Wi-Fi system that it says will increase speeds by up to 10 times and is rolling it out across ships in its nine brands. Royal Caribbean also has ramped up speeds, though mostly on its newest ships. Disney is another line that has increased its Internet speed and changed its pricing structure to charge passengers only for the bandwidth they need, rather than by minute. Additionally, cruise lines did embrace social media, turning to passengers' photos and videos to create their marketing programs. They did not, however, provide promotions that allowed passengers to post, tweet or Instagram for free.
Hit: Cruise Lines Will Increasingly Let You Choose Your Booking Perks
Right on the money, thank you very much. Mainstream cruise lines continued to give cruisers a choice of booking perks throughout 2014 and are still offering choice into 2015's wave season. Promotions, including Norwegian's "Freestyle Choice" and Azamara's "The Choice Is Yours," as well as Celebrity's "123go!" and Holland America Line's "Explore 4" -- both of which debuted last year but stuck around thanks to their popularity with bookers -- included options like onboard credits, cabin upgrades and beverage or dining packages.
Hit: Mainstream Media Will Continue to Hype Cruise Ship Problems
We hate to say we told you so, but ... while there were fewer incidents for the mainstream media to latch onto in 2014, the few "bad news" incidents that did occur were splashed across national newspapers and on the local TV news. Norovirus, in particular, continues to be big news, even if the "outbreak" is limited to just a handful of folks. Most recently, media outlets went digging for passengers who had been onboard Oceania's Insignia during a deadly engine fire to find accounts of "chaos," despite virtually all first-hand accounts indicating a calm and organized response.
Hit: Cruise Lines Will Be Generous With Compensation for Troubled Cruises
This is a hard one to judge. There were fewer problems, which meant less public spotlight on the cruise industry. The result seems to have been that the cruise lines felt less of a need to appear beneficent in the eyes of the general public. A great example of this was how differently Carnival compensated passengers for their trouble when a port of call was missed on two different sailings. In the first instance, Carnival Magic was forced to skip a port when the Mexican government refused the ship docking clearance, due to the remote possibility that a passenger had been exposed to Ebola. The story made national news, and passengers were refunded the port fees, as is always done when a port is missed. But in a move that's unheard of for missing a port, the line also gave $200 in onboard credit and a 50 percent discount on a future cruise. A week later, Carnival Breeze was forced to skip Grand Cayman due to a medical emergency. The incident garnered no media attention, and the line refunded the port fees, period. What did we learn? If your cruise runs into the kind of trouble that garners media attention, you'll get a generous compensation.
Hit: River Cruising Continues to Expand, With More Options for All Budgets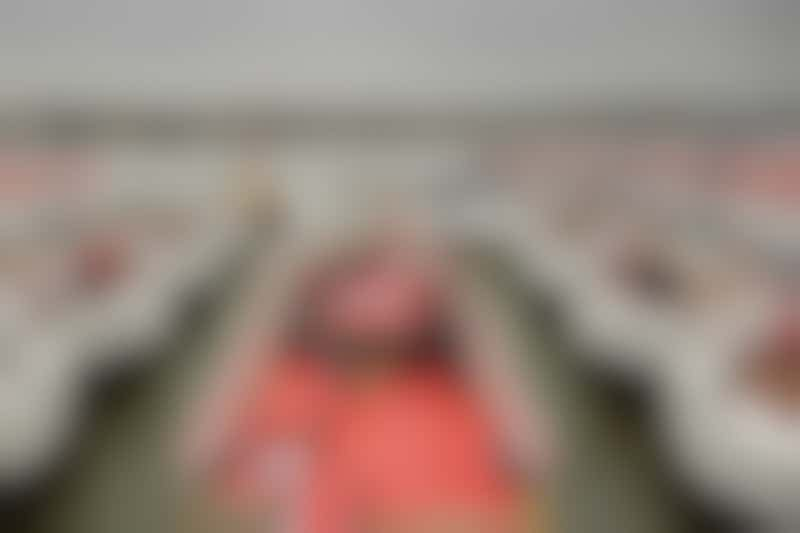 Viking-Christening
We were right on point with this trend. Viking Cruises launched another record-setting number of ships in 2014, and the first new river cruise line to debut in several years, Emerald Waterways, hit the rivers this year as well. Both offered new options in the mid-range segment of the river cruise market. Industry veteran CroisiEurope also added ships and expanded their marketing in the English-speaking world while continuing to offer value-for-money at the market's entry-level. On the other end of the spectrum, Tauck and Uniworld provide near five-star experiences -- and pricing -- with new ships on the Rhine and Danube, and Rhone and Saone, respectively. To top it off, Celebrity Cruises entered the river cruise arena, partnering with Amras Cruises to offer voyages that include both an ocean and river sailing for one price.
Hit: Expedition Cruising Expands, Too
Yep, 2014 was indeed a good year for the expedition cruising market. Not only did we see new ships enter service from Silversea and Pandaw, but the very idea of what an expedition cruise is expanded when Crystal Cruises announced its 32-night Northwest Passage itinerary for 2016. The voyage traces the historical sea passage originally explored as a trade route between Europe and Asia, taking in remote ports in Greenland and the Canadian Artic Archipelago.
Hit: Homeports Invest to Keep Cruise Passengers in Town Longer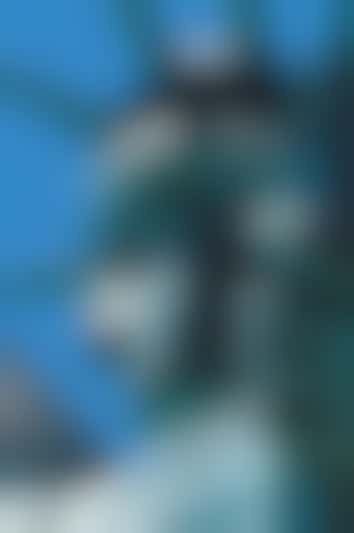 We hit this nail on the head, too. All the port cities we mentioned did, in fact, receive renovations or new attractions in 2014, including New Orleans, which got a new outlet mall attached to the port. Construction started on Cape Liberty in Bayonne this year, as well, and will continue into 2015, while work on the new terminal at Port Canaveral -- which includes indoor and outdoor observation decks and a welcome center with museum -- is about two months behind schedule.
Hit: New EPA Fuel Rules Will Prompt New Technology -- or More U.S. Cruise Pullouts
As with the Y2K scare of 1999, the threat of strict EPA fuel emission rules going into effect in 2015 forced a spate of activity among the cruise lines. All the mainstream lines invested in scrubber technology, with Carnival, Royal Caribbean and Norwegian putting the emissions-lowering technology onto any ship sailing in areas immediately affected by the rules. The one cruise line (Carnival) that originally announced pullouts from East Coast ports reversed course in 2014, keeping one ship in Baltimore after putting scrubbers on it and scheduling a return to Norfolk for 2015.