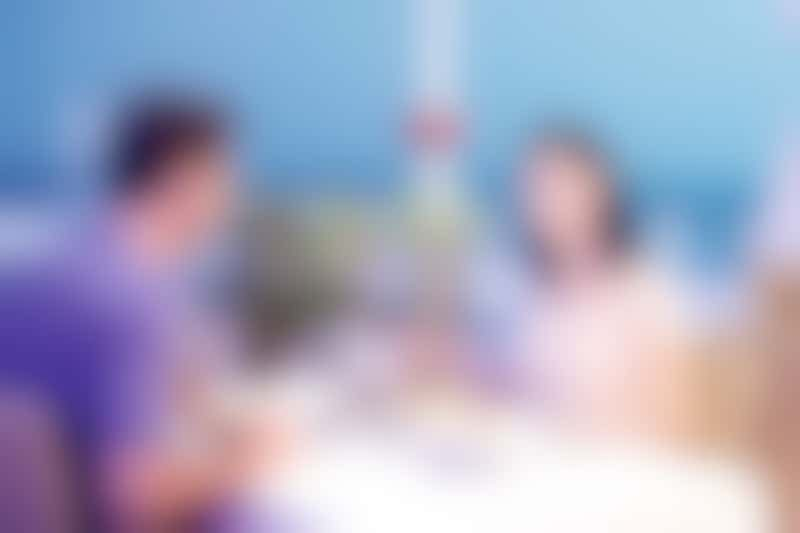 The Terrace Grill on Thomson Cruises (Photo: Marella Cruises)
Prepare for an onslaught of meat sweats at Hot Stone restaurant -- a popular specialty restaurant on two of Marella Cruises' ships that lets you cook your steak right at the table, just how you like it.
What It Is
Definitely one for carnivore cruisers, Hot Stone is what the Terrace Grill turns into on Marella Celebration and Marella Dream each night after 6:30 p.m., serving a specialty steak and seafood menu.
The restaurant features a scattering of tables covered with immaculate white tablecloths with attentive, smartly-presented waiters on hand to guide you through the drinks and food menus. Dining al fresco, under moonlight, Hot Stone has a romantic Mediterranean feel to it -- as if you're dining in a private corner of an intimate French Riviera restaurant.
The romance diminishes somewhat, however, when the waiter appears and kindly ties a plastic bib around your neck -- a sign of what's to come.
The evening starts with a mini-ensemble presented at the table for you to share with your dining companion. This includes a selection of hummus, pitta bread, tapenade, smoked salmon, grilled prawns and a cream cheese and prawn millefeuille -- so plenty of morsels to keep you going until the main event.
This is followed by another small dish: Caesar salad, with a scattering of salty anchovies atop.
Next up is the main course. The meat menu is extensive -- you can choose from pork chop, lamb cutlets, sirloin steak, filet mignon or surf and turf (lobster and filet mignon). The fish section, however, is rather limited -- just fillet of tuna. You select a choice of three sides to accompany the main course, including vegetables, onion rings, salad or a choice of potatoes, and a sauce, such as a mushroom sauce or a garlic butter.
It's the theatrics, though, that makes Hot Stone special. Each main course dish is presented at your table, sizzling away while still cooking on a volcanic hot stone. The idea is that you continue to cook your dish at the table -- exactly to your liking.
This is where you become ever-so thankful for your bib, which is on-hand to save any messy mustard spillages or that garlic butter as it oozes from the lobster shell!
To round things off, passengers get a medley of mini desserts (also to share), with a rich and gooey chocolate mousse, key lime pie, Eton mess and strawberry cheesecake among the selection.
The experience and quality of food is excellent -- so much so that many passengers come back for more before the end of their cruise.
Hot Stone is fun, theatrical and -- feasting under the stars on the terrace -- a memorable dining experience. Not only that, but, as you've cooked your main course yourself, there's no complaining if your steak is under/over cooked.
Price
There's one set price to dine at Hot Stone (£15.95), which is exceptionally good value for money. Do look out for embarkation night offers, too, which often present opportunities to save on specialty restaurants.
Ships
Hot Stone is available on just two of Marella Cruises' ships, Marella Celebration and Marella Dream, although similar options are available on other ships, such as Surf & Turf on Marella Discovery and Sirocco's A La Carte on Marella Spirit.