When 2,400 women take over a cruise ship -- sailing with their besties, moms, daughters and aunts -- it's something special. It inspires empowerment and confidence, engenders kindness and cooperation, and it involves thousands of glasses of wine, along with shots of tequila. At least it does when Oprah Winfrey is involved.
The media mogul, motivational speaker and famous tequila fan hosted a three-day sailing on Holland America's Nieuw Statendam in January 2019, welcoming aboard cruisers for a Girls' Getaway sailing, designed in partnership with "O, The Oprah Magazine." Oprah, who is Nieuw Statendam's godmother, was onboard, as were her best friend Gayle King and a slew of editors from the publication.
The experience was a hit with the passengers who left out of Fort Lauderdale for a quick Bahamas cruise, and it was totally different from anything we've seen before. Here are five things that wowed us.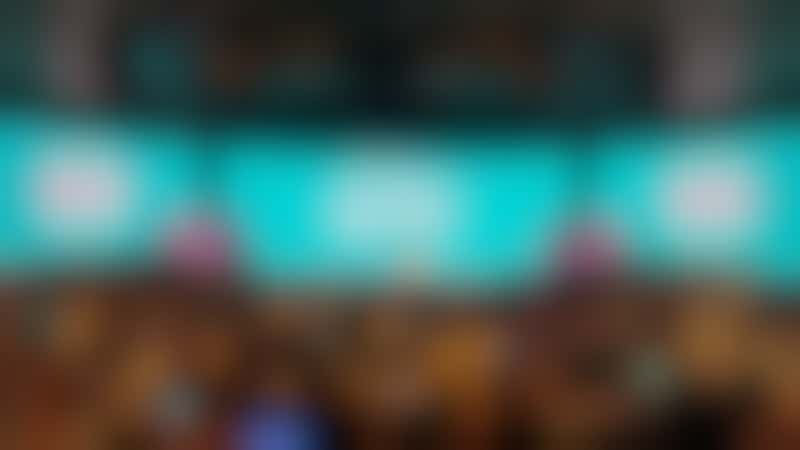 1. Oprah
Some 2,400 women (and 57 men) sailed on this trip for a chance to spend time with Oprah.
And wow: She delivered.
While she wasn't out and about much on the ship, she held four 90-minute "Conversations With Oprah" in Nieuw Statendam's World Stage theater. Holland America originally scheduled three sessions, but when it became clear that would leave some passengers without the opportunity to see Oprah, she graciously agreed to do a fourth.
Sessions were motivational, funny and insightful, and they felt completely off-the-cuff, even though they were scripted and well-practiced. Each session was slightly different from the others, ending with questions submitted ahead of time from the audience. Oprah talked about how she landed the role of her dreams in "The Color Purple" and why she doesn't do things she doesn't want to do anymore. She received multiple "standing O's," and we heard several people say on the way out that the sessions were "worth the price of the cruise."
When Oprah did pop up -- at the gym for her workout, for example, or serving tequila shots during a late-night pajama party, or just making her way to and from dinner -- her fans went absolutely wild. Some told us about some amazing chance encounters they had with her, even reveling in their chance to sing "Happy Birthday" to her one night. (Oprah celebrated her 65th birthday while onboard.) It was standing-room only for a few hundred select passengers who scored lightning-fast photo ops with Oprah, who was gracious even amid the fantastically efficient operation.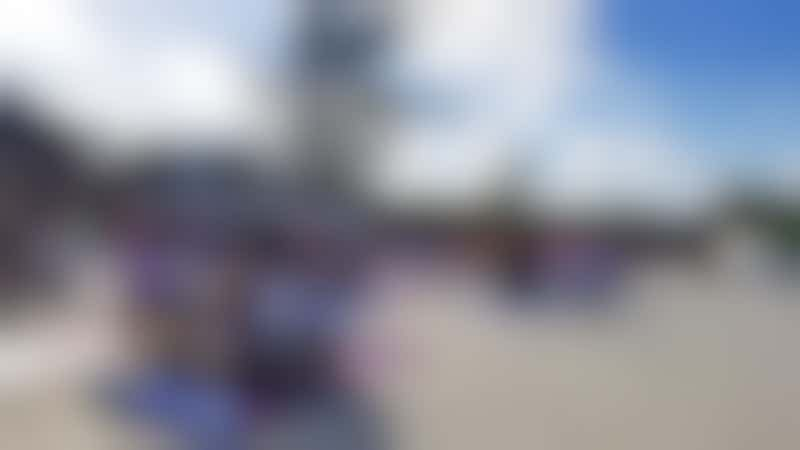 2. The Variety of Activities and Programming
Schedules were packed with all sorts of Oprah activities, and the women we sailed with didn't seem to tire out. Many of the sessions were led by members of the "O, The Oprah Magazine" staff, including Editor-In-Chief Lucy Kaylin, Creative Director Adam Glassman and Beauty Director Brian Underwood.
Glassman, for example, hosted a fashion show, while Underwood talked skincare, hair and makeup. These talks, both well-attended, sent passengers scurrying toward the ship's shops, which were selling all sorts of products curated by the magazine's editorial staff. (Incidentally, those shops were packed every minute they were open. We saw passengers with armloads of items, and one clerk told us he'd never seen crowds and lines like it before.)
O's Reading Room was hosted by author Tara Westover, who discussed her memoir, "Educated." The book was featured as one of "O Magazine"'s favorite books of 2018. (While our sailing with Oprah was a one-off, O's Reading Room is a permanent offering on Holland America voyages.)
Of course, Oprah's cruise would have to include a wellness component, and it delivered with stellar Just Breathe meditation and yoga sessions, along with a high-energy workout led by fitness evangelist and one of Oprah's SuperSoul 100, Angela Davis. In-cabin TVs also offered on-demand meditation, including a 15-minute session designed to help passengers fall asleep.
Just Breathe sessions, as well as the on-demand programming, are offered across Holland America's fleet.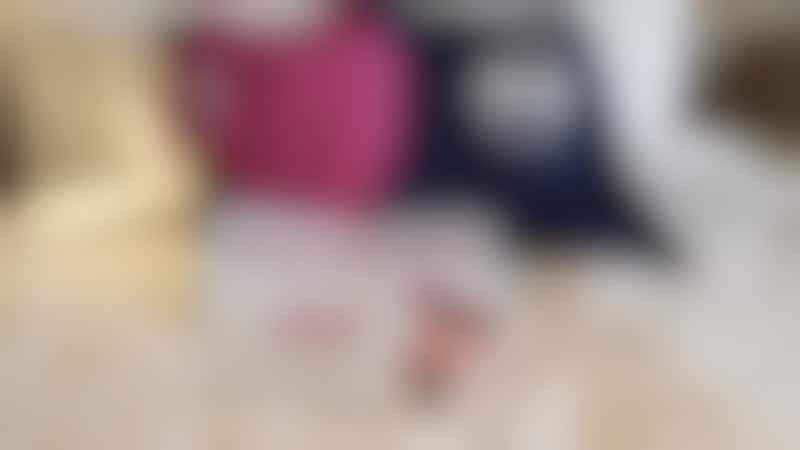 3. Great Groups (and T-Shirts)
Considering the cruise sold out in less than 24 hours and had a waiting list more than 1,000 people long, it was a bit surprising to see the number of large groups traveling together. They were impossible to miss, especially on the first day when they showed up with matching T-shirts proclaiming their love of Oprah.
One group from Texas, sporting bright yellow shirts, looked to be about 20 people strong, while another featured several women from Alabama wearing sashes. The amazing array of T-shirts prompted Gayle to comment on how much she loved them. Many pals sported shirts reading "I'm the Gayle to her Oprah" or "Use your power to empower." All seemed so fitting in an atmosphere heavy on the spirit of friendship and empowerment.
4. Gayle King
While Oprah's appearances were more sporadic, Gayle was a constant presence, starting the first night when she hosted a sailaway gameshow pitting teams against each other to determine who knew Oprah best. Gayle was friendly and funny, stopping for autographs and photo opportunities.
A highlight was her visit to Half Moon Cay, Holland America's private island, where she spent time with passengers at the I Wish I Could Stay Here Forever Bar before walking the beach to chat with fans. Gayle recalled those chats in later conversations with Oprah, where she spoke in detail about the stories fans shared and why they adore Oprah. The balance was perfect: Gayle's presence was meaningful to people, and she made fans feel important and special.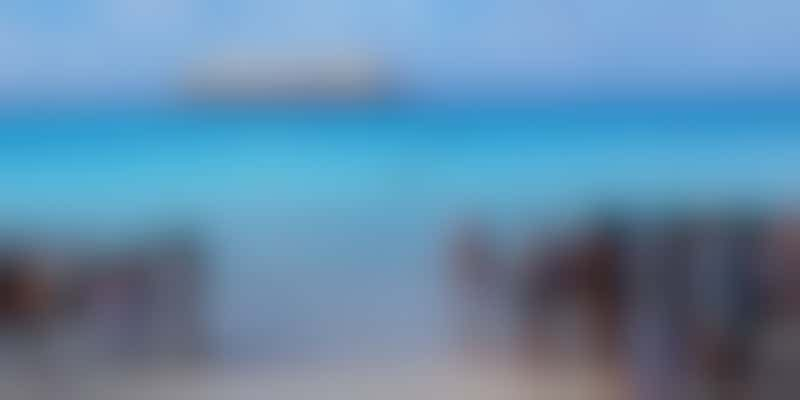 5. The Collegial Spirit
The onboard bonding wasn't limited to lifelong friends. Strangers became pals by the end of the cruise, and kindness was in fashion everywhere. We heard unprompted compliments all over the place, such as "I love your outfit!" or "Where did you learn to do your makeup like that?"
People moved their chairs at mealtime to allow new friends to squeeze in. Women were kind to (and politely curious about) the 57 men onboard. ("Oh look! A man!" was a common phrase when the rare owner of a Y chromosome walked by.)
And while our sailing comprised mostly women, the cruise was the most diverse in terms of age and race we've ever seen. It felt special to be part of that group, and everyone seemed to share that sentiment. The common love was Oprah, but friendship was the common bond.
Though Holland America doesn't have plans to host another cruise with Oprah, cruise line President Orlando Ashford called the cruise significantly positive, adding they're going to see what they can do about arranging another sailing. During Nieuw Statendam's christening event, Oprah shouted, "When are we going to do it again, Orlando? Where are we going to go next?"
Regardless, the partnership between the cruise line and magazine will continue, with activities like onboard wellness programming, O's Reading Room and shops selling O curated merchandise.