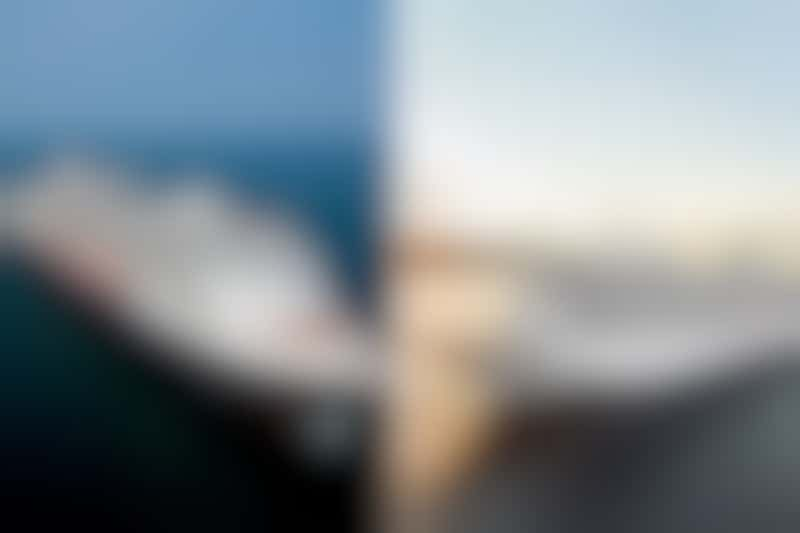 Holland America Line vs. Viking Ocean Cruises (Photos: Holland America Line; Viking Ocean Cruises)
While Holland America Line and Viking Ocean Cruises could not be more different when it comes to their fleets -- HAL's is larger, older and offers more ship variety -- the two lines market to a decidedly adult audience with a focus on fine dining, educational enrichment and cultured entertainment (no video arcades or belly flop contests on either of these fleets!). Both cruise lines also visit similar areas of the world and have crew that work hard to provide an upscale experience with a smile.
So how does a cruiser trying to decide between the two make a decision? Cruise Critic has done the heavy lifting for you comparing Holland America vs. Viking on seven key differentiators. Check out our findings to see which cruise line is right for you.
---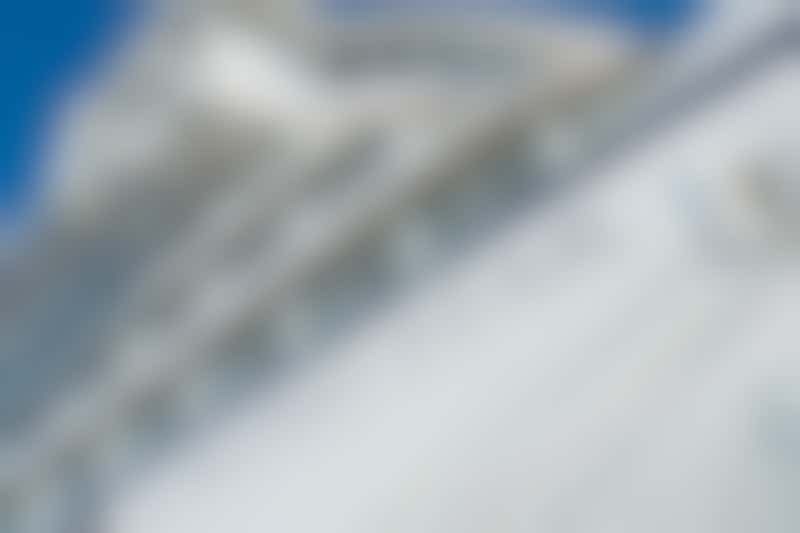 Viking Star (Photo: Cruise Critic)
Fleet
Choose Holland America if you want a larger choice of ship sizes.
Holland America Line's fleet of cruise ships currently stands at 14, with a 15th launching in late 2018; all fit into one of six ship classes, giving cruisers more choice in terms of size and age of ships, as well as what onboard amenities (how many restaurants, for example) are offered. For instance, cruisers who want a small ship can choose the line's single Elegant Explorer-class ship (Prinsendam), which holds about 800 passengers; those who want a more medium-sized ship (1,800 to 2,600 people) for its larger selection of onboard restaurants and entertainment venues can choose a ship from the line's Pinnacle, Signature, Rotterdam and Vista classes. And for those who prefer something in between, the Statendam class' two ships with fewer than 1,500 passengers are an option.
Choose Viking if you want to sail on all new ships.
By the end of 2017 Viking Ocean Cruises' fleet of ships will stand at four, with a fifth ship launching in 2018. The oldest of these was launched in 2015. Three more ships will follow between 2020 and 2022, for a total of eight, giving the line the ability to sail all over the world. All ships are identical in size (47,800 gross registered tons and 930 passengers), design and onboard amenities.
Because the vessels are all new, they boast the most up-to-date ship technology and have nifty high-tech cabin features like USB charging ports and keycard-activated cabin power (but with desk outlets that will stay powered even when you're not in the room).
---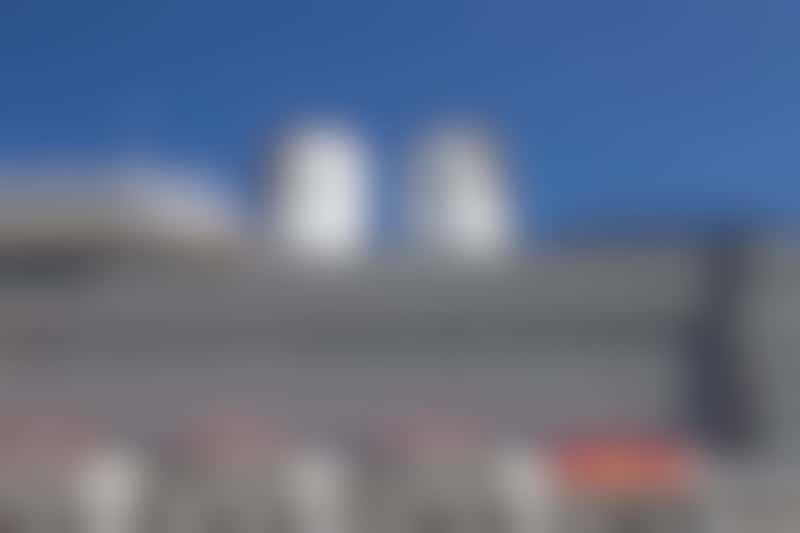 Holland America's Eurodam (Photo: Cruise Critic)
Price
Choose Holland America if you want the lowest entry-level pricing.
Holland America's entry-level pricing is significantly below that of Viking Ocean Cruises. (Entry level on Holland America means an inside cabin, while entry-level on Viking is a standard balcony room.) For instance, a seven-night Caribbean cruise in January starts at $599 for an inside cabin on Holland America and $2,399 for a balcony on Viking; a 12-night Mediterranean cruise in October starts at $1,760 for a Holland America inside and $5,700 for Viking balcony. If your main concern is the base price of your cruise vacation, Holland America is most likely the best choice for you.
Show Holland America Prices
---
Choose Viking if you want a more all-inclusive experience.
Yes, Viking's entry-level pricing is much higher than Holland America's, but you get a lot more for that price. Unlike a Holland America cruise on which most add-ons (excursions, drinks, internet, specialty restaurants, etc.) cost extra, a cruise on Viking includes one shore excursion in every port, beer and wine served at lunch and dinner, unlimited Wi-Fi and meals at the ship's specialty restaurants Manfredi's and The Chef's Table.
Show Viking Ocean Prices
---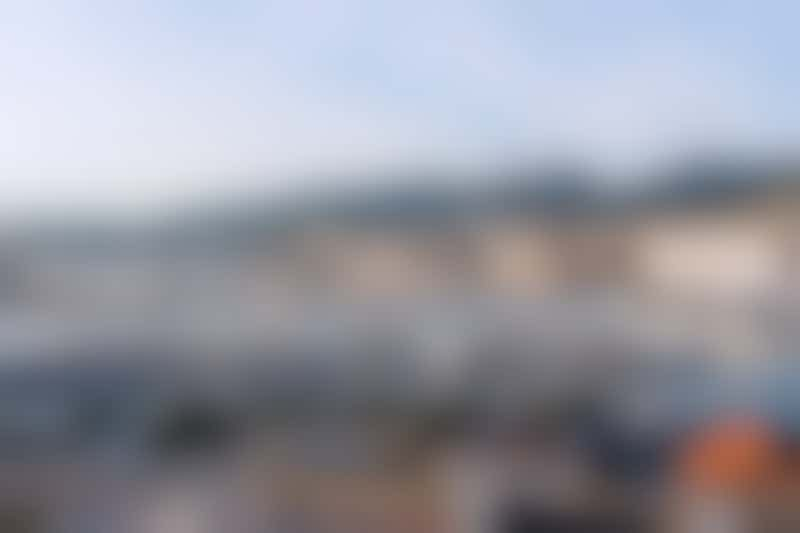 View of Toulon from Viking Star (Photo: Cruise Critic)
Itineraries
Choose Holland America for a large selection of itinerary options.
With so many more ships than Viking, Holland America is able to offer not only more sailing destinations, but more cruises within select destinations. Some areas of the world Viking is not yet hitting that Holland America does are the South Pacific and Hawaii, the Mexican Riviera and Pacific Coastal. Holland America also offers more cruises to Alaska (a specialty of the line), the Caribbean, New England and Canada and to the Panama Canal (both full and partial transits).
Choose Viking if you want to visit Scandinavia, the Mediterranean in the offseason and want longer port visits.
With Viking's chairman and CEO being Norwegian, the company holds close ties with Scandinavia and considers its Norway, Sweden and Denmark sailings to be among its specialties. The line has at least three themed itineraries that trace the path of the Vikings through the region. Another specialty for the line is offseason Mediterranean cruises, which give cruisers a chance to enjoy some of the area's most iconic sites without the crowds. Viking also typically offers more extended-hour stays in ports, giving cruisers a chance to experience nightlife in ports as well as the usual daytime touring.
---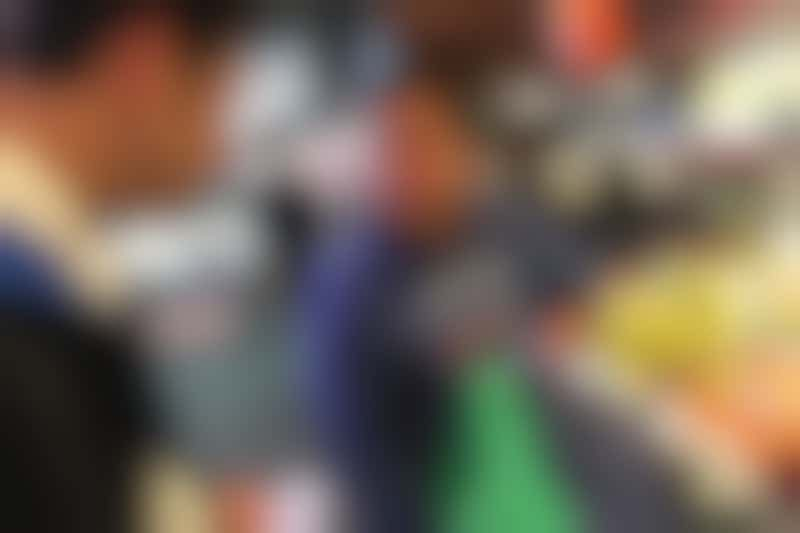 'Cooking with the Chef' tour with Viking Star's Anthony Mauboussin (Photo: Carolyn Spencer Brown/Cruise Critic)
Shore Excursions
Choose Holland America for a wider breadth of shore excursion options.
In this case, size does matter and Holland America's long cruise history and giant parent company (Carnival Corp.) means the line has more contacts throughout the world than Viking. As a result, Holland America generally offers more excursion options in every port of call it visits than Viking does, giving cruisers a wider range of choices for people with diverse interests.
Choose Viking if you want included excursions.
Fares for Viking cruises include at least one free excursion in every port visited, making it easier for cruisers who don't want to make a lot of choices or are concerned with extra costs. Complimentary tours generally visit the most popular or iconic sites (think the Leaning Tower of Pisa or the Colosseum) and are led by knowledgeable local guides. Viking does also offer a small number of extra-fee excursions, which are generally longer than the free options and are capacity controlled to keep them more intimate.
---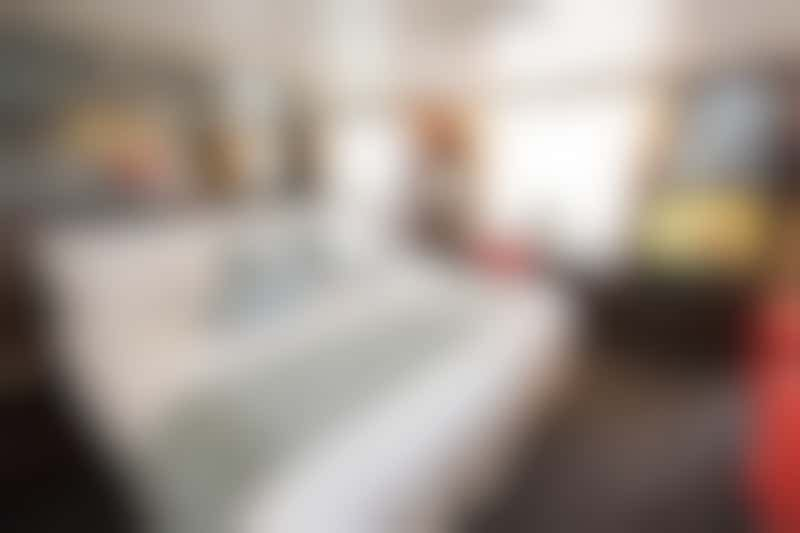 The Neptune Suite on the Eurodam (Photo: Cruise Critic)
Cabins
Choose Holland America if you want a variety of cabin types.
Holland America ships offer passengers a variety of cabin categories, which, depending on ship class, fit into three to five overall cabin types: inside, ocean view, balcony, suite and spa-themed. As for cabin sizes, they can start as small as 141 square feet for an inside cabin and go as large as the Pinnacle Suites, which range from 862 square feet (only on Prinsendam) to 1,357 square feet (on the line's two Signature-class ships).
Cabin amenities vary from ship to ship with those that have recently been refurbished boasting USB charging ports and interactive TVs. Most cabins also have mini-fridges, though everything inside will cost you extra.
Choose Viking if you want lots of space and in-cabin amenities.
Viking's ocean ships have three main types (balcony, mini-suite, suite), with all having balconies; there are no inside, ocean view or spa-themed cabins on Viking. Size-wise, there are no cramped cabins; the smallest room on a Viking Ocean ship comes in at 224 square feet, including the balcony. The ship's top-end suite is 1,319 square feet with a 156-square-foot balcony.
In-cabin amenities cater to the needs of modern travelers who like a taste of luxury. Outlets and USB ports are plentiful, beds can be pushed together to form a king (rather than a queen as on Holland America ships), mini-fridges are stocked with a variety of complimentary options (choices depend on cabin category), bathrooms have heated floors (and glass doors in the shower) and on-demand TVs offer a range of movies and enrichment talks.
---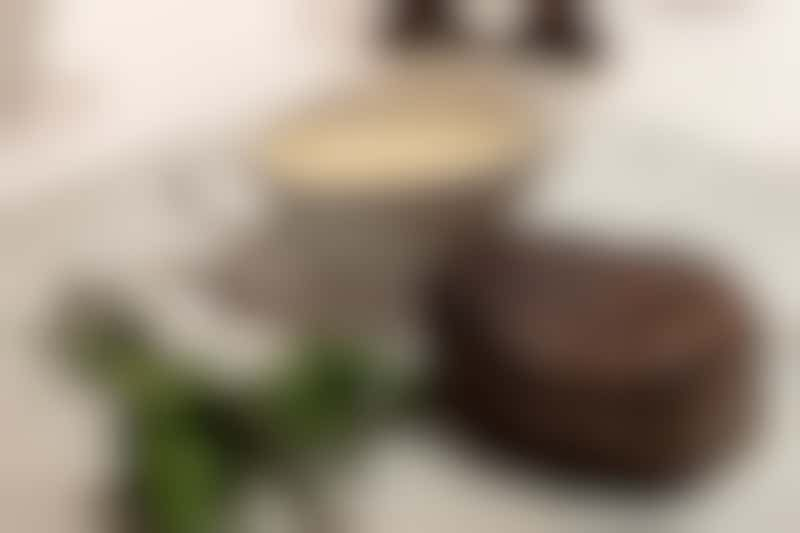 Steak dinner at the Pinnacle Grill on Noordam (Photo: Cruise Critic)
Dining
Choose Holland America if you want a steakhouse experience or enjoy pop-up experiences from celebrated chefs.
The number of specialty restaurants on a Holland America ship varies by ship class, with some having as few as two and others having up to five alternative dining venues, but all have a Pinnacle Grill steakhouse with several cuts of steak, as well as seafood dishes inspired by the Pacific Northwest (where Holland America's headquarters are located). Additionally, one or two nights a sailing (depending on sailing length) Pinnacle Grill is transformed into a pop up restaurant from one of two chefs -- Holland America Line head chef Rudi Sodamin and three-star Michelin chef Jonnie Boer. At the first, Rudi's Sel de Mer, cruisers can enjoy a three-course French seafood bistro menu, while the second, Taste of De Librije, is a five-course experience that mimics that of the Boer's land-based restaurant De Librije, located in Zwolle in the Netherlands, right down to the uniforms and table settings.
Choose Viking if you don't want to pay extra for specialty dining and enjoy Scandinavian-inspired dishes.
Viking offers three complimentary alternative dining venues including the Italian restaurant Manfredi's and the line's unique Chef's Table concept, which offers one of five themed five-course menus that rotate every three days. A third specialty restaurant is the relaxed Mamsen's, which features recipes from the mother of Viking's CEO and showcases the line's Scandinavian heritage. You'll also find Scandinavian dishes (particularly those that involve salmon or gravlax in some way) on the menu at The Restaurant (the ship's main dining room) and in the World Cafe buffet.
---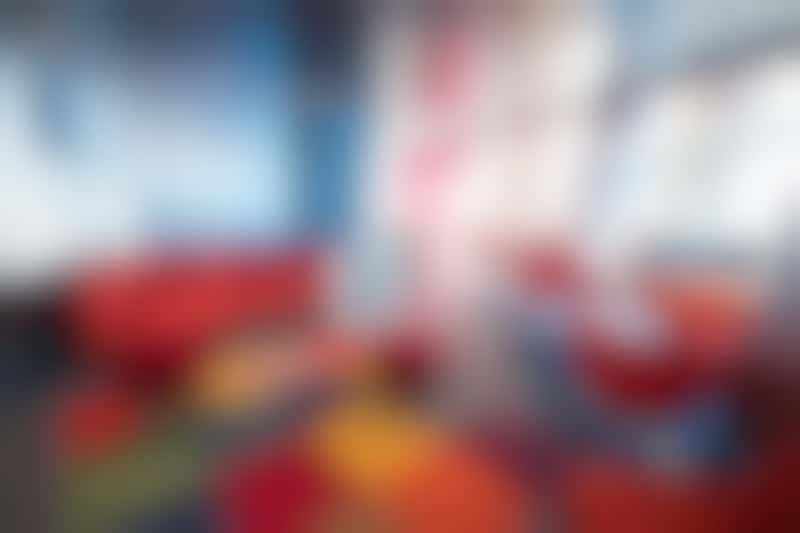 Club HAL on the Eurodam (Photo: Cruise Critic)
Family
Choose Holland America if your family includes kids under 18.
Viking Ocean Cruises does not permit anyone onboard who is under the age of 18. If you are traveling with children, you'll need to go with Holland America. The line has a three-pronged kids' program with age-specific activities for kids, tweens and teens. With that said, Holland America is not the most family-friendly cruise line in the industry (compared to lines like Disney or Royal Caribbean). If family activities are the main thing you're looking for, neither line will be the best choice, but Holland America can definitely meet the needs of multigenerational travel groups.
Choose Viking if you want to cruise with adults only.
Viking's core market is adults 55 and older. In general, you'll find few young adults onboard, so if you're thinking of bringing your college-aged kids or grown children in their 20s, they'll need to enjoy the company of older adults and be happy without many peers onboard.