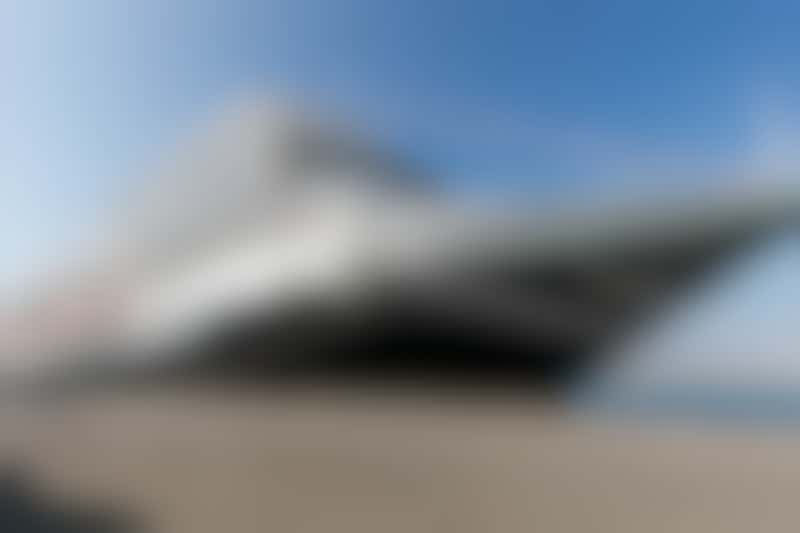 Koningsdam (Photo: Cruise Critic)

Who is Holland America's CEO? Stein Kruse (December 2004 –)
What year was Holland America Line founded? 1873
Which vessels are in the Holland America fleet?
Amsterdam

Eurodam

Noordam

Nieuw Amsterdam

Westerdam

Oosterdam

Maasdam

Zuiderdam

Rotterdam

Volendam

Zaandam

Veendam

Koningsdam

Nieuw Statendam

Ryndam (coming 2021)
See the complete list.
---
The history of Holland America Line spans well over a century; its first ship, the 1,684-ton Rotterdam, set sail on a voyage between Holland and New York in 1873. Originally starting out as The Netherlands-America Steamship Company, the company became known as the Holland America Line because it carried great numbers of immigrants from Holland to America. It concentrated on the transatlantic passenger trade, as well as the commercial freight shipping business until the 1970s.
Holland America continues to maintain strong ties with its Netherlands heritage. Most ships in the fleet are named after actual dams found on rivers in the Netherlands. In other cases, such as with the Vista class of ships, the names represent points of the compass (Oosterdam is east, Westerdam is west, Noordam is north). Ships in its fleet -- since the 1890s and continuing today -- bear the suffix "dam."
Since the early 1970s, when Holland America sold its cargo division, the line has concentrated on cruise vacation travel, with the existing passenger ships getting a new logo and blue hull color. The first ship to be repainted with the new logo and hull color was Statendam (IV), followed by Rotterdam (V); the rest of the ships in the passenger fleet were disposed of.
The first new addition came in 1973 with the first Prinsendam. (The ship wasn't with the company long, catching fire in Alaskan waters in 1980 and sinking.) That same year, Holland America introduced Veendam and Volendam, both American passenger ships that had been extensively refurbished. For several years, the company's fleet consisted only of these five ships.
In 1978, Holland America moved its headquarters from Rotterdam to Stamford, Connecticut. Two years later, the cruise line put in an order for its first new ships in several years, adding Nieuw Amsterdam (III) in 1983 and Noordam (III) in 1984. In between the two, both Veendam and Volendam left the fleet.
In the same year that Nieuw Amsterdam III joined the fleet, Holland America again moved its headquarters, this time to Seattle, Washington, in 1983, in order to consolidate operations with an Alaska tour company, Westours. (Holland America had purchased a controlling interest in Westours in the early 1970s, but fully merged the company in 1983.)
In 1988, Holland America purchased Windstar Cruises, an operator of four- and five-masted motorized sailing ships. Holland America also purchased Home Lines in the same year, disposing of one ship and renaming the other Westerdam (III).
A year later, in 1989, the behemoth Carnival Corporation acquired Holland America Line, which remains headquartered in Seattle, Washington.
At this time, the cruise line had four ships (Nieuw Amsterdam III, Noordam III, Westerdam III and Rotterdam V) but this did not last long as several new ships (known as the S Class) were soon added to the fleet, starting with Statendam (V) and Maasdam in 1993 and Ryndam in 1994. A fourth S-class ship, Veendam (II), entered the fleet in 1996. (Statendam and Ryndam left the fleet in 2015.)
Since Carnival didn't want the Holland America ships to compete in size with its own Carnival Cruise Line, the Statendam ships were kept to a more modest size: 55,000 GRT, 720 feet long, with a passenger capacity of approximately 1,260. The Statendam-class ships feature two-level dining rooms and large atriums.
In 1997, Holland America Line purchased Little San Salvador, an island off the coast of the Bahamas, and renamed it Half Moon Cay. The destination still serves as the cruise line's private island.
That same year the Rotterdam (V) was retired and a new Rotterdam, the sixth of its name, entered service. Sister ships Volendam (II), Zaandam and Amsterdam (II) entered the fleet in 1998, 1999 and 2000, respectively. This class of ship (sometimes referred to as the R Class) incorporates lots of dark woods, ornate dining facilities, elaborate atriums and the impressive original artworks that are the line's hallmark. Zaandam and Volendam feature a convenient third staircase for easier access to public rooms, a very spacious and well-equipped gym facility and more (168) of the popular "verandah suites" than any other previous Holland America ship. Both were also the first ships in the fleet to introduce what has become Holland America's signature restaurant, the Pinnacle Grill.
Holland America purchased the 793-passenger Prinsendam (II) in 2002. Built in 1988 as Royal Viking Sun, the ship also bore the name Seabourn Sun before moving to Holland America, which dubbed it the "Elegant Explorer." The ship has been primarily utilized for longer sailings, such as world cruises. Although Holland America updated the ship when it was purchased, Prinsendam still has an old-world feel, with lots of dark woods and brass accents -- but also plenty of modern amenities, including Wi-Fi.
In 2003, the line inaugurated the first ships in the Vista Class: 85,000-ton, 1,848-passenger Zuiderdam (II) and Oosterdam. The third Vista-class ship, Westerdam (III), was launched in April 2004, and the fourth and final, Noordam (IV), debuted in March 2006. These ships introduced more cabins with ocean views, expanded public areas and contemporary touches like glass-walled elevators.
At the end of 2003, Holland America announced a new initiative, known as the "Signature of Excellence." Under the initiative, completed in early 2006, the line spent more than $225 million to enhance its fleet in areas of accommodations, public rooms, dining, service and enrichment programs. Some of the changes included an early embarkation program that allowed passengers to board as early as 11 a.m.; the Culinary Arts Center for cooking demonstrations and classes; tableside waiter service in the ships' casual dining venue, Lido Restaurant; exclusive "Medallion Shore Excursions" at its exotic destinations, such as Asia and Africa; an expanded "Speakers Program"; Greenhouse Spas on all ships, offering exclusive treatments in thermal suites and hydro pools; Explorations Cafe to serve as a multidimensional venue for onboard programming; 24-hour concierge service for suite passengers; and more extensive youth programs.
Eurodam and Nieuw Amsterdam (IV), which make up the line's Signature Class, are the second-largest ships in the fleet (86,000 GRT and 2,044 passengers). Both ships lean more toward the trendy side of traditional, adding another deck, premium wine-tasting lounge and a top-side observation space. Other features include Tamarind, the line's specialty Asian restaurant, and basketball courts instead of tennis courts. Eurodam was delivered in 2008, while Nieuw Amsterdam launched in 2010.
B.B. King's Blues Club experience, which debuted on Eurodam in March 2013, has since been added to a handful of ships and is a HAL favorite. Holland America also teamed up with Billboard Onboard to add a new musical experience under the same name. Found on Eurodam, Koningsdam, Westerdam and Oosterdam, it consists of a sing-along piano/guitar spot focusing on hits from a number of eras and genres like pop, rock and country.
Koningsdam, the first in the Pinnacle Class of ships, was the largest and most innovative in the fleet when it debuted in April 2016 with a passenger capacity of 2,650. It includes a handful of firsts for the line, including a two-tiered Lido Pool with an outdoor movie screen, a main theater with a 270-degree LED screen and new restaurants including Sel de Mer, which serves up seafood and French fare in a traditional brasserie setting.
A Sel de Mer pop-up restaurant experience debuted in summer 2017 in Pinnacle Grill restaurants on all Vista-class (Noordam, Oosterdam, Westerdam and Zuiderdam) and Signature-class (Eurodam and Nieuw Amsterdam) ships.
In November 2018, Holland America unveiled its second Pinnacle-class ship, Nieuw Statendam.
The third Pinnacle-class ship, Ryndam, is slated to debut in 2021.
Show Holland America Prices