Best Time for Hawaii Cruises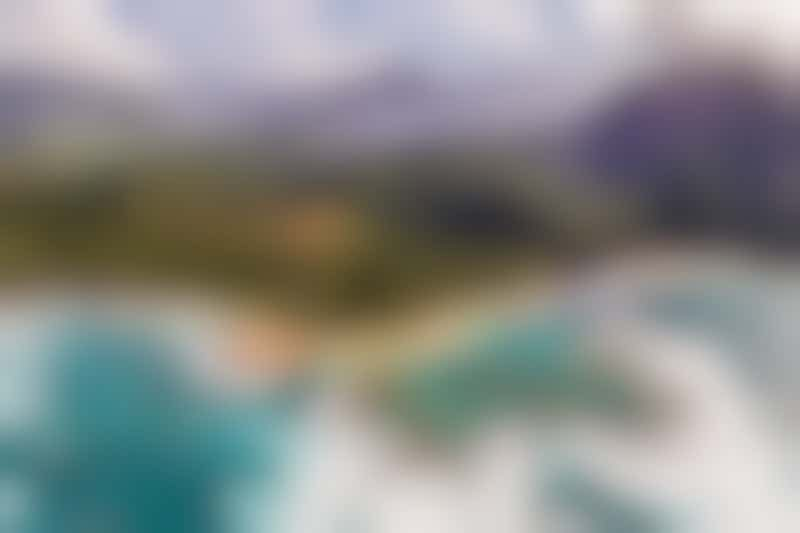 Tunnels Beach in Kauai, Hawaii (photo: Pierre Leclerc/Shutterstock)
The winter months -- especially during the Christmas holiday season, from late December through the first week of January -- are the most popular times to visit Hawaii. This is the best time of the year for whale-watching (whale season is November through early May), but it's also when the weather is the rainiest and flights are most expensive. Summer is a popular time for family travel, though only Norwegian is offering cruises at that time.
Shoulder season would be May through June and September through mid-December. The weeks between Thanksgiving and mid-December are an especially good time for deals. Late-spring sailings tend to offer great weather and less-crowded ships (since kids are in school). April, September and October can also see a larger selection of cruise ships visiting the islands, as ships tack on Hawaii cruises as they reposition between Alaska and their winter-season homeports.
Hawaii Cruise Lines
Norwegian is the only major cruise line to offer year-round, roundtrip-Honolulu cruises on its American-flagged ship. Small ship line Un-Cruise Adventures offers seasonal sailings 'round the islands. Carnival, Princess, Celebrity and Holland America offer seasonal Hawaii cruises roundtrip from various California ports. Royal Caribbean offers occasional repositioning cruises to the islands, and luxury lines may call in the islands on longer Pacific crossings or world cruises.
---
---
Hawaii Cruise Itineraries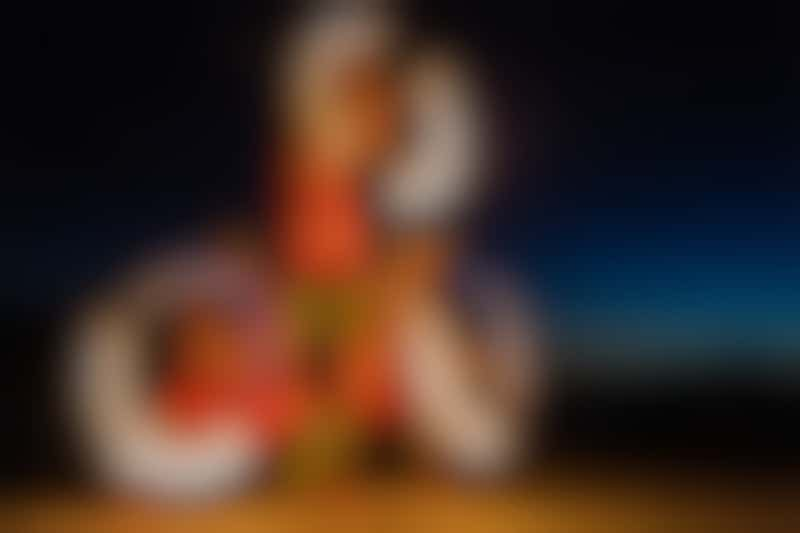 Fire dancers at a luau in Hawaii (photo: Deborah Kolb/Shutterstock)
The big itinerary decision is whether you want a weeklong cruise, visiting Hawaii islands exclusively, or a longer adventure, often from North America. The advantage of cruising from the mainland is that you possibly eliminate flights, but you could be adding as many as eight days at sea to the duration of the voyage (which some may consider a downside). Also remember that one-way airfares can be expensive if you're looking at a repositioning sailing.
When planning a cruise to Hawaii, there are basically three options:
Roundtrip from Honolulu: Norwegian Cruise Line's Pride of America is the only major U.S.-flagged ship sailing the Hawaiian islands year-round. Un-Cruise Adventures also offers seasonal sailings. Because ships registered to foreign countries must call on at least one international port, these are pretty much your only choices for seven-night, intra-island cruises. Itineraries are port intensive; Norwegian offers roundtrip sailings from Honolulu with overnights in Kauai and Maui, while Un-Cruise sails between the Big Island and Molokai, visiting more out-of-the-way destinations with opportunities for water sports and wildlife viewings.
Roundtrip from the U.S., Mexico or Canada: Carnival, Princess, Celebrity and Holland America offer seasonal Hawaii cruises roundtrip from various California ports (Los Angeles, San Diego or San Francisco) and Vancouver. These range in length from 15 to 18 nights, typically include a short stop in Ensenada to comply with legal regulations and have many sea days in a row at the beginning and end of the itinerary. Princess and Holland America also offer longer, roundtrip sailings that combine Mexico and Hawaii ports or venture farther into the South Pacific before coming back to California.
Repositioning: Another way to experience Hawaii is via one-way repositioning cruises. These may be between North America and Asia and/or Australia/New Zealand, or they could be somewhat shorter trips repositioning ships to and from Vancouver (and Alaska cruises) and back to southern California or even through the Panama Canal to the East Coast. Because these cruises only occur once or twice a year, when the ship is moving from one homeport to another, your options for dates will be limited. Most major cruise lines offer this type of repositioning sailing; if you want to visit Hawaii on a luxury cruise, look for longer world cruise or grand voyage segments, or Pacific crossings that may call in one or more Hawaiian ports.
Hawaii Cruise Port Highlights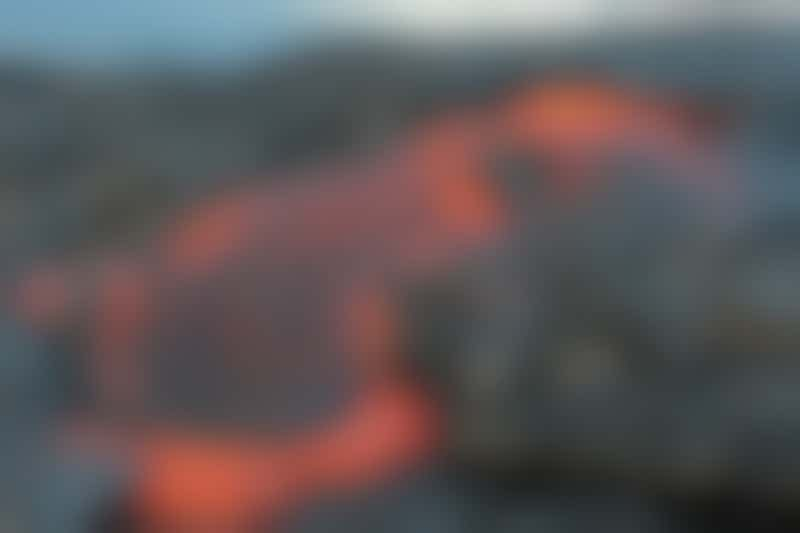 Flowing lava at Hawaii's Volcano National Park (photo: Robert Crow/Shutterstock)
Honolulu: Honolulu, on the island of Oahu, is the embark/debark port for Pride of America and a staple on longer cruise itineraries from the mainland. Waikiki Beach is where many stay pre- or post-cruise, with easy access to the beach. Pearl Harbor is a fascinating and moving experience for visitors -- even school-age kids -- but typical shore excursions only include the USS Arizona Memorial. (If you can tack on a day or two and go on your own, be sure to add visits to the USS Bowfin and the Mighty Mo to complete the experience.) Active types may wish to hike the Diamondhead Crater; aim for sunrise if you're overnighting.
Kona: There is a reason the island of Hawaii is called the Big Island -- it's big enough to have two ports, Hilo and Kona. In Kona, passengers arrive by tender into a small village-like setting, where they can set out on a self-guided tour of historical sites near the port. Beaches, both volcanic black and powdery white, are great for water sports like snorkeling and kayaking, and area coffee plantations offer tours and tastings of the world-famous Kona coffee. For history and culture, head to the Puuhonua O Honaunau, the City of Refuge, to see ancient temples and fish ponds.
Hilo: In Hilo, Volcanoes National Park, with its starkly beautiful green and black landscape, is a must-see and is accessible by shore excursion or rental car. Keep in mind that the park is huge, so you won't see it all. Try to get a look at a lava tube to see the steam vents rising from the ground -- and, if at all possible, witness the lava flow into the sea. This is the place to splurge on a helicopter tour. The Hilo area has some lovely botanical gardens, too.
Maui: This island also offers two ports, Lahaina and Kahului, though cruise lines will call at either one or the other. Pride of America docks in Kahului, but the area has little to offer in the way of beaches and attractions; Lahaina is a tender port, but it's a destination in itself, with an artsy, historic ambience, plenty of restaurants and day-cruise purveyors offering snorkel and whale-watching trips in season. It's also quite close to the popular Kaanapali Beach. Maui's biggest natural attraction is Haleakala National Park, the spot to watch the sun rise for amazing views. (Brave souls can bike back downhill.) The Road to Hana, a narrow, twisty road peppered with waterfalls and rainforest scenery, is another don't-miss excursion.
Kauai: Waimea Canyon, called the Grand Canyon of the Pacific, is worth a day unto itself, but you can combine a visit with a trip up the Wailua River to the Fern Grotto. Or drive up the canyon road to the summit and hop out along the way for a hike or photo opp. The island's Napali coast is breathtaking; tour it by boat or helicopter ... or cruise ship if yours, like Pride of America, does a sail-by.
Some cruise lines may also call on Lanai or Molokai, or stop on Fanning Island or Ensenada as the obligatory foreign destinations. For more on Hawaii's ports, see our Hawaii port profiles page.
Hawaii Cruise Tips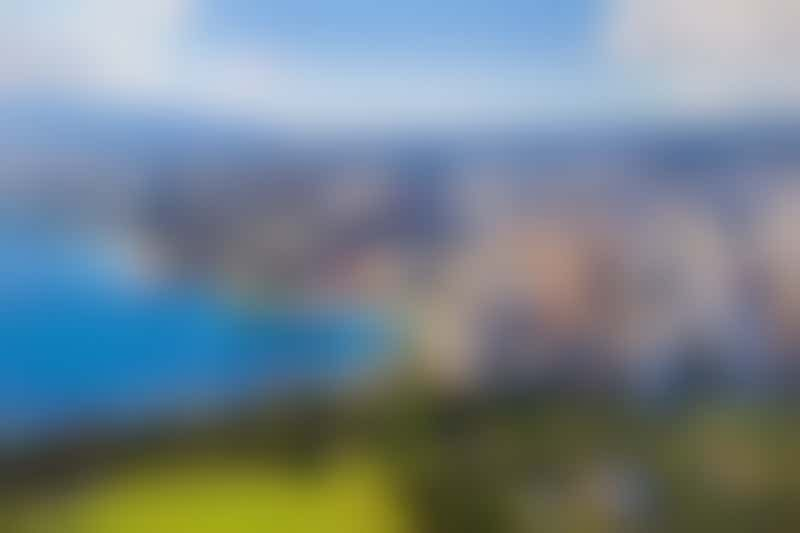 Aerial view of Honolulu, Hawaii (photo: MNStudio/Shutterstock)
Plan your flights carefully: Flights from the East Coast typically connect in Los Angeles or San Francisco, which means you're adding a five-plus-hour flight to the six hours it took to get there from, say, New York or Boston. If you can spare the time, especially if you're traveling with kids, you might want to consider spending a night or two in California to break up the travel.
---
Considering a cruise line's air/sea package? We let you know if it's worth the money or not.
---
Be prepared to transfer: Oahu's cruise port, the Aloha Tower Marketplace, is located about 15 minutes from the airport, and transportation from the airport to area hotels (about seven miles) is a snap via shuttle service, taxi or car rental. The return trip from the cruise port to the airport, however, can be rather daunting -- expect crowds at the buses (we suggest springing for a cab) and long delays at some of the terminals at the security checkpoint. Waits of up to two hours are not unheard of if you're trying to leave at the same time as everyone else. Our advice? Stay the night, or at least consider departing in the evening for a red-eye flight home that will put you on the West Coast in time for breakfast or on the East Coast in the afternoon.
Consider a pre- or post-cruise stay in Oahu: If you're sailing roundtrip and can afford the time, you'll benefit from a longer land stay because there's so much to see on Oahu. From whale-watching and surfing on the stunning beaches of the North Shore to the Polynesian Cultural Center and Pearl Harbor, the island has attractions to appeal to a wide variety of interests.
All Hawaiian beaches are public access: Ignore the imposing resort looming over that perfect stretch of sand. All beaches in the state of Hawaii are available to the public and free to use. Resorts must leave some space for public parking, and while visitors can't use their pools, they can use the facilities or pay to dine in on-site restaurants or book water sports rentals.
---
Which beach should you hit? We list our favorite sandy spots.
---
And if you want an active day, here are our top water-based activities in Hawaii.
---
Expect sticker shock: Hawaii is expensive. Expect to pay more for everything, from food and gas to shore tours. You may want to go back to your ship for meals if it's convenient, or look for more casual venues if you're on a budget. If you'd like to spend a day at the beach or shopping in towns near port, you can often skip the pricey tour and do it yourself by free shuttle bus (particularly for shopping), rental car, taxi or even walking. In cases of complicated activities where you need rental equipment and long transfers, a shore excursion is probably your best bet. Independent tour companies are also available, but it's a good idea to book ahead.
---
Save money next time you cruise to Hawaii.
---
Buy a U.S. National Parks Pass: Many of Hawaii's key attractions are national parks or national historic sites. (Think Haleakala, Volcanoes National Park and Pearl Harbor.) If you're planning on renting cars and visiting several on your own, you might do well to purchase a National Parks Pass (especially if you're a senior and can take advantage of the discounted lifetime pass).