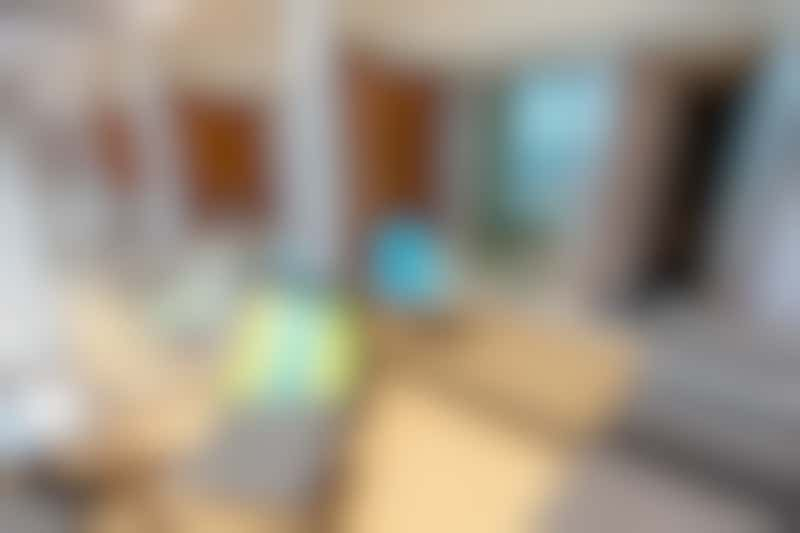 The Havana Suite Patio on Carnival Vista (photo: Cruise Critic)
The scene: It's a sea day, We're somewhere between Barcelona and Palermo and we've been dozing on our swing chair for more than an hour. It's quiet. The rest of Carnival Vista's passengers are elsewhere, probably on a top deck by the main pool or lining up for the Sky Ride, ropes course or water park. None of our Havana Cabana neighbors are out on their patios. We've got the entire starboard side of Deck 5 aft to ourselves. It's heaven.
What It Is
Carnival Cruise Line's Havana Cabanas are a cabin category unique to Carnival's Vista-class ships (Carnival Vista, Carnival Horizon and Carnival Panorama) that offers passengers an exclusivity that's often hard to come by on busy egalitarian Carnival ships. Cruisers staying in Havana Cabana cabins get exclusive use of the aft Havana pool, hot tubs and outdoor bar 24/7, a boon for anyone who has ever struggled to find a lounger by the main pool -- especially on a sea day. (Havana Cabanas also receive special Havana-themed Elemis bath products.)
Most Havana Cabana cabins are located along the right and left backend of Deck 5 and feature a floor-to-ceiling window with sliding door that opens to a private outdoor patio. The patios, which are 100 square feet, are enclosed by a low white gate, and face a section of the outdoor promenade that encircles all of Deck 5. Patios feature a single swing chair, two loungers and a small table. A locked gate separates the Havana section of the promenade from the rest of the ship so looky-loos can't wander by. A handful of Havana cabins are located on decks 6 and 7 and have enlarged balconies rather than patios; these cabins also include access to the pool. All Havana passengers must be 12 years old or older. (Limited inside-category Havana Cabanas on Deck 5 and some suites also have access to the pool.)
Our Experience
We had been on Carnival Vista once before, but we were in for a surprise when we stepped onto the patio of our Havana Cabana (room 5209, a standard Cabana, not a suite). Originally, the line had planned to issue hammock-style swing chairs only for Havana Cabana suites, not patios. Sometime between May 2016 and October 2016, the line put hammock-style swing chairs on ALL of the patios. We immediately settled into the chair, it would be the first of many swing sessions.
Shortly after settling into our Havana Cabana, our room steward Joanna knocked on the door to introduce herself and explain the Havana Cabana experience. It was important that we wear our Havana Cabana logo-stamped brown plastic bracelets anytime we thought we'd want to go to the Havana pool, as they would identify us to the Havana pool attendants as having access to the space (as would our Havana-branded pool towels). Also important:  a second keycard for opening our sliding-glass door from our patio to get back into the cabin from outside.
We only needed our bracelets once as we never actually spent any time at the Havana pool -- with only one sea day and a swing chair to idle away the spare minutes, we never needed it. We're sure one or two more sea days would have eventually seen us out early to grab one of the beach beds for a few hours. The handful of times we did walk by, the area was sparsely used -- again, most days the bulk of the ship's passengers were out and about in port. We suspect the Caribbean itineraries see a higher demand for the Havana pool.
We did spend lots of time on our patio, way more than we've ever spent on any balcony we've ever had. We both loved the swing chair and the one-piece lounger -- there was a second lounger made up of the chair and a matching ottoman that was less comfortable. Only the two-piece lounger had cushions, but we quickly discovered you could move them and we put them on the lounger we liked. We also liked having more space than on a regular balcony; it's like having your own backyard patio.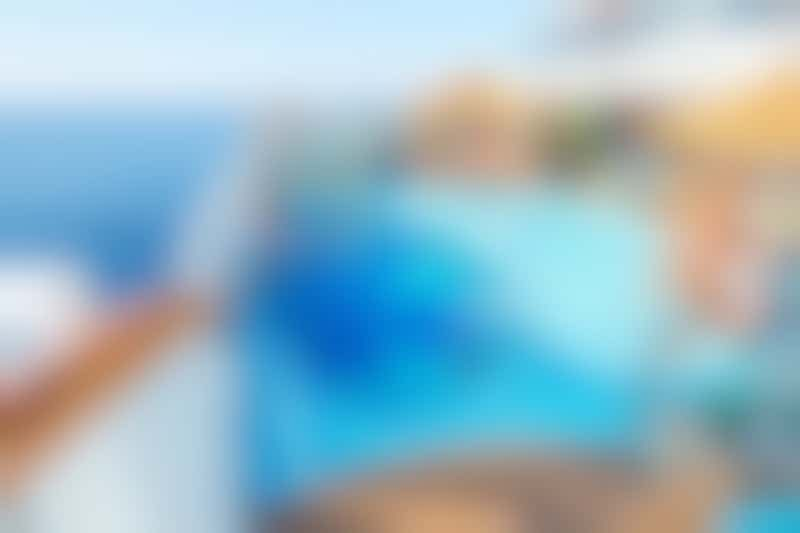 The Havana Pool on Carnival Vista (photo: Cruise Critic)
Worth a Try?
If you've got the budget -- depending on the season, standard Havana Cabanas are about the same price as a balcony cabin -- and don't mind giving up a completely private balcony and think a little exclusivity while on a big ship sounds good, Havana Cabana cabins are definitely worth a try.
Things to Note
Deck 5 Havana Cabanas are centrally located near the Ocean Plaza and the Havana Bar, great for easy access but a potential issue when it comes to nighttime noise levels, as both are host to live music and dancing most nights. We found we only heard muted noise if the corridor door was left open; with it shut we never heard a peep. However, inside Havana cabins share a wall with the Havana bar. We never met our across-the-hall neighbors so we don't know if noise was an issue for them.
Additionally, because there are a limited number of Havana Cabanas on the Vista-class ships, they do book up quickly. If you've got your heart set on staying in one, you'll want to book at least six months out if not more.
Explore Carnival Vista Cruises