Half Moon Cay vs. CocoCay: Differences Between the Private Islands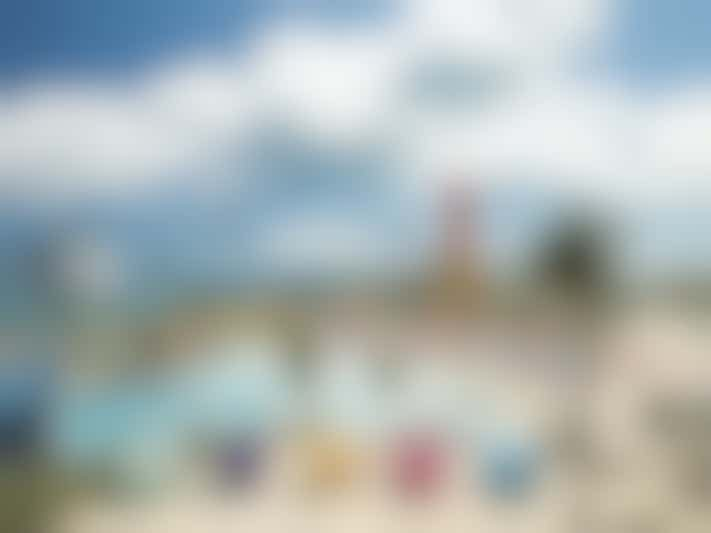 Half Moon Cay and CocoCay: Island Size and Characteristics
Half Moon Cay is larger than CocoCay, measuring a whopping 2,400 acres compared to CocoCay's 140 acres.
Most of the land on Half Moon Cay's interior is undeveloped, though, and functions as a nature preserve. Guest facilities take up only about 50 acres, whereas CocoCay island is largely developed, particularly with the addition of the water park and other attractions as part of the Perfect Day at CocoCay upgrades.
Half Moon Cay and CocoCay: Beaches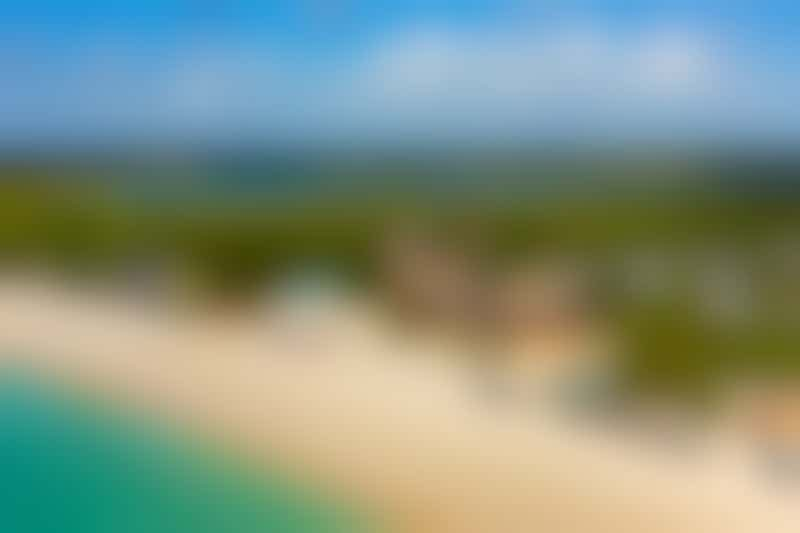 Half Moon Cay is a larger island than CocoCay, but there are more separated beach and lounge spaces on CocoCay. The two-mile-long white powdery beach on Half Moon Cay consistently earns high marks among cruise passengers, while the three distinct beach areas and pool spaces on CocoCay island allow people to hop from place to place to sample different atmospheres.
Half Moon Cay and CocoCay: Dining Options
As mentioned above, Half Moon Cay has a smaller facility footprint than CocoCay, which then means that you'll find more dining options on the latter.
Half Moon Cay offers just one complimentary island restaurant, which serves a barbecue lunch buffet including burgers, jerk chicken, fish tacos and hot and cold side dishes. Passengers can also opt for a la carte pricing at the Lobster Shack, home to fresh seafood dishes such as lobster rolls and chowder.
CocoCay offers two free restaurants with Skipper's Grill and Chill Grill, which serve an array of barbecue dishes, including ribs, burgers, sandwiches and salads. There are also two free snack venues on CocoCay. Finally, Captain Jack's offers wings and fries for a charge.
Half Moon Cay and CocoCay: Bars and Drinks Packages
On both islands, beverage servers routinely visit beachside and poolside loungers and, of course, bars are always within easy walking distance. However, one notable difference between Half Moon Cay and CocoCay is how guests pay for beverages.
On CocoCay, Royal Caribbean guests may use their pre-purchased shipboard beverage package. On Half Moon Cay, drinks are all priced a la carte, or you can buy a separate drink package specific to the island.
Half Moon Cay and CocoCay: Cabanas and Villas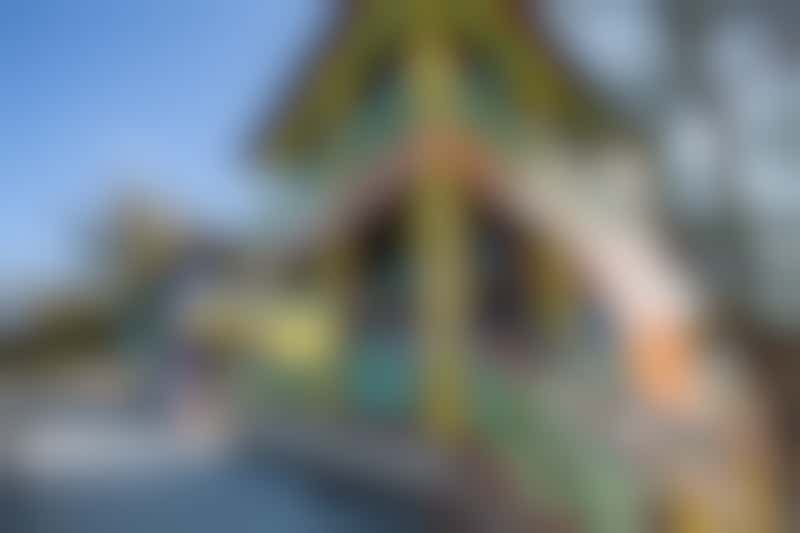 There are ample free-use lounge chairs, hammocks and general seating found on both CocoCay and Half Moon Cay, but cabanas and villas are available for those in search of a premium experience. These particular options vary on each island.
The top-tier cabanas at Perfect Day at CocoCay range from over-the-water bungalows to cabanas inclusive of admission to the waterpark and even two-story villas suitable for extended families. More basic are beachfront cabanas, clamshells and daybeds. Each of these options can be rented by the day.
Half Moon Cay cabanas accommodate anywhere between four to six guests and include ice buckets and basic beach gear; butler service has an added charge. Half Moon Cay also offers two-story beach villas accommodating up to 18 people, and one over-the-water villa accommodating up to 25 guests.
Note that while free seating is available throughout both private islands, Half Moon Cay guests in search of shade will want to rent clamshell sunshades. Umbrellas are free on CocoCay.
Half Moon Cay and CocoCay: Activities and Attractions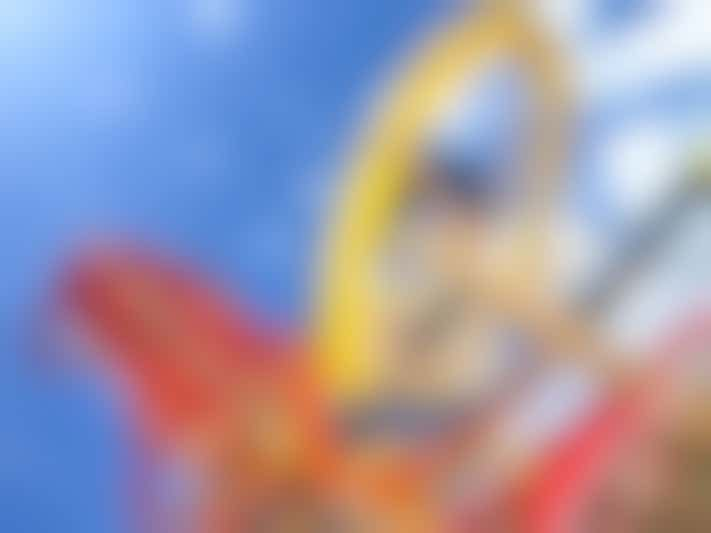 As part of the $250-million Perfect Day at CocoCay renovation project, CocoCay is now characterized as a veritable cruise passenger amusement park, with record-breaking waterslides, a freshwater pool, wave pool and even a hot air balloon ride, in addition to other thrilling adventure-oriented attractions.
Guests interested in more leisurely activities may enjoy snorkeling or paddle-boarding, or simply enjoying a sunny day along the beach. Either way, plan ahead and take note of what's free and what you'll pay for on the Perfect Day at CocoCay.
Half Moon Cay is a much more laid-back island and while there is a free Aqua Park for kids, it's on a much smaller scale with gentle slides best suited for little ones.
Excursions at Half Moon Cay are more focused on enjoying the natural surroundings of this secluded island, including stingray encounters, eco lagoon tours and even horseback riding. Walkers and joggers might like the chance to shake off their sea legs on Half Moon Cay's three miles of paved trails.
Half Moon Cay and CocoCay: Arrival from Your Cruise Ship
To access Half Moon Cay, you'll currently need to tender to the pier from your cruise ship, though a dock is in early stages of development. At CocoCay, a dock that opened in spring 2019 allows passengers the ease of walking right off the ship onto the island.