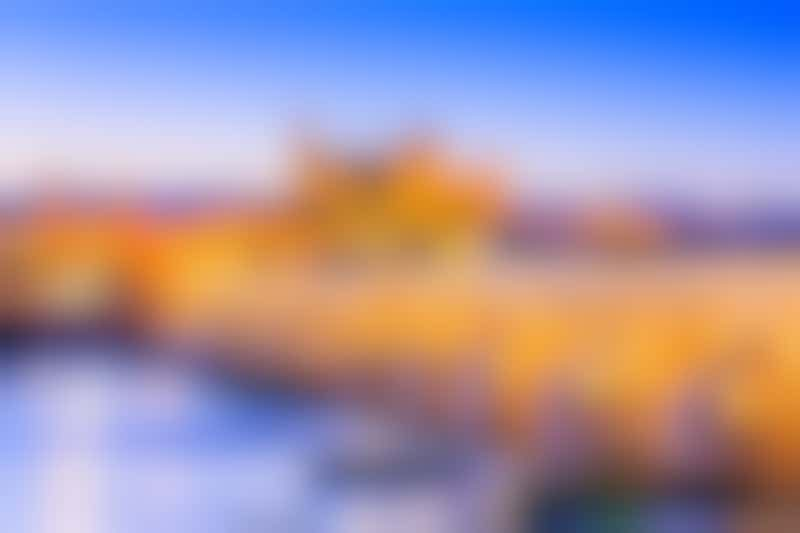 Roman Bridge on Guadalquivir river and The Great Mosque (Photo: Sorin Colac/Shutterstock.com)
Historically, the Guadalquivir River is one of the most important waterways in Spain, offering distinct snapshots of major civilizations from the past three millennia. It serves as the main river flowing through Andalusia -- the regional name of southern Spain -- linking cities with both intact landmarks and architectural ruins that speak volumes.
At 408 miles, the Guadalquivir is the second-longest river entirely within Spain, beginning in the Cazorla mountain range to the east. But it's real value, however, is its connection to the Atlantic Ocean near the port of Cadiz, one of the oldest cities in Western Europe.
That ocean-to-river link was key to maritime cultures starting with the Phoenicians, who spent centuries extending their civilization around the Mediterranean Sea. They set up the first colonies on the Iberian Peninsula around 1100 B.C. starting from Cadiz, then establishing metal-mining and farming communities across Andalusia. By the eighth century B.C., Greek and Carthaginian settlements had begun to edge in.
The Romans followed around the third century B.C., establishing the province of Hispania and forming their own urban civilizations. Travelers today can see some of their ancient ruins along the Guadalquivir, including the bridge of Cordova, though it stands intact today thanks mostly to its eighth century reconstruction by the Moors.
The Islamic state transformed Andalusia as a center of learning and culture through the 15th century. Ingenious Moorish architecture remains among the most impressive sites in this region, and a Guadalquivir River cruise offers prime opportunities to behold stunning palaces and fortresses now preserved as UNESCO World Heritage Sites.
To cruise the Guadalquivir is to follow the waterway of ancient sailors, and is a particularly inspiring means to explore the very cities in which they dwelled. The legacies and layers of such vast civilizations are there for 21st-century travelers to contemplate, all while enjoying the beauty and warmth of today's Andalusian Spain.
Best Time for Guadalquivir River Cruises
Andalusia is home to Spain's driest and hottest climate. In fact, summer in the Guadalquivir valley has seen the hottest temperatures ever recorded in Europe -- up to 115 degrees Fahrenheit in Seville and Cordova. But on average, summer temperatures hover around the mid-80s.
In non-summer months, the region is far more temperate with spring and fall high temperatures in the 70s, occasionally dipping to the 40s or 50s toward the west coast when winter rain blows in.
Cruises generally are offered in fall and spring when blue skies and sunshine meet mild temperatures.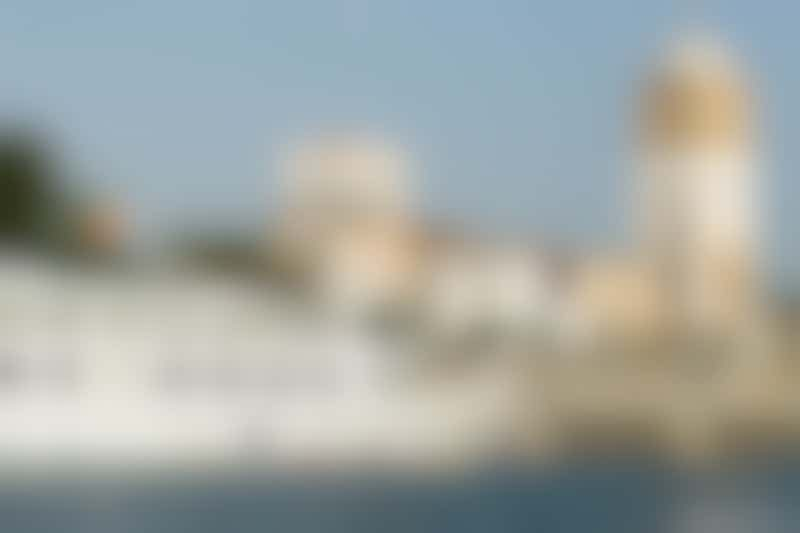 CroisiEurope's La Belle de Cadix in Seville (Photo: Gregory Gerault/CroisiEurope)
Guadalquivir River Cruise Lines
CroisiEurope is the only cruise line currently operating on the Guadalquivir River. The French-based company is well established as one of Europe's largest river-cruise lines, in operation since 1976.
Its eight-day Andalusian tour aboard La Belle de Cadix offers a pleasant journey aboard a 360-foot-long vessel that's built for river travel, as well as mild sea-going conditions for the short ocean stint into Cadiz. (An ocean cruise pilot takes the helm for a few hours coming and going, and the Atlantic's waves are an instant contrast to the smooth river waters.)
Guadalquivir River Cruise Itineraries
Unlike other European rivers, cruising the Guadalquivir River is an uncommon experience, since it also includes some time on the ocean too. Expect a relatively quiet river voyage with mostly fishing vessels and sailboats in sight, instead of other cruise ships.
As the sole operator on the Guadalquivir, CroisiEurope offers a basic itinerary that changes only slightly from year to year, mainly altering its excursions and experiences in towns along the river.  The standard weeklong journey always begins and ends in the ship's home port of Seville, cruising to and from Cadiz with a day docked in El Puerto de Santa Maria. (Itinerary variations also may bring La Belle de Cadix north to the Portuguese port/border town of Vila Real de Santo Antonio.)
In each port, walking tours spotlight some of the region's rich history, architecture, sherry-making heritage, flamenco dancing and more. Daylong and half-day optional excursions are offered via bus to explore more of the local Spanish culture in cities farther away, such as Jerez, Cordova and Granada.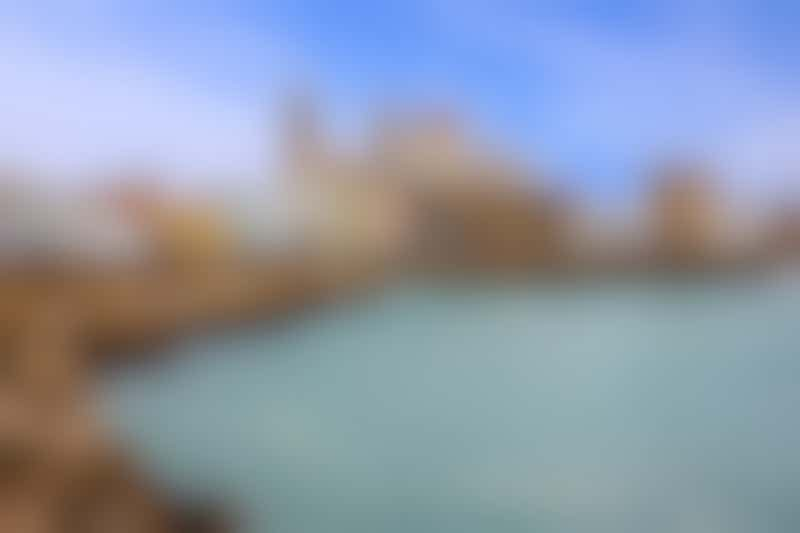 Cadiz, Spain (Photo: Vlada Photo/Shutterstock.com)
Guadalquivir River Port Highlights
Seville: History, culture and nature are the common threads on a river cruise through Andalusia, and Seville is an excellent starting point for each. La Belle de Cadix docks across from Parque de Maria Luisa, home to Seville's magnificent Plaza de Espana. Another 10 minutes by foot will take you into the city center, where you'll find cafes, shops, and bustling public squares lined with cervecerias and tapas bars -- and adorned with the city's famous orange trees. Join the cruise's guided tour for historical insights and faster access into Seville's landmark attractions like the Alcazar, colossal Gothic cathedral and the former Jewish quarter known today as Santa Cruz.
Cadiz: Evening and day tours reveal different sides of the ancient city of Cadiz. At night, the city's well-maintained landmarks are illuminated and draw locals to the plazas for nightcaps of sherry, often while street performers' songs and clapping fill the air. By day, guided excursions give a snapshot of the city's heritage, and reveal how the age-old fortifications have endured the centuries. Cadiz is home to a brilliant domed cathedral and a fascinating archeological museum, and its markets are perfect for taste-testing fresh food and collecting handmade souvenirs. (Note that many of the public markets are open on weekends only.)
Jerez: The small city of Jerez de la Frontera is famous for a few quintessentially Spanish experiences, including sherry wine, flamenco music and dancing, and horse and bull ranches known as "ganaderias." Enjoy them all with a half-day excursion from your Guadalquivir cruise, along with a peek at the elaborate 17th-century cathedral, with its giant ornamented dome and flying buttresses.
El Puerto de Santa Maria: The town of El Puerto de Santa Maria is compact and offers an easy walk to popular sights like the 1880 bullring that's one of Spain's largest, the medieval castle of San Marcos and the 15th-century Great Priory Church, representing both Gothic and Baroque styles. Join the group outing to Osborne Winery (or "bodega") for a taste of sherry aged in the same place and way as its English-turned-Spanish founder did back in 1772.
Cordova: In Roman times, the Guadalquivir River was navigable all the way to this central-Andalusian city; but today a daylong excursion from Seville by bus is necessary -- and completely worth the time. Roman ruins like the still-intact bridge are impressive, as are the whitewashed alleyways and courtyards that invite travelers to discover Cordova's distinct charm for themselves. While there are many striking, historical sites in this ancient capital, it's the unique architecture and expansive majesty of the Cordova Mosque-Cathedral (a UNESCO World Heritage Site) that prove most memorable.
Guadalquivir River Cruise Tips
Prepare for sun exposure. Because this is one of the hottest and driest regions in all of Europe, sunscreen, hats, sunglasses and an ever-ready water bottle are essential on excursions and on the ship's outer decks. (Though the top-floor sun deck is half-covered by a canopy.)
Prepare for seasickness. The Guadalquivir is a rather smooth river, so be prepared for the ocean waves that are felt as soon as the ship nears the Atlantic. Pack an acupressure wristband, ginger candy or medication like Dramamine to prevent motion sickness.
Bring appropriate footwear. With historic cities come rough sidewalks and uneven cobblestone streets, so pack sturdy, comfortable walking shoes for excursions in town.
Ensure a good night's sleep. Take earplugs to guard against the ship's engine rumbles, hallway chatter or doors slamming in the sleeping areas. An eyemask will keep out rays of bold Andalusian sunshine that creeps through the window edges.