The term "green cruising" might seem like an oxymoron for an industry that some say pays little attention to the natural resources that (quite literally) fuel its success.
Despite the bad rap, cruise lines continue to make important strides to improve their environmental policies -- some lines more extensively than others. Whereas recycling, incinerating and waste-processing were cutting edge on cruise ships just over a decade ago, such processes today are basic and expected.
Green technologies are being incorporated into newly built ships and are sometimes retrofitted onto older ones -- think solar panels, exhaust "scrubber" systems that help minimize emissions, advances in hull design that let ships cut through the water more efficiently, cooking oil conversion systems and energy-efficient appliances. Some cruise lines also collaborate with nonprofit organizations and government agencies to collect data about the ocean's health and climate changes.
Here is a summary of the latest green practices of the major mainstream and luxury cruise lines.
Oceania Cruises/Regent Seven Seas Cruises
Royal Caribbean International/Celebrity Cruises/Azamara
---
Carnival Cruise Line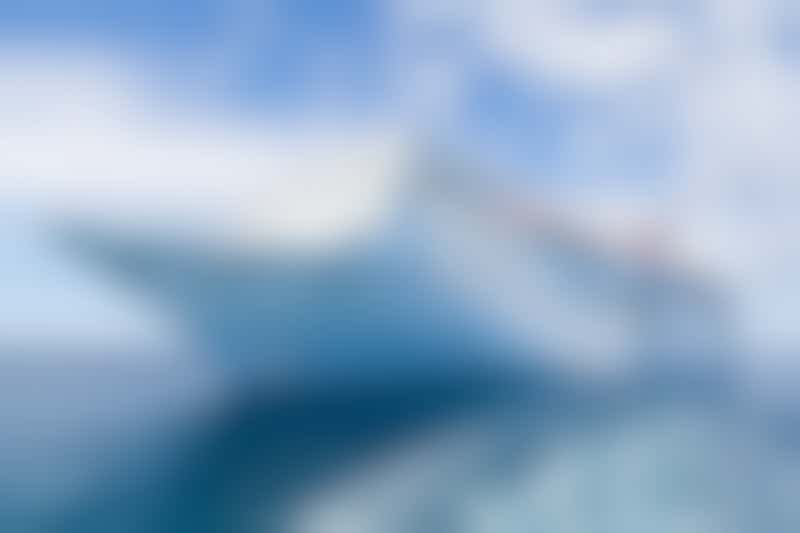 Carnival Sensation (Photo:EPP)
Onboard Policies
Carnival recycles, incinerates or offloads a multitude of materials (plastic, glass, aluminum, scrap metal, cooking oil, petroleum oil, toner cartridges, electronics, refrigerants and photo processing liquids) from its ships for disposal on land. Ships process and incinerate solid waste onboard whenever possible or send it to an approved shoreside facility for treatment, recycling or disposal. Even oily bilge water is subjected to its own three-step engineering process.
Furniture, linens, small appliances, kitchenware and clothing are some of the two dozen items donated to charities instead of sent to landfills.
Carnival no longer automatically serves plastic straws with sodas or cocktails (except frozen); they are provided if the passenger requests.
The larger Carnival Corporation (which incorporates Carnival Cruise Line along with brands like Holland America and Princess) has installed exhaust gas cleaning systems (EGCS) technology on 60 ships in its fleet as of early 2017; more than 85 vessels will be outfitted with EGCS by 2020. The systems help clean, or "scrub," sulfur compounds and particulate matter from the ship's engine exhaust with aims of improving the quality of cruise ship air emissions.
Additionally, Carnival Imagination, Carnival Inspiration and Carnival Miracle use shore-power technologies while in port in Long Beach, California. Rather than idle in port, which wastes fuel and creates air and noise pollution, the ships plug into electrical power when it docks, allowing them to switch off internal power sources.
Conscious Crew
All Carnival Cruise Line employees attend a training course on shipboard waste management. The cruise line also provides specialized training to all shipboard and relevant shoreside employees. All ships have environmental officers.
Special Projects/Awards: Through an alliance with the International SeaKeepers Society, Carnival has installed scientific devices on four ships -- Legend, Miracle, Spirit and Triumph -- to monitor ocean water quality and other climatic info. Environmental groups, governmental agencies and universities receive the data via satellite. It aids them in assessing ocean pollution, climate change and weather patterns. Carnival Vista is the line's first ship to receive the ECO Notation designation from the maritime classification society Lloyd's Register, which recognizes that the Vista exceeds current maritime environmental regulations. The line also participates in beach cleanups and other community programs through its affiliation with the Florida Caribbean Cruise Association.
Green Passengers
Specially marked containers are scattered throughout each ship in the fleet to encourage cruisers to recycle. Designated bins collect food, glass, aluminum and plastic products; recycling bins are also located in steward stations, galley and crew areas, room service pantries and bar pantries.
---
Costa Cruises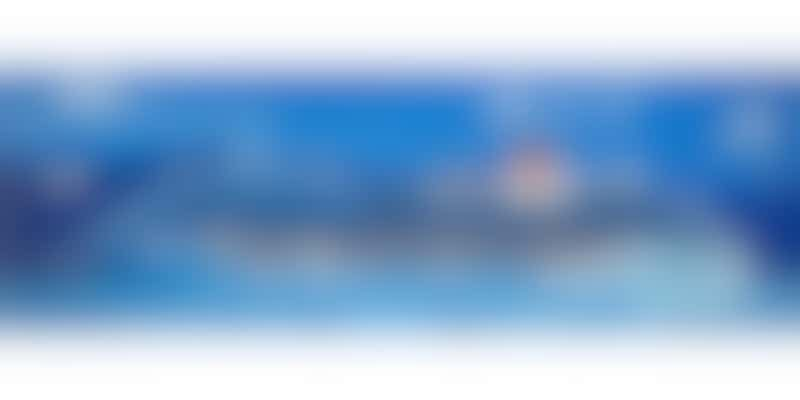 Costa Cruises Green Ship Features (Photo: Costa Cruises)
Onboard Policies
Costa manages the European Commission co-funded Sustainable Cruise project to reduce and recycle solid waste on cruise ships and reuse or properly dispose of residual matter. Technologically advanced equipment treats and processes 100 percent of all onboard solid waste, including paper, plastic, lead batteries, glass, ceramics and metal recycled in ports. Food waste is composted.
Conscious Crew
Costa's Environmental Compliance Department -- and a dedicated environmental officer aboard each ship -- ensures all regulations are obeyed and handles any issues that arise. Crew members receive training focused on raising awareness of the potential environmental impact of onboard practices; those with specific responsibilities related to green cruising also attend higher-level courses.
Special Projects/Awards: Costa was the first cruise line to be awarded a Green Star notation (in 2005) for its entire fleet by RINA, Italy's shipping classification and certification agency. Costa is also RINA-certified with BEST 4, Business Excellence Sustainable Task, and has acquired voluntary certifications in social accountability, environmental protection and workplace health safety and quality. Costa has been recognized for its energy efficiency, water conservation and carbon conservation programs, as well.
In May 2015, the line became the first travel company to sign on to the Milan Protocol, with aims of reducing onboard food waste fleetwide, along with other broader initiatives focused on nutrition and hunger elimination.
Also in 2015, Costa Cruises teamed up with Whalesafe, a project focused on the conservation of sperm whales that's co-funded by the European Union's Life+ Program. Accordingly, the line has implemented shipboard monitoring tools and adopted a protocol to help track sperm whales and prevent collisions in the Mediterranean's marine-protected Pelagos Sanctuary region, while also raising awareness of the project with passengers via onboard programs like educational videos and kids' activities.
In 2018, Costa will be the first company to launch a new-build powered by liquefied natural gas (LNG), utilizing the world's cleanest-known fossil fuel on the open sea.
Green Passengers
Environmental practices are included in information provided in all passenger cabins.
---
Crystal Cruises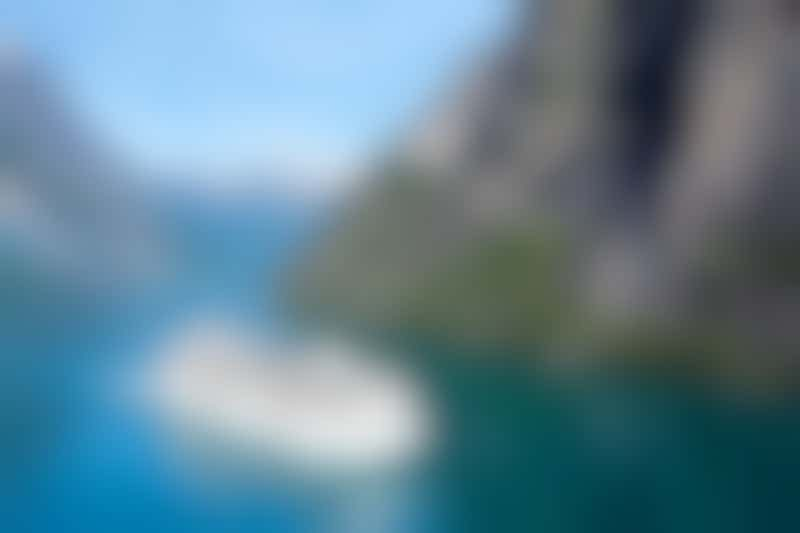 Crystal Serenity (Photo: Crystal)
Onboard Policies
On Crystal ships, all waste is sorted then incinerated onboard, recycled or disposed of on shore. The cruise line revamped its purchasing policy to buy more items in bulk (and only from vendors that also practice sustainability), minimizing packaging waste. Crystal has committed to eliminating all plastic straws and stirrers aboard its ocean-going vessels, replacing them with either bamboo or metal pieces, beginning in early 2019.
Other initiatives have included the installation of low-flow showers, energy-efficient one-touch lighting in all cabins, water filtration systems in specialty restaurants and more eco-friendly dry-cleaning. The cruise line also collects unused toiletries, which are recycled, sterilized and transformed into new products that are distributed to impoverished nations.
Conscious Crew
All crew members participate in mandatory training on environmental practices and are invited to join additional optional environmental learning programs.
Special Projects/Awards: Crystal won the Cruise Ship Environmental Award from the San Francisco cruise port in 2005 and 2011; the port authorities in Stockholm and Venice have recognized the line for its environmentalism, too. Crystal's Visions Enrichment Program includes lectures on conservation from such experts as conservation biologist Bill Toone and Icelandic geologist Jon Sigurdsson.
Green Passengers
Crystal's "You Care, We Care" voluntourism program allows cruisers and crew to participate in community-based conservation projects in destinations the ships visit, for no additional cost to passengers. Projects have included restoration of native foliage in New Zealand, collaboration with animal rescue organizations in Europe, volunteer work at an Alaskan salmon hatchery, restoration of a hurricane-ravished garden in St. Maarten and park cleanups in Mexico.
---
Cunard Line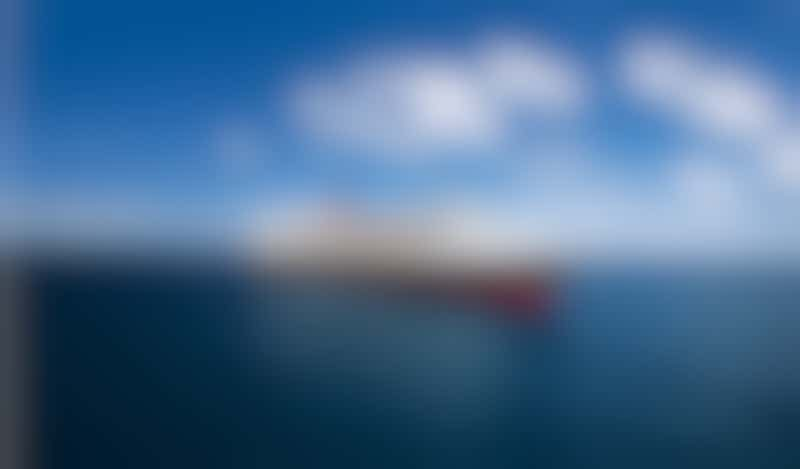 Queen Mary 2 (QM2)
Onboard Policies
Special compacters process garbage; the incinerator on Queen Mary 2 is four decks high. Cunard has pledged to abolish all single-use plastics -- including straws, water bottles and food packaging -- from its ships by 2022.
Conscious Crew
The line apprises all crew of strict environmental policies when they join or return to a ship. This training outlines the way in which waste is separated (and explains why it is sorted) and emphasizes the importance of following and maintaining these strict protocols.
Special Projects/Awards: Cunard only purchases seafood from sustainable sources. The line also strives to reduce air emissions by implementing various fuel efficiency measures, including improved hull coating, low-energy lamps, increased recirculation of heat and more efficient air conditioning. On Queen Elizabeth, twilight sensors switch deck lighting off at dawn (and on again at dusk).
Green Passengers
The daily program, distributed to every passenger's stateroom, explains the ship's disposal and recycling procedures, though Cunard staff further separates waste in the pantries. During some voyages, the environmental officer will appear as a guest on the morning TV show to further discuss and explain what the company does to protect the environment.
---
Disney Cruise Line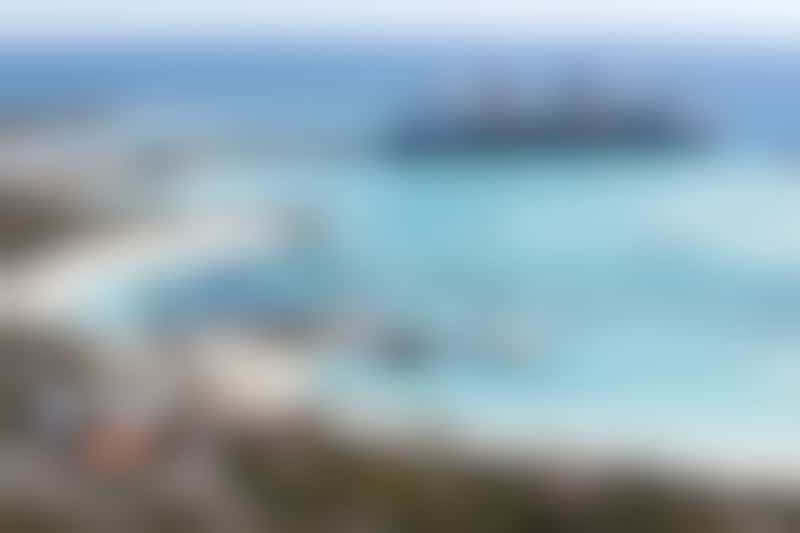 Disney Dream at Castaway Cay (Photo: Disney)
Onboard Policies
More than 1,900 tons of metal, glass, plastic and paper onboard Disney ships have been processed for recycling or reuse since 2014. Additionally, 100 percent of used cooking oil is offloaded and recycled each week, some of which is used to create biodiesel fuel for a fleet of vehicles in the Bahamas.
Additional initiatives focus on energy- and water-saving efforts and fuel efficiency. The line automates air-conditioning systems in several areas of the ships for optimized energy efficiency. Excess heat from power generators is rerouted to power evaporators that help turn seawater into drinkable water. Even the condensation from air-conditioning units is reclaimed and reused to wash the decks, saving more than 30 million gallons of freshwater each year.
On Disney's private Bahamian island, Castaway Cay, solar panels are used to heat water for their crew members residing there. Disney's ships are also equipped to plug into shore power, whenever it's available in port.
By mid-2019, Disney will eliminate single-use plastic straws and plastic stirrers, and over the next few years, the line is moving to refillable in-room amenities onboard, reducing plastics in passenger cabins by 80 percent. The line will also reduce the number of plastic shopping bags, offering passengers the option to purchase reusable bags at a nominal price, and is also working to eliminate polystyrene cups.
Conscious Crew
All four ships have onboard environmental officers who oversee shipboard recycling and waste minimization efforts. The officers also supervise shipboard environmental safety programs for crew.
Special Projects/Awards: Disney was the first passenger cruise line to use an innovative, nontoxic (to the marine environment) hull coating to increase fuel efficiency. The coating on all four Disney Cruise Line ships reduces surface resistance in the water. All ships feature advanced wastewater purification systems. A special marine program brings together local nonprofit organizations, researchers and educators to strengthen coral reef health around Castaway Cay and throughout the Bahamas, via the study of transplanted long-spined sea urchins, which are native to the area.
Green Passengers
Disney encourages cruisers to help conserve water and energy by reusing bath towels, and to recycle with marked bins provided in staterooms and on deck. The line also shows a "Behind the Waves" video series that educates passengers on the line's various environmental practices and on ways in which they can pitch in to help those efforts along during their voyage. Passengers and crew can also support the Disney Wildlife Conservation Fund, which provides support for the study of wildlife, protection of habitats and development of community conservation and education programs in critical global ecosystems. In addition, the fund also provides special grants to connect children with nature. The fund has raised more than $45 million, supporting more than 330 nonprofit organizations in 115 countries worldwide.
---
Holland America Line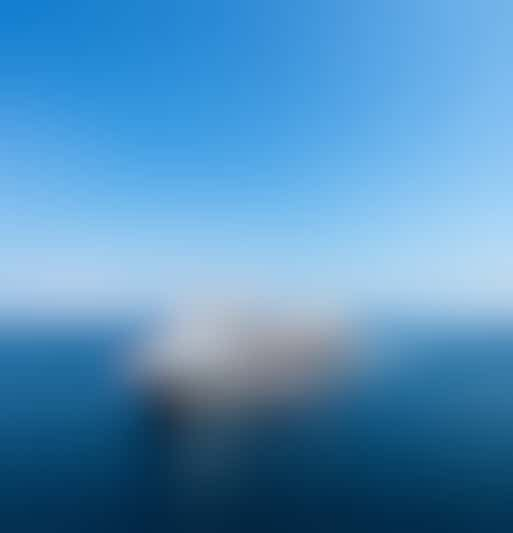 Holland America's Nieuw Statendam (Photo: Holland America)
Onboard Policies
As with other lines, Holland America purifies wastewater onboard, and all ships have recycling, as well as garbage and hazardous material programs. The line donates such items as beds, furniture and unused toiletries to shelters, rather than throwing those items away. Holland America purchases in bulk with minimal packaging and has installed eco-minded appliances, such as coffee creamer dispensers, to eliminate the need for packaged items (in this case, individually sized coffee creamers). It prints all onboard materials with soy-based inks. The line has eliminated straws unless requested and replaced plastic stir sticks with wood ones.
Dry-cleaning machines use nonhazardous detergents formulated with soy, banana and orange extracts. Six ships have been outfitted to use shore power when available in the ports of Seattle, San Diego and Vancouver. Seafood served onboard is sustainably sourced. And in ships' medical centers, Holland America has implemented digital technology to eliminate the chemicals used by traditional X-ray machines.
Conscious Crew
Stationed on every ship, environmental officers provide environmental training to all crew and oversee shipboard compliance with environmental requirements.
Special Projects/Awards: The cruise line has been recognized by media outlets, port administrators and even the U.S. Coast Guard for its environmental practices. Holland America has received the Green Gateway Award from the Port of Seattle in 2015; the Blue Circle Award from Port Metro Vancouver in 2014; and the biennial Rear Admiral William M. Benkert Environmental Protection Award in 2010 and 2012 for its outstanding achievements in marine environmental protection. The cruise line works with government agencies to test new emission-reduction technologies and water filtration systems and also has installed special computer programs that help prevent collisions with whales. The line additionally runs an "Our Marvelous Oceans" program in partnership with the Marine Conservation Institute, which strives to educate passengers and crew about marine conservation, with a special focus on protected marine areas.
Green Passengers
Each ship's environmental officer offers environmental presentations on every cruise. On cruises to Alaska and Antarctica, enrichment speakers also deliver a variety of environmental and ecological presentations.
---
Hurtigruten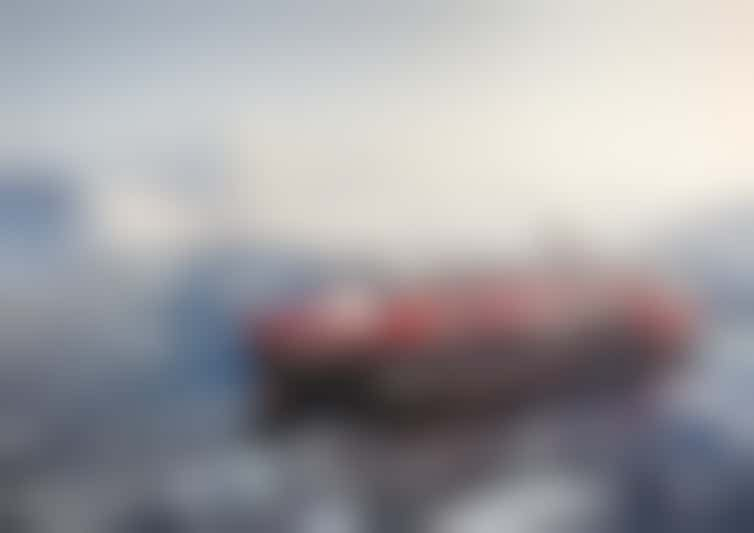 Roald Amundsen (Photo: Hurtigruten)
Onboard Policies
In a bid to become more environmentally friendly, Hurtigruten committed to making new-builds Roald Amundsen and Fridtjof Nansen the first expedition ships to sail with full hybrid capabilities, reducing emissions by as much as 20 percent. Two years later, the line announced it would retrofit up to nine of its ships with hybrid technology and has now banned all unnecessary single-use plastics from straws to drinking cups and plastic bags.
Hurtigruten also works with several organizations that aim to protect fragile environments in remote destinations like Antarctica and Svalbard.
Conscious Crew
Hurtigruten's environmental policy states that its crew identify and implement eco-friendly practices on a daily basis; suppliers and subcontractors are also held to these standards.
Special Projects/Awards: In an interesting move, Hurtigruten replaced the propellers on its vessels with more fuel-efficient ones, which have reduced fuel consumption by 10 percent since their implementation. The line also aids with oil spill surveillance along the coast of Norway, using a special hyper spectral laser.
Green Passengers
The cruise line urges passengers to recycle when possible, to turn off lights and unplug electronics when not in use and to bring litter back to the ship if proper receptacles are not available on land.
---
MSC Cruises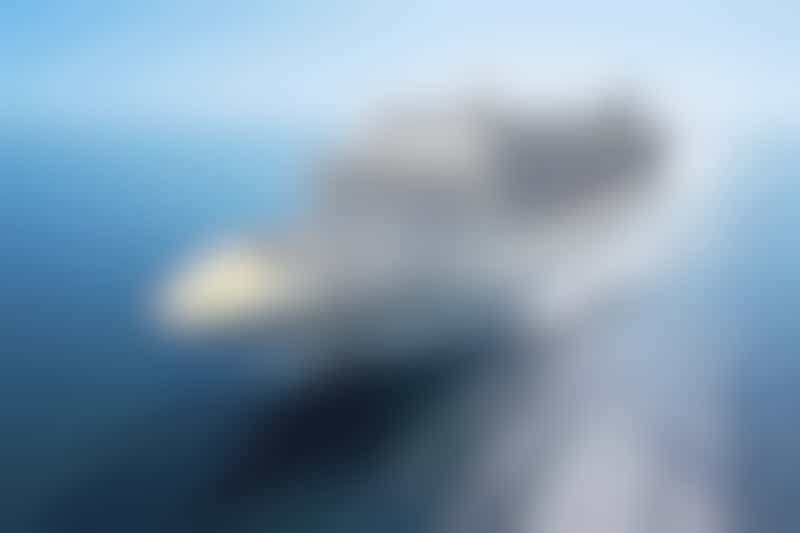 MSC Fantasia
Onboard Policies
MSC Cruises ships are equipped with incinerators, food pulpers, grinders and compactors for garbage processing, as well as advanced wastewater treatment plants. Hazardous or dangerous garbage is collected in suitable containers for disposal ashore. Much shipboard-generated waste, including paper, cardboard, glass, aluminum cans and PET plastic containers, is sorted to facilitate recycling on shore; in some ports, the recycled waste is donated to charities.
MSC Cruises' plastic reduction policy is based on the following actions: replacement, where feasible, of plastic containers with cardboard or glass; purchasing provisions in bulk packaging; exchanging empty containers with full ones with suppliers; and replacing small plastic consumable items with fixed ones. Since 2009, the company has replaced single-serve personal care products in accommodations with sustainable refillable soap and shampoo dispensers.
By the end of December 2018, MSC will phase out all single-use plastic straws onboard the fleet, and by March 2019, virtually all single-use plastics will be removed or replaced, if alternatives are available. The cruise line's Geneva headquarters has already requested that thousands of partners and suppliers remove all plastics from their supply chain, as well.
MSC has implemented a hybrid exhaust gas cleaning systems (EGCS) installation on two of its ships (MSC Fantasia and MSC Preziosa), employing a cutting-edge technology to clean the ship's exhaust gases, hence reducing the amount of pollutants released into the atmosphere. The line plans to retrofit other vessels in their fleet with EGCS in the future, too. Down the road, beginning in 2022, the line also has plans to use liquefied natural gas as fuel on four of their future World Class cruise ships.
Conscious Crew
Each ship has an environmental officer, and MSC also employs a shore-based environmental coordinator who's responsible for overseeing all environmental operations throughout the fleet.
Special Projects/Awards: MSC Splendida and MSC Fantasia received the prestigious Six Golden Pearls award from the international classification society Bureau Veritas, while MSC Divina and MSC Preziosa received Seven Golden Pearls designation. MSC Splendida also received the first Energy Efficient Design designation by Bureau Veritas. MSC Cruises was one of the first lines to support the Venice Blue Flag project, set up to control emissions of all the ships in transit between Bocca di Porto Lido and the Maritime Station of this lagoon capital.
Green Passengers
Each passenger's cruise card doubles as the on/off switch for electricity and air conditioning in his or her stateroom; the system disables certain lights, hair dryers and air conditioning when the cabin is unoccupied.
---
Norwegian Cruise Line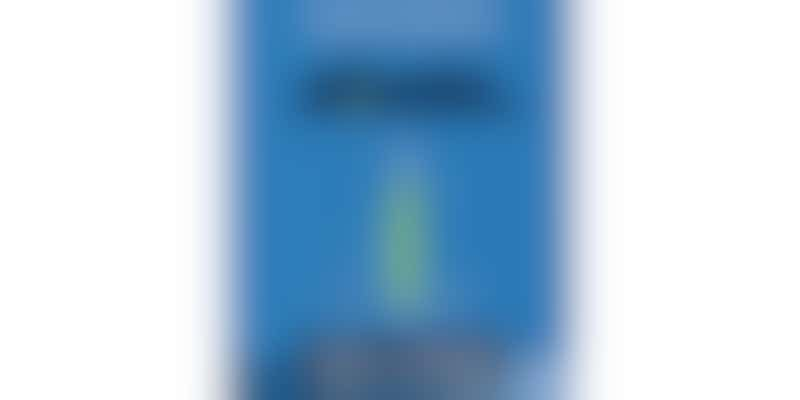 Norwegians Exhaust Gas Cleaning System (Photo: Norwegian)
Onboard Policies
Norwegian employs a Safety, Security, Health and Environmental Protection policy, which guides its actions regarding the proper disposal or reuse of waste materials, reducing its operations' impact on the environment and preventing accidental pollution. The line processes and brings ashore a large percentage of solid waste materials; it incinerates some waste items to reduce the volume and has a recycling rate of more than 30 percent of materials. The only solid waste discharged to sea is food waste, which the cruise line considers safe because it's biodegradable.
Cooking oil is recycled in nearly every U.S. port, either by commercial vendor or, in several ports in Florida, by a farmer who converts it to bio-diesel fuel.
Plastic straws have been banned across Norwegian Cruise Line's fleet and in its privately operated ports: Great Stirrup Cay, Bahamas, and Harvest Caye, Belize.
Every ship is equipped with an advanced wastewater treatment system that adheres to high cleanliness standards. Ships also employ the latest emulsion-breaking oily water separators, which ensure that only clean water is discharged to the sea. Additional programs are in place to reduce fuel consumption and air emissions. With each new ship, Norwegian adds state-of-the-art environmental systems, such as technologies that reduce energy consumption and advanced water treatment systems. As of 2016, five of the line's vessels have been equipped with exhaust gas cleaning systems, which work to reduce sulfur oxide and particulate matter by "scrubbing" the ship's exhaust stream.
Conscious Crew
All crew members receive environmental training throughout their tenure with Norwegian. A shoreside department is devoted to environmental protection, and trained environmental officers sail onboard every Norwegian ship.
Special Projects/Awards: Norwegian is accredited to the international ISO 14001 standard for Environmental Management Systems, which recognizes that Norwegian utilizes a core set of standards to reduce environmental impact and increase operating efficiency. The line has received several environmental awards, including the U.S. Coast Guard's Gold William M. Benkert Marine Environmental Protection Award, the Port of Seattle's Green Gateway Award for excellent environmental stewardship, the Maritime Award of the Americas for waste management and the Venice Port Authority Blue Flag award for using lower sulfur fuels in the port of Venice.
Green Passengers
Onboard, passengers are encouraged to recycle. The Splash Academy teaches young cruisers about clean water and pollution prevention through the Officer Snook program, with activities that include a simulated beach cleanup.
---
P&O Cruises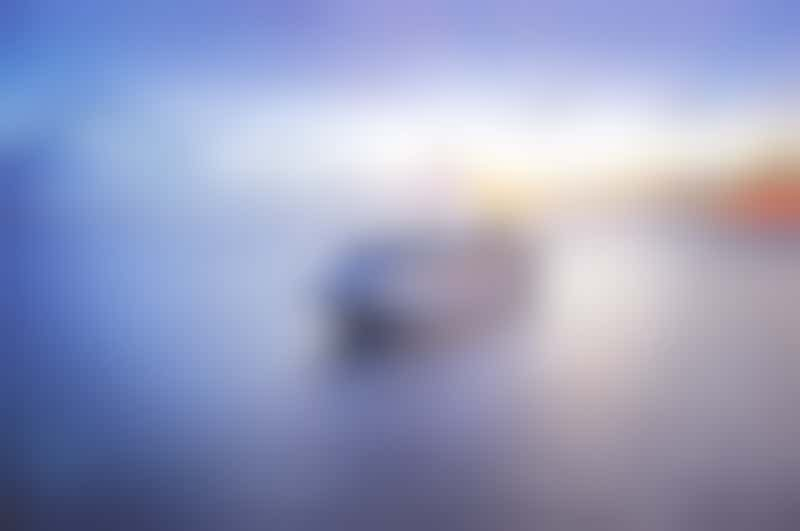 P&O Cruises UK
Onboard Policies
In addition to constructing Iona as a ship powered by liquefied natural gas, P&O Cruises has vowed to eliminate single-use plastics from its entire fleet by 2022 -- the same year its second LNG-powered ship is set to launch. Per larger Carnival Corp. environmental goals, scrubbers have been added to many ships, as well as the ability to hook up to shoreside power in ports that offer it.
Conscious Crew
P&O Cruises trains its onboard staff to properly adhere to the line's environmental standards, putting them through training that focuses on the importance of recycling and sustainable sourcing for everything from food to sea water (which is desalinated right onboard).
Special Projects/Awards: Through the addition of scrubber technology, Carnival Corp.'s cruise brands, including P&O Cruises, have decreased their total emissions by nearly 25 percent since 2005.
Green Passengers
Passengers can do their part by making sure they separate recyclables from general waste in their cabins and by reusing towels instead of having them washed daily.
---
Paul Gauguin Cruises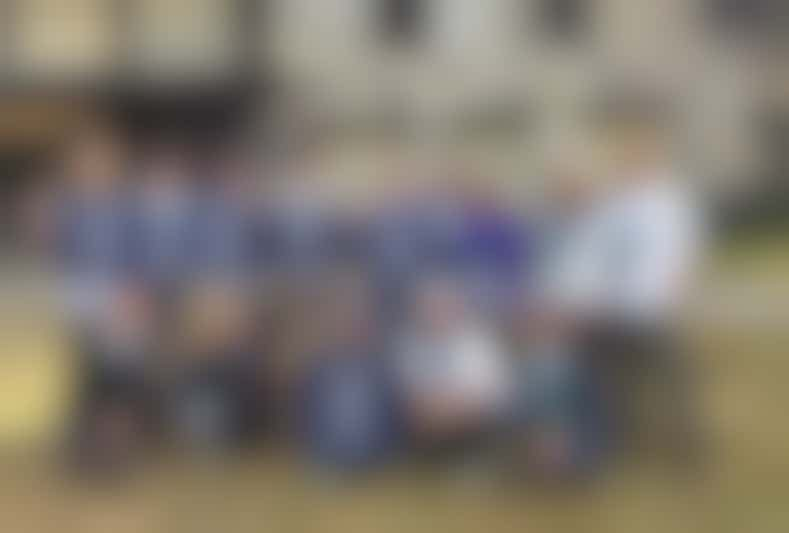 Paul Gauguin Cruises Tourism Cares Group (Photo: Paul Gauguin Cruises)
Onboard Policies
Recyclable waste is segregated onboard for proper disposal on shore. Paul Gauguin Cruises collects and stores all chemical and hazardous waste generated onboard for disposal with licensed contractors ashore. Waste from printer and photocopy cartridges is sent ashore for recycling, as is used cooking oil from the galleys.
To reduce the use of plastic bottles, all accommodations are equipped with refillable dispensers for shampoo, conditioner and shower gel. Plastic straws are used only with beverages served in coconuts or upon passenger request.
The cruise line attempts to reduce fuel consumption through itinerary planning and utilizing fuel that is cleaner-burning with lower sulfur content to minimize environmental impact, while they strive for water conservation through initiatives like water-efficient showerheads.
Conscious Crew
Crew members participate regularly in environmental training and courses.
Special Projects/Awards: In 2017, Paul Gauguin launched a partnership with the Wildlife Conservation Society to bring onboard special interactive educational programming that educates cruisers on conservation and nature discovery via lectures (from conservationists, scientists and oceanographers) and a "Stewards of Nature" hands-on kids' program.
Green Passengers
Signage posted in staterooms supports towel reuse, while passengers are additionally encouraged to conserve energy in staterooms when they're not in use.
---
Princess Cruises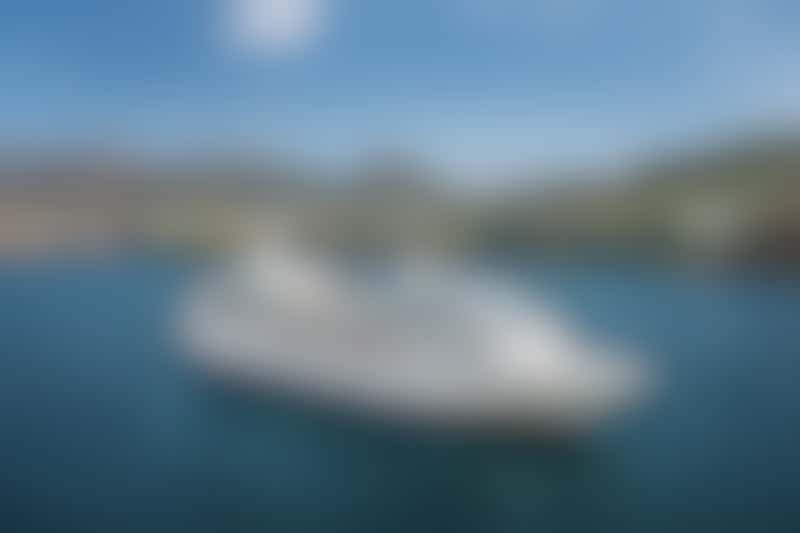 Pacific Princess (Photo: Princess Cruises)
Onboard Policies
Princess has equipped its entire fleet with state-of-the-art waste management equipment, and all solid waste is incinerated, recycled or offloaded for other disposal. To minimize plastics, Princess works with suppliers to replace plastic packaging with biodegradable materials and to eliminate or reduce packaging materials. Princess is currently investing in exhaust gas cleaning systems technology to enable 14 of its ships to run with more fuel efficiency on lower sulfur fuel, by 2020.
Conscious Crew
Princess places environmental officers onboard all of its ships and all crew members attend mandatory environmental training, a program that was recently enhanced with a new video series.
Special Projects/Awards: Back in 2001, Princess pioneered the use of shore power for the cruise industry, in Juneau, Alaska, which was the first city to offer a shoreside power connection for ships. By 2020, 16 Princess ships will be enabled to turn off their diesel engines and "plug in" to the local power supply when they dock in Juneau, Halifax (Nova Scotia), Los Angeles, New York City, San Diego, Seattle and Vancouver.
Green Passengers
Specially marked containers are scattered throughout each ship in the fleet to encourage cruisers to recycle glass, paper and cans. In staterooms, passengers are encouraged to reuse towels and linens, and to turn off taps when not in use.
---
Oceania Cruises/Regent Seven Seas Cruises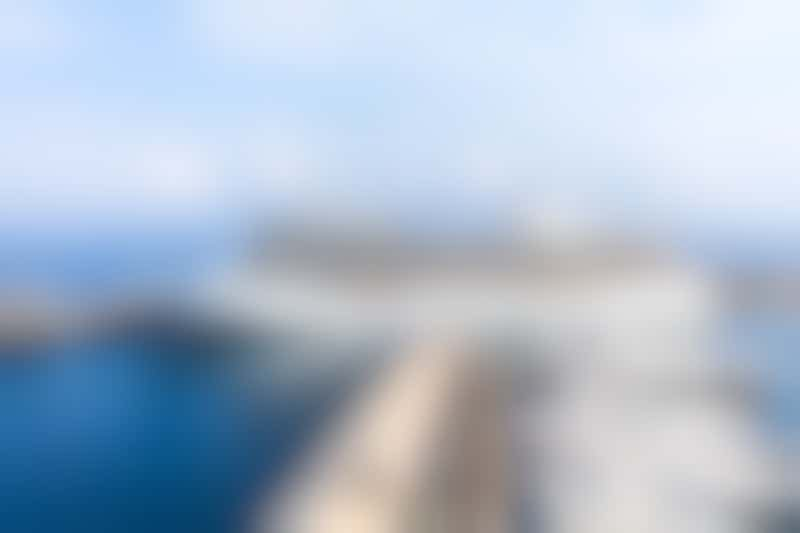 Seven Seas Explorer (Photo: Cruise Critic)
Onboard Policies
Sister lines Oceania and Regent, both operated by Norwegian Cruise Line Holdings Ltd., manage waste, reuse water, recycle and dispose of waste shoreside. Equipment onboard that supports these programs includes grinders for food and product waste; separators for galley products and recycling; crushers for glass, aluminum and cardboard; incinerators for food, cardboard, paper and other waste byproducts; and advanced technologies in wastewater treatment. They also have eliminated all plastic straws from the ships.
Conscious Crew
In addition to having an environmental officer sail onboard each ship and train crew members, the parent company of the cruise lines employs a director of energy conservation.
Special Projects/Awards: The two lines have taken special steps like coating windows with special film to lessen the impact of heat from the sun and help reduce air-conditioning costs, and adding computer software to monitor the vessel's energy efficiency and performance.
Green Passengers
Passengers can participate in onboard lectures, which include such green topics as marine life and the environment.
---
Royal Caribbean International/Celebrity Cruises/Azamara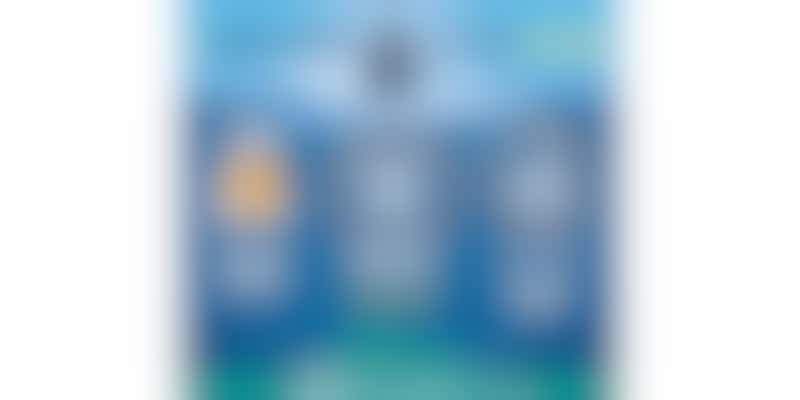 Royal Caribbeans Green Features (Photo: Royal Caribbean)
Onboard Policies
As part of the Royal Caribbean Cruises Ltd. family, Royal Caribbean, Celebrity and Azamara participate in an Above and Beyond Compliance policy, geared toward optimized environmental practices. This includes the Save the Waves program, which, at its core, employs an advanced wastewater purification system that treats wastewater onboard to levels that regularly exceed international standards; the program has since morphed into a greater company-wide sustainability philosophy.
For additional shipboard water needs, the ships utilize a bilge water treatment system, capture condensation from air-conditioning systems and use water-reduction showerheads, reduced-flow dishwashers and low-consumption laundry equipment.
They also reduce, reuse and recycle whenever possible, hand-sorting waste from every onboard trash receptacle for proper disposal; clothing and books are donated. Plastic straws are no longer provided unless requested by passenger, and the lines plan to eventually ban all single-use plastics.
Vessels are outfitted with LED and fluorescent lighting, tinted windows and high-efficiency appliances. Royal Caribbean International's Quantum of the Seas introduced a new stateroom key card system that only activates stateroom lights and AC when passengers are in their rooms. The company's newer ships are built with energy efficiency in mind, and are noted for being some of the lowest emission-producing ships in the industry. (The newest ships emit 20 percent less carbon dioxide than ships that came out just a few years ago.) The hulls of the more modern ships are specifically designed to reduce drag. Older ships have been refitted with technologies to improve propulsion efficiency by up to 10 percent.
Conscious Crew
An environmental officer maintains the overall program on each ship, and report to a shoreside VP of Environmental Stewardship. All crew receive training on their environmental responsibilities.
Special Projects/Awards: Royal Caribbean's Explorer of the Seas is equipped with atmospheric and oceanographic instruments to help scientists conduct ocean and climate research in real time. The onboard lab, dubbed Oceanlab (which is open for tours to cruise passengers), is operated by the University of Miami's Rosenstiel School of Marine and Atmospheric Science (RSMAS). The program has been expanded upon, in some capacity, to Royal Caribbean's Allure of the Seas and Celebrity's Equinox, too.
In 2016, Royal Caribbean Cruises Ltd. announced the commencement of a five-year-long partnership with the World Wildlife Fund to support ocean conversation and research through a series of sustainability targets, funding agreements and programs geared toward raising awareness with passengers. They've also participated in the CDP climate change program since 2010.
The Ocean Fund, established in 1996 by Royal Caribbean Cruises Ltd., has since awarded more than $11 million in grants to a variety of nonprofit marine conservation-minded organizations dedicated to protecting the ecosystems of the world's oceans. The Galapagos Fund, established in 2006 by Celebrity Cruises, supports the conservation and protection of the Galapagos Islands through company and passenger donations.
Green Passengers
Across all brands, cruisers and crew members are encouraged to conserve water. The company recently introduced a line of designated sustainable shore excursions, in partnership with Sustainable Travel International, which highlight outings that emphasize destination stewardship and sustainable tourism.
---
Seabourn Cruise Line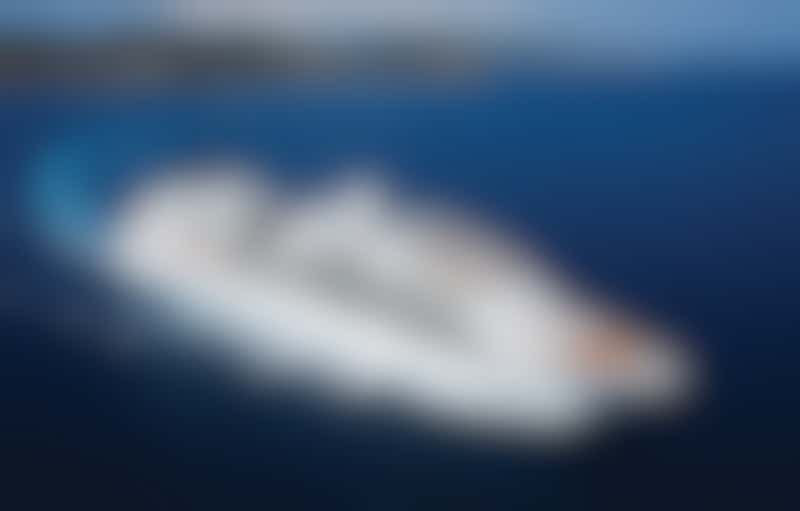 Seabourn Quest (Photo: Seabourn Cruises)
Onboard Policies
Seabourn operates, as do most cruise lines, under an extensive grid of international laws and regulations meant to minimize its ecological footprint. Green policies include using advanced wastewater treatment systems, utilizing environmentally friendly cleaning supplies, recycling and donating items for reuse. Seabourn no longer uses plastic lids on disposable coffee cups or plastic straws, except upon passenger request, and plans to eventually eliminate single-use plastics.
The cruise line has increased fuel efficiency of its fleet year over year by investing in newer and more ecologically efficient ships, which have included features like low-flow toilets, sinks and showers in all passenger cabins.
Conscious Crew
There is an environmental officer onboard every Seabourn vessel, and as a part of maintaining the ISO certification, goals are continually raised and progress monitored and reported.
Special Projects/Awards: Seabourn's ships meet or exceed environmental standards. Seabourn Encore, Odyssey, Sojourn and Quest have advanced wastewater treatment systems, advanced systems for handling food waste that reduce water consumption in the galleys and fan coil chillers that reduce the amount of energy required to cool public spaces and suites.
Green Passengers
The line distributes general information to cruisers about reducing the impact on the environment. Passengers are encouraged to voluntarily reuse bathroom linens and reduce bed linen change. Recycling is encouraged, as is respect for the environment and indigenous cultures during shore excursions.
---
Silversea Cruises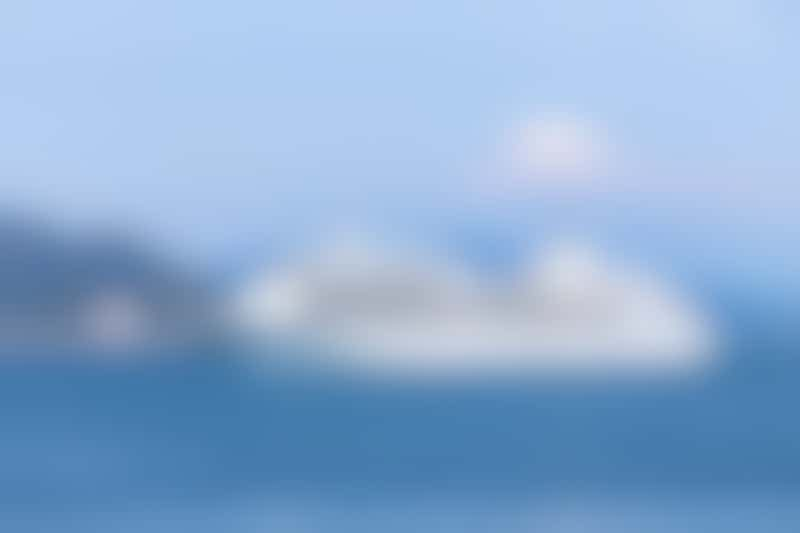 Silver Shadow in Shimizu, Japan (Photo: Silverseas)
Onboard Policies
Silversea Cruises is limiting plastic water bottles. In all suites, passengers are given refillable still and sparkling water containers made of glass. Plastic water bottles are only given out upon request, and passengers have the option of taking refillable metal water bottles ashore as opposed to using throw-away plastic water bottles.
Silver Shadow, Silver Spirit and Silver Whisper are all equipped with navigation systems that evaluate sea conditions and adjust the ships' speed accordingly to achieve greater fuel conservation. Silver Spirit also employs a modern diesel-electric propulsion design that allows it to shut its engine off whenever ship power demands are low, hence further reducing fuel consumption and emissions. LED lights are utilized on ships to reduce energy consumption. The cruise line donates unneeded beds, furniture and linens to charities.
Conscious Crew
Crew members are specially trained and responsible for sorting, processing, storing, recycling and disposing of waste. Cleaning crew use environmentally friendly cleaning products on all ships.
Special Projects/Awards: Silversea's efforts to reduce air emissions earned it the Port Metro Vancouver's Blue Circle award three times (in 2009, 2010 and 2012). The line is also a member of special groups committed to environmentally responsible cruising in particularly eco-sensitive areas where it sails, including the Arctic (Association of Arctic Expedition Cruise Operators) and the Galapagos (International Galapagos Tour Operators Association).
Green Passengers
In their staterooms, cruisers are encouraged to reuse linens and towels and keep veranda doors closed to conserve energy.