Similarities Between Great Stirrup Cay and CocoCay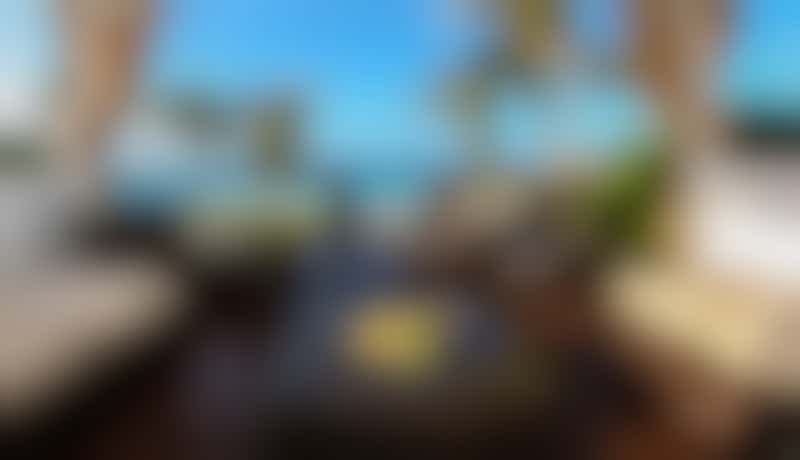 Though owned by different cruise lines, both islands are located in the Bahamas and are exclusively used for cruise ship tourism. In other words, you won't find any shore excursions or activities outside of what is available right on the island for tourists.
Beaches: Both islands offer white-sand beaches and lounging options for passengers seeking either solace or fun. There are three beaches on Great Stirrup Cay: Bertram's Cove, Cabana Beach and Fiesta Beach, with the last being the most secluded. Likewise, there are three beach areas on CocoCay: South Beach, Coco Beach Club (exclusive for-fee space) and Chill Island. There are also several interior pool spaces for lounging on CocoCay.
Cabanas: Lounge chairs and hammocks can be used free of charge on these islands (and umbrellas on CocoCay), while cabanas, bungalows, daybeds, clamshells and umbrellas are available to rent for a fee. Cabana rentals on Great Stirrup Cay start at $445 and cabanas begin at $299 on CocoCay, and advanced reservations are recommended for both.
Dining: On both Great Stirrup Cay and CocoCay, you'll find free dining, including buffets and snack areas. CocoCay's free restaurants are Skipper's Grill, Chill Grill and two Snack Shacks, while on Great Stirrup Cay, your complimentary options are Beach Buffet, Abaco Taco and Jumbey Beach Grill.
Typical buffet options at Jumbey Beach Grill on Great Stirrup Cay include Caribbean jerk chicken, hot dogs and hamburgers, pizza, salad and fruit. CocoCay's buffet features barbecue chicken and ribs, hamburgers, macaroni and cheese and fresh fruit.
Bars: Bars are plentiful on both islands; you're never far from your next drink if you want one. On Great Stirrup Cay, the main bars include Bacardi Bar, Bertram's Bar and Patron Bar, specializing in various frozen beachy concoctions. On CocoCay, you'll find Captain Jack's, the Oasis swim-up bar and a floating bar, among other options; there's even a self-serve beer station.
If you have purchased a beverage package through your cruise line, you may use it for drinks on both islands. Otherwise, drinks are available for purchase.
Snorkeling: Passengers say snorkeling at both ports is worthwhile. Great Stirrup Cay's turquoise water provides a view of the artificial reef with sunken ship pieces and an underwater sculpture garden created by NCL, while on CocoCay you can see a sunken airplane. Snorkeling gear rentals are available on both islands (or you can bring your own).
Tram service: To help passengers get around the island, CocoCay offers a regular tram service every 15 minutes with five stops at the major attractions and beach spaces. Great Stirrup Cay offers a tram from the tender pier to The Lagoon if they booked a villa or spa appointment.
Other: The two islands offer exclusive dining and relaxation spaces -- The Haven on Great Stirrup Cay for suite passengers and Coco Beach Club on CocoCay for passengers with cabana reservations in this area or who pay a daily entry fee. Both islands also offer souvenir shops and water sport rentals.
---