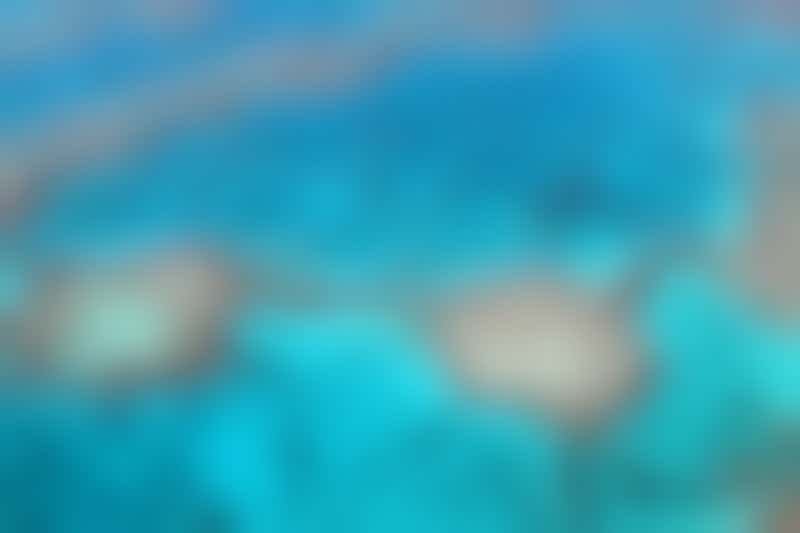 Great Barrier Reef (photo: JC Photo/Shutterstock)
Australia's Great Barrier Reef is, according to scientists, the largest living organism on the planet.
The massive network of coral reefs stretches more than 2,000 kilometres from Bundaberg to Papua New Guinea, making Australia's UNESCO World Heritage-listed Great Barrier Reef (GBR) the largest coral reef anywhere. Easily seen from space, it forms an aura all along the Queensland coastline, giving the Sunshine State something of a magical lustre.
Cruising the GBR is one thing, but experiencing the full grandeur of this incredible life form is something else entirely.
Unfortunately, most of the large-ship itineraries offer little opportunity to explore beneath the waves and see the amazing colour and diversity of the fish and their technicolour environment. The words 'scenic cruising' on your GBR cruise itinerary is a sure sign that you will only be able to gaze down longingly on the azure waters, wondering what lies below.
Even the erudite lecturers travelling aboard your cruise ship can only taunt you with images and videos of wonderful submarine scenes showing massive brain coral, swirling anemones and brightly coloured clownfish.
A typical seven-day GBR cruise itinerary offered by the big-ship brands typically includes port stops at Brisbane, Cairns, Airlie Beach and Port Douglas, as well as 'scenic cruising' as an aside.
Many of the shore tours involve land-based activities, but if you've made the big trip to see the GBR, surely you'll need to make an effort to see below the waves.
At the Whitsundays, a seven-hour $230 excursion will permit you to spend 2.5 hours on a reef pontoon -- a kind of floating observatory with a cafe and activities like glass-bottom boat tours and underwater viewing. A snorkelling kit and lunch are included in the price, but scuba diving is extra, and it can get a bit crowded.
Green Island, near Cairns, offers both reef and rainforest experiences and a chance to snorkel on a part of the reef visited by thousands of snorkellers annually. Expect to pay up to AU$200 per adult to take this 6.5-hour tour, including a buffet lunch and some marine biology interpretation, too.
For those wishing to have a more intimate encounter with the GBR, it may be possible to book a specialised diving tour independently and in line with your experience as a certified scuba diver. This depends on timings and might not always work to your ship's schedule.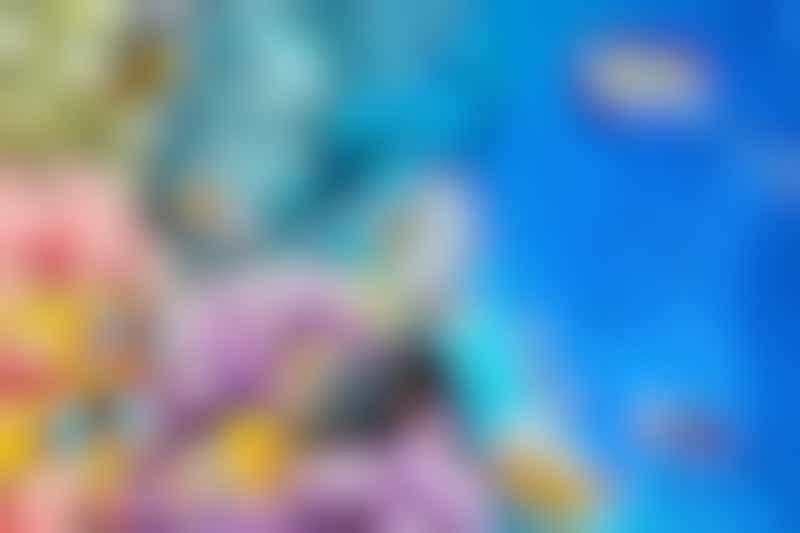 Colorful fish and corals (photo: Brian Kinney/Shutterstock)
Best Time for Great Barrier Reef Cruises
June to November has the mildest weather and good underwater visibility. Summer (December to March) is the worst time, due to the torrential rain and harsh heat of north Queensland's wet season.
Great Barrier Reef Cruise Lines
The locally based Coral Expeditions offers three-, four- and seven-day options on small expedition ships departing from Cairns. Captain Cook Cruises also operates reef trips using the Coral Princess vessels. P&O Cruises Australia, Princess Cruises and Royal Caribbean have departures via Sydney and Brisbane that stop at one or all of the three main ports -- Cairns, Port Douglas and Whitsundays (Airlie Beach). Some international ships on world cruises also stop at these ports or provide scenic cruising through the region.
Great Barrier Reef Cruise Itineraries
Scenic Cruising: If 'scenic cruising' is enough for you, be warned that it is not uncommon for the big international ships to skip stopping at the Great Barrier Reef due to poor weather conditions in summer (December to March), which is the wet season in northern Queensland. This means passengers often miss out on diving, snorkelling and any other shore excursions.
Up-Close Experiences: Itineraries with ports of call that include Cairns, Port Douglas and Airlie Beach will enable daytrips to the reef, where you'll spend approximately 2.5 hours at a snorkel and dive pontoon, depending on weather conditions.
Live-Aboard Expedition-Style Immersion: For those wanting the maximum possible 'bottom time' with full scuba kit, it would be wise to take a well-established 'live-aboard' expedition-style cruise, such as those run by Coral Princess Cruises. This will cost about twice as much as a big ship (around AU$500 vs AU$250 per day, plus the cost of each dive), but the experience does not really compare if immersion is your goal.
Coral Princess Cruises' itineraries travel as far as Lizard Island and Cooktown to the north and Dunk and Pelorus Island to the south.
Apart from visits to the various islands where you can get off and wander around, Coral Princess itineraries include snorkelling, swimming and sometimes a whole day out on the reef for scuba diving.
The thing to remember is that you can't just swim off any of the mainland beaches and be among the fish and coral. The real Great Barrier Reef is a couple of hours by fast boat to one of the ribbon reefs or remote coral cays. By cruising on one of the live-aboards, you're not wasting time being uncomfortable on the lengthy and bouncy transfer.
Non-divers can also have a pleasant experience snorkelling around the reef because much of the best coral is bathed in the sunlight down to about five metres deep.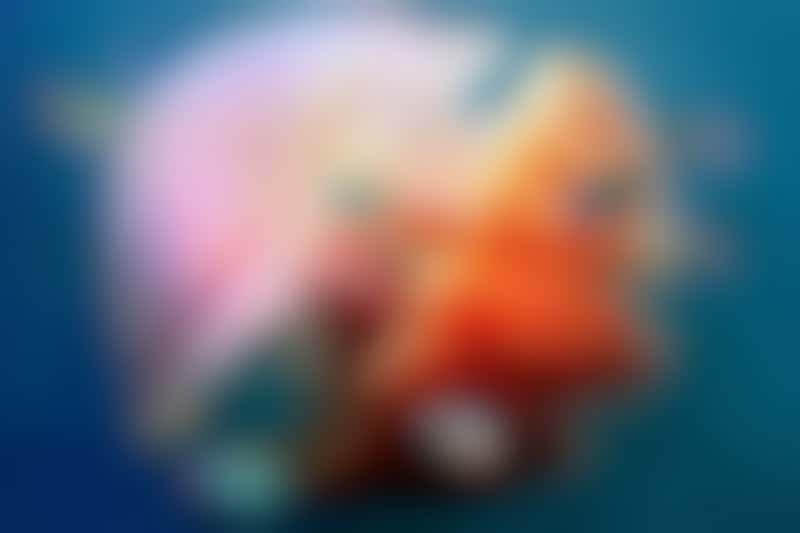 Marine life near the Great Barrier Reef (photo: Vlad61/Shutterstock)
Great Barrier Reef Cruise Port Highlights
Cairns, Australia. This tropical city is popular with travelers of all ages, which lends a lively atmosphere to the waterfront bars and restaurants. While there are several beaches, it's safest to swim at the crocodile-free manmade saltwater lagoon on Cairns Esplanade in the center of town. A highlight is the Skyrail cableway that runs above the nearby rain forest to scenic lookouts and the mountaintop village of Kuranda.
Airlie Beach, Australia. The largest town on the Whitsunday Coast is favored by backpackers for its party vibe, as evidenced by the main street lined with hostels, pubs with outdoor decks, and adventure companies offering bungee jumping and whitewater rafting trips. Airlie is most often used as a base to visit the 74 Whitsundays islands and Whitehaven, often described as Australia's most spectacular beach.
Port Douglas, Australia. More upmarket than Cairns or Airlie Beach, "Port" is perfect for browsing the boutiques and cafes along Macrossan Street, starting at Four Mile Beach and ending at a yacht-filled marina, where freshly caught seafood is sold off the side of a boat. If visiting on a weekend, check out the Sunday Markets, selling only locally made items like art, souvenirs and summery clothing.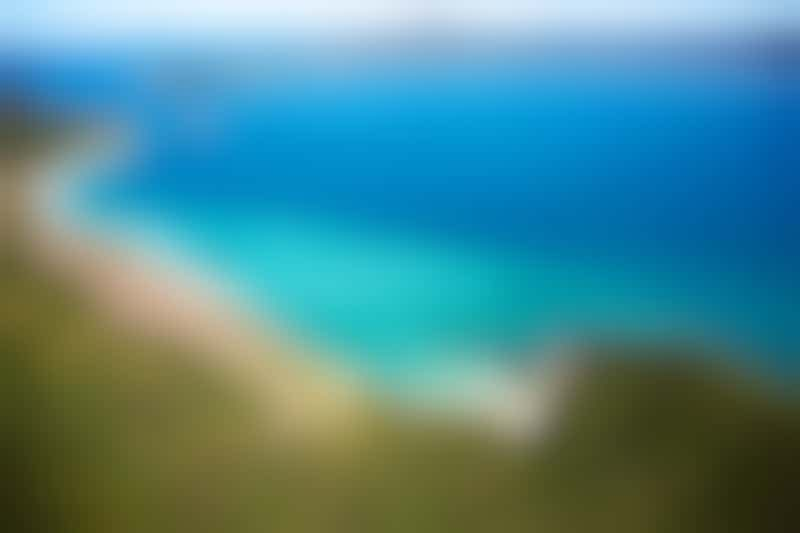 Whitsundays (photo: Tanya Puntti/Shutterstock)
Great Barrier Reef Cruise Tips
Scuba diving is a relatively easy skill to master, but for people who have never done a scuba dive, there are some important things to consider.
If you suffer from claustrophobia, asthma or ear pain when flying, or if you have diabetes or high blood pressure, you would be well advised to stay away from scuba diving, regardless of your fitness level.
Many tropical locations offer a 'resort dive'. This is where you have a shallow dive with an instructor holding your hand and watching your every breath. If your dive master agrees you have met the health requirements, a resort dive is a great experience on its own -- even if you decide to spend the rest of the time snorkelling.
If you have your Open Water Certification, you can dive (within limits) pretty much anywhere around the reef.