How do I get between decks on a cruise ship?
You fly! No, we kid. Most cruise ships have banks of stairs and elevators at three crucial positions: at the front, in the middle of the ship and toward the back. These stairs and elevators may or may not run the entire height of the ship; sometimes you'll find you need to double back a deck to bypass midship galleys. To reach some outdoor areas on the uppermost decks, you may also have to take separate stairs or elevators outside.
Small sailing ships and river cruise ships may have no elevator or a single central elevator between cabin decks and dining decks. They usually have a combination of indoor and outdoor staircases between decks.
How do I know where things are on the ship?
When you check in on most large ships, you'll likely be given a fold-up deck plan, which outlines where things are on the ship. In addition, deck plans can almost always be found on the walls in all elevator and stair banks around the ship, and signs on most decks will direct you to the most popular venues.
Newer ships have electronic "you are here" kiosks or wall-mounted displays that help you find your way around; many mainstream cruise lines also have apps that you can download.
I keep seeing funny nautical terms. What do they mean?
Pretend you are inside the ship, facing the front of the ship. Destinations at the front of the ship are called "fore" or "forward" and at the back of the ship are called "aft." Things in the middle are midship. As you face forward, the left side is "port," with the right side being "starboard" (a good way to remember this: "left" and "port" both have four letters). For example, the ship's theater might be located on Deck 5 forward, while the dining room is Deck 5 aft.
You might want to brush up on other cruise lingo before you sail.
How do I find my cabin?
Now that you know your nautical terms, it will be easier to find your cabin. Pretend you're facing forward again. Even-numbered cabins are usually on the left, or port, side. The odd-numbered cabins are usually on the right or starboard side. The way to remember that is by noticing that the word "starboard" has an odd number of letters, while "port" has an even number, matching the cabins' numbering system.
Having said all of that, there are plenty of exceptions. Some ships break with that tradition; most notably, Royal Caribbean and Disney ships use even numbers for outside cabins and odd numbers for all cabins facing inward. Both lines, however, use tiny clues to help if you know what to look for.
On Disney ships, the door decor is different on opposite sides of the ship, so if you remember that your door has a seahorse but find yourself in a hallway with fish on the doors, swap sides. Newer Royal Caribbean doors usually have a marker designating your position on the ship and the direction you are heading.
To find out which deck you're on, look at the first digit of your cabin number. Let's say you're in cabin 8345. You will likely be on Deck 8, on the right side of the ship.
If you really have difficulty finding your cabin, cruise ship staff will be happy to assist. On the first day of your cruise, crewmembers will be stationed in the lobby and on passenger decks to help direct you to your room. Also, signs are posted at every entrance to a hallway of cabins; they say which cabin numbers are located to the left and right down the hall.
How do I know if I'm walking toward the front or back of the ship?
There are no standard cruise ship layouts, but on many ships, you can determine whether you are walking forward or aft by the room numbers. Numbers usually begin at the front of the ship and increase heading aft. Even on ships that are in reverse order, figure out the direction on the first day by comparing onboard maps and you are set for the cruise, at least when you are on decks with staterooms.
For everything else, you might have to continually look at a deck plan or a map to see where you are, at least during the first few days onboard. Luckily, on most ships these are strategically placed throughout the ship.
Some cruise lines try to make it easy for you: Norwegian Cruise Line has helpfully put fish designs in the carpet, so you can see at a glance which way you're going. Swim with the fish, and you're heading forward; swim against them, you're heading aft. On Princess ships, the "curl" in the carpet faces forward. On Disney Magic and Wonder, a blue arrow in the carpet points forward, while on Dream and Fantasy, north on the map embedded in the carpet will get you oriented toward the front.
Are there parts of the ship I can't access?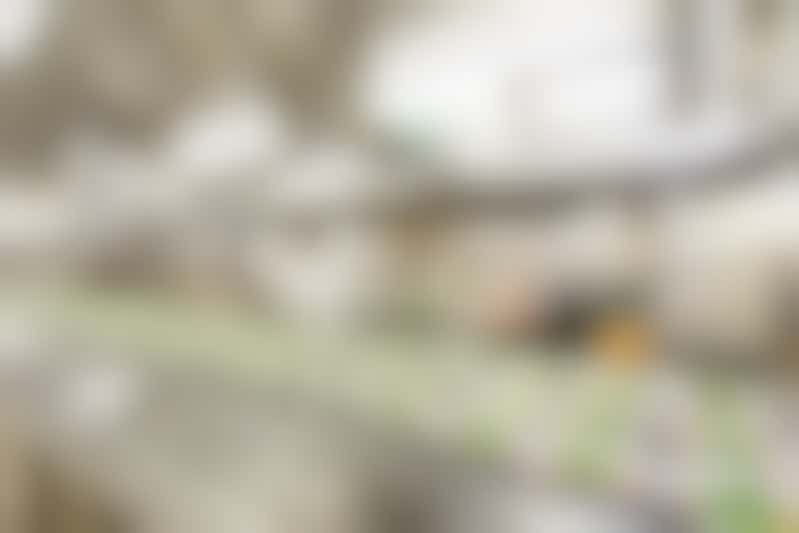 Galley Tour on Celebrity Infinity
Most cruise ships have expansive "behind the scenes" areas that are limited to crewmembers. These include the galley and kitchen, the engine areas and the bridge where the captain works, although some cruise lines do offer tours of these workspaces.
Also, crew quarters, where the thousands of staff live during their contracts, are strictly off limits to passengers. On most cruise ships, crewmembers have their own dining hall, their own recreation area, their own bar and sometimes even their own pool!
How do travelers who are blind or use a wheelchair get around?
All cruise ships sailing in U.S. waters, even those flying a foreign flag, should be ADA-compliant. That being said, ships differ in their ability to accommodate physical disabilities.
Most mainstream cruise ships have Braille signage for cabin numbers, public areas and in the elevators. You can request Braille in-cabin directories and room service menus too.
In addition, most mainstream cruise ships have at least a few accessible cabins for those who use wheelchairs and walkers; have your travel agent look for these when booking. Generally, cruise ship hallways are wide enough for wheelchairs to get through and elevators run to most public areas, including restaurants and shops. (Keep in mind that there might be some areas, such as the topmost sun decks, that are not accessible.) Read the cruise line guidelines regarding acceptable width and weight of mobility aids, such as motorized scooters.
Also keep in mind that some ports are reachable only by tender, meaning passengers must take a small boat to get to shore. You'll want to ask your cruise line which ports use tenders, and if they have plans in place to get wheelchair-bound passengers on and off the ship.
I'm lost. What do I do?
Walk in one direction until you come to a bank of elevators or a stairwell. Look for the deck plan or electronic wayfinder that is almost always located there and get your bearings. Or, go the nearest bar, lounge or public area and ask a crewmember for directions. (Note: while cabin stewards are often visible in the hallways, they generally speak less English than crewmembers who work in the bars and lounges.)
My kid is lost. What do I do?
Go to Guest Services and tell them immediately. They will make an announcement and can also alert staff. Some ships are beginning to utilize RFID wristbands that can be used to geo-locate your child, as well.
A smart family devises ways to find each other if they plan on separating during the day. Common tricks include a message board that you stick on your cabin door, utilizing the ship's house phones (sometimes even leaving each other messages on the in-cabin phone works well), having a set place to meet in case you get separated (your cabin is a good choice) or carrying or renting walkie-talkies. Disney Cruise Line provides two portable "wave phones" in every cabin for on-ship phone calls and text messages.
How can I learn more about getting around the ship?
You might like the following articles:
The What to Expect on a Cruise series, written by Cruise Critic's editorial staff, is a resource guide, where we answer the most common questions about cruise ship life -- including cruise food, cabins, drinks and onboard fun -- as well as money matters before and during your cruise and visiting ports of call on your cruise.