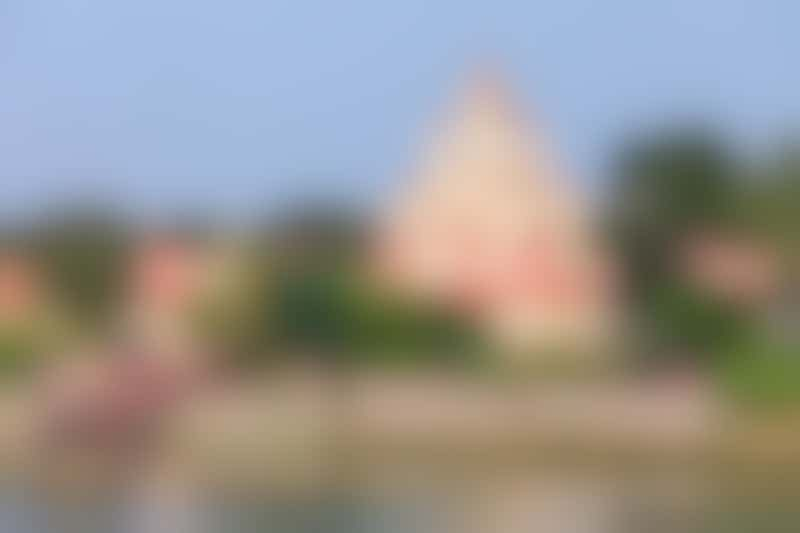 Dakshineswar Kali Temple located in Kolkata, India (Photo: saiko3p/Shutterstock.com)
Spiritual, chaotic, beautiful colors, devastating poverty: a river cruise on India's Ganges will expose you to the country's extremes. It's the type of experience that isn't for everyone, but if you have an open mind, a sense of adventure and are willing to see beyond the surface, a Ganges River cruise should take a place on your traveler bucket list.
First things first: On most offerings from Western river cruise companies, you are technically not on the Ganges. The main section of the river falls prey to low water levels that keep it from being navigable during the best months of the year for visiting India (November through March). Instead, well-known companies like Uniworld, Abercrombie & Kent and Vantage sail round trip from Kolkata on three different Ganges tributaries: the Hooghly, Jalangi and Bhagirathi.
Don't worry about these semantics. Guides will tell you that as part of the Ganges Delta, these rivers are all considered the same Mother Ganges and certainly that's what you'll see when you visit West Bengal's small towns and villages. Almost all itineraries supplied by Western operators include a Golden Triangle land tour -- visiting Delhi, Agra and Jaipur -- with the river cruise portion of the trip to see major monuments like the Taj Mahal and other UNESCO World Heritage Sites.
Instead of grand monuments, the Ganges River cruise focuses on the human side of India. Excursions are run to temples and colonial buildings, but these are really beside the point. The best attraction is the people you'll see and interact with. River cruises in the area are still relatively new and the Westerners who go are a source of extreme interest to the people who live along the river. Don't be surprised if people approach you for a selfie or a child asks for your autograph.
Before you go, think about how you feel about the Third World. Even if you try to mentally prepare, the lack of hygiene along the river can be startling, with people using it for everything, including cleaning clothes, bathing, drinking and bodily functions. Trash is everywhere, as are animals such as free-ranging cows, as well as goats, pigs and dogs eating the trash. All that livestock means you'll be dodging their dung as you walk around.
Happily, the river cruise companies that travel the Ganges tackle this with a strong offense. Shoes are cleaned once you return to the ship, hand sanitizer is offered constantly both onboard and off, and copious amounts of bottled water are included in the fare. Most encounters with "Delhi belly" can be cleared up within 24 hours, if you bring the right medication.
Best Time to Take a Ganges River Cruise
Tours on the Lower Ganges offered by American and British tour operators generally run from October to March. During December and the first two weeks of January, however, fog from pollution can cause issues, including delayed flights; the smog can be so thick at this time that you can't see the Taj Mahal at sunrise. February is one of the best months to go, with temperatures in the high 60s and low 70s. By March, the weather is too humid.
There are a few companies offering year-round options on the Upper Ganges. The summer heat can be oppressive in India; expect soul-crushing humidity.
Ganges River Cruise Itineraries
Lower Ganges Cruise: The standard "Ganges River" cruise runs round trip from Kolkata and takes seven nights. Most of the ports you'll visit are on the small side, and the excursions rarely last more than three hours. On some days, you'll visit two towns. Many tours combine the weeklong trip on the river with a week or longer visiting the Golden Triangle cities of Delhi, Agra and Jaipur. Many tours also add a pre- or post-cruise extension to Varanasi, one of India's holiest cities and it's actually on the Ganges proper.
Upper Ganges Cruises: A handful of companies sail the actual Ganges. Assam Bengal Navigation, has two itineraries with its three small ships. The weeklong "City of Light" itinerary runs from Varanasi and Patna, during periods of high water from August to September; this is a very hot time to visit India, however. The highlight of this itinerary is the city of Varanasi. During other months, the company -- as well as the adventure company G Adventures -- offers sailings between Patna and Farakka on the Bangladesh border. The highlight on this itinerary is Nalanda, a UNESCO World Heritage Site consisting of archaeological ruins of an ancient university dating back to the third century BC. Pandaw is also adding an itinerary that encompasses both the Upper and Lower Ganges river.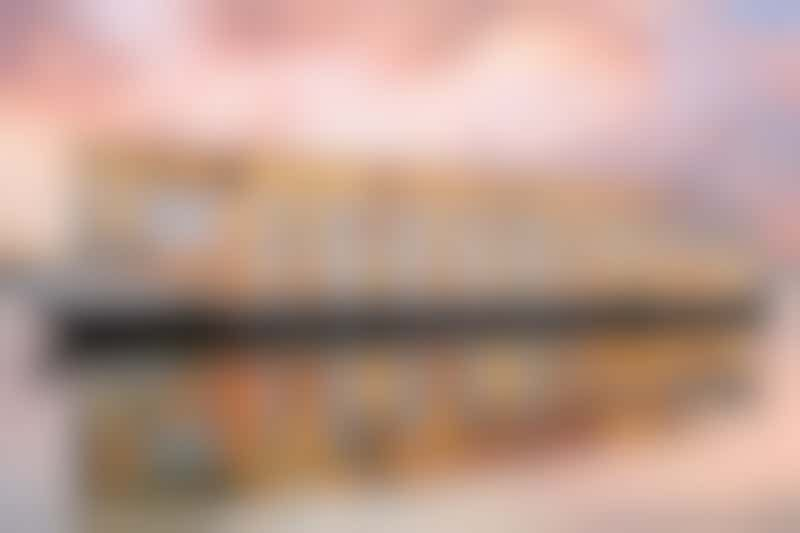 Ganges Voyager II (Photo: Uniworld)
Ganges River Cruise Lines
Uniworld, Pandaw and Avalon are the main river cruise lines that regularly sail the Kolkata portion of the Ganges, although others such as AmaWaterways are eyeing the market.
Uniworld has a full charter on Ganges Voyager II, while Avalon will be chartering sister ship, Ganges Voyager, in 2019 (Vantage had chartered Ganges Voyager I for several years, but is no longer doing so). The difference in the two 56-passenger cruise ships is minimal.
Pandaw has invested in the Ganges, moving one of its river ships, Orient Pandaw, from Vietnam to India and adding another that will do two-week itinearies that do both sections of the river.
An Indio-British company, Assam Bengal Navigation, has been around since 2003 and has three small ships that travel on the actual Ganges, running summer sailings that begin in Varanasi and go to Patna, as well as year-round cruises that sail between Patna and Farakka on the Bangladesh border. Pandaw has also chartered these itineraries from Assam Bengal Navigation in the past.
G Adventures runs sailings on both the Lower Ganges and the portion of the Upper Ganges between Patna and Farakka on its 24-passenger ship, Varuna.
Ganges River Cruise Port Highlights
Kolkata: The center of India's cultural and intellectual life, Kolkata (formerly Calcutta) was the epicenter of the British Empire for centuries. Remnants of the city's colonial past remain, in the architecture of Kolkata's public buildings and the immense Victoria Memorial Hall, which is now a museum and garden. It's been said that no city benefited as much from British rule as Kolkata, as schools and universities flourished; Kolkata still has one of India's highest education rates (and world renown events like the Book Fair). But no city had as much to lose either, and even the area where your riverboat docks is full of slums and heartbreaking poverty. Mother Teresa spent her life ministering to Kolkata's poor and a stop at Mother's House is a must. Some tours also visit an orphanage where one sees that, no matter how impoverished the circumstances, kids are still kids.
Kalna: This stop along a Lower Ganges River itinerary is home to some of Bengal's best terra cotta Hindu temples. Get up close to examine the intricate formations of warrior incarnations of gods slaying demons. Some tours schedule rickshaw and tuk tuk rides through town, as well as a market tour (for photographing, not eating; the fish market is not the place for the weak of stomach).
Matiari: A relatively new village at 100 years old, Matiari was founded by Kolkata craftspeople who specialize in handcrafted brass work. A walk through town allows interaction with villagers who find the Western tourists as exotic as they might seem to us; be prepared to have your photo taken too. While some homes appear relatively modern, many are spackled with cow dung patties that are used for fuel. Bring some rupees for metal souvenirs like brass and copper bangles, statues of Hindu gods such as Ganesh and engraved platters.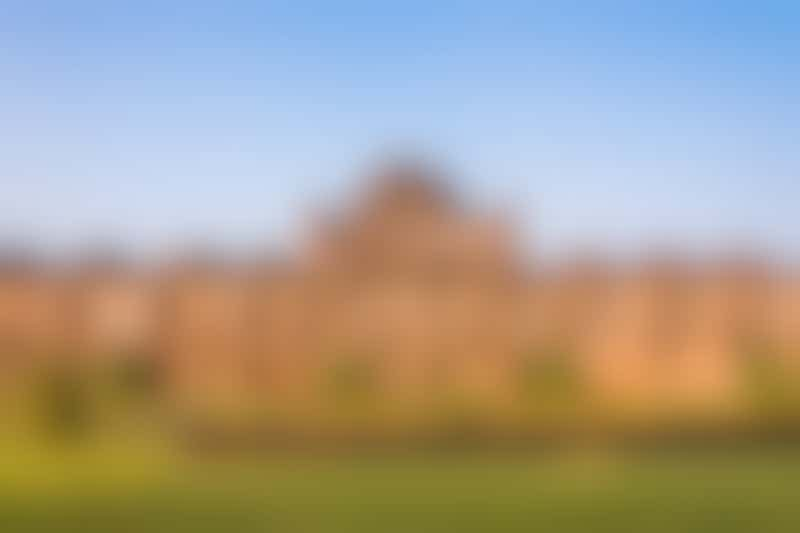 The famous Katra mosque in Murshidabad (Photo: neelsky/Shutterstock.com)
Murshidbad: A horse-drawn cart takes cruise passengers to the Katra Mosque, built by the area's Muslim rulers in 1724. It's the oldest mosque still used for Friday prayer in India and the grounds are scrupulously maintained by the Archaeological Society of India. The town is also home to Hazarduari Palace, a 19th-century royal home that has 1,000 doors -- some of them real, but most of them false. The palace is now a museum filled with artifacts from the area's colonial heyday. As an option, the tour will take you by tuk tuk into the commercial heart of Murshidbad, where you can take pictures and shop for textiles. For all of the history here, Western visitors are still an anomaly; don't be surprised if people ask to take selfies with you.
Mayapur: A pilgrim town on the Lower Ganges, Mayapur is the home of the Krishna Consciousness Movement, known as ISKCON (and to Americans, as the Hare Krishnas). After spending time in small villages, it's a bit of a jolt to see so many Westerners here, from all over the world, taking sacred swims in the Ganges. Funded by auto scion Albert Ford, a massive new temple is under construction at the site. At 340 feet high with a 75-foot dome, the structure will rival the Vatican in size.
Bandel: A Portuguese colonial town, Bandel is mostly known for the Imambara Mosque. The city is also home to a well-known English school and the school kids here flock to the tourists to give the language a go.
Chandenagor: Go downriver on the Hooghly and you'll hit this former French colonial town. The French influence remains in the architecture, as well as the wide promenade and universities. It's more cosmopolitan than most of the towns you'll visit and many of the students -- from primary, secondary and university level -- will be eager to talk with you and take selfies.
Varanasi: The sacred site of the Ganges -- yes, this city is actually ON the Ganges proper - is a popular pre or post trip after a river cruise, and most of the tour companies offer it. Varanasi is considered one of India's holiest cities and one of the oldest civilization centers in the world; many faithful spend their entire lives working toward a pilgrimage here in their later years (or preferably as a final destination -- if devout Hindis die in Varanasi, they will achieve instant enlightenment).
Ganges River Cruise Tips
Bring Socks. These cruises make frequent stops at both Hindu temples and Islamic mosques and in both cases, you'll have to remove your shoes. "Temple socks" are a good way to protect your feet from a hygiene point of view while still remaining respectful.
Bring Closed-Toed Shoes. The heat means that you'll still want sandals for time onboard, but for walking around the small villages -- where you'll share the street with cows, goats, pigs, dogs and their dung -- closed-toe shoes are strongly recommended.
Bring Cash for Tips. There aren't a lot of ATMs in this part of India, so you'll want to either bring money with you and exchange it or stop at machines in Kolkata or at your entrance airport. Most river cruise companies along the Ganges do not include tips in their overall fare. Keep in mind that the India government restricts the amount of money that can be withdrawn or exchanged, so getting the full amount you need takes some planning.
Bring Meds. If you pay attention to nothing else on this list, read this one. Visit a travel doctor before your trip starts to see if you need any vaccinations (Hepatitis A and B, as well as typhoid will likely be recommended) and to get medications. Depending on what time of year you go, your doctor will likely prescribe malaria drugs; there are mosquitoes on the river and while contacting malaria is unlikely, do you want to take that chance? Meds for stomach issues are also crucial. While Cipro has been the gold standard for many years to combat tummy bugs, the pills can cause joint pain. Xifaxan is the current drug of choice (and we can tell you from firsthand experience that it works). For any infections beyond the stomach, azithromycin (known as "z packs"), are nice to have, particularly given India's air pollution. Finally, we go nowhere without Xanax to help with jet lag or to help us sleep if we do get ill.
Bring a Smile. Not everyone along the Ganges speaks English (Hindu and its myriad dialects is the official language), but a smile is universal. Employ it before you take pictures to avoid cultural faux pas.
Bring an Open Mind. If you've come this far, you're a likely candidate for enjoying a Ganges River cruise. Traveling the Third World isn't for the squeamish, but the rewards of exposing yourself to radically different cultures go beyond the photographs you'll take home. India may be difficult to understand and complicated to love, but you'll never forget your time there -- and you might end up planning a trip back.