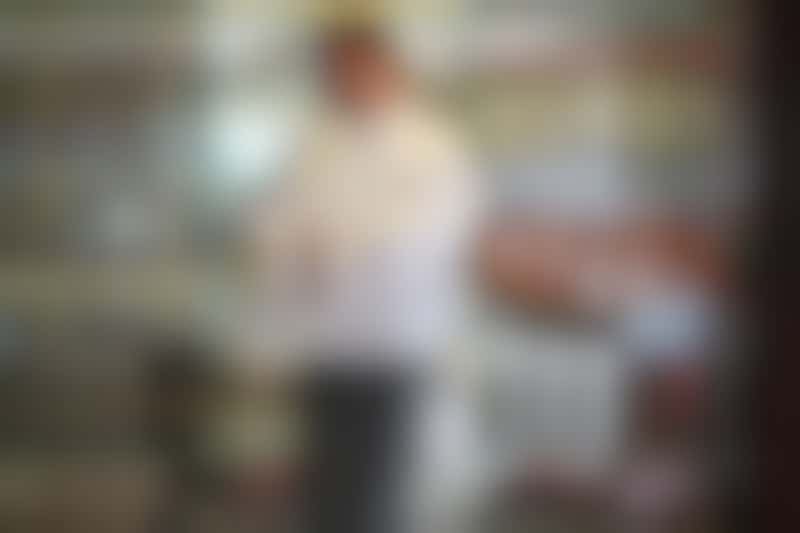 Chef Michael Sabourin (Photo: Windstar Cruises)
Want the inside scoop on what to order in an onboard dining room? When is it a good idea to meet with the cruise ship's chef? And what action should you take if something isn't right?
To find the answers to your burning cruise-dining questions, we went straight to the top and talked with Windstar Corporate Chef Michael Sabourin, who oversees the galleys on Windstar's fleet of six small ships. Prior to that, he was Executive Chef on Royal Caribbean cruise ships Oasis and Allure of the Seas -- two of the world's largest cruise ships. Sabourin trained in his hometown of Montreal, as well as in Paris and at the Culinary Institute of America, and has also cooked for Hollywood celebs and sports teams in kitchens around the world, from Japan to France to the Caribbean.
Here, he gives you the inside scoop on everything you should know to enjoy the tastiest cruise dining experience:
1. Newer ships make for better food.
If you're looking to eat well onboard, Sabourin says, "Pay more attention to the individual ship than to the line. The newer the ship, the better." Why? "Chances are, a new ship will have a stronger galley team because you need to have a stronger team to launch the ship." Launching a ship is a challenging, risky proposition, so cruise lines aren't taking any chances. When staffing a galley from scratch, they're going to choose the best, most experienced people to ensure success, Sabourin explains, adding that "crew members want to be on the newest ships," which means lines will have a bigger pool of eager galley candidates to choose from.
But that's not all. "Newer ships will have the best facilities, too," he says. "For example, a room just for ice cream and one for bananas." Wait, we have to share a cabin with our snoring husband while bananas get a place all to themselves? It turns out that purpose-built, temperature-controlled storage keeps ingredients and products in the best, tastiest condition.
Bottom line, you're likely to eat better on the newest ship, no matter which cruise line you prefer.
2. Veg out early in the cruise.
"Ships take on most -- or all -- food at the beginning of the cruise," Sabourin says. "So you should eat plenty of fruits and vegetables the first few days," when they're freshest and most plentiful. Some smaller ships (including the Windstar fleet) do take on produce from ports along the way when there are good local markets (think European itineraries), but for maximum variety, gobble away when you're first onboard.
3. Got allergies? Talk to the top.
"If you have allergies or special requests," Sabourin advises, "ask to meet with the executive chef rather than going through the dining room staff. Cruise chefs are told to meet with people. They hate finding out that you're allergic on day three of a trip!" Speak with reception to set up an appointment.
4. Not a carnivore? Plan ahead.
Don't just shrug and accept that vegetarian entree of the day when you're handed the menu. "If you're vegetarian or vegan, ask for the next day's menu at dinner the night before," our insider recommends. "If you'd like something different, discuss it with the chef. That gives him time to prepare something off-menu for you." Cruise lines are stepping up their available options, too. For example, Windstar has a collection of 50 different vegan recipes (some even contributed by passengers) that their chefs can whip up with a little notice.
5. Anyone can order off-menu.
"If there's something special you want, ask the chef," Sabourin recommends. "With a little advance notice, the cruise ship galley team can make just about anything" -- particularly on a higher-end cruise.
Want something more unusual? Many galley staff are from India, Indonesia or Malaysia and are typically happy to cook their local dishes on request. In fact, chefs are quite often thrilled that you're interested in their culture.
6. Be a fearless eater.
"Don't be afraid to try something" on a cruise, Sabourin advises. It's the perfect time to experiment with a dish, ingredient or cuisine you've never tasted before. Why's that? "If you don't like it, you can always get something else," he explains. "There's no extra charge!" And if you really like it, you can ask for seconds. (Hello, extra helping of chocolate bread pudding!)
7. Report problems right away.
"If you have an issue with the food, don't wait -- go to reception and ask to see the chef," Sabourin says. "Chefs on cruise ships want you to have a good experience. If people say they don't like something, we won't be offended. Chefs prefer meeting you, and they'll take care of you." Likewise, if something isn't right when it's delivered to your table, don't be shy; politely explain to your waiter that there's a problem. Even the best cruise galleys can have a misfire during peak times, so alert them and let them make it right.
8. Don't wait until you're home to complain.
"Don't complain once you're gone," Sabourin cautions. "My biggest pet peeve is when I read the comment cards [at the end of a cruise] and there's no record of a complaint in the reception log. Say something!" When you speak up (ask at reception to meet with the executive chef), cruise lines have a chance to fix the situation, so you can enjoy your food instead of plotting the poison pen letter you'll write on disembarkation day.
9. Get the fish story.
Ask questions about fish and seafood dishes, Sabourin recommends. Generally, all things finned and flippered onboard cruise ships are frozen. But where and how?  "On Windstar, the fish is flash-frozen where it's fished," he says. "It's expensive, but it tastes better." Indeed, many culinary experts say fish that's flash-frozen on fishing vessels immediately after it's caught is superior to fresh fish that has spent time in transit -- and certainly better than fish that is frozen back on land, long after it was caught.
Sustainability is becoming a big issue, too. "European suppliers provide sustainable seafood sources," Sabourin says, so if saving the planet is important to you (and that's all of us, right?) ask where the fish or seafood was sourced. There are plenty of horror stories out there about Asian shrimp farms that are not only harming the environment but are also squalid and unsanitary. So be informed before you order that entree.
As is the case with fresh produce, smaller cruise ships are sometimes able to take on fresh fish. If you like that idea, choose a European itinerary. "When our ships sail in Europe, we have access to a lot more local fish directly from the fisherman," Sabourin explains, while "in the Caribbean, there is a limited amount of fish and seafood species.
10. Don't expect fish cooked rare.
The only rare fish you're likely to see on a cruise is while you're snorkeling. "The CDC [U.S. Center for Disease Control] says fish should be cooked to 145 degrees Fahrenheit for safe consumption," Sabourin explains. "Depending on the type and thickness of the fish, that temperature could render a fish dry." Cruise ship chefs have a responsibility to ensure that passengers are safe and might not be able to serve a fish rare, even if people ask for it. Cooking techniques like braising, steaming and en papillote (baking a fish wrapped in parchment paper) tend to keep fish moister and more tender. If you're a fan of lightly cooked fish, stick to those preparations rather than something grilled -- especially if it's a thicker steak-type cut.
11. What's your beef?
"You can always count on beef," Sabourin says, explaining that it's the most reliable cruise ship menu item. But the variety or grade of beef can make a difference in flavor, juiciness and tenderness. "Find out," he advises, either by perusing the menu or asking. Fat marbling is a major factor in determining how the USDA (United States Department of Agriculture) grades beef. "Select" beef has slight marbling; "Choice" means moderate marbling; and "Prime" has abundant marbling, which makes it the most flavorful, juicy and tender grade.
But that's not all! "Windstar uses certified Black Angus beef," Sabourin says. "It's raised with very specific standards. The DNA of the animal must be verified to be called certified Black Angus." He has had the opportunity to meet a certified Black Angus rancher, and says they take great care in how the animal is raised. "Black Angus is a cut above USDA Prime, Choice and Select. It's abundantly flavorful, incredibly tender and naturally juicy."
If your cruise line is serving one of the top types of beef, you might want to double-down on those steakhouse reservations or order that beef Wellington early in the cruise. If you hold off, you might be kicking yourself once you try it later in the voyage!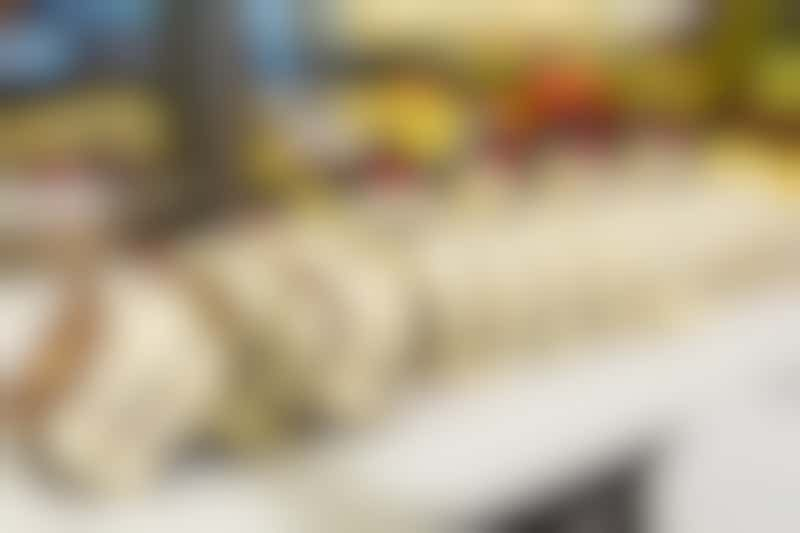 Dessert from Veranda on Windstar's Star Pride (Photo: Cruise Critic)
12. Take your time at dinner.
"Slow down, don't be in a hurry," Sabourin advises. "On the big ships there are two seatings, but take your time." So right. You're on vacation, so enjoy a leisurely meal; don't feel rushed just because you know there's a later seating. Try a second appetizer or entree, and don't be stingy with your tablemate. "Share the food," Sabourin reminds, "because there's no extra cost to try the next item." Order away! Can't decide between steak or lobster? Easy -- get them both!
13. Shop with the chef.
"If you want to try something new," Sabourin suggests, "find out if the chef is going shopping and ask to go along." Windstar offers free market visits in port with their cruise chefs; other lines do the same or build a shore excursion around a market visit. Europe is the best for market visits; top market ports include Bordeaux, Cannes, Sanary-sur-Mer, Malaga and Istanbul and plenty of good markets can be found throughout Greece, Monaco, Italy and Barcelona. "It's tough to get fresh items in Caribbean ports," Sabourin cautions, "because everything gets shipped in containers. And in Asia, you have to be very careful about verifying products." So on those itineraries, market trips are less likely.
14. It's not your father's cruise cuisine.
"Passengers are getting more sophisticated," Sabourin notes, "not everyone, but some." That's impacted cruise menus. "Passengers today are interested in a different spectrum of flavors, for example, biryani [an Indian rice dish], buffalo or lamb lollipops," he says. "We're trying new things and trying to get the passengers' reactions." That's good news for most cruisers -- so be sure to follow Tip #6, above, and order something new on your next voyage. Traditionalists don't necessarily lose out, though. Sabourin adds, "We still have to serve beef Wellington or everyone will cry!"