Norwegian Cruise Line is one-upping the old-school arcade with a playground onboard two of it's ships that has you flying, racing and shooting, all while immersed in virtual reality.
What It Is
When it comes to Galaxy Pavilion, Norwegian has created a VR playground with several "rides" that require cruisers to put on goggles. With the goggles on, riders can feel like they're actually hang gliding, racing in a Formula One car or walking the "plank" above a busy street to save a kitten, among several other adventures on offer.
Other virtual-reality ride options include a Jeep ride through scenery similar to Jurassic Park, which starts off easy enough but ends with a mad dash away from vicious dinosaurs; a drone race; a car ride that loops and somersaults across a rider-drawn roller coaster track high in the sky; and fighting off aliens in a warehouse that's been invaded.
Two other interactive attractions in the Norwegian Joy and Norwegian Encore Galaxy Pavilions aren't virtual but are just as fun.
The 7D Cinema (special effects, moving chairs and interactive shooting), is a 3D shoot-em-up mini-movie theater where you get buckled into chairs that shake and rattle while you shoot a laser gun at zombies on the screen. Participants compete against each other to see who shoots the most zombies during each screening.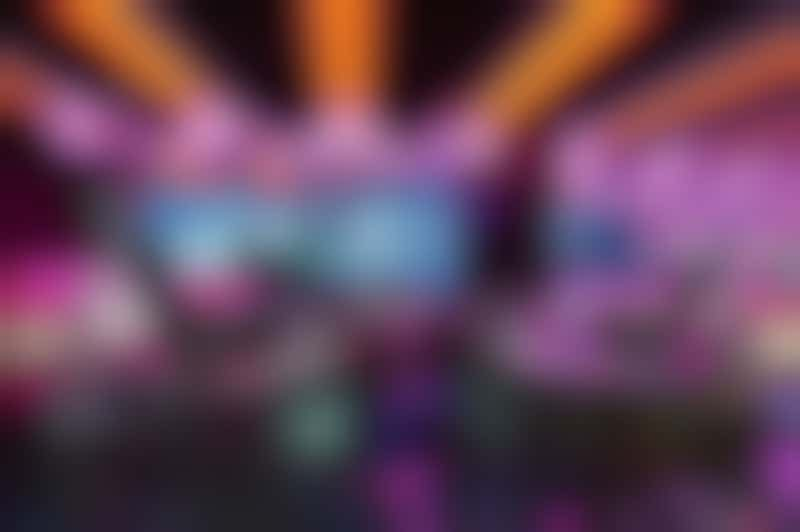 The NASCAR-style car race (not to be confused with the Formula One racecar simulator) pits up to six people against each other at the same time. Each is strapped into a chair that sits on a moving platform that goes back and forth and side to side, or shakes the seat (for instance if you drive off the main race course and onto grass).
A more traditional arcade is located off to the side of Galaxy Pavilion, but it's not included with a Galaxy Pavilion pass. Games there include things like free-throw basketball, skeeball, air hockey and a variety of shooting video games.
Cruisers prone to motion sickness might have trouble with some of the attractions in Galaxy Pavilion. Remember, you can always close your eyes if you need to, which will take away most of the actual feeling of movement.
Price
Ninety minutes of unlimited play costs $29, or you can purchase a $199 unlimited pass that lasts the entire cruise. The F1 Simulator costs an additional $10 each time you want to use it.
The arcade-style machines off to the back and side of Galaxy Pavilion are not included in the entry cost.
Ships
Norwegian Joy

Norwegian Encore