Ahh, the Caribbean: sun, sand, fruity drinks ... and foie gras. (Wait, what?) Although the region doesn't necessarily evoke thoughts of berets and the Eiffel Tower, there are a few Caribbean locales -- known as the French West Indies -- that do a marvelous job of combining the elegance and poise of France with everything you love about the Caribbean.
Imagine downing a glass of your favorite French wine on a black-sand beach with a giant volcano towering above, shopping for Caribbean rum and high-end French fashion in the same store, or spending a day flyboarding or visiting a rain forest, knowing that a delicious dinner of duck confit or coq au vin awaits you.
The four French Caribbean islands -- Martinique, St. Barts, Guadeloupe and St. Martin -- offer an experience that blends laid-back relaxation with a sophisticated vibe, complemented by amazing food that showcases the best of Creole and French cuisine. But a trip to these islands does require adjustment to certain quirks a la Francoise.
Read on for a list of things to know about these unique islands.
What We Love
Attitude/Pace: Like many places in the Caribbean, the French Caribbean gives off a welcoming ambience, rather than the snooty one for which France is infamous (even if not deservedly so). As is the case with locals in other Caribbean locations, the folks who reside in Martinique, St. Barts, Guadeloupe and St. Martin like to take life slowly, so don't rush. Just enjoy.
Boundaries: One thing that tests our patience in many Caribbean cruise destinations is the pressure to buy, buy, buy. To put it delicately, the financial situation of the people in the French West Indies is more stable than that of the residents in many other Caribbean ports. That means you won't be met with the same onslaught of solicitations for hair braiding, massages and other services or souvenirs.
Food/Drink: Whether you're craving seafood dishes with a spicy Creole flair or the finest French wine and cheese, you can easily find it, all in one place, on these islands. Many chefs will incorporate elements of both cuisines into their meal offerings, which generally makes for a dining experience that's eclectic and one-of-a-kind. Be sure to try boudin noir (blood sausage), accra (cod fritters) and colombo (curried meat).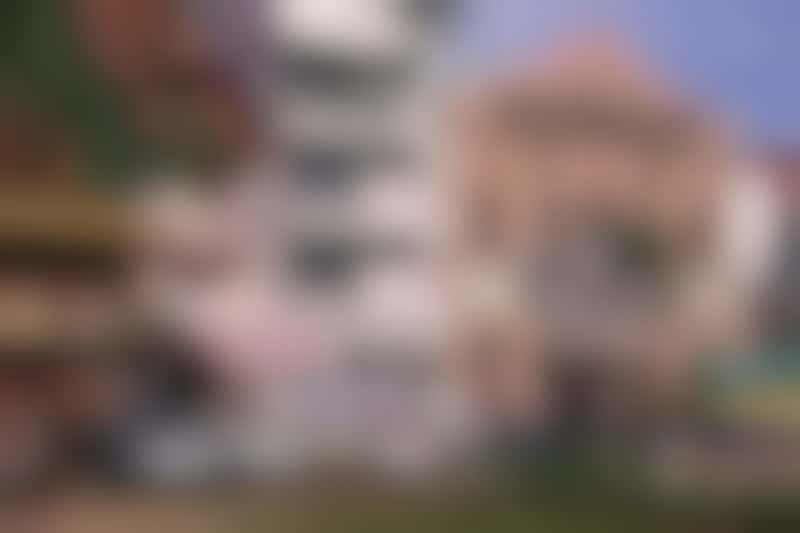 Downtown Guadeloupe
What We're Still Getting Used To
Language: Only a handful of people in the most tourist-friendly areas speak English, and the majority of signage is in French, which can make it difficult for vacationers to navigate these islands. Take an English-to-French dictionary, and bone up on common phrases before visiting.
Currency: The monetary unit used in the French West Indies is the euro. Treat your time there more like a trip to Europe than a visit to the Caribbean, in terms of currency. U.S. dollars aren't accepted, and only certain places take U.S. credit cards. (Ask before buying.) It can be difficult to find exchange bureaus, too, so be sure to change your money beforehand, if possible (an exception here is St. Martin, where U.S. dollars are often accepted at a 1:1 conversion rate).
Topless Beaches: This one speaks for itself. The European culture prevails on many beaches, and nude sunbathing is common. If you're planning a beach day with your kids, prepare for questions from the little ones and snickers from the older ones.
Smoking: Once again, as is common in Europe, smoking is allowed just about everywhere on these islands. (Unfortunately, that includes restaurants.)