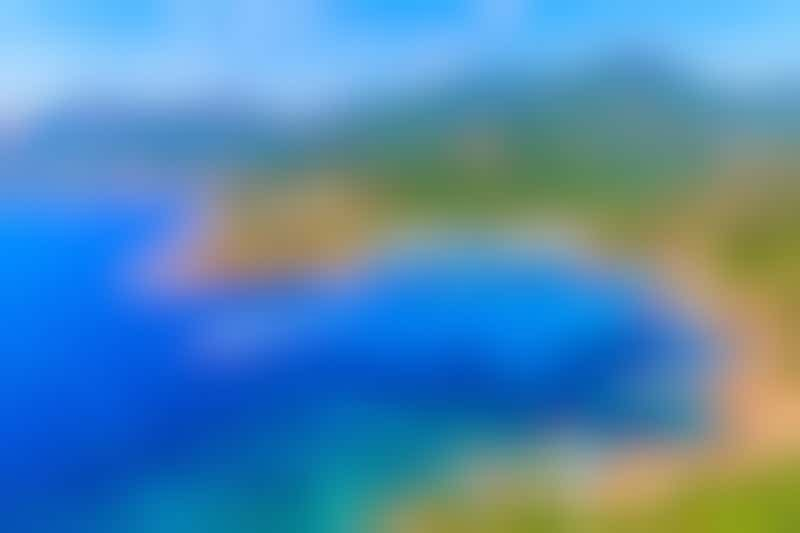 Corsica Island, France (Photo: Pawel Kazmierczak/ Shutterstock)
In the final chapter of our series revealing the secrets of the Mediterranean's islands, we discover that there's much more to holidays in Corsica than Napoleon Bonaparte
Set between France and Italy, Corsica is the only French Mediterranean island. Despite being held by the Genovese between 1284 and 1755 -- and having Sardinia as its closest neighbor -- it has been either an independent republic or French for more than 250 years. As a result, the island has a rich mix of both Italian and French cultures to explore.
But not all of the island's history is so modern. There's evidence of human inhabitation dating back to the Mesolithic period -- between 10,000 and 5,000 BC. You can visit the excavations in Filitosa by car to see prehistoric monoliths, statues and artifacts and get an idea of what life was like.
The landscape is fascinating too, with a mountainous backbone running down the middle, fabulous beaches at the edges and huge nature reserves inland. If you're keen on hiking and bird watching then Corsica is the island for you.
Oh, and the food and wine are pretty incredible. The island is renowned for its charcuterie and cheese made from local dairy, so don't start your diet just yet.
Best Time for French Island Cruises
August tends to be Corsica's warmest month, with average highs of 84 degrees Fahrenheit, although July has the lowest average rainfall.
Rather like Britain, both spring and autumn can bring rain storms. Be prepared for wet weather if you're heading there out of season.
French Island Cruises
Several cruise lines visit the Corsican port of Ajaccio in the southwest of the island, including Oceania, Holland America Line, MSC, Costa, P&O and Seabourn.
If you're looking for a smaller, more intimate voyage, Ponant offers yacht cruises aboard Le Ponant that carries just 64 passengers. The masted vessel sails around the island, giving you the chance to discover Corsica in more detail, rather than heading off around the Med after a brief pit stop in port.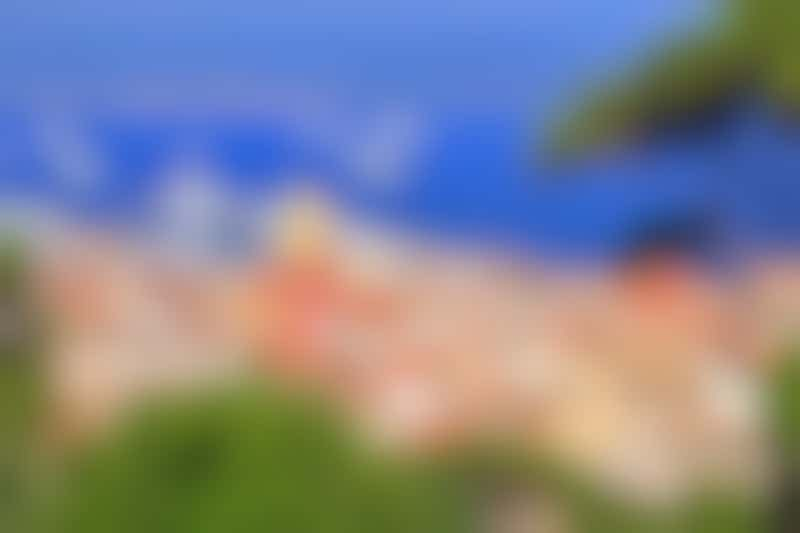 Port of Saint-Tropez (Photo: Inu/ Shutterstock)
French island Cruise Itineraries
Western Mediterranean: Located off the shores of France -- just across the sea from Marseille -- it's only natural that Corsica features in several western Mediterranean itineraries. Most incorporate visits to French ports, such as Monaco and Saint-Tropez, as well as Italian ports, like Rome and Genoa and the nearby islands of Sardinia and Sicily. Heading further afield, some itineraries allow you to discover the delights of Spain, Malta and Portugal too.
Eastern Mediterranean: Just because Corsica's in the west, it doesn't mean the island isn't included in eastern itineraries. Several cruise lines explore Greek islands, Croatia and Turkey all on the same holiday.
World and Grand Cruises: You're not just limited to Mediterranean cruise itineraries if you want to see Corsica. Some world cruises and grand voyages also include a stop on the island. Oceania's 24-night cruise starts in Miami and heads back to tour the Med, visiting Corsica on its way.
French Island Port Highlights
When you disembark in Corsica, you'll be in the heart of the city of Ajaccio, with several key landmarks just a few minutes' walk away.
The Citadelle Ajaccio, for instance, takes six minutes to get to on foot. Dating from 1492, it's an imposing fortification. And although you can't get inside to take a look around (it's still used by the military), it can be admired in passing, as you head to the stretch of white sand that lies just outside its perimeter.
While you're in the area, visit Maison Bonaparte. The former family home is now a museum where you can see household items and artworks. Most of the exhibits are displayed in French and German, but English audio guides and tours are on hand to help you make the most of it.
When you're feeling footsore, do as the locals do and pause for a coffee in the Place de Gaulle. There you'll find excellent cafe culture and plenty of people watching. Pull up a chair at an outdoor cafe and admire the view.
If you have more time on shore and fancy going beyond the city, the island's nature reserves offer an escape from the hustle and bustle. The Parc Naturel Regional de Corse covers nearly 40 percent of the island and includes mountains and bays -- in fact some parts are only accessible by boat. While you're there, you might catch a glimpse of mouflon wild sheep, Corsican red deer and even fire salamander.
As you might expect, there are plenty of water sports to try here too, including paddleboarding and kayaking both at the beach and inland. The Lac de Tolla, about an hour's drive from Ajaccio, is a particular favorite, offering kayaks and pedalos in the shadow of the mountains.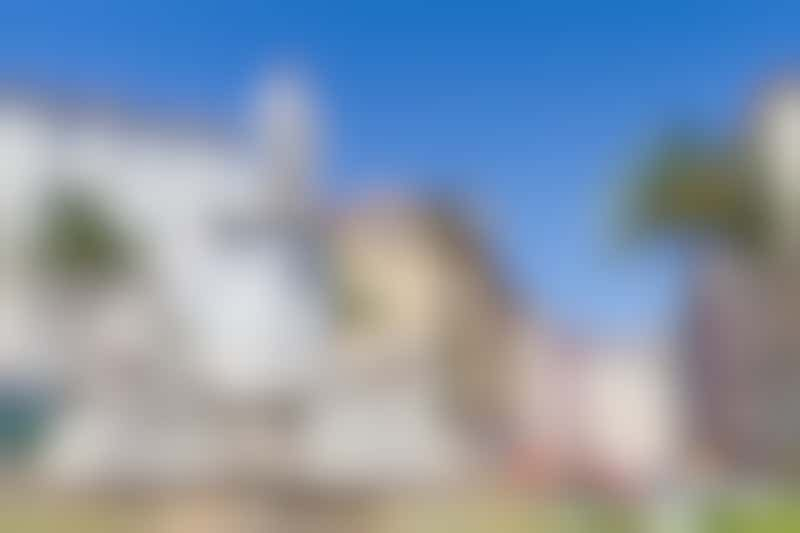 Statue of Napoleon Bonaparte (Photo: Eugene Sergeev/ Shutterstock)
French Islands Cruise Tips
Be prepared for Napoleon worship. As mentioned, Corsica's most notable son was Napoleon Bonaparte who, in spite of being born when the island was an Italian stronghold, identified with being French and went on to conquer huge swathes of Europe. As such, there are memorials and dedications to him across the island, from statues to street names.
Be prepared for chestnuts. Located between France and Italy, it can be said that Corsica's food and drink scene has the best of both nations. It is particularly noted for its chestnuts, which are fed to pigs to enhance the flavor of their meat. It's also used to make flour, burned to smoke meats and even used in beer production. The Corsicans love chestnuts so much there are festivals in November and December to celebrate them.
Be prepared for microclimates. For an island that measures around 100 miles from top to tail, Corsica has three distinct microclimates. While it tends to be mild overall, the valleys typically have dry Mediterranean weather, while the lower mountains are slightly cooler and wetter, and the higher ground tends to be colder and alpine. Be sure to take layers if you're planning to explore the wider island.