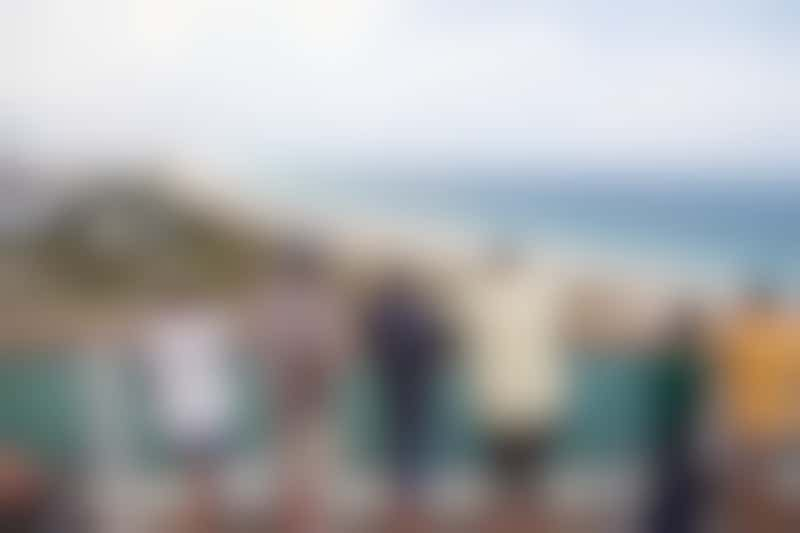 Norwegian Getaway in Miami (Photo: Cruise Critic)
PortMiami, or the Port of Miami, and Port Everglades in Fort Lauderdale, are not just two popular cruise ports in the Sunshine State. Miami, followed by Port Everglades, are the largest and busiest cruise ports in the nation, home to dozens of ships representing all of the major cruise lines. In addition to their variety of cruise options, the ports cater to both local Florida residents who can drive to their cruise and out-of-towners who fly into the region's two airports.
Does it matter which homeport you choose for your next cruise -- after all they're just 30 miles apart? Will you find more cruise options from one or a better user experience at the other? Here are a few things to consider before choosing a cruise out of Miami or Fort Lauderdale.
Cruise Lines
Miami and Fort Lauderdale are the two busiest cruise ports in the United States and, combined, cater to all the major cruise lines. Some lines, like Carnival, overlap at both, but others only depart from one of the ports.
Choose Miami if you're looking for the most cruise variety.
Hailed as the "cruise capital of the world," PortMiami is the global headquarters for 42 ships and five leading cruise lines -- Carnival Cruise Line, Norwegian Cruise Line, Royal Caribbean International, Oceania Cruises and Regent Seven Seas Cruises -- with 18 cruise brands in total, including Azamara, Crystal, Celebrity, Fathom, Disney and MSC. Nearly 5-million passengers pass through PortMiami in a year. Looking to the future, Miami is set to host visionary new cruise line Virgin Cruises, brainchild of travel and media mogul Richard Branson, in 2020.
Choose Fort Lauderdale if you're sailing Princess or Holland America.
Despite all the options you will find at PortMiami, you won't find major cruise lines Princess or Holland America there. Port Everglades hosts nine cruise lines and 34 cruise ships from Carnival, Celebrity, Costa, Cunard, Holland America, Princess, Royal Caribbean, Silversea and Seabourn. While Port Everglades sees less than 4 million passengers a year (a solid million behind Miami), in March 2016, it did break the world record for most cruise passengers in a single day.
---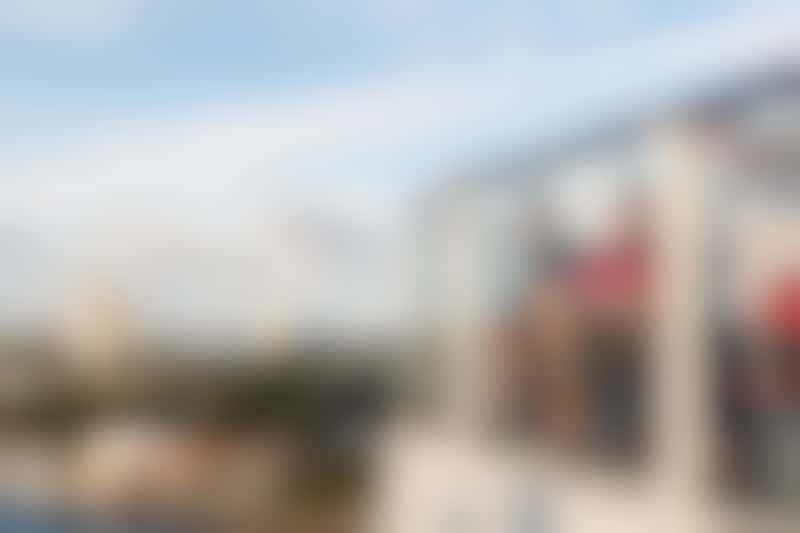 Fort Lauderdale (Photo: Cruise Critic)
Itineraries
Due to the ports' close proximity (just 30 miles apart), you'll find similar itineraries out of PortMiami or Port Everglades -- with just a few key differences. Both serve the popular Caribbean and Bahamas, while also offering transatlantic journeys and even exotic world cruises.
Choose Fort Lauderdale if you're looking to cruise to Europe or cross the Atlantic.
Fort Lauderdale offers a few itinerary options not available from Miami. If you're looking for a cruise from Florida to the Continent (without embarking on a world cruise), Holland America offers a few options that depart from Port Everglades and head to Europe (Canary Islands, Spain and Rome). The line also offers a cruise to Canada and New England from Fort Lauderdale (not available from Miami). While Miami does offer transatlantic journeys that stop in Europe, your options are limited; our search results yielded just eight sailings, while Fort Lauderdale currently offers 41.
Choose Miami if you're primarily looking for warm weather.
PortMiami continues to be a top departure port for cruises to islands and warm climes; it almost exclusively serves warm-weather destinations. You'll get great cruise choice out of this port if you're looking to sail to the Bahamas, Caribbean, Mexico, South America, Central America or the Panama Canal. Unless you are setting off on a world cruise, you probably won't hit any weather that could be considered "cool" unless you find yourself stuck in a storm or a freak cold spell.
---
Getting There
Cruise passengers heading to either cruise terminal can arrive by way of Miami International Airport or Fort Lauderdale International Airport. The ride from Miami Airport to PortMiami is just a few miles and minutes longer than the ride from Fort Lauderdale/Hollywood Airport to Port Everglades. If it's an option, get a friend or family member to drop you at the port; even if you pre-arrange a shuttle through your cruise line, it's better than paying for cabs or trying to navigate public transportation with a ton of luggage.
Choose Miami if you need a bigger variety of airlines (and airport bars).
Approximately 50 airlines serve Miami International; Fort Lauderdale/Hollywood Airport hovers at just over 30. If you're an international passenger, you will find more service to Miami (Air France, Alitalia, Qatar, Turkish, for example). Also handy for layovers, a kick-off to vacation or a send-off after the fact, Miami offers plentiful dining and drinking venues. Choose from a Bacardi Mojito bar, Budweiser Brew House, Heineken-branded bar or the Jose Cuervo Tequileria, to name a few. Tip: If you're cabbing it to the Port of Miami, it will cost you a flat rate of $27 (plus tip).
Choose Fort Lauderdale for breezier transportation options.
Fort Lauderdale/Hollywood Airport (FLL) is a busy international airport, but overall it's less hectic than Miami. Choose to fly into or out of Fort Lauderdale if you want to avoid staggering wait times and find cheaper transportation options to the port. The Go Airport shuttle has a pickup location with a small stand in front of each airport. Shared rides in air-conditioned vans cost $11 and run every 15 to 20 minutes. Or, reserve the ride in advance to avoid the wait. Lyft and Uber also offer rideshare options in the area. Another possibility is driving yourself -- driving to Port Everglades from the airport is about 5 miles and less than 10 minutes.
---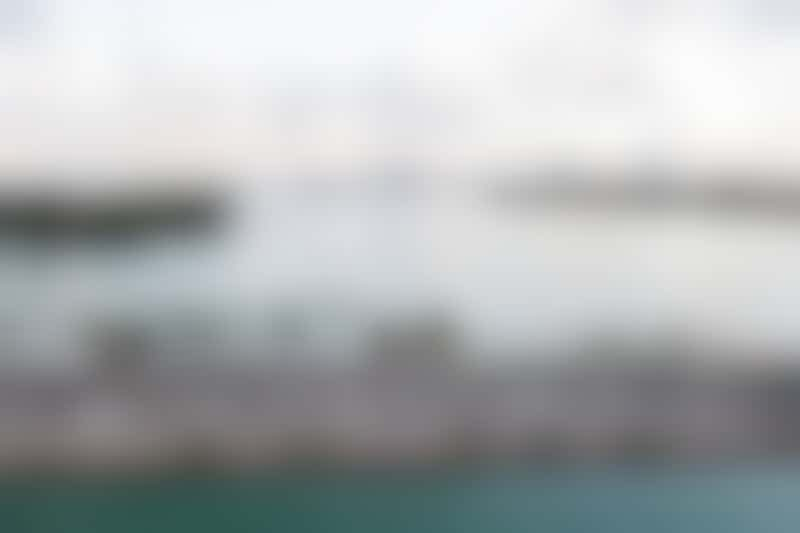 Miami (Photo: Cruise Critic)
Parking
Leaving your car at either Miami or Fort Lauderdale cruise ports ensures your vehicle will be in a garage that is patrolled by security, manned during embarkation and handicap accessible (free for the disabled travelers and veterans who qualify). The main distinction is a price difference.
Choose Fort Lauderdale if you want cheaper parking at the port.
Parking is $15 per day at Port Everglades (as opposed to Miami's $20 per day). For oversized vehicles, like RVs, parking in Fort Lauderdale ($19 per day) is nearly half of what it is at Port of Miami ($40 per day). Additionally, many nearby hotels offer park-and-cruise packages.
Choose Miami if you need a shuttle from the garage to the cruise port.
If you can't walk far due to mobility issues, it's easy to hitch a ride to the terminal in Miami. Free shuttle service is offered to everyone between all parking areas at the PortMiami car garage and the various cruise terminals. (Everglades only offers it to terminal 29, from the Midport parking garage.)
---
Port Facilities
Both of Florida's popular cruise terminals offer plentiful seating, bathrooms, porter service, air conditioning and free Wi-Fi. It's important to note that neither Miami nor Fort Lauderdale's port facilities offer wheelchairs; you can pre-arrange wheelchair service through your cruise line or a third-party provider. While security and check-in procedures are generally uniform across any North American port, Port Everglades is the only cruise port that currently offers Global Entry, a program through customs and border protection that allows expedited security clearance through customs, for passengers returning from a cruise.
Choose Miami if you're more likely to want an empanada than forget a toothbrush.
While there is virtually nowhere to buy forgotten or last-minute items at the Miami cruise port without turning around and going back into downtown, there are four locations in the immediate port area to get food. They are the Seaman's Center across from Terminal E, the cafe in the port's administration building and two cafeterias in the Royal Caribbean building. In addition, hungry travelers will find food trucks that come around on days when ships are in port (so pretty much every day). These trucks specialize in local food like Cuban specialties, perfect for long-travel-day munchies.
Read more about embarkation in Miami Cruise Port.
Choose Fort Lauderdale if you want to shop like the crew.
The Seafarer's House, near Terminal 18, is not just where the ship's crew shops -- it's a multifaith ministry and a place where crew members can get online, call home or seek assistance from staff. Items like socks, shampoo, sunglasses, aspirin and cigarettes can be found here, with a separate building just for electronics (cameras, phones, headphones). There are plenty of shops and dining options along the nearby 17th Causeway (accessibly by foot from Northport terminal only), but if you're short on time, this special shop is the best option, and open to the public.
Read more about embarkation in Fort Lauderdale (Port Everglades) cruise port.
---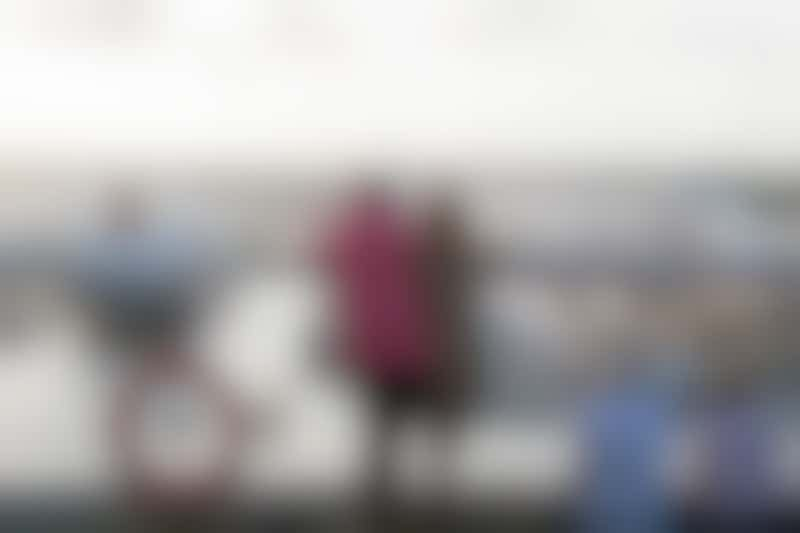 Celebrity Equinox in Fort Lauderdale (Photo: Cruise Critic)
Accommodations
As year-round tourist destinations, Miami and Fort Lauderdale have plenty of accommodations, with many options close to the cruise ports. If you're loyal to a certain hotel chain, you shouldn't have a problem finding it in either destination -- just about every brand has a presence in both Florida cities, and many are located within a mile or two of the cruise port.
Choose Miami if you prefer high-end hotel or boutique accommodation options.
If you're looking for a little atmosphere during your pre- or post-cruise stay, Miami offers a number of luxury and boutique hotel options in addition to the major chains. Along with the Hyatts and Hiltons, there's Habitat Residences -- contemporary condo-style accommodations in the Financial District -- or Hotel Urbano, an artsy boutique hotel in the vibrant Brickell neighborhood of Miami. Both are located just about 2 miles from port, with endless more options (think oceanfront art deco facades) in the surrounding areas of glitzy South Beach or historic Coconut Grove.
Check out the best hotels near Miami cruise port.
Choose Fort Lauderdale if you'd rather stay at a major hotel chain very close to the port.
There's no dearth of hotel options in Fort Lauderdale, but they're all clustered near each other along major highways in the city. The downside is Fort Lauderdale doesn't offer a ton in the way of accommodations with distinct personality and a sense of local culture. The plus side is there are plenty of options less than a mile from port, meaning embarkation day is relatively stress free when the ship is within arm's reach.
Check out the best hotels near Fort Lauderdale (Port Everglades) cruise port.
---
Things to Do
Beaches, shopping and family attractions can be found in spades when visiting either Fort Lauderdale or Miami. Stays before or after your cruise can easily be filled with sunbathing, window shopping and alfresco dining. Miami has a Latin flavor due to its Cuban immigrant presence, while Fort Lauderdale is known as the "Venice of the U.S." (more for its Intracoastal waterway than Italian population).
Choose Fort Lauderdale if you need something for the family.
Where Miami is edgy, Fort Lauderdale is slightly more something-for-everyone. Shop and dine on Las Olas after a day on the beach, check out the Museum of Discovery and Science with the kids, take a swamp safari or visit a butterfly garden. While Miami has just as much to do, its cosmopolitan sheen can lead to some price-gouging. Fort Lauderdale offers plenty of affordable options for any cruiser looking to spend some time and vacation before or after their cruise.
Find things to do if you have just one day in Fort Lauderdale pre- or post-cruise.
Choose Miami if you're an art or design aficionado.
While Miami is well known for beaches full of beautiful people, sexy nightlife and an exuberant culinary community, it's also home to a world of renowned art galleries and museums. The art scene is so thriving, that a worldwide gathering of artists, art dealers and collectors known as Art Basel, is held here annually. While there's much to appreciate about the Magic City, those drawn to design of the art deco-era and modern art will especially appreciate the offerings.
Find things to do if you have just one day in Miami pre- or post-cruise.