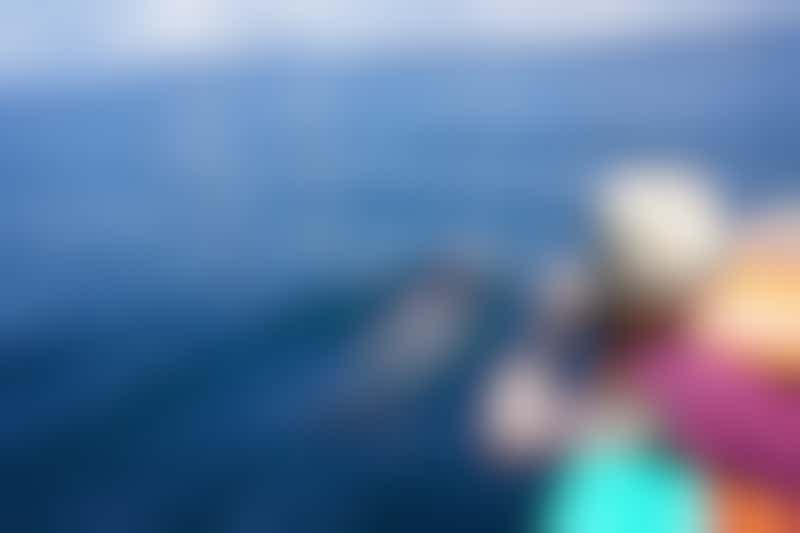 Dolphin watching in Costa Rica (photo: Erica Silverstein)
Costa Rica is a popular vacation spot if you're looking for an eco-lodge in the rainforest or a beachside resort…but the country doesn't show up on many cruise line itineraries. That's because remote beaches and small bays aren't very accessible to mega-ships.
For Costa Rica, you need to look to the small ship lines. We're currently sailing Windstar's Star Breeze through Costa Rica and Panama; Lindblad Expeditions and Un-Cruise Adventures also offer cruises on the Pacific Coast of this Central American country. Costa Rica is a perfect itinerary for active travelers who like a mix of jungle scenery, wild animals and water sports.
If you're curious what cruising in Costa Rica is like, here are our first impressions.
It's hot!
Because of the heavy humidity in this tropical destination, Costa Rica isn't a Caribbean "pack some swimsuits, sunscreen and a hat" experience. This is the "buy all those sunscreen-embedded, moisture-wicking clothes from the outdoors stores and pack at least two changes of clothes per day because you are dripping with sweat" jungle experience. You might also want to pack a towel to wipe the sweat from your brow, bug spray for rainforest walks and aloe vera for when you inevitably burn.
You call this a port?
Star Breeze is a full-on cruise ship (albeit a small one), but every day we take zodiacs, not tenders to shore -- and no one thinks of docking the ship at the pier. That's because the ports of call are often simple beach- or jungle-side villages that are convenient to adventure destinations like snorkeling reefs and national parks. Tours (cruise ship or independent) are generally a must, as there's barely a town to explore. Shopping opportunities are minimal. While amenities might be few, we appreciate the authentic nature of the local villages as opposed to the built-up, commercialized mega-ship ports we're used to in the Caribbean.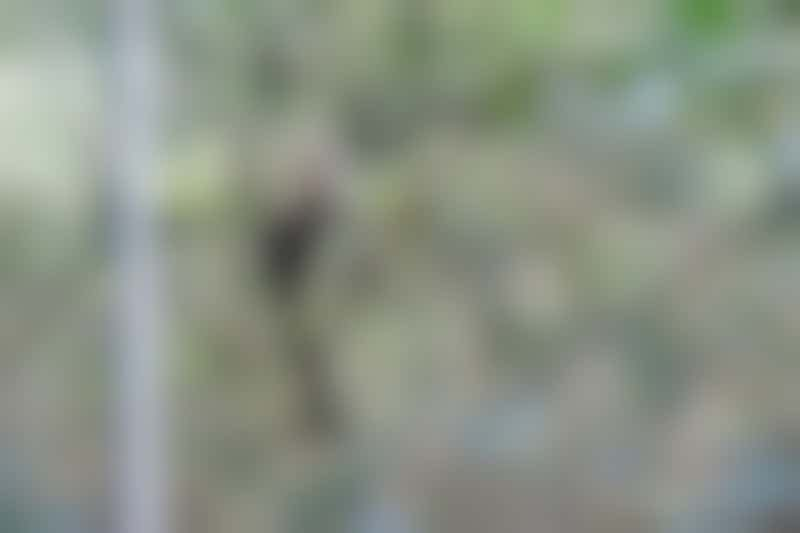 Capuchin Monkey (photo: Erica Silverstein)
Wildlife is everywhere.
When asked about a nature hike we went on, a fellow traveler responded, "We walked 2.5 hours…to see THAT" -- and pointed to a rainbow-hued scarlet macaw flying overhead. We spent a morning on a dolphin tour, and then saw dolphins on the zodiac ride back to the ship. While waiting for a bus, we saw a white-faced capuchin monkey cross the street via a powerline. The rainforest tours are fun and informative and we recommend them, but keep your eyes open everywhere here if you want to see exotic wild animals.
You don't need Colones.
One of those quintessential cruiser dilemmas is whether to get any local currency and if so, how much. On a Costa Rica cruise, you really don't need any Colones -- the local currency -- unless you want to take the local bus in Quepos. Taxis, restaurants and crafts vendors generally accept dollars, and there's so little shopping in port that we have found it hard to find anything to buy in the first place.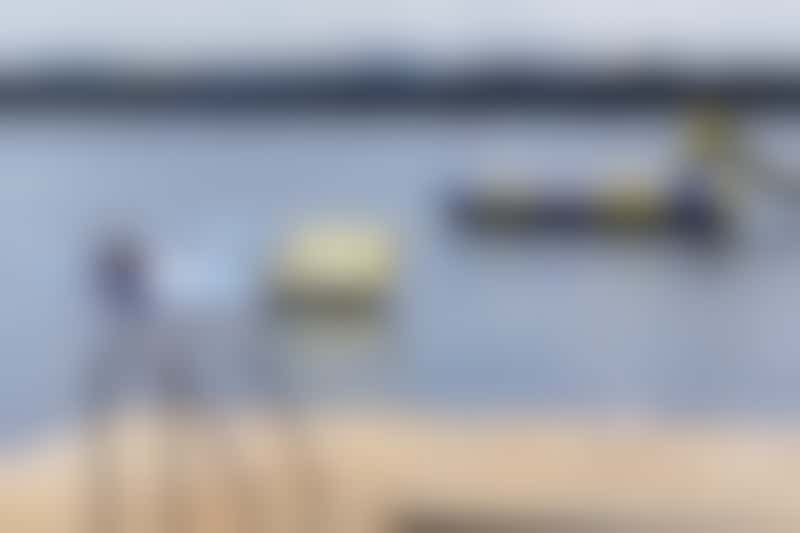 Water sports marina (photo: Erica Silverstein)
Water sports are hit or miss -- but there's always a beach.
Star Breeze offers a back-of-ship water sports marina, with a special "cage" for a salt-water swimming pool, floating rafts, kayaks, pedal boats and motorized sports like waterskiing. Two of our three days in Costa Rica, the seas were too rough to bring the toys out. If you like getting wet and wild, know that you can't count on the water sports -- but in every port we visited, there was a beach where you could get in the water.
In Quepos, your best bet is either the huge public beach at Manuel Antonio or the less crowded one inside the park (though there's also one in town; in Drakes Bay, you could walk to several beaches along marked paths; and in Puerto Jiminez, you could take a dip from the beach where the zodiacs landed.
Star Breeze Central America Cruises