A first cruise to Alaska will be thrilling, enriching and eye-opening. Here's what we learned on a first cruise to the 49th State to give you an idea of what to expect.
1. It's not always cold.
Icebergs. Glaciers. Brrr, it's cold, right? From June through August, average lows and highs in southern Alaska (where the ships are) range from the 40s into the 60s Fahrenheit, with plenty of rain. So we duly packed sweaters, sweatshirts, wool socks and colorful rain ponchos.
Browse Upcoming Alaska Cruises
Yet we visited Alaska during a precipitation-free, record-breaking heat wave, and temperatures soared above 80 degrees every day. Admittedly this is uncommon, but it's still wise to be prepared for varying degrees of weather, as the climate can change rapidly and temperatures plummet in the evenings. Pack for all seasons, and throw a swimsuit, T-shirt and shorts in with your warm hat and fuzzy fleece jacket.
2. Alaska is the perfect family vacation.
Many people consider Alaska to be a bit of a "mature" destination, but there were lots of school-aged children onboard our Princess cruise to Alaska, and they all were having a great time. We saw many multigenerational groups -- mainly older folks traveling with their children and grandchildren.
Alaska is a great choice for families who want to introduce their kids to nature and science -- something other than the surf-and-sand experience. Princess (and other Alaska-going lines like Royal Caribbean and Carnival) offer innovative and extensive children's programs and facilities. On our sailing, organized onboard activities for children included a "Wizard of Oz" singalong, and a more destination-specific whale-watching program.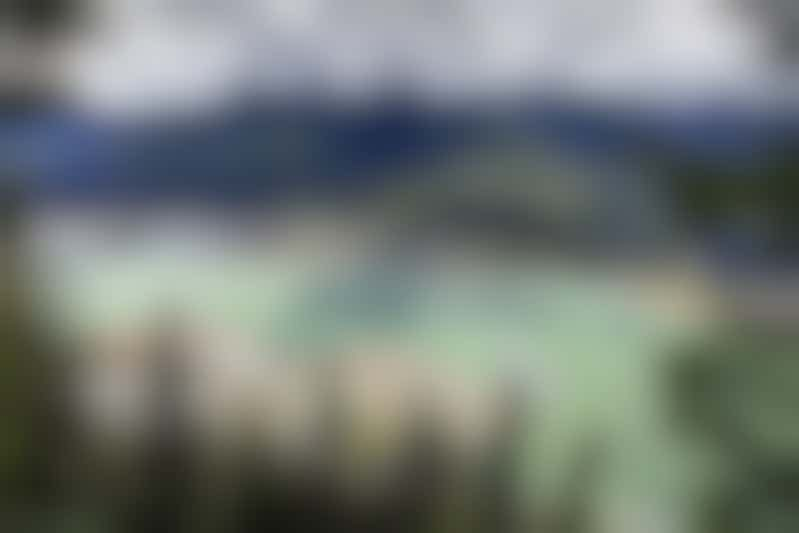 Juneau Alaska Aerial View (Photo: Todamo/Shutterstock)
3. The days are long.
While you won't necessarily get midnight sun, the regions regularly visited by mainstream cruise ships see sunsets much later into the evening than most travelers are used to. In Juneau, for example, the sun generally sets after 10 p.m. It was weird to stroll out on deck after a late-seating dinner, completely stuffed, while it was still light outside.
A word of caution, though: Sunrise is as early as sunset is late; daylight can break as early as 3:45 a.m. If you have trouble sleeping when it's light outside, pack a sleep mask. Even blackout curtains on cruise ships can let in some light (unless, of course, you are in a pitch-black inside cabin).
4. You're not guaranteed to see wildlife from the ship.
In seven days cruising through Alaska's Inside Passage, we saw absolutely nothing in the wildlife department. Sure, there were announcements of the "Whales on starboard side!" variety, but by the time we rushed to the railing, the action was over. During an organized hike through Ketchikan's Tongass National Rainforest, the closest encounter we had with wildlife was sighting a stray dog -- no bears to be found.
If getting up-close and personal with nature is important to you, book an excursion specifically dedicated to whale watching, bear sighting or another animal-intensive tour. Holland America's excursion roster includes an Alaska Bear Adventure by Floatplane, where cruisers are flown to a more remote area of the rainforest known for abundant wildlife; if you are staying overnight in Juneau, Carnival offers an exciting Evening Whale Quest aboard a high-speed catamaran through Stephen's Passage.
There are still no guarantees, but fellow cruisers who took the gamble on Princess' excursions did not return to the ship disappointed.
5. A balcony is a worthwhile splurge.
On most big ships, there are essentially two Alaska cruise itineraries -- the Inside Passage and the Gulf of Alaska -- and both offer opportunities to view glaciers up close, with scenic cruising in Glacier Bay, Tracy Arm or College Fjord. Whichever you choose, the scenery is breathtaking. Towering mountains capped with ice and snow set the stage for blue glacial ice and the occasional family of seals (if, of course, you are lucky enough to catch them).
Therefore, this is one voyage for which you might want to consider splurging on a balcony cabin. Although you can always find a spot along the ship's rail for viewing, and many ships line deck chairs with cozy blankets and offer hot cocoa on deck, it's an unbelievable treat to sit on your veranda for a private showing. You can even order room service breakfast, so you can sip your coffee and nibble on a pastry while watching nature's splendor.
(Don't worry about missing what's on the other side. When the ship turns around and heads out, you'll see that from your balcony, too!)
6. Excursions make the trip.
In Alaska, excursions are truly the way to experience the region. Sure, Alaska's ports of call have their own charm and personalities, but the real Alaska you came to see can't be experienced without ditching the crowded streets and made-in-Taiwan trinkets for an organized tour.
Perhaps you want to soar over the meringue-like peaks of Taku Glacier in a floatplane and follow the experience with a salmon bake feast at a wilderness lodge reachable only by air. Or perhaps you want to try your hand at fishing on a peaceful Alaskan lake. If you're keen to see wildlife, get out into nature or experience native culture, an excursion is a must.