li{ padding:5px;}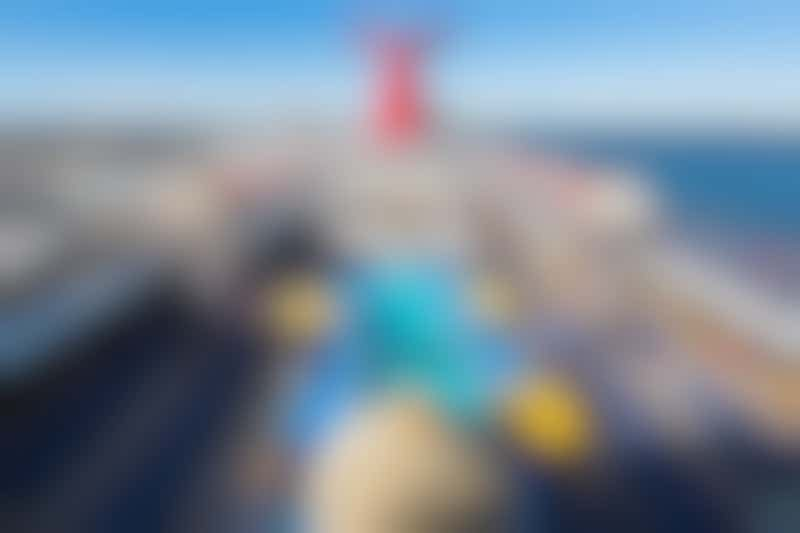 Carnival Ecstasy (Photo: Cruise Critic)
Found only on Carnival, Faster to the Fun (FTTF) is an extra-fee add-on that gives regular, non-suite passengers priority when it comes to boarding, disembarking and making onboard reservations.
---
What It Is
Faster to the Fun offers Carnival cruise passengers the following priority access:
Priority security lines, check-in and boarding

Early access to cabins on embarkation day

Priority delivery of checked luggage

Dedicated phone line to the guest services desk, as well as an exclusive line at the desk itself

Priority dinner times (early, late or Your Time Dining -- does not include priority reservations for flexible dining passengers on a daily basis)

Priority tender service

Choice of early or late debark at the end of the cruise
The perks are either the same as the ones offered to Diamond, Platinum and suite passengers, or give passengers priority just after those VIP travelers.
Carnival Cruise's Faster to the Fun can only be purchased prior to sailing, and usually opens for booking six to 18 months prior to embarkation day. The number of packages available varies by cruise, and is usually based on the number of Diamond and Platinum loyalty members booked on that sailing. Faster to the Fun consistently sells out, so if you're interested, be sure to constantly check the Shore Excursions page for your cruise (where the package is sold) and book as soon as reservations open.
---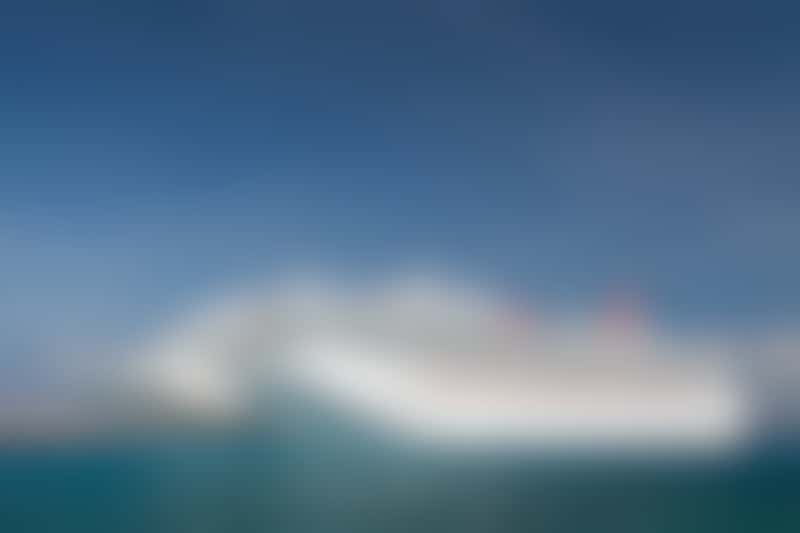 Carnival cruise ships in port (Photo: Cruise Critic)
Price
Prices vary, based on length of cruise and ship, with newer ships being more expensive. All prices are per cabin, per cruise; only one person per stateroom needs to buy the Faster to the Fun package, but passengers sailing back-to-back cruises will need to purchase Carnival's Faster to the Fun for both sailings. Prices start at $39.95 for all two-night cruises and $39.95 to $59.95 for three- and four-night cruises (depending on ship). They go up to $119.95 for one-week and longer sailings (again, varying by ship).
Is Faster to the Fun worth the price tag? It mostly depends on your travel style and your particular itinerary. Most cruisers who think it's worth it cite the combination of early boarding and early access to cabins because you can beat the check-in lines, drop your stuff in your cabin and grab lunch before the masses and be unencumbered by your luggage. The priority customer service line also gets high praise as some issue invariably comes up and lines can be long. FTTF is a good choice for families with young kids who don't handle queues well or might need an afternoon nap in the cabin, as well as anyone who wants to maximize their time onboard.
On the flip side, arriving at your homeport toward the tail end of check-in will get you the same speedy boarding and instant room access with no price tag. (You just miss out on an hour or two onboard.) If your itinerary has no tender ports, that priority perk is worthless. And if you don't mind visiting guest services at off times, lines aren't always long. Flexible, laid-back travelers likely won't find much value in a Faster to the Fun purchase on their next Carnival cruise.
---
Homeports
Faster to the Fun is available fleetwide, but only in the following U.S. homeports:
Baltimore

Charleston

Fort Lauderdale

Galveston

Jacksonville

Long Beach

Miami

Mobile

New Orleans

New York

Port Canaveral

San Juan

Seattle

Tampa
It's not available on any Carnival Journeys cruises.
Show Carnival Prices