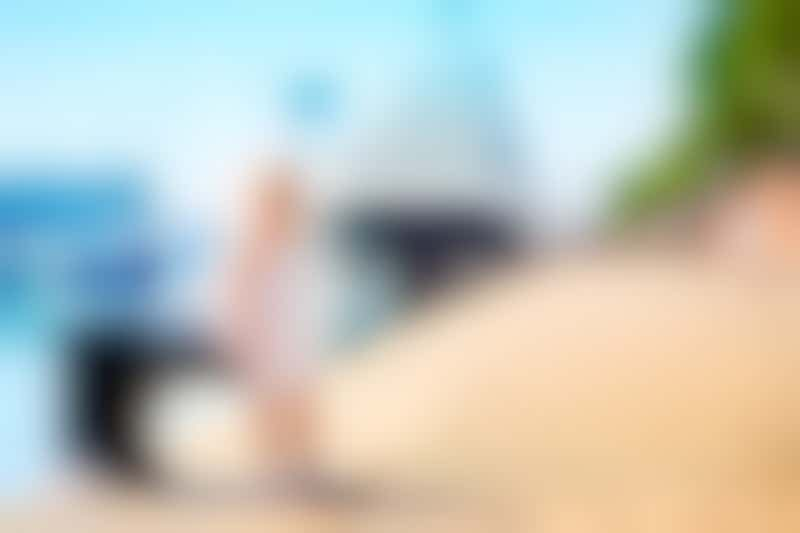 Bringing your kids on a luxury cruise (Photo: Natalia Kirichenko/Shutterstock)
Can I bring my kids on a luxury cruise?
Every cruise line has its own detailed rules and policies regarding the age at which a child may board its ships. When it comes to the luxury cruise market, however, most cruise lines agree: Children must be at least 6 months old to join most itineraries and 12 months or older for an ocean crossing. Some lines, such as Crystal Cruises and Silversea, reserve the right to limit the number of children under the age of 3 on any given sailing. However, even though luxury cruise lines may technically allow children onboard, they don't necessarily recommend it. In fact, SeaDream Yacht Club does not advise that  families with children younger than 13 book one of its cruises, and Azamara discourages families from sailing with anyone under the age of 18 because there are no dedicated activities for children nor babysitting services available on the line's sailings. On the other hand, some lines, such as Crystal, do provide supervised activities for kids ages 3 to 17.
Be aware that even if your child is welcomed onboard, there may be additional restrictions. For example, Silversea won't allow children under the age of 6 to board a Zodiac for a shore excursion, and Regent won't let children younger than 16 use the spa or fitness facility -- even with adult supervision.
Should I bring my kids on a luxury family cruise? Will they be bored?
As you contemplate whether to book a luxury cruise for you and your child, you'll need to think about his or her personality in relation to the child-friendly  activities -- if any -- the luxury cruise line offers. If your child needs to be entertained and doesn't like to play alone, you should look for ships that offer formal kids' programs or fun activities.
For younger kids, expect story time and games like hide-and-seek. Older children enjoy scavenger hunts, karaoke, fashion shows and cooking activities with the chef (think baking cookies or making pizza). Teens may enter a video-game tournament, watch a movie, attend a dance or have fun at a late-night pool party. Expect scheduled activities to run during the day up until 9 p.m.
If the ship you're interested in doesn't have any offerings for children, you need to figure out if you'll be able to keep your kid happy with simple outings to the pool, games you bring from home  and in-cabin movies. (Bring your own since libraries aboard luxury ships don't carry many kid-friendly titles.) Depending on their interests, teens might want to spend time at the water-sports platform (look to SeaDream, Seabourn, Windstar and Paul Gauguin for ships with marinas) or even attend a lecture or cooking class. Afternoon tea can be a lot of fun (there's always something delicious and chocolaty on the menu), and trivia challenges might appeal to kids' competitive sides.
Also, think about when you plan to sail. Families book more voyages during spring and summer vacations, as well as during the winter holiday weeks than any other times of the year. Cruise during these popular vacation periods if you're hoping that your children will find kindred spirits onboard and that the ship will offer organized youth activities. Don't forget to study the proposed itinerary. Shorter voyages tend to draw more families than multi-week itineraries. Opt for a port-intensive schedule so you can plan family adventures off the ship -- even if the onboard atmosphere is not so accommodating of kids. If you think your kids will be bored onboard, avoid itineraries with multiple sea days, which may lead to restlessness and whining.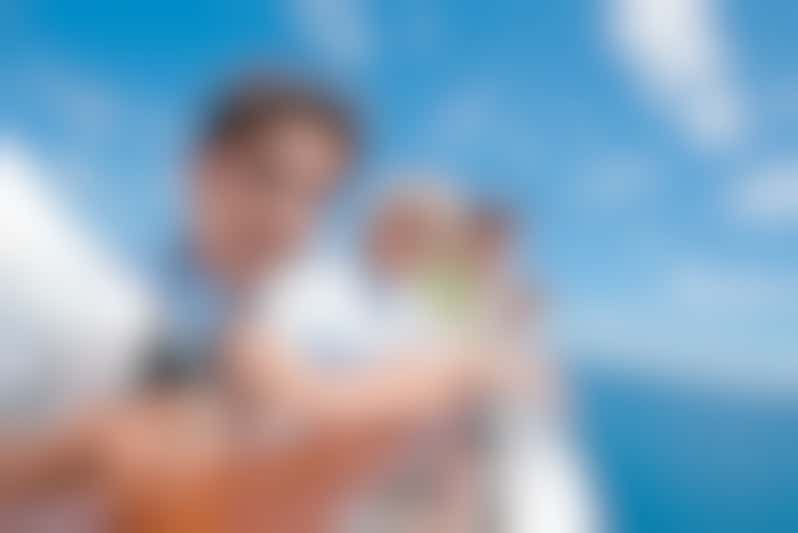 The Ambassadors of the Environment Family Program (Photo: Paul Gauguin Cruises)
Are certain luxury cruise lines better at offering family-friendly amenities than others?
Most luxury cruise companies do not offer formal kids' clubs or age-appropriate activities. The good news is some lines, like Crystal, Oceania and Regent Seven Seas, do offer children's programs and activities on certain holiday sailings and throughout the summer months when kids are out of school.
Cruise lines that sail certain itineraries -- Alaska, the Mediterranean or French Polynesia, for example -- tend to offer special youth programs during sailings with higher-than-average numbers of children onboard. These programs can help kids enjoy destinations in a meaningful ways via games, activities and special events that illustrate  flora and fauna or regional cultures.. Look to Oceania Cruises' Alaska Explorer Youth Program; Regent's Club Mariner Youth Program, which runs June through August in Alaska, the Mediterranean, Northern Europe and the Baltics; and Paul Gauguin Cruises' fee-based Ambassadors of the Environment Family Program that was designed for children ages 9 to 17 by oceanographer Jean-Michel Cousteau for exploration of the South Pacific.
Certain cruises may inherently work better for families traveling with children. Larger ships offer more options in terms of pool decks and public areas, so you should always be able to find a nice spot for your family to relax without interfering with the peace and quiet of others around you. This might be more difficult to achieve on very small ships. On the flip side, some of the smaller vessels offer water-sports marinas for kayaking, waterskiing, stand-up paddleboarding and other active pursuits straight from the ship.
Will I pay the full cruise fare to bring along a baby or child?
Yes. You will pay the full cruise fare for your child(ren), though there are often deals for travelers occupying the third or fourth berth in a cabin. Some cruise lines, such as Crystal, do offer discounts for kids: They charge 50 percent of the minimum fare for children ages 11 and younger when they're traveling with two adults that are paying full price. The line also sometimes offers "children sail free" options when kids share a room with two adults.
Can my entire family fit in one cabin?
Luxury cruise ship accommodations are generally more spacious than mass-market options, and even the lowest stateroom category generally has plenty of room. However, few cabins offer third or fourth berths, unless that third person is a young child who's okay sleeping on the sofa. Multi-bedroom suites are also an option for housing your family, as are connecting staterooms.
Keep in mind that many cruise lines have restrictions limiting children from occupying a cabin by themselves. For example, Crystal Cruises requires that children 17-years-old and younger occupy a stateroom either with a parent or guardian who's over 21-years-old. Oceania Cruises, Silversea, Seabourn and Windstar Cruises all have similar requirements. This is where it's handy to travel with a grandparent or nanny who can stay with the kids and allow you a bit of free time during the cruise.
Can my kids go on the cruise line's shore excursions?
Children are welcomed on most shore excursions when accompanied by a parent. There are some caveats though, depending on the destination, so check the details of the tour you're interested in taking or talk with the ship's destination manager once onboard. Some lines, like Silversea, will not allow any guest under the age of 6 to board a Zodiac for a shore excursion. (Zodiacs are generally only used for excursions on expedition voyages.) Active tours, like those utilizing ATVs or Segways or including a zipline component, may have an age or height minimum (or both). Check with the cruise line or the ship's destination manager to be sure the tours you have your eye on will work for your entire family.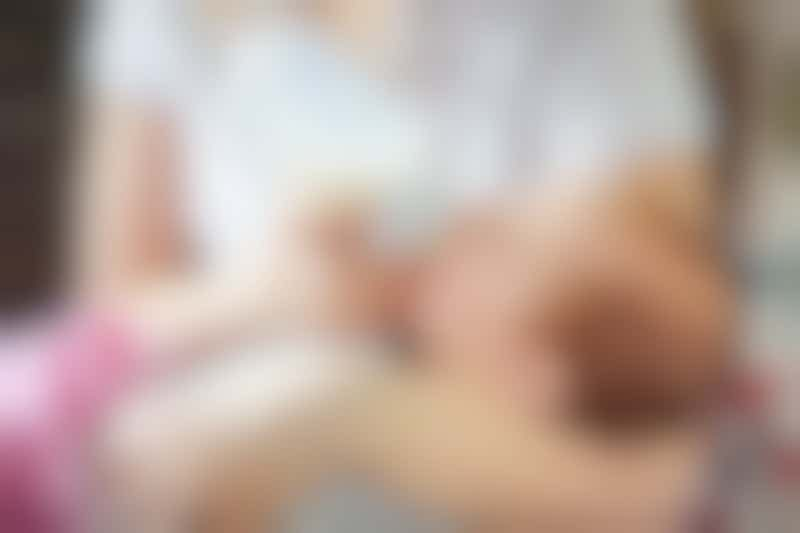 Babysitting onboard (Photo: Maria Sbytova/Shutterstock)
Is private babysitting available?
Some luxury cruise lines do offer private in-cabin babysitting. Crystal offers in-cabin babysitting for children ages 1 and older on a first-come, first-served basis. The fees -- $10/hour for one child, $15/hour for two children and $20/hour for three children -- are quite reasonable. Regent Seven Seas Cruises also provides in-suite babysitting, when available. You'll pay about $25/hour. The babysitters might be crew members who work in the kids' club or simply other staff members who have undergone additional screening by the cruise line to be permitted to work with children. Lines such as Azamara, Seabourn, SeaDream, Silversea and Windstar Cruises do not offer babysitting.
Do luxury lines offer kid-friendly food at all dining venues?
It should be no trouble feeding your kids on the ship during breakfast and lunch. Those are the meals during which you're apt to find extensive buffets and a la carte menus that include kid-friendly foods like waffles, pancakes, hamburgers, hot dogs, pizza and pasta. At dinnertime, selecting meals for a finicky child might be a tad more challenging, though most luxury cruise ship dining rooms do offer a limited menu of simple fare such as grilled chicken or pasta. If the cruise line has a formal or seasonal kids club, it will also have a children's menu populated with favorites. Special dietary requests can be handled easily with advanced notice; it's best to convey your wishes to the cruise line before embarkation. But if your son or daughter is hankering for mac and cheese one night, ask your waiter. Chances are the chef can happily whip something up on the fly that will make your kids happy.
What if my kid can't sit through a whole meal?
If you know your child will have a hard time sitting through a whole meal, talk with both the maitre d' and your waiter about expedited service or having your appetizers and entrees delivered to the table at the same time. If you start your meal and your kid suddenly starts to conk out (or get antsy), ask your waiter to have the rest of the meal delivered to your cabin; that won't be a problem.
Some cruise lines have a few casual restaurants that might be ideal for your family's evening meal. Azamara's Pool Grill is open until 6 p.m. and Windows Cafe, with indoor and outdoor seating, offers an extensive buffet every evening from 6 to 9:30 p.m. Themed dishes -- Italian, Greek, French, etc. -- are offered along with sushi, stir-fry and a nightly carving station. All of Viking Ocean Cruises' ships have the World Cafe, a buffet restaurant with a variety of cook-to-order stations. There is indoor and outdoor seating, and this option is available from 6 to 9 p.m.
You may consider taking your kids for an early dinner in a more casual venue and dropping them off to enjoy evening activities at the kids' club while you enjoy a more leisurely meal at the restaurant of your choice. While this option isn't available on all luxury cruises, lines like Oceania, Regent and Crystal Cruises do offer dinnertime kids' club activities, so the adults can dine in the restaurant while the youngsters are with the counselors.
Alternatively, you could make use of room service -- especially on cruise lines that offer meals from the main restaurant delivered to your room -- in addition to a dedicated room service menu. Cabins, usually referred to as suites on luxury vessels, are spacious and have plenty of room for dinner in the room or on the balcony. If butler service comes with your suite category, that person can even serve your meal course by course.
Will there be activities or venues that I should not bring my children to?
Luxury cruise lines are known for designing entertainment for a mature crowd. You can expect string quartets, comedians, hypnosis practitioners and guest lecturers. If your child is the type that would enjoy one of these activities, by all means go to the event as a family. But, if you fear he or she will be bored to tears or get fidgety, you might be better off skipping the activity. Additionally, luxury cruise linesoften have lounges dedicated to cigar smoking; that's probably a place best left unexplored. Casinos and spas often have age restrictions as well.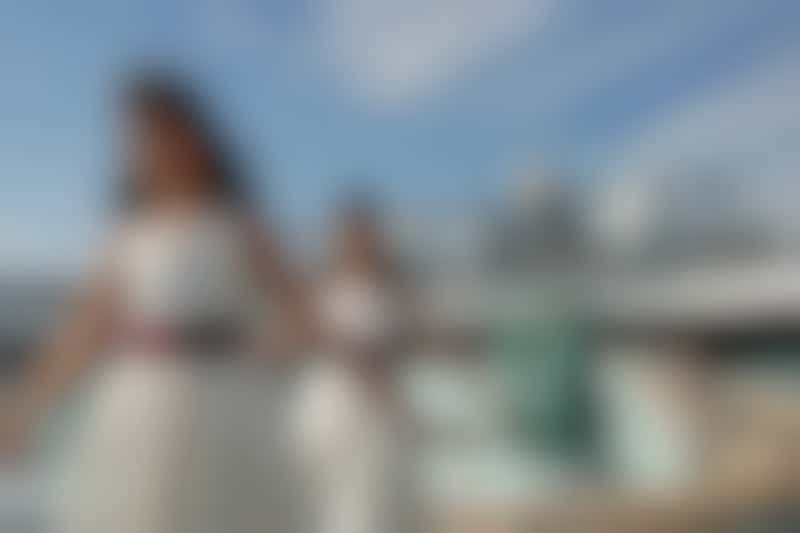 Young Crystal cruise passengers (Photo: Crystal Cruises)
Do my kids need to adhere to the dress code?
While you don't necessarily have to buy your kids tiaras and tuxes to go on a luxury cruise, it sure would make for some cute photos! Seriously though, it's best for your children to follow the cruise line dress code as closely as possible. During the day make sure your kids are neatly dressed and are wearing shoes at all times (except by the pool). In the evenings, many luxury lines prefer resort casual and some -- like Crystal and Silversea -- still maintain the formal night tradition. For resort casual, boys can wear khakis and a sports shirt or oxford. Girls can wear pants and a cute top, or a sundress. On formal night, slacks, a button-down shirt and a knit vest would be appropriate for young boys, as would a frilly dress for girls. Older children, especially teens, should mimic the adult dress code as closely as possible. If you decide to eat dinner in your room instead, there's no need to fuss about the dress code.
How should I prepare my child for our luxury cruise?
Before leaving home, talk with your kids about the trip and explain that they will be traveling with a lot of adults, so they will need to be on their best behavior. Remind them of a few etiquette rules: no running or shouting or playing in stairwells and elevators. The crew will treat your kids like princes and princesses -- especially when they are courteous and well behaved. Room attendants and butlers have been known to spoil children with deliveries of cookies and milk, and daily towel animal creations.
How can I make it easier to take a luxury cruise with my kids?
Divide and conquer. It's great advice when it comes to so many things in life, and cruising with kids is no different. Consider traveling with your children's grandparents, aunts and uncles or your friends, or take your nanny along with you; that way, there is always someone to help you shoulder the responsibility of caring for the kids. It will allow you to enjoy some of the more adult-oriented activities while someone else takes your kids for an ice cream or watches a movie with them in your suite. Everyone will have the opportunity to do the things they want to do during the voyage, and you can still spend plenty of time together as a family.
Selecting the right luxury line in the first place goes a long way to ensure a successful family vacation. If your older kids love swimming or snorkeling, opt for a ship with an aft marina or watersports platform. If you know your little ones will have trouble during a formal dinner, go for a ship that offers casual dining venues in the evening. If kids' clubs are important to you, make sure you book a ship that has one and check that it will be fully staffed during your voyage.
Finally, don't forget to pack some of your kids' favorite toys, video games and tablets. While you may try to limit screen time at home, it can be a useful pastime on a cruise. Toss in some kid-friendly snacks to keep in the cabin or bring on tours, as well. The more you can do to ensure your kids are entertained and well fed, the happier they will be about cruising on an adult-oriented ship.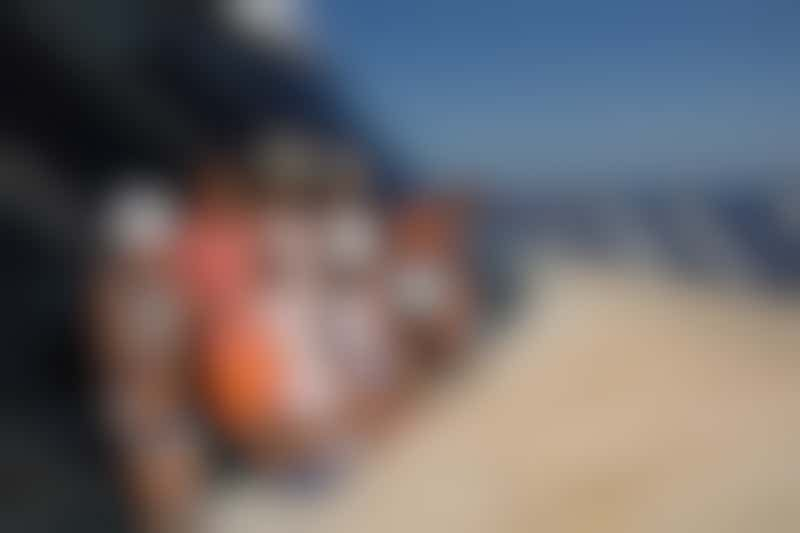 Kids on a Crystal cruise ship (Photo: Crystal Cruises)
How can I find out more about cruising with kids?
The What to Expect on a Luxury Cruise series is a resource guide, written by Cruise Critic editors and contributors, where we answer the most common questions about cruise ship life on the most upscale vessels -- including dining, cabins and suites, service and onboard activities.