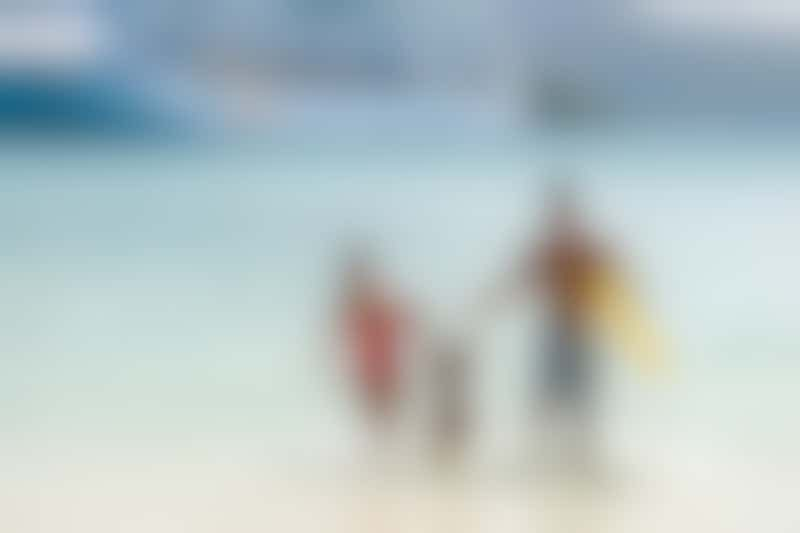 Family on a Voyager of the Seas cruise holiday (Photo: Royal Caribbean)
Family vacations are so much fun -- and such a challenge. To get to those forever-memory moments, parents need to put in hours of planning in order to prevent meltdowns, tantrums, whining and eye rolling. Even on a cruise -- where kids clubs, 24/7 dining and plenty of activities make things easy -- families need to pull out all the stops to make sure Junior has his favorite snack food, the twins aren't squabbling over who has bathroom access first and mom and dad don't spent all day wandering the ship trying to tell their offspring about a changed dinner reservation.
At Cruise Critic, we can offer tons of tips about planning a family cruise or choosing the right cabin. Here, we focus on those ingenious family cruise hacks that you might never have thought to do -- but can help make your family cruise vacation easier and more fun for everyone.
BYO Pool
An inflatable kiddie bathtub or pool can serve multiple purposes if you're cruising with babies or small children. If your kids are too small to shower (or don't like the feeling of a shower spray), stick the pool inside the shower or bathroom to use as a makeshift tub. If your kids aren't potty trained, they can't use the cruise ship pools, so you can create your own pool on the sun deck or your balcony for baby to splash happily on warm days. Just make sure you know where you can drain the tub before you fill it up.
Create a Message Center
With older kids, it's hard to keep track of where everyone is on a sea day -- especially when kids are old enough to check themselves out of the kids club or are teens that like to roam the ship. Bring a magnetic message board to stick to your cabin door. That way, everyone can leave notes as to their whereabouts when texting is no longer an option.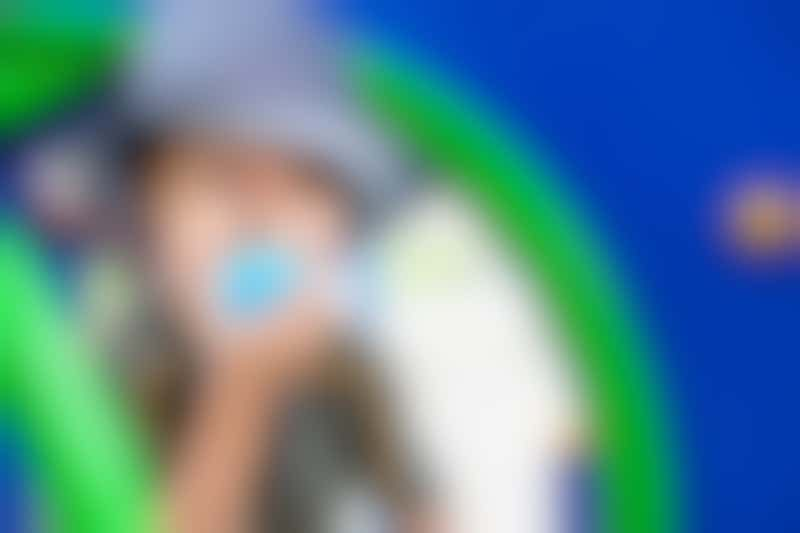 Walkie talkies are a great way to keep in contact with your kids onboard a cruise ship (photo: noBorders - Brayden Howie/Shutterstock.com)
Bring Walkie Talkies
While not as cool as texting, using two-way radios to allow your family to keep in touch while onboard is a longtime cruise hack. You'll want to pick a model with good battery life, multiple communications channels and a minimum of static -- so you're not screaming at the device on the pool deck or jacking up the volume to the dismay of the surrounding sunbathers.
Lasso Those Cruise Cards With Lanyards
Even the youngest babies onboard get issued a cruise card -- and kids need theirs to get in and out of the kids clubs. If you're worried about your youngsters losing their IDs, bring lanyards to turn cruise cards into necklaces. You can buy the kinds where you slip the ID into a clear plastic pocket; if you choose the kind with a hook, punch a hole in the card and slip the clip through. Not only will you not have to worry about cards falling out of pockets, but the long lanyards will make IDs easier to spot when they get chucked in the pile of stuff taking over your cabin's couch or desk.
Curb Your Kids' Onboard Spending
This one's a bit of a different kind of hack: Did you know that you can turn off spending privileges on your kids' cruise card, or fund them with limited amounts of cash? If you don't want your kid going wild in the arcade or sampling all the virgin cocktails on your dime, you can restrict how much your kid can spend with his cruise card. It's not widely advertised, but this hack can save you some money -- and heartache -- when you get your final onboard bill.
Extend Your Outlets
Cell phones. Battery chargers. Electronic games. E-readers. These days, families travel with a lot of electronic gear, and it all needs to be charged. Unfortunately, most cruise ship cabins are lacking in outlets. Bring a travel-sized multi-outlet so you can charge multiple devices at once. Also, consider a plug adapter so you can make use of the European outlet in your cabin, as well as the American one.
DIY Room Divider
Sometimes it's hard for wee ones to take a nap when you're lying on the bed opposite. Or maybe you need to create additional changing spaces when the queue for the cabin bathroom gets too long. One ingenious cruise hack is to bring an opaque shower curtain and strong magnetic hooks. Attach the hooks to the ceiling -- yes, most cabins have magnetic walls! -- and string the curtain up for a makeshift room divider.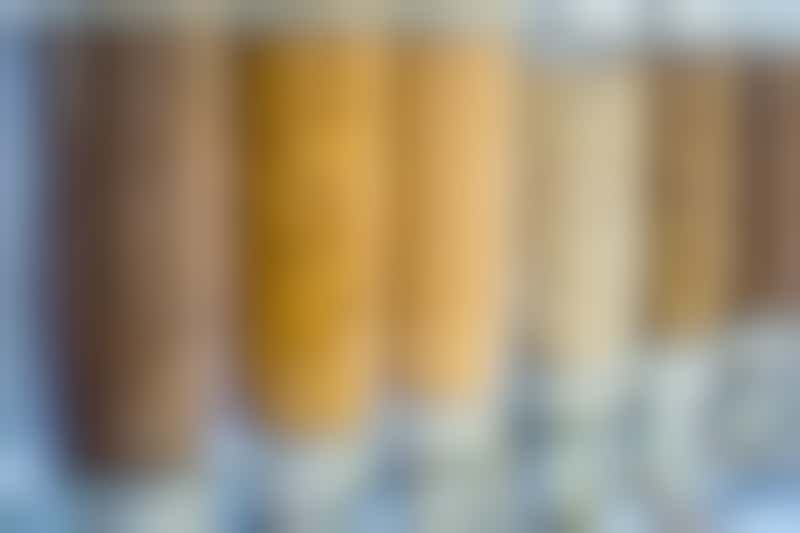 Snag extra breakfast cereal to feed young cruisers throughout the day (photo: aaabbbccc/Shutterstock.com)
Steal Breakfast Foods for Snacks
We know, we know -- you can find food all day long on a cruise ship. Yet the options for midday or late-afternoon dining might not sit well with picky children. And milk isn't always available at the buffet 24/7 -- at least not in kid-friendly cartons. We were even on a cruise that did not offer sandwich bread, peanut butter or jelly at lunchtime. We recommend taking Cheerios, milk cartons, yogurt cups, even bread and spreads at breakfast time to keep in your cabin (ask the room steward to empty your mini-fridge of booze) to appease toddler taste buds throughout the day.
Bring Your Own Snacks
Again, it seems ridiculous to bring your own food on a cruise. But if your kids must have a certain kind of granola bar in the afternoon or your 3-year-old must have squeezey pouches every day, it's not a bad idea to pack a bunch of on-the-go snacks in your luggage. You can also bring cans of your kids' favorite drinks onboard certain lines -- handy when you find out you're on a Pepsi ship and your teen's a Diet Coke addict. Parents of babies will, of course, need to bring their own formula, baby food and bottles; toddler parents might want to bring cups with lids, as cruise ship restaurants aren't usually stocked with kid-friendly glassware.
Also, Bring the Fun
Kids are always unpredictable on vacation. They might refuse to go to the kids club and prefer to stay in the cabin playing. They might be great during long dinners or tour bus rides -- or they might be whiny, cranky nightmares. Don't assume the cruise ship is going to always entertain your kid; come prepared. Whether it's iPads and video games with headphones for long excursions, books for dinner or crayons for the younger sailors, you'll be better off if you bring your own fun. Even consider some travel-sized board games or packs of cards for rainy day fun.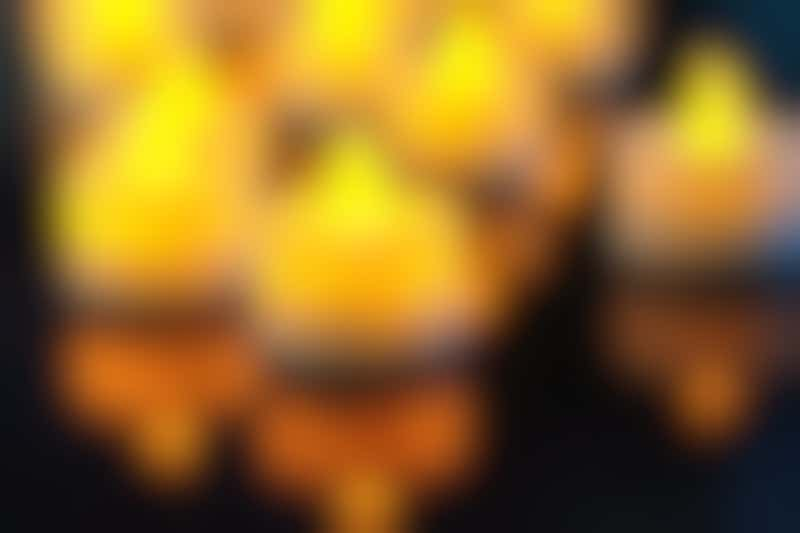 Flameless candles can help you navigate your cabin at night without waking your cabin mates. (photo: TJ Armer/Shutterstock.com)
Let There Be Light
You don't want your teen stomping in at 2 a.m. and turning all the lights on; nor do you want to wake your kids when you need that late-night loo. Pocket-sized flashlights and battery-operated night lights (packs of tea lights are a good option) can give you just enough light to get around a cramped cabin without keeping your cabinmates awake.
Make Some (White) Noise
Put a family of four in a cruise cabin together, and you remember why you all sleep in different rooms at home. Dad snores, sister tosses and turns, and brother is munching on room service at 2 a.m. Not to mention, you might hear doors slamming, chairs being dragged across the pool deck above or your neighbor's late-night TV. Bring a white noise machine, or get an app for your phone, to muffle all those ambient sounds so the whole family can get a good night's sleep and be ready for the next day's fun.