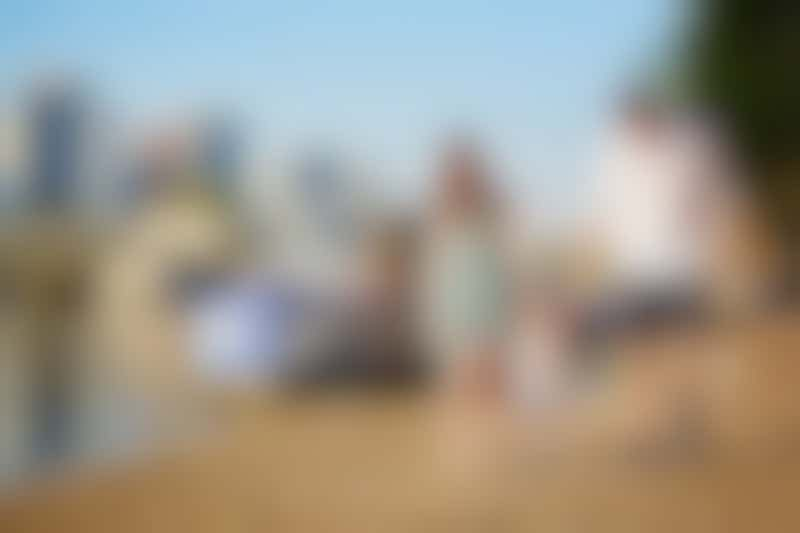 Family in Paris, France (Photo: Ekaterina Pokrovsky/Shutterstock)
Are families welcome on river cruises?
With some notable exceptions, river cruising is still an adult activity -- often you're hard-pressed to find anyone under 50. But in an effort to recruit younger passengers, river cruise lines are re-examining their offerings and beginning to develop family sailings that are specifically designed for parents and their kids (and often grandma and grandpa, too!).
What age is the minimum to sail?
Age minimums depend on the line. Even on family sailings, almost all river cruise lines recommend that children be at least 8 to 10 years old before cruising. Keep in mind that even if a ship accepts children, it might not have beds or other facilities for them. The minimum age to sail is usually listed within the river cruise line's terms and conditions.
Here are the age minimums to sail, listed by river cruise line:
AmaWaterways: 4 years old, Europe; 12 years old, Africa
American Queen Steamboat Company: 6 months
APT: 4 years old, but the company recommends 8 years old
A-Rosa: 2 years old
Avalon: 8 years old
CroisiEurope: No age minimum
Emerald Waterways: 12 years old
Grand Circle: 13 years old
Scenic: 12 years old
Tauck: 3 years old, for Tauck Bridges Family cruises
Travelmarvel: 8 years old, but children are not encouraged
Uniworld: 4 years old, but the company recommends 8 years old
Vantage: 8 years old
Viking: 18 years old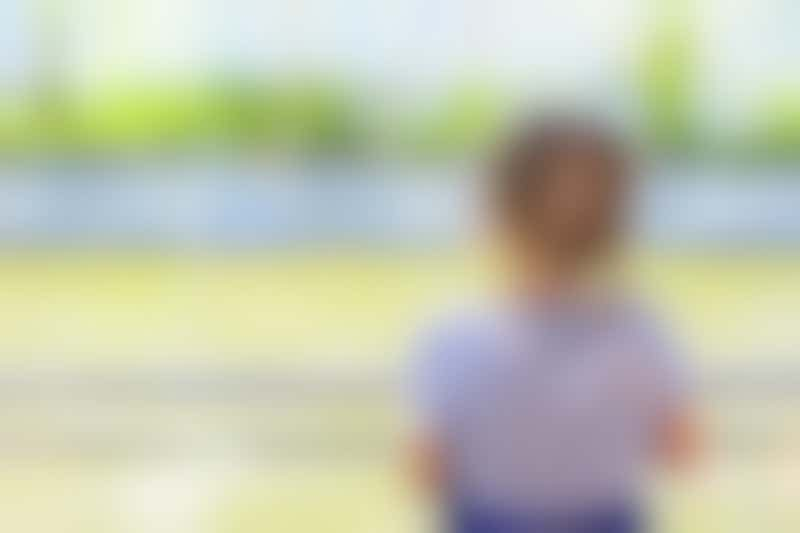 Little girl onboard a river vessel (Photo: TravnikovStudio/Shutterstock)
Would teenagers enjoy a regular river cruise?
It depends completely on your teens and how they would handle life at a slower pace. If they like quiet reading time, love history and don't need a lot of distractions like a pool or other teens onboard to talk to, then a river cruise might be OK. We'd say no, though, if they have difficulty sitting through long meals with adults or become sullen while waiting for other members of the group to catch up.
Do all river cruises offer family sailings?
No. Many river cruise lines try to keep their lines as "adult" as possible, but there are some notable exceptions.
Tauck has been offering family river cruises for years, through its Tauck Bridges department. Uniworld and Vantage also have dedicated cruises for families, as does AmaWaterways through its partnership with Adventures by Disney. CroisiEurope has family cruises in several countries, including Spain, Portugal, Croatia and Italy, during the summer.
Do river cruises have family sailings all year or just in the summer?
The lines mentioned above offer their family sailings primarily in the summer when the kids are out of school. Sometimes lines may offer a family cruise during the Christmas Market season.
Can river cruise cabins sleep three or four people in the same room?
With the exception of some of the lines mentioned above, the majority of river cruise lines do not allow more than two people to sleep in the same room, and most do not have cribs, rollaways or sofa beds available for extra passengers. Here are the ones that do:
AmaWaterways: AmaWaterways is the first river cruise line to design a ship with groups and multigenerational travelers in mind. Family-friendly ships include AmaStella, AmaViola, AmaKristina and AmaMora. The accommodations include 12 staterooms that can house up to three family members each; six sets of adjoining cabins that can be connected via an internal doorway, accommodating families of up to five; and four suites with convertible sofa beds that can accommodate families of up to four.
A-Rosa: Some cabins have a third berth.
Tauck: On Tauck's newer ships, cabins have full-size sofa beds that can be used by families; up to four people can sleep in one cabin. (The line is also retrofitting its older ships, so more cabins will have sofa beds.) Tauck also has suites that can accommodate three adults over 18, as well as two parents and a child.
Uniworld: Uniworld has some cabins with sofa beds on most of its ships.
Vantage: Regular cabins do not have room for a third berth; the Owners Suite does have a sofa that converts to a bed.
Do the activities differ on a family river cruise?
Yes! While shore excursions on most river cruises center around walking and bus tours, family offerings are much more active in nature. On Tauck, for example, a Rhine cruise might include a fondue tasting, a "French for a day" program with language lessons and sing-alongs, a bike trip along the water and a Carnival night, based on historic traditions. Adventures by Disney's program on the Danube also has biking, a falconry show, a Sound-of Music sing-along and a Rubik's Cube magic show in Hungary (where the game was invented).
Not to be outdone, Uniworld offers dessert-making with the ship's pastry chef, tasting local soft drinks with the resident Soda Sommelier, craft workshops and local language classes; every family-friendly cruise itinerary also features onboard visits from local children or teens. Activities on Vantage's ship with family itineraries, River Venture, will be tailored to the ages of the children who book.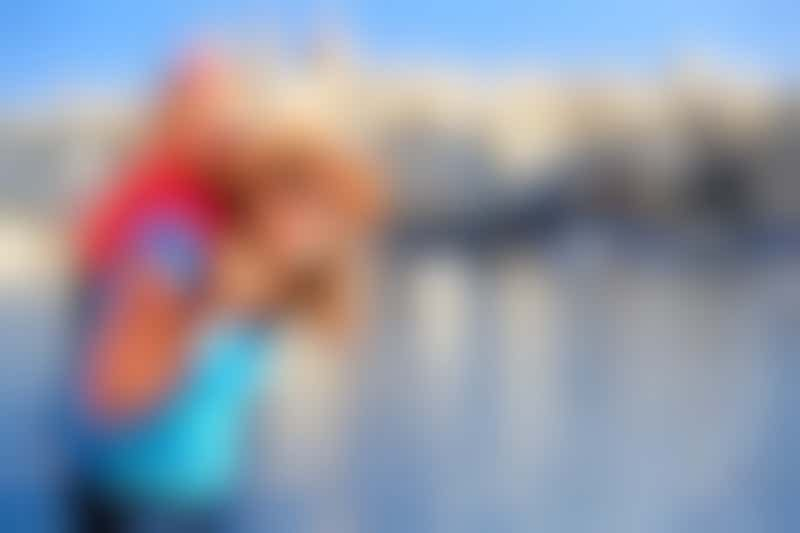 Family vacation in Europe (Photo: Nadezhda1906/Shutterstock)
Do river cruise ships have kids clubs or babysitting?
Because they have limited space (river cruise ships are small by necessity to get through locks and under bridges), very few vessels on the waterways have the space for a dedicated kids club. None offer babysitting during a regular sailing.
On a family sailing, staff members usually take parts of lounges and turn them into kids activity areas. On Uniworld, for example, the staff sets up a Young Travellers Lounge with a PlayStation, a wide selection of games, movies and candy jars. Uniworld also offers babysitting if parents want to go ashore on their own. (In general, however, the family river cruises have activities that families are supposed to do together.)
Do children receive discounted fares on a river cruise?
There are a few discounts out there for families, but not nearly as many as you find in ocean cruising.
Adventures by Disney does have a slightly lower rate for children than adults (but the reduction is less than $1,000 per person).
While A-Rosa does not have family sailings per se, the German-owned line is more welcoming than other river companies in a financial sense, with free fares for children from ages 2 to 15, if they are in the same bed as their parents.
CroisiEurope gives discounts for children under 10 on all river cruises. On its family-specific cruises in Spain, Portugal and Italy, the line allows children 16 and under to sail for free; in Croatia, the discount is 30 percent.
Tauck has a $500 discount for children 12 and under on its Tauck Bridges tours.
Uniworld offers 50 percent off fares for children ages 4 to 18 on select family itineraries; special promotions sometimes allow kids to sail for free.
On Vantage, kids ages 8 to 21 cruise for free, when parents book select cabin categories.
Are there children's menus on a river cruise? Are there high chairs or booster seats?
There are no children's menus on a regular river cruise, but most of the lines that offer family cruises have a separate menu for kids on those sailings. CroisiEurope does not have a special menu on its family cruises, but it asks families to contact them in advance so meals can be adapted, if necessary; staff will also reheat bottles and baby food. River cruises with family sailings will have chairs that are appropriate for the age groups that are allowed to sail. High chairs, as a rule, are not available.
How can I learn more about families and river cruises?
The What to Expect on a River Cruise series is a resource guide, written by Cruise Critic editors and contributors, where we answer the most common questions about river cruises, including dining, cabins and suites, service and onboard activities.