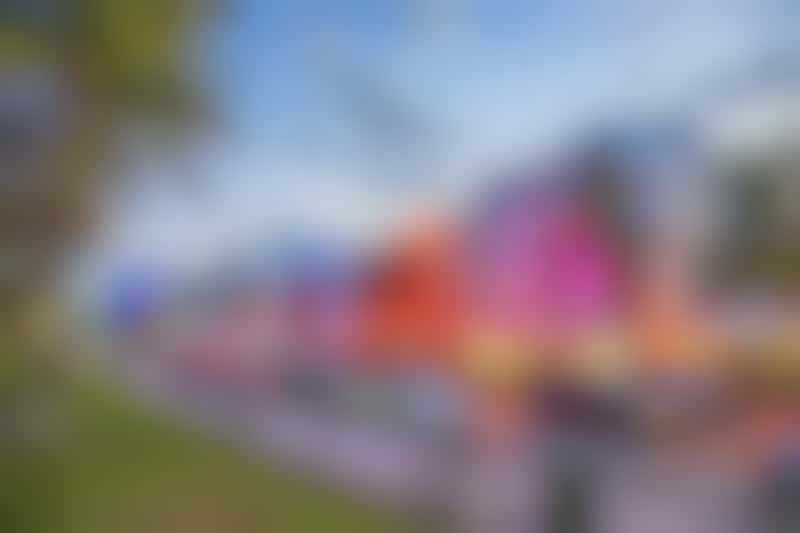 Ocean Drive, Miami at night (photo: Jorg Hackemann/Shutterstock)
There's something a tad criminal about arriving in town mere hours before sailaway, when your cruise leaves from such iconic tourist destinations as New York City, New Orleans or Miami. We highly recommend stopping to experience at least some of what each city has to offer before (or after) your cruise. If you've never been to any of these destinations, you'll find lots of options for sightseeing; even if you've been several times, you can still fill a day or more discovering the local scene beyond the main tourist stops.
Cruise Critic reached out to locals in three of the United States' top tourist destinations -- from which you also happen to be able to take a cruise -- to find out where they like to go to eat, drink, shop and play. Here are a few of their top recommendations.
New York City (Manhattan)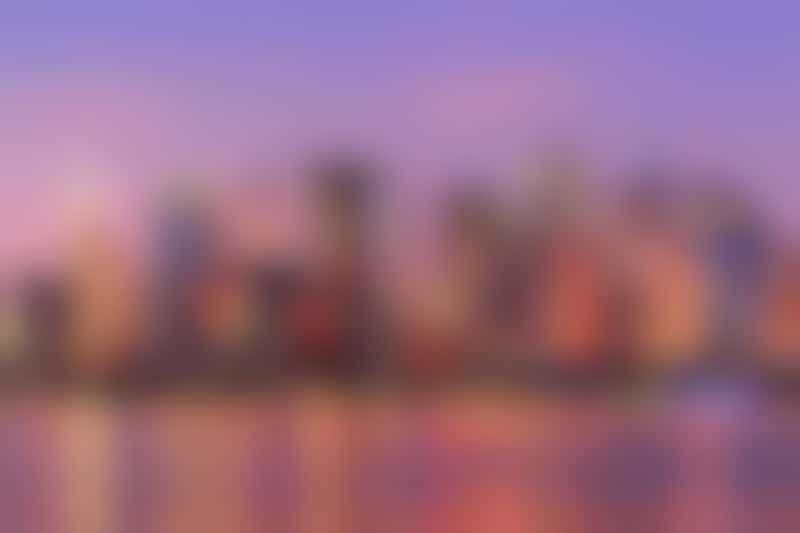 Manhattan Skyline (photo: Songquan Deng/Shutterstock)
Please Don't Tell (PDT): If you're a cocktail aficionado, this is the place to go. The entrance to this tiny yet classy speakeasy -- one of the most exclusive haunts in the East Village (if not all of Manhattan) -- is hidden behind a phone booth inside the Crif Dogs eatery. You'll need reservations, which can be hard to come by, but those who get in can't say enough good things about the cocktails on offer. Unless you enjoy your martini with a hot dog on the side, you'll want to make sure you get something to eat before going, as all they have on the menu are wieners. (East Village)
The Strand: The Strand opened its doors back in 1927 when hardcover and paperback books were still a thing. One of the largest used bookstores in the world, this dusty bi-level store is heaven for book-lovers, carrying everything from rare first editions and beautiful coffee table art books to current reads and a huge selection of children's books. (East Village)
Hudson Kayaking: There was a time you couldn't have paid a New Yorker enough money to get near the Hudson River. But since the river was cleaned up in the 90s, local residents have taken to kayaking its waters. A variety of free and paid options is available at several Manhattan piers. (Tribeca, Greenwich Village, Chelsea and Pier Midtown)
For more New York City recommendations, check out Like a Local: New York City.
Discounted cruises leaving from New York City.
Cruise itineraries departing from New York City.
---
New Orleans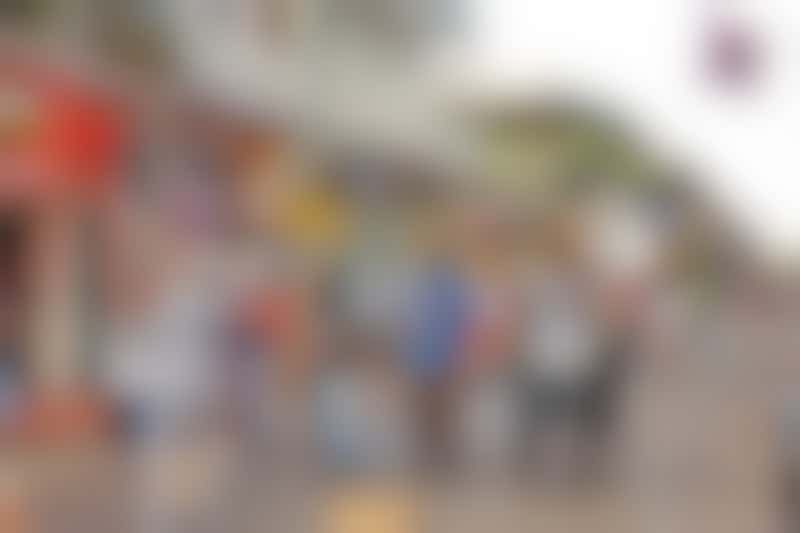 Jazz band playing on Bourbon Street (photo: Simply Photos/Shutterstock)
Dat Dog: The first Dat Dog opened in 2011 on Freret Street, just as the area was becoming a dining destination. It quickly turned into a local favorite, expanding to two other city spots, all colorful locales featuring the work of local artists. As the name implies, the focus is on hot dogs, sausages, traditional bratwurst and kielbasa, as well as only-in-New-Orleans varieties stuffed with alligator or crawfish. There are vegetarian and vegan options available, too. FYI: "Dat" is the local way of saying "that." (Three New Orleans locations)
Magazine Street: Running parallel to the Mississippi River, this thoroughfare is known for its variety of antiques, clothing and local goods. You'll find fine antiques and modern furnishings, casual clothing and upscale fashions, and art galleries with fine art, as well as shops with quirky, locally crafted goods. And, of course, countless places to eat and drink are intermixed with the stores. Since this is a long street with different pockets of retail, it's best to plan your visit. Consider using the bus that runs along the street to get from corner to corner. (Spans several neighborhoods)
Audubon Park: Part of the Audubon Nature Institute, this park has one entrance on St. Charles Avenue, across from Tulane and Loyola universities. The other side opens onto Magazine Street, a stone's throw from the city zoo. The park offers 1.8 miles of trails that circle a golf course, as well as tennis courts, three separate playgrounds and a clubhouse cafe. In the park's center is a lagoon and bird island -- officially named Ochsner Island -- that serves as a rookery where hundreds of birds nest. (Uptown)
For more New Orleans recommendations, check out Like a Local: New Orleans.
Discounted cruises leaving from New Orleans.
Cruise itineraries departing from New Orleans.
---
Miami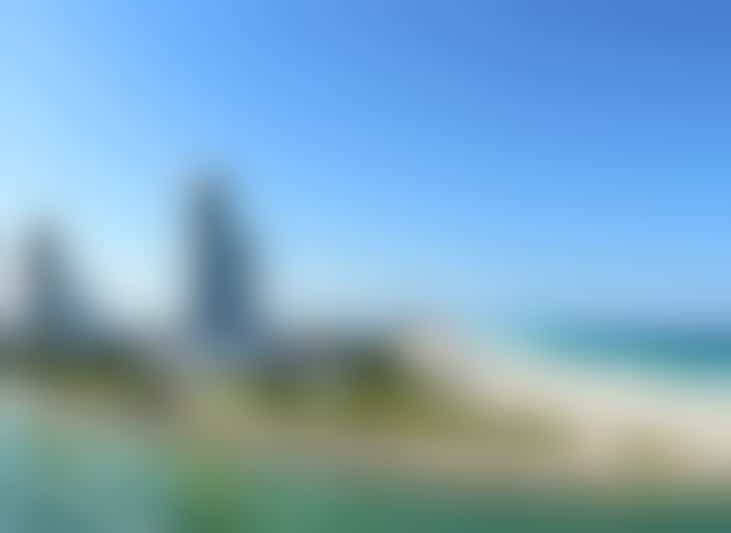 Miami Beach (photo: R.-Gino-Santa-Maria/Shutterstock)
Boater's Grill: Don't let the $5 park entry fee deter you from lunch at this Key Biscayne restaurant in Bill Baggs Cape Florida State Park. A solid choice for waterfront dining and delicious seafood paella, it's also got a relaxed, flip-flop-friendly vibe that locals love, all minus the hustle and high prices of other oceanfront restaurants. (Key Biscayne)
Wynwood Brewery: The craft beer scene is thriving in Miami, and there are several places to enjoy artisanal suds. If you can only hit one, head to Wynwood, where the locals belly up to the taproom for a frosty Wynwood IPA. (Wynwood)
Purdy Avenue: There's lots of wet and wild fun to be had at water sports outfitters along Purdy Avenue in the Sunset Harbour neighborhood on South Beach, where you can rent kayaks and kiteboards or try yoga and Pilates on a paddleboard. (South Beach)
For more Miami recommendations, check out Like a Local: Miami.
Discounted cruises leaving from Miami.