So you've got your first expedition cruise to the tropics or one of the poles on the books and you're starting to plan. Is there anything special you need to pack? Why yes, there are several items you'll want to invest in before heading out to the Amazon or Arctic (or any other tropical or polar destination you can cruise to).
From clothing that will keep you dry or warm to items that protect you from the dangers of too much sun, heat and bugs, Cruise Critic has rounded up a few of the essentials you'll want to have before heading out on your next expedition cruise. (You'll also want to check with your expedition cruise line to see what they recommend; some lines provide parkas and boots during your trip.)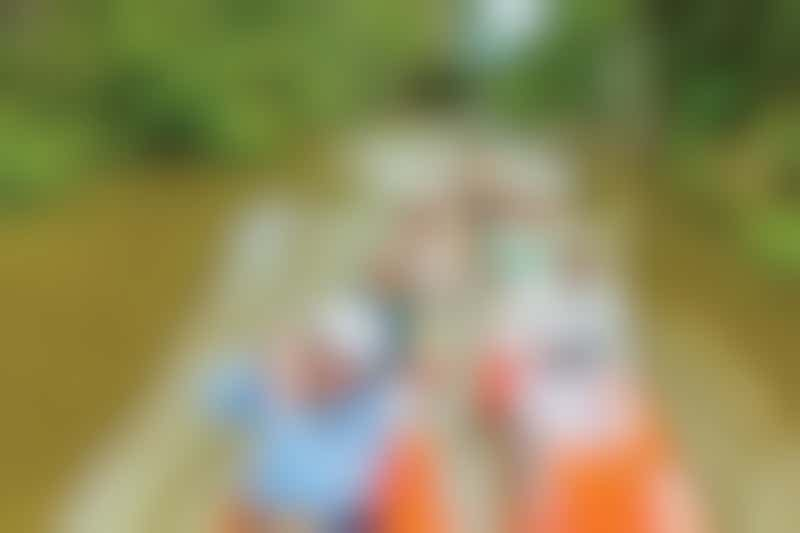 Skiff ride on an Amazon River expedition cruise (Photo: Lindblad Expeditions)
Tropical Weather
UV protective swimwear
Cruisers on expedition sailings to tropical regions will spend much of their time in the water, particular snorkeling and kayaking, so staying sun safe is especially important. Beyond a high-enough SPF sunblock, UV protective swimwear, including long-sleeve shirts and even swim caps are encouraged. Lest you're worried about looking odd, don't -- you won't be the only one covering up! A dive suit can suffice instead, as well, but you might find it too warm depending on where you're cruising.
Sweat-wicking clothes
What makes the tropics so tropical? The heat and humidity, and unless you're from a part of the world with temperatures and humidity levels regularly in the high double digits, you might be shocked at just how much one person can sweat. It's never comfortable to be walking around with your T-shirt sticking to your skin; plus the longer it takes for sweat on your clothing to dry, the longer it takes for your body to cool down. Investing in a few sweat-wicking shirts (and socks if you're going to be wearing hiking boots) will bring you much needed relief after a hot trek through the rainforests of the Amazon or Costa Rica.
Rehydration tablets
Speaking of sweat, it doesn't take long to get dehydrated in the tropics, especially if you've been active. While drinking lots of water is a necessity -- you should have at least one full bottle of water with you every time you get off your expedition ship -- rehydration tablets (also called electrolyte tablets) can help as well. Just pop 'em in water, let them dissolve and drink -- they'll help raise your electrolyte levels back to normal, forcing your body to retain water and getting you nice and hydrated before you know it.
Mosquito repellant
With heat and humidity come mosquitoes and, unfortunately, the diseases they carry. Depending on your itinerary, you might have to take anti-malarial medication, but these will not protect you against other illnesses such as Zika, West Nile and chikungunya. To guard against these mosquito-borne diseases you'll need to bring insect repellant with you, preferably with a high DEET-content. You might also want to consider investing in DEET-treated clothing but just spraying down your own clothes as well as bare skin should suffice.
Antibiotic
Traveler's tummy is not something anyone wants to contend with on any trip and while you can catch a stomach bug on any cruise, bacteria do tend to thrive in many of the warmer climes expedition ships sail to. The best defense against norovirus and other gastrointestinal illnesses is regular hand-washing, but just in case that's not enough always ask your doctor for an antibiotic, like ciprofloxacin or xifaxan that is particularly good at fighting off stomach bugs. (If you're more worried about a bad cold or upper respiratory infection, you'll want to ask for something like Zithromax, also referred to as a Zpack.)
Disposable underwater camera
Rather than -- or in addition to -- investing in a waterproof case for your cellphone, which might or might not actually work (definitely test it out ahead of time), we suggest also picking up a disposable underwater camera to have just in case. In places famous for their underwater beauty it would be a shame to walk away without any photos.
---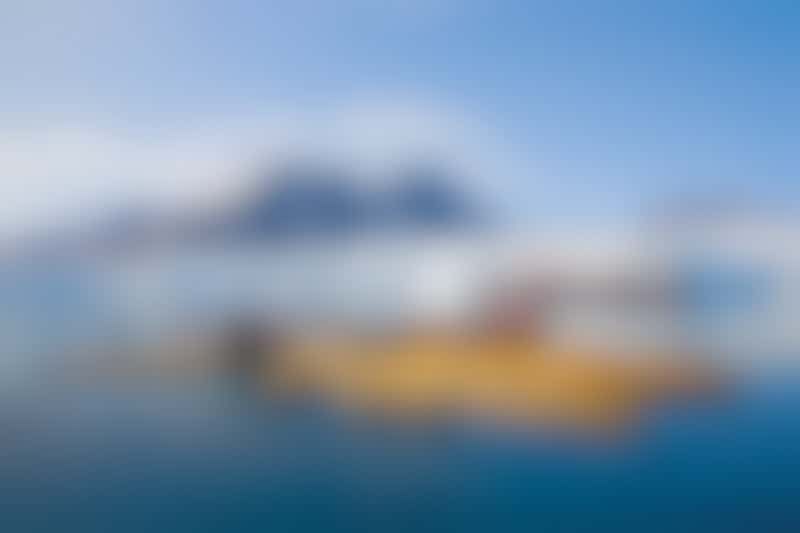 National Geographic Explorer passenger kayaking near Spitsbergen Island (Photo: Lindblad Expeditions)
Polar
Layers
The most important packing tip to remember when it comes to extreme cold-weather cruising is bring layers. It's the key to staying warm in places where temperatures can cause frostbite in minutes. Proper layers require an inner, middle and outer layer.
Inner: Although it seems strange to think you'll be sweating in such cold temperatures, when you combine active movement (i.e., hiking or glacier trekking) with lots of layers, sweat is inevitable. The most important function your base layer serves is to get rid of any perspiration your body creates, as moisture will rob your body of much needed heat. Sweat wicking under layers or thermal underwear are your best options for this layer.
Middle: Most of your warmth should come from this layer, as the middle layer is all about insulation. Natural fibers, such as wool and goose down, and synthetic fleeces all do the job well. If you plan on doing a lot of moving, look for lightweight options that are less likely to hinder your movements.
Outer: The outer layer's main purpose is to protect you from the elements, namely wind, rain and snow. The two attributes you want to look for include its water resistance (waterproof is usually best) and its breathability. Without some level of breathability, any excess body heat will either condense on your clothing (making it wet) or stay close to your body (making you sweat even more). Also be sure your outer layer is roomy enough to fit easily over your inner and middle layers.
Touch-screen gloves
Layers are also necessary on your hands, for the same reasons as above, though you only need the insulation and outer layers here. We suggest making the inner layer a warm pair of touch-screen gloves, especially if you're one of the many who uses his or her smartphone as camera. Once outside, you cannot risk taking your gloves off entirely to take a photo, even if you think you'll only be doing so for a few seconds. So a pair of gloves that will interact with a touch screen is imperative. Cover with waterproof gloves or mittens. (Most experts recommend mittens as they retain heat better.)
Waterproof pants
In the Antarctic and Arctic, almost all shore landings are wet landings. To ensure your legs stay dry once you hit the freezing cold air, you'll need a pair of waterproof pants to pull on over your regular pants.
Moisturizer
Cold and wind are tough on skin -- even if most of your bare skin is going to be covered up when outside. Bring moisturizer with you, preferably extra strength and don't forget to put it on whenever you have the opportunity.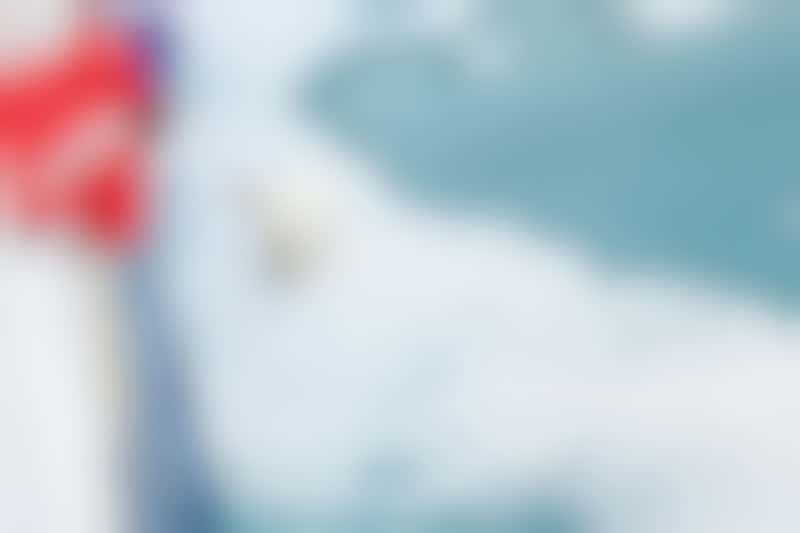 Polar bear in Norway (Photo: Lindblad Expeditions)
Tropical and Polar
UV Protective Sunglasses
It might seem a bit obvious to point out you're going to need sunglasses, especially in the tropics, but it's particularly important that your shades be UV protective, which will protect the inside of your eyes (the cornea and lens, et al), but also your eyelids. And, in polar climes, you're also going to want sunglasses that protect against glare, as you'll contend with quite a lot of glare from the sun constantly bouncing off the white snow.
Sunblock
As with sunglasses, which are an obvious need in the tropics, you'll also want sunblock in the polar regions. Sun here can be up for 24 hours (in the summertime) so you'll want protection all the time. When in the tropics, consider looking for reef-safe sunblock if you plan to do a lot of snorkeling.