Exotic Western Caribbean Cruise Port Highlights
Belize City, Belize. Belize has numerous sites for snorkeling, and most ships offer snorkeling as a supervised shore excursion, along with scuba diving for certified divers. But there is plenty for the non-snorkeler/non-diver in Belize: cave tubing (riding inner tubes on a river crossing underneath a range of hills through a series of caves) is offered by most if not all lines calling here, as are zipline canopy tours. Central America was the seat of Classic Mayan civilization, and there are plenty of ruins to visit including Xunantunich; Cahal Pech; Altun Ha; and Tikal, in Guatemala, considered one of the top two sites in the world. Holland America offers Tikal (reachable by air) as a Belize City shore excursion. It's pricy, but if you crave seeing the best the Mayans created, this is the trip for you.
Roatan, Honduras. Roatan is one of Honduras' Bay Islands (Islas de la Bahia). The Bay Islands are an above-water adjunct to the barrier reef that is their key tourism draw; most people come here for the snorkeling and diving. You can also find shore excursions exploring the forest canopy (including what has become the ubiquitous zipline experience), kayaking, visiting Gumbalimba Park, or just kicking back on Tabyana Beach (bring your strongest bug repellent!).
Santo Tomas de Castilla, Guatemala. There are three areas of interest for cruisers going ashore in Guatemala: eco/adventure tourism, ancient Mayan ruins of the Classic Era, and tropical agriculture and modern Guatemalan history. (In Guatemala, as in much of Central America, modern history and agriculture are irrevocably bound together.) Some cruise lines might offer an excursion by air to the magnificent Mayan site of Copan in Honduras, known as "the Paris of the Mayan World." For those wishing to see ruins on a smaller scale that are more easily reachable and at a more affordable price, a shore excursion to Quirigua National Park, which is devoted solely to the Mayan archaeological site there, lasts about 4.5 hours and costs significantly less. For those looking to spot birds and exotic plants, there is kayaking or motoring on various rivers, like the Rio Dulce.
Puerto Limon, Costa Rica. Arguably, no nation in the Western Hemisphere is more synonymous with ecotourism than Costa Rica. Its mountainous terrain creates rushing streams and rivers, and cruisers can participate in self-guided kayaking tours or canoe trips through lakes and estuaries paddled by experts. Costa Rica has three ranges of volcanic mountains with several active volcanoes, and excursions to visit Arenal Volcano are extremely popular. Rainforest tours include hiking at ground level or across suspension bridges in the canopy; you can also take an aerial tram tour near the capital, San Jose.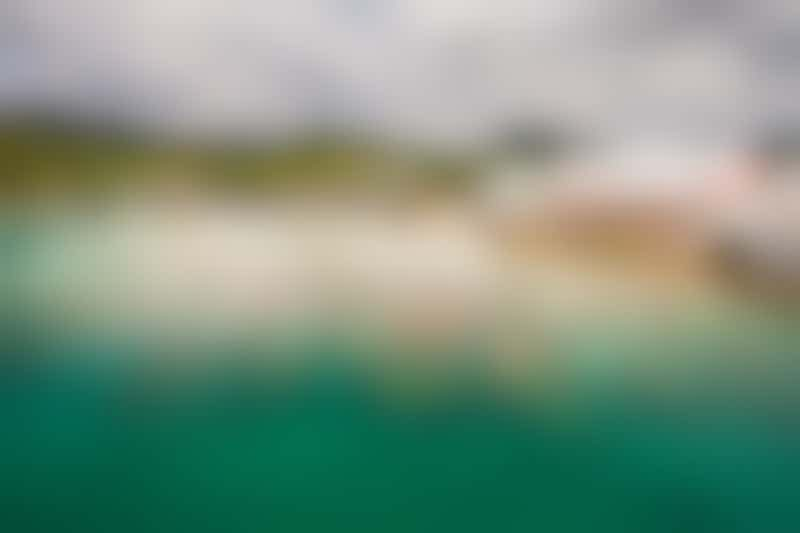 Barrier reef in Roatan, Honduras (photo: Gerardo Borbolla/Shutterstock)