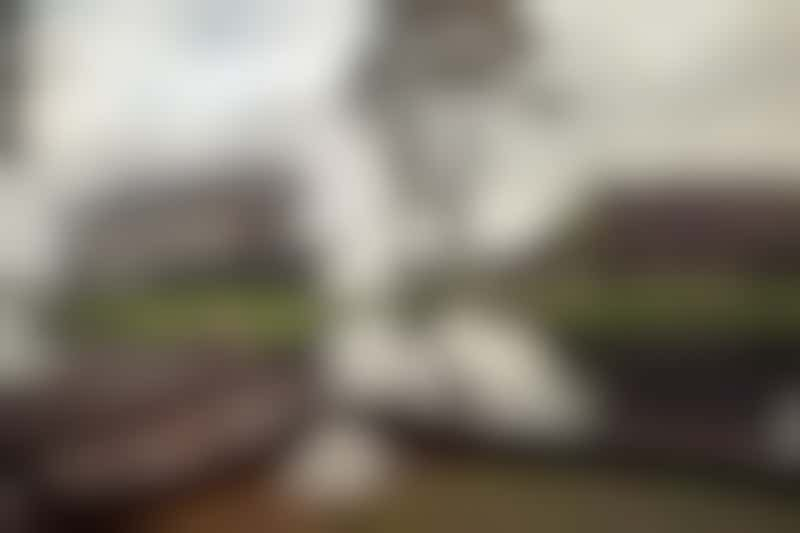 Amatista on the Amazon River (Photo: G Adventures)
You've hoisted beer steins in Cologne, tiptoed through the tulips in Holland and explored the Danube capitals of Vienna and Budapest, possibly even Bucharest and Bratislava. What's next for the avid river cruiser?
Luckily, river cruising has expanded far beyond Europe. Almost every major river line offers what's known as "exotic" river cruises, sailing through waterways in Asia, South America and even Africa.
An exotic river cruise differs from a European river cruise in several respects. For one, the trip is usually at least 10 days to two weeks -- sometimes even longer -- which makes sense when you factor in the long flights. Another major difference is that your trip might spend much less time on the water than you'd expect; many exotic river cruises are more like "cruise tours" with stops and overnights in different cities, instead of mere sailings. (For example, most Yangtze River cruises only spend a few days on the actual river. Most of the time, you're exploring Beijing and Shanghai or making other non-river stops such as Xian or Chengdu.) You might even have one or more internal flights to contend with.
The benefits to taking a river cruise to exotic places are multiple. By spending at least some time on a country's waterways, you'll be able to tour a mix of small towns and villages, as well as the bigger cities. You'll also get an insider look at how the country developed; just as rivers played an important part in the growth of Europe's capitals, they fuel the economy and history in other countries, too. (Some of the greatest structures of antiquity were built along the Nile River, for example.) Finally, you'll get the added bonus of wildlife sightings on Peru's Amazon, India's Brahmaputra and Africa's Chobe River.
---
Best Time for Exotic River Cruises
Because they often take place in the tropics or near the equator, exotic river cruises tend to have a different sailing schedule than their European counterparts. River cruises in Asia, the Amazon and Africa begin their season in October or November, stopping in March or April before it gets too hot. On the Amazon and in Asia, where countries often have defined "wet" and "dry" seasons, itineraries are dictated by typical rainfall amounts. Generally speaking, you'll have the best weather on an exotic river cruise between January and March.
---
Exotic River Cruise Lines
Most of the river cruise lines in Europe also have ships that they either own or charter for exotic itineraries. It's very rare for a line to sail absolutely everywhere; most pick and choose. Uniworld, for example, sails on the Nile and Ganges rivers, but not the Amazon, whereas Avalon charters a ship on the Amazon and has its own vessels on the Mekong and Irrawaddy, but doesn't offer sailings in India or Africa.
The following operators offer exotic river cruise itineraries: AmaWaterways, Avalon Waterways, Viking River Cruises, Scenic Cruises, APT, Abercrombie & Kent, Oberoi, Uniworld Boutique Deluxe River Cruises, Wendy Wu, Vantage, CroisiEurope, Pandaw, International Expeditions, Belmond, Sanctuary Retreats and G Adventures. Smaller operators occasionally run one-off cruises as well.
One thing that can differ when you book an exotic river cruise, as opposed to a European one, is the prevalence of charters. Century Cruises and Victoria Cruises own most of the vessels on the Yangtze that are chartered by American companies, for example. It's not uncommon for more than one operator to charter the ship at the same time, so one sailing might have passengers who booked through Viking, Abercrombie & Kent and Uniworld. The amenities and inclusions, however, may differ for these passengers, depending on which company they booked through. Always check to see what your river cruise company or tour operator includes, in terms of drinks, shore excursions and meals, as well as cabin selection.
---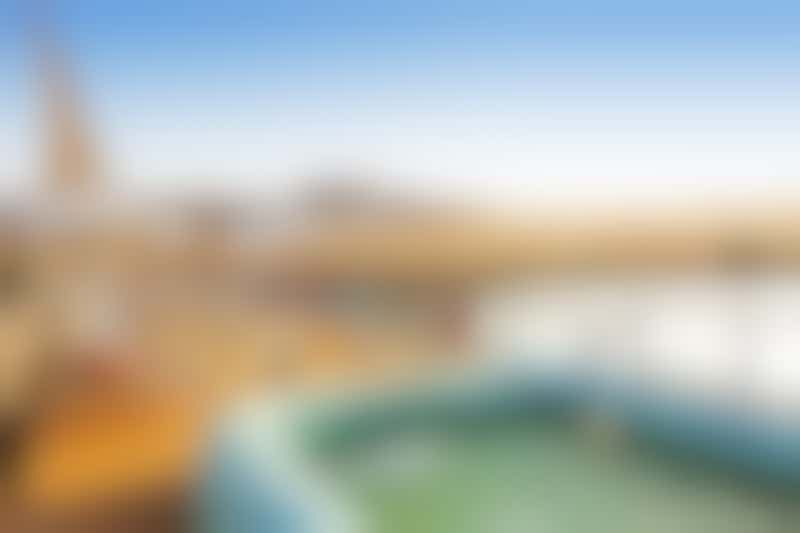 Zein Nile Chateau on the Nile River (Photo: Sanctuary Retreats)
Exotic River Cruise Itineraries
Amazon River: There are two ways to explore South America's longest river. If you travel on the wider Brazilian part of the river, you'll generally be in a smaller oceangoing vessel, usually run by a luxury line such as Crystal. The smaller, more intimate river cruise vessels ply the Peruvian portion of the Amazon. Departing from Iquitos, these cruises can range from three to seven days, and are often combined with a cruisetour to Machu Picchu or the Galapagos.
Brahmaputra River: This newcomer to the exotic cruise market is located in northeast India, in the state of Assam. Weeklong cruises here usually focus on wildlife spotting and small villages, with cruisetour stops in India's Golden Triangle cities of Delhi, Agra and Jaipur, as well as Kolkata.
Chobe River: Located in Botswana, cruises on the Chobe River usually take place on one chartered vessel, Zambezi Queen (although CroisiEurope is adding a vessel here in late 2017). Cruises on the Chobe last from an overnight to four days, and are always part of a larger cruisetour that encompasses wildlife safaris in South Africa, Botswana or Namibia, as well as tours of Victoria Falls.
6 Things You Must Know About an Africa River Cruise
Ganges River: Cruises sail on the lower portion of India's holiest river, also known as the Hooghly. The seven-night trip begins in Kolkata, usually before or after a tour of India's Golden Triangle cities. Expect small towns and villages on this sailing, rather than big cities, and plenty of scenic cruising; daily life on the river itself offers plenty of sightseeing.
Irrawaddy River: Myanmar (Burma) has expanded its river cruising dramatically in recent years. Most itineraries begin with several days in Yangon, before joining the river. Time on the river can vary, from three to four-night cruises between Mandalay and Bagan, to two-week sailings that go almost to the Chinese border.
Mekong River: Small towns in Vietnam and Cambodia are the focus of a Mekong River cruise, with time before or after spent at the ruins of Angkor Wat in Siem Reap and in Ho Chi Minh City (the former Saigon). More unusual options take cruisers on the upper portion of the river to Laos.
Nile River: Perhaps the best-known of the exotic river cruises, the Nile has been a bucket list stalwart for decades. Although interest and options have waned in recent years after the Arab Spring, major lines are still offering Nile cruises. The typical itinerary begins with several days in Cairo before the cruise, with the actual sailing taking place between Luxor and Aswan (with the option of a flight day trip to Abu Simbel). Longer cruise options include time on Lake Nasser; or, for those with plenty of leisure time, the entire route of the Nile leaving from Cairo.
Yangtze River: Cruises on China's longest river are more known for the land portion of the trip, as actual sailing time is usually limited to three or four days on the stretch of river near the Three Gorges Dam. Itinerary options around this cruise abound, however; choose from cruisetours that take in Tibet; Xian and Chengdu; or even a secondary cruise on the Li River.
Other exotic river segments: While the rivers listed above are the most common exotic itineraries (and yes, we know that's an oxymoron), some tour operators pride themselves on exploring new territory. Pandaw, for example, offers "scouting cruises" annually, where you'll sail with the company as it develops a new route. (In 2018, Pandaw will explore the Irrawaddy Delta, for example; it's also run trips on the Kapuas River in Borneo, the Chindwin River in Myanmar (Burma) and the Red River in northern Vietnam.)
Even in Europe, you can find off-the-beaten path river cruise itineraries, particularly through CroisiEurope, which is the sole operator on rivers such as France's Loire, Spain's Guadalquivir, Germany's Neckar, Hungary's Tisza and Croatia's Sava. For more options, read Most Unusual River Cruise Itineraries.
---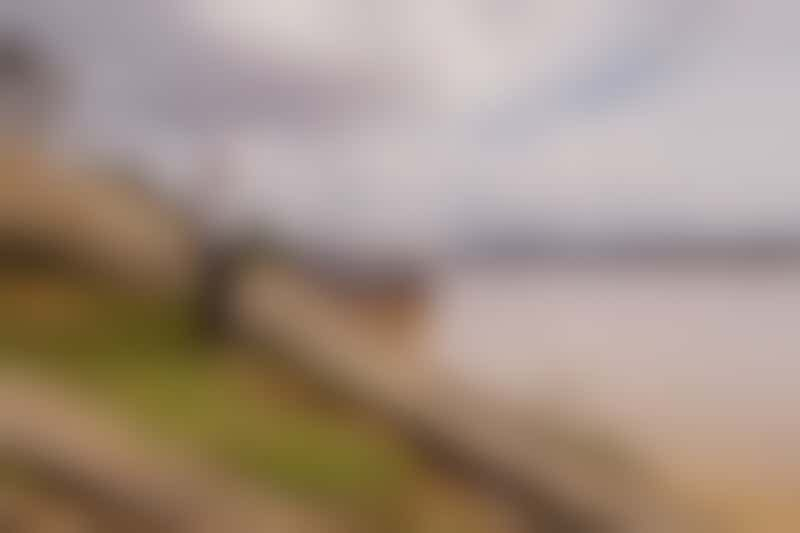 Ananda in Myanmar (Photo: Sanctuary Retreats)
Exotic River Cruise Tips
Pack light. Since some itineraries require internal flights, weight restrictions on luggage may apply. Safari planes are notoriously small, for example. Domestic airlines in India make significant amounts through extra baggage fees; if your luggage is too heavy, you'll want to make sure you have local currency to pay.
Bring meds. Sanitary conditions in developing countries can be vastly different from what you're used to; intestinal issues are common. A trip to a travel doctor before you go is essential for necessary vaccinations such as typhoid or yellow fever. The travel doc can also help you put together your personal medicine chest, which should include Xifaxan for stomach issues (while Cipro was once the most common antibiotic, doctors are steering away from it now because it can cause joint issues); malarial meds, if necessary; a Z-pak antibiotic for other issues; Neosporin for cuts; over-the-counter medications you like (as they are hard to find in other countries) and, of course, any prescriptions you normally take. Bug spray with DEET, sunscreen and hand sanitizer are also must-pack items.
Dress casually. Exotic river cruises seldom have formal nights, so there's no need to tote cocktail dresses, a suit and tie or high heels. A sundress or a jacket is about as dressed up as things ever get, even if there's a captain's reception or gala dinner. If you're on an itinerary that stops at temples, mosques or other holy sites, bring long pants and a scarf to cover up bare shoulders. A sun hat is usually a good item to throw in as well.
Prepare to be active. The "docks" on some exotic river cruises are pretty simple -- as in, the ship ties up to the bank and there's a small portable gangway you walk over. You'll sometimes be walking over uneven terrain or past conditions that aren't the most sanitary; while you might be tempted to wear sandals because of the heat, closed-toe shoes are usually better.
Read the fine print. While almost all of your meals are covered on the river portion of your cruise, the tour part of the trip sometimes has "on your own" meals. Read your itinerary to see exactly what you'll have to pay for on your own. Also be prepared that you might not have a lot of choice in where you dine, particularly if your cruisetour is bunking down outside the central city. In those cases, the hotel restaurant may be your only option.
Expect glitches. While all of the river cruise lines strive to offer the same level of service on exotic itineraries that they do in Europe, be prepared for glitches. On many itineraries, the lines charter ships managed by a local operator, and you will likely be dealing with waiters, bartenders and stewards who come from a developing country. A bit of empathy, as well as explaining your needs in a calm and concise manner, can go a long way toward having a good experience or resolving issues that come up.