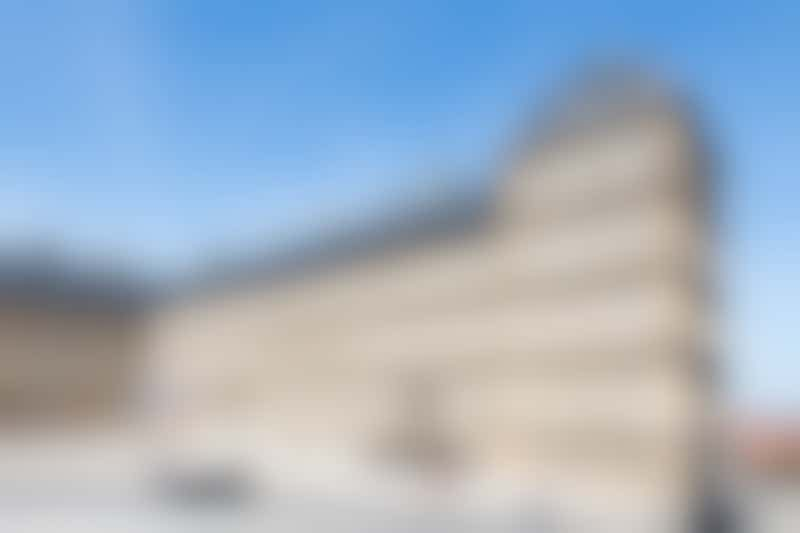 Old Court and New Residence (Photo: manfredxy/Shutterstock.com)
On the way to the Rhine River from Nuremberg, cruisers might find themselves on the Regnitz River (a tributary of the Main) stopping at the quaint town of Bamberg. Here, they can visit not one, but two princely palaces: the Old Court (or Alte Hofhaltung) and the New Residence. The Old Court, built in 1576, was the residence of the prince bishops Bamberg in the 16th and early-17th centuries. It still contains fragments of masonry from the original great hall and chapel of the 11th-century palace that used to occupy the same space. Today, most of the building is too dangerous to visit, but the lower level does house the Historical Museum of Bamberg. The open court was used to film scenes from the 2011 "The Three Musketeers" movie.
Across the street from the Old Court is the New Residence, built in two stages, the first in 1602, and the second between 1697 and 1703. The mixed Renaissance and Baroque palace served as a home to the prince bishop of the city during the 17th and 18th centuries. The building has over 40 rooms featuring beautiful stucco ceilings, and furniture, wall tapestries and life-sized portrait murals from the 17th and 18th centuries.