Escape the Rubicon on Harmony of the Seas (Photo: Cruise Critic)
You know you're in for a memorable experience when the spaceship you've just boarded has propulsion problems, and you're suddenly floating in space being slowly drawn into the sun. Welcome to Escape the Rubicon, found on Royal Caribbean's Harmony of the Seas!
What It Is
Part of the escape room craze sweeping the planet, Escape the Rubicon on Harmony of the Seas is an adventure game in which participants are locked in a room (on Deck 14, located right outside the kids club) and have to solve a series of puzzles to escape. In this particular version, four to 12 people "board" the steam-powered starship, the S.P.S. Rubicon, which very quickly experiences a power outage leaving it tumbling in space dangerously close to the sun. Participants have 60 minutes to get the power and navigation back up by solving a variety of puzzles and finding necessary props.
Sounds simple, no? Unless you've got Sherlock Holmes' investigatory skills and enhanced powers of observation and deduction, it's actually quite a challenge; fewer than 30 percent of groups actually manage to escape in 60 minutes. Fortunately, if your group gets stuck on one puzzle for too long, an official escape guide is on hand to nudge you in the right direction. For instance, during our session we never discovered on our own that some round panels actually swung out to reveal hidden spaces, but while our backs were turned, our guide opened one so that when we finally noticed it we knew to check all the others.
Other hints might indicate that you're focusing on the wrong puzzle at the wrong time -- you've got to solve everything in the correct order as you might need a key or other prop (rewarded to you when solving an earlier puzzle) in order to tackle a later puzzle.
Cooperation between group members is critical; you'll need to work together if you want any chance of solving all the puzzles. It's a great bonding experience for groups of friends and families, but also an excellent way to get to know new people.
---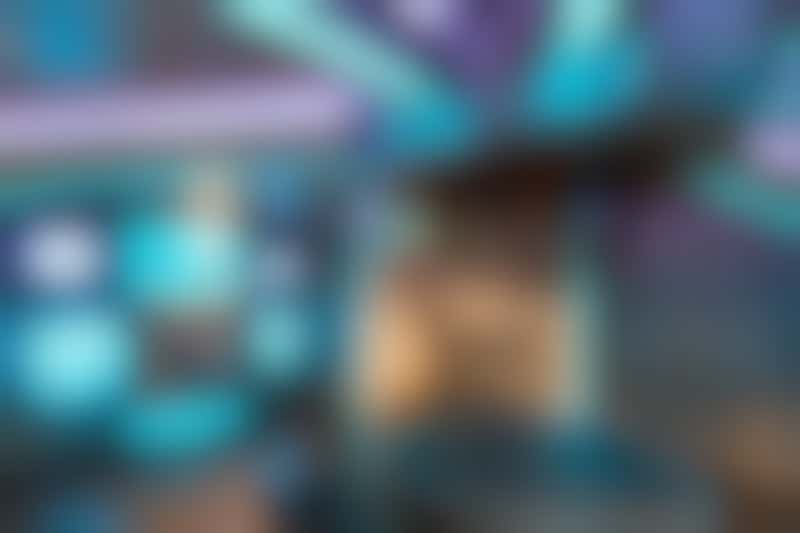 Escape the Rubicon on Harmony of the Seas (Photo: Cruise Critic)
Price
There is a charge of $8.99 per person for the 60-minute session. Passengers in Star Class suites receive one free session for each person, per room.
---
Ships
Escape the Rubicon can only be found on Harmony of the Seas, though a pop-up Puzzle Break is available on Anthem of the Seas.
Show Harmony of the Seas Prices