Conjured up by master patissier Eric Lanlard, The British pastime of afternoon tea is a daily ritual onboard P&O Cruises ships. The line indulges passengers with quaint finger sandwiches, gorgeous cakes and scones with jam and clotted cream, accompanied with a hot pot of tea.
Here's what you need to know about afternoon tea on P&O Cruises.
What's Special About Afternoon Tea on P&O Cruises?
Afternoon tea is enormously popular on P&O Cruises' seven ships. Passengers can tuck in every day for no charge -- or pay extra for a gourmet extravaganza by Eric Lanlard (one of P&O Cruises' Food Heroes) on Arcadia, Azura, Britannia, Ventura and, from May 2020.
Afternoon tea takes place in one of the dining rooms on each ship, usually from around 4 p.m. to 4:45 p.m. There's a proper sense of occasion, with waiter service and tea poured from china pots.
Eric Lanlard's Afternoon Tea takes place on sea days in The Epicurean restaurant on Azura, Britannia, Iona and Ventura and in the Ocean Grill on Arcadia. Passengers are advised to book ahead for this.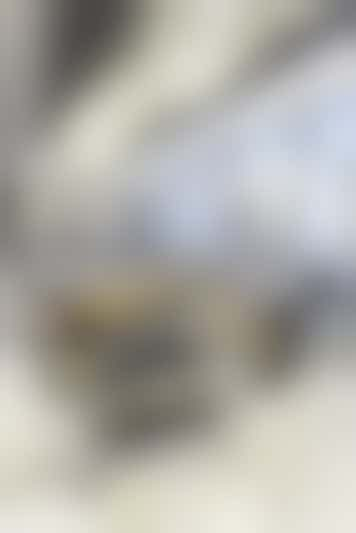 What's Included?
For the standard afternoon tea, waiters serve finger sandwiches with fillings including smoked salmon, cucumber and cheese, as well as dainty cakes. The mini lemon meringue pies are especially delicious. Scones are served warm with jam and clotted cream. There's a choice of tea, too, from English Breakfast to Earl Grey, green tea, peppermint, raspberry and chamomile. Waiters bring the sandwiches and cakes to the table but are generous with second helpings if you want more.
The Eric Lanlard tea is a masterpiece. Waiters present cake stands laden with beautifully crafted items, which are often not what they seem. What looks like a chocolate eclair, for example, is a savoury choux bun with a cheesy, pancetta and porcini filling. The scones are infused with orange blossom, or raspberry and raw cacao. The salmon tarts are delicately flavoured with beetroot and vanilla. A chocolate sphere sprinkled with gold breaks open to reveal chocolate mousse and raspberries macerated in framboise liqueur. A delicate financier cake is fragrant with rose-scented cream cheese and rose petals. The West Indies chocolate tart, meanwhile, is rich and decadent, infused with spices.
There's a selection of teas on offer and for more conservative tastes, plain scones (with jam and clotted cream, of course) as well as the flavoured versions.
How Much Does it Cost?
Regular afternoon tea is free. The cost for Eric Lanlard's Afternoon Tea is from £15 to £20, depending on the length of the cruise. Given that in a top hotel you could pay upwards of £40 for afternoon tea -- though more typically £50 to £60 -- this is superb value and a real treat.