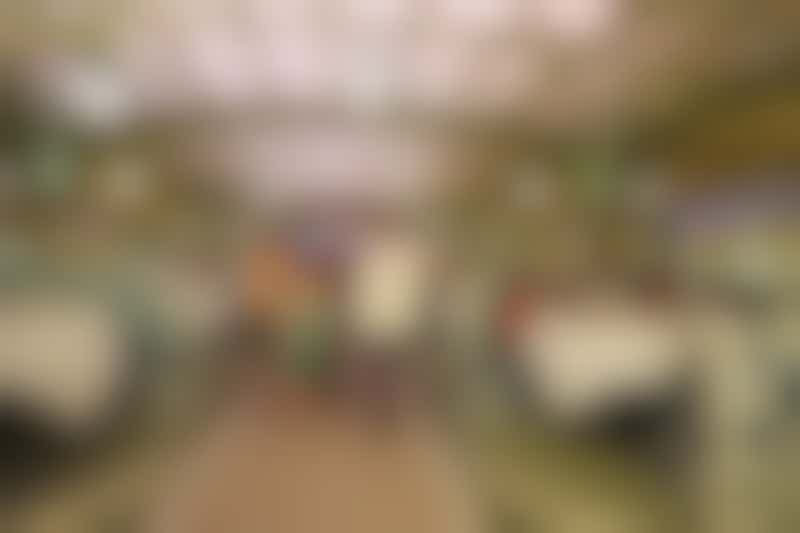 Disney's Enchanted Garden restaurant (Photo: Disney Cruise Line)
From Animator's Palate, which incorporates interactive animation elements while you eat, to adults-only Remy, boasting some of the most high-end French food at sea, meals aboard Disney Cruise Line's ships will make your jaw drop -- and not just to welcome the next forkful of amazing cuisine. When it comes to the Enchanted Garden, one of the main dining rooms on Disney Dream and Disney Fantasy, cruisers are wowed by impressive touches like gorgeous flower chandeliers made of glass, a giant fountain and subtle color-changing scenery that makes diners feel like their meal has taken them from sunrise to sunset.
Ambiance
The Enchanted Garden restaurant is inspired by the French gardens of Versailles. Passengers will find themselves surrounded by earthy green tones and flowery carpeting and latticework. White chairs, trellises and linens add an air of sophistication, and small oval windows and special overhead lighting will give you the feeling that you're inside a conservatory or large gazebo, dining at a garden party straight out of "Alice in Wonderland."
Adding to the atmosphere are flower-shaped glass lights that hang from the ceiling and a large cascading fountain, which serves as the room's centerpiece.
What's most intriguing about this venue is that, as you finish your dinner, lights throughout the restaurant change, dimming to make it seem as though you've gone through the course of an entire day, from morning to afternoon and from evening to nighttime, complete with a faux sunset and twinkling lights meant to look like stars.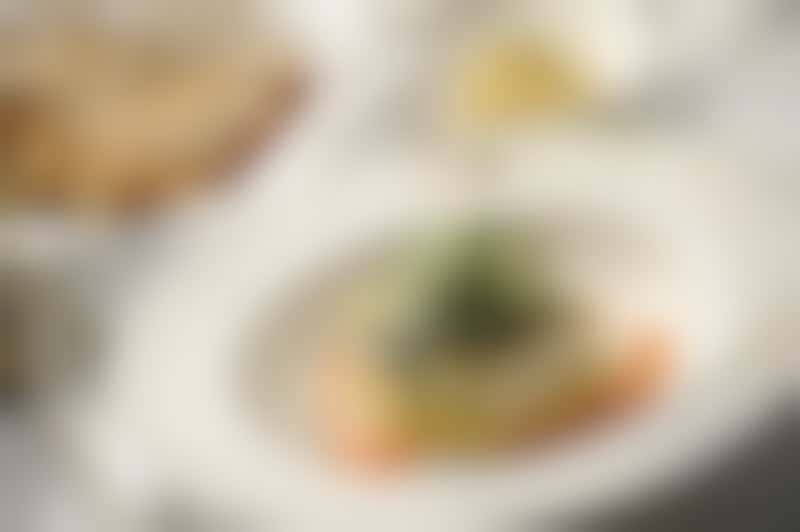 Pan-seared seabass in Disney's Enchanted Garden (Photo: Disney Cruise Line)
Meals
Cruisers can choose the Enchanted Garden for buffet breakfast and lunch, sitting wherever they please. Choices for breakfast include items like hash browns, scrambled eggs and even waffles shaped like Mickey Mouse, as well as a selection of fruit and breakfast meats. A made-to-order omelet station can also be found there.
The lunch buffet features soup, salad, burgers, pizza, wraps and grilled chicken, among other options.
For dinner, Disney operates on a rotational dining system; passengers are assigned to one of three onboard main dining rooms -- a different one each night -- where they will eat at a set table at a set time and be served by the same team of waiters. When you dine at the Enchanted Garden will depend on the dining schedule to which you're assigned.
Expect the dinner menu -- which is specific to Enchanted Garden -- to feature starters like lobster ravioli and ahi tuna with avocado, entrees of roasted pork tenderloin and pan-seared sea bass, and mouthwatering desserts that might include chocolate tortes and banana sundaes.
Vegetarian and kid-friendly menu items are also available during all three meals.
Price
All meals in the Enchanted Garden restaurant are free.
Ships
You'll find the Enchanted Garden aboard Disney Dream and Disney Fantasy.
Show Disney Cruise Line Prices