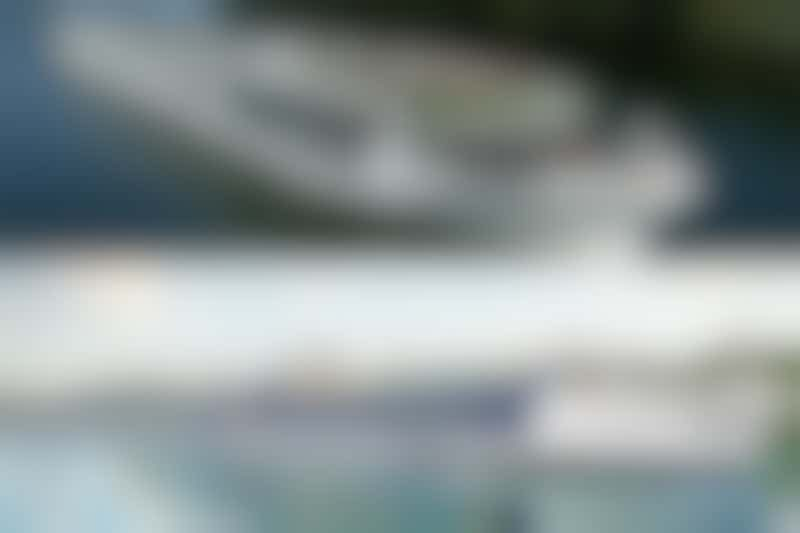 Emerald Cruises vs. Vantage Deluxe World Travel (photo: Emerald Cruises; Vantage Deluxe World Travel)
They share a tour company background and a very similar price point, but these two river cruise lines offer a different onboard experience. Boston-based Vantage Deluxe World Travel began life in 1983 to offer land tours, and launched its first river vessel a decade ago. Dating from 2014, Emerald Cruises is the new kid on the cruising block. It is the budget-conscious sibling of upscale Scenic Cruises, both part of an Australian-owned parent company that started out as a coach tour operator, entering river cruising in 2008 when the first Scenic ship was unveiled.
Interested to find out which one will suit you? Read on to discover the contrasts between Emerald and Vantage.
Price, Inclusions and Booking Policies
Pricewise, there is little difference between fares on Emerald and Vantage. However, the inclusions are not the same.
Perhaps a nod to its Australian origins (where more travel products are all-inclusive), Emerald's fares include gratuities and offer wine, beer and soda with lunch and dinner, while on Vantage tipping is extra and drinks are only included with the evening meal. As with all river cruises, prices can vary depending on the time of the sailing, date of booking and any special deals and discounts. Emerald sells through travel agents and direct to the public, while Vantage encourages passengers to book directly with them (except outside the United States. where the line works with travel agent partners).
Both lines require payment of a non-refundable deposit to secure a booking, with the balance to be paid 90 days before the date of departure, or in full if booked less than 90 days before sailing. Emerald has a more generous cancellation policy compared to Vantage. Passengers who cancel more than 91 days before a cruise forfeit their deposit, 35 percent of the fare for cancelling between 60 to 90 days prior to departure, 50 percent for cancellations between 30 and 59 days, and the total fare for cancellations less than 29 days before sailing. With Vantage, passengers lose $300 from their $500 deposit if they cancel their booking at any time up to 121 days from departure, and forfeit the full deposit for cancellations from 91 to 120 days. From 61 to 91 days the cancellation fee is 40 percent of the fare, 65 percent from 31 to 60 days and the full fare for cancelling less than 30 days before sailing.
In 2017, Emerald Cruises also introduced a guarantee that provides a refund of up to $475 per day for up to seven days, or $3,325 per person, for issues that include the ship being unable to sail due to high or low water levels, mechanical breakdowns or industrial action affecting the sailing. The guarantee is valid, regardless of what country you book in.
Itineraries on both lines are sold as cruise-only or including air travel. Both lines include airport transfers.
Choose Emerald if you don't want to worry about tips.
All gratuities and tipping on Emerald river cruises and shore excursions are included. Vantage operates an automatic gratuity system (unusual on river vessels) where tips are added to the onboard account rather than being settled by passengers at the end of the cruise. The amount is a fairly steep at €17 ($19.25) per person, per day, and €20 ($22.50) per person, per day, for passengers staying in suites.
Choose Vantage if you are a solo traveler.
Vantage has a higher-than-average number of single cabins and offers low, flat-rate supplements for these rooms. It also offers a "Roommate Matching Service" for passengers happy to share a twin-bedded cabin with another single traveler of the same gender. At the time of booking, passengers pay 50 percent of the single supplement rate, which is refunded after the trip if a sharer is found. On selected "guaranteed share" cruise dates, passengers requesting a roommate pay the regular per person, double occupancy rate -- whether or not a roommate is found.
---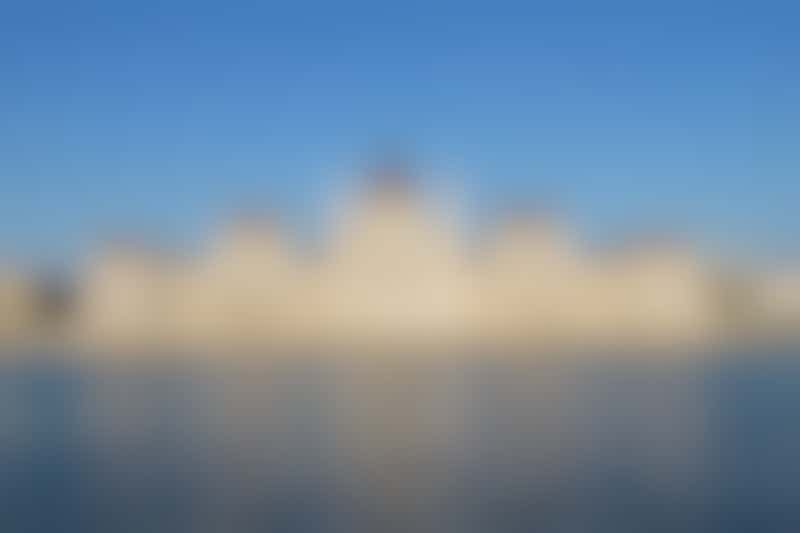 View of the Budapest Parliament Building from Emerald Dawn (photo: Remedial therapist/Cruise Critic Member)
Shore Excursions
Both lines include a guided excursion at each port of call in the cruise price, typically a walking tour or coach trip to an interesting sight, such as a castle, vineyard, market or craft workshop. All tours are included on Emerald and Vantage offers additional optional excursions, for a fee.
Choose Emerald for more complimentary options.
On Emerald there are also "EmeraldPLUS" tours, which are enhanced and more immersive cultural experiences, included in the cost. There will typically be one of these per weeklong cruise, such as an evening concert or home-hosted tea with a local family. For energetic guests, there are also free "EmeraldACTIVE" tours, such as escorted bike rides; in 2019, the line added Active Managers to help run these programs.
Choose Vantage if you enjoy a change of pace.
Free time is built into every Vantage shore excursion, providing the opportunity to enjoy a coffee break or browse around the shops. Independent passengers can also do their own thing with the help of the onboard concierge who is able to provide sightseeing tips, suggest places to eat and drink and help with any bookings that might be required.
---
Itineraries, Demographics and Fleet
Since debuting with two vessels in 2014, Emerald now has a fleet of five 182-passenger "Star-Ships" sailing on seven- to 14-night cruises on the Rhine, Main, Moselle and Danube. While it currently operates charters on the Rhone, in 2017, it will launch its own 138-passenger ship on the Rhone and Saone, and a 112-passenger vessel on the Douro. In 2016, Emerald entered the Asian market with a chartered vessel sailing on the Mekong through Vietnam and Cambodia.
Vantage has six ships, with the newest vessels carrying 176 passengers. The line sails on the same European rivers as Emerald, and additionally offers cruises on the Moselle and Elbe. Cruises start at seven nights and can be packaged together, with land stays if required, to provide vacations of anything up to a month or more. It also charters vessels on the Mekong, the Irrawaddy in Myanmar (Burma), Yangtze in China and Ganges in India. Both lines run Christmas market cruises.
Choose Emerald if you want to sail with a cosmopolitan, younger crowd.
Around 50 percent of Emerald's passengers are from Australia, with remaining travelers hailing from the U.K., United States, Canada and other English-speaking countries. With its funky, boutique-style and bright decor, the line attracts a fair number of cruisers in their 40s and 50s, which is below the average river cruise age group.
Choose Vantage if you prefer to sail with like-minded mature Americans.
Although it has recently started marketing in the U.K. and Canada, Vantage has its roots firmly planted in the United States and says its ships have been designed exclusively with the discerning North American traveler in mind. The majority of passengers are from the United States and the line attracts many seniors and retired folk due to the large choice of longer itineraries.
---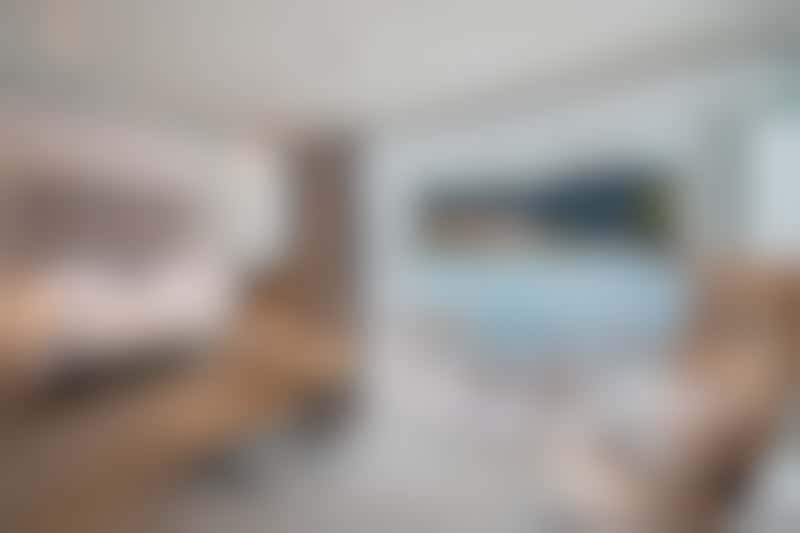 Emerald Cruises' Grand Balcony Suites (Photo: Emerald Cruises)
Cabins
Both lines are neck and neck in the cabin stakes, with Emerald's "Star-Ships" and Vantage's newest ships having 92 cabins (older vessels in the Vantage fleet vary in size). Neither line has walkout verandas. On Emerald, all cabins on the middle and upper decks have an "indoor balcony" where the upper part of the floor-to-ceiling window drops down halfway to create the feeling of being on a balcony. On the same decks on Vantage ships, there are French balconies, so the overall effect is pretty much the same. On both lines, the cabins on the lower decks have fixed windows.
The majority of cabins on the Emerald vessels are Panorama Balcony Suites, which measure 180 square feet, and the lower deck standard staterooms are 162 square feet. The four two-room Owner's Suites are 315 square feet and the eight Grand Balcony Suites, comprising one room, are 210 square feet. There are also two single cabins that measure 130 square feet.
On Vantage, standard staterooms are 165 to 170 square feet, and Deluxe Suites are 250 square feet. Vantage one-room Owner's Suites (one on each ship) are 330 to 350 square feet. Vantage vessels have up to eight single cabins that are 125 square feet.
Choose Emerald if you prefer a light look (and like to reflect on things).
Cabins seem very light and airy due to the extensive use of mirrors -- two full-size floor-to-ceiling mirrors in most cabins, mirrored cupboards in the bathrooms, mirrors over the basins and mirrored panels beside the beds.
Choose Vantage if you want to soak in a bath.
All Vantage suites are fitted with a bath tub -- a rare find on river vessels.
---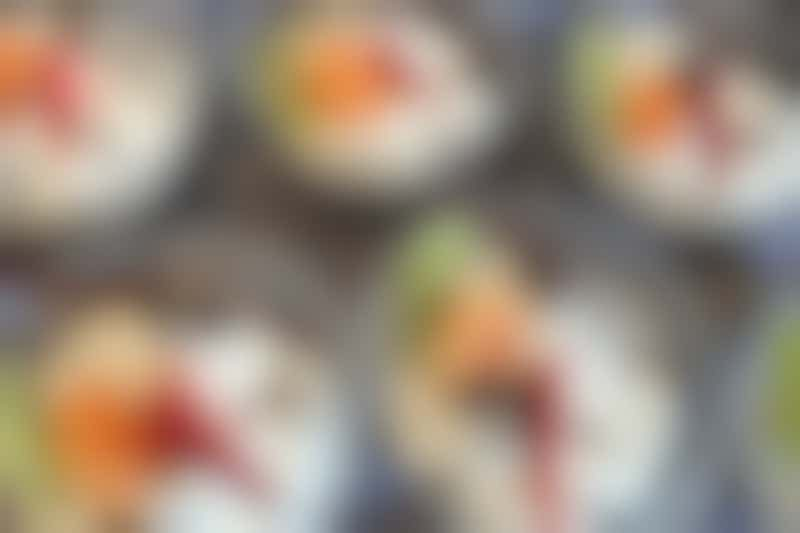 Dessert served on Vantage's River Voyager (photo: Ashley Kosciolek)
Dining
On the food front, both lines have a similar set up, with a main restaurant used for breakfast, lunch and dinner, and alternative venues for early-bird breakfasts and lighter alternatives at lunchtime and in the evening. Both have outside decks set up with tables and chairs where passengers can eat on fine days. Emerald serves its lighter options in the lounge and on Vantage, there is a separate Captain's Club area at the rear of the ship. Both lines also have a barbecue, which is generally offered once a week on Emerald and daily on Vantage. They both have 24/7 complimentary coffee stations.
Vantage makes a point of saying it caters to the American palate, which means regional dishes are tweaked to appeal to Western tastes. There is also an "always available" menu of grilled chicken breast, salmon fillet and sirloin steak. Food on Emerald is more international with, for example, dishes such as curry. It also offers "always available" items. Both lines provide vegetarian options at every meal, and special diets can be accommodated with advance notice.
Choose Emerald if you want most drinks included.
Emerald includes wine, beer and soft drinks at lunch and dinner. On Vantage, wine is only included at dinner.
Choose Vantage if you like meals served by wait staff.
Vantage places the emphasis on sit-down meals rather than buffets, and offers a full a la carte served lunch. On Emerald, in common with most lines, lunch is buffet-style. Dinner on both lines is served to the table.
---
Enrichment
Emerald and Vantage offer enrichment programs linked to the destinations on the itinerary, including talks, cooking demonstrations, regional dancing and music. On Emerald, you might also get a light-hearted crew talent show.
---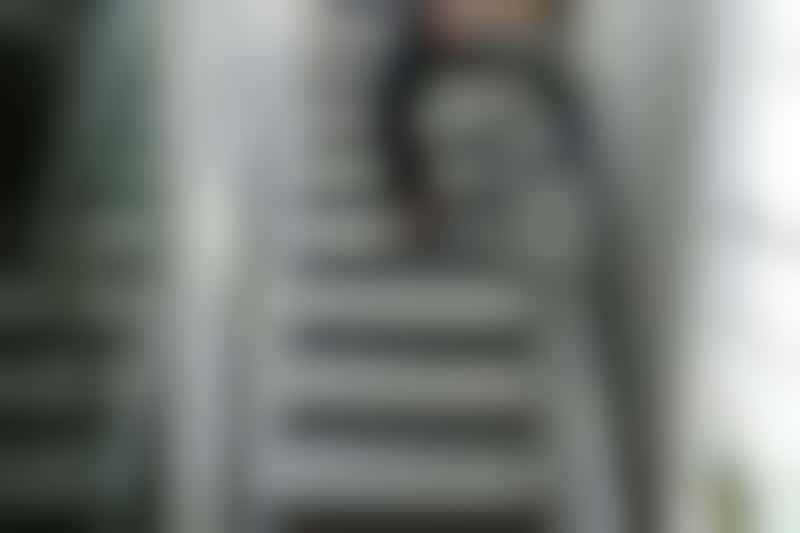 Chair to the sun deck on Vantage's River Discovery II (photo: BobnDonna/Cruise Critic Member)
Onboard Amenities
Emerald stands out from the crowd with a unique new-to-river feature -- a swimming pool with a retractable roof that transforms into a cinema at night. By day, the area at the back of the ship is a 258-square-foot mosaic-tiled pool. When passengers are at dinner, the base of the pool rises to create a floor and the pool loungers are rearranged in front of a large pull-down movie screen. There is no pool on Vantage.
Both lines have small gyms and massage room, available at additional cost. Emerald also has a hair salon. Ships on both lines have elevators, offer free WiFi and a for-fee laundry service.
---
Bottom Line
With fairly comparable rates and itineraries, the choice between Emerald and Vantage comes down to the ships and onboard environment. As one of the newest lines in Europe, Emerald offers a fresh, modern take on river cruising that will appeal to first-time cruisers, and the line caters to a diverse mix of passengers. Offering more conventional surroundings and a quieter atmosphere, Vantage has perfected a formula designed to particularly appeal to North Americans, many of whom are singularly loyal to the brand.