li{ padding:5px;}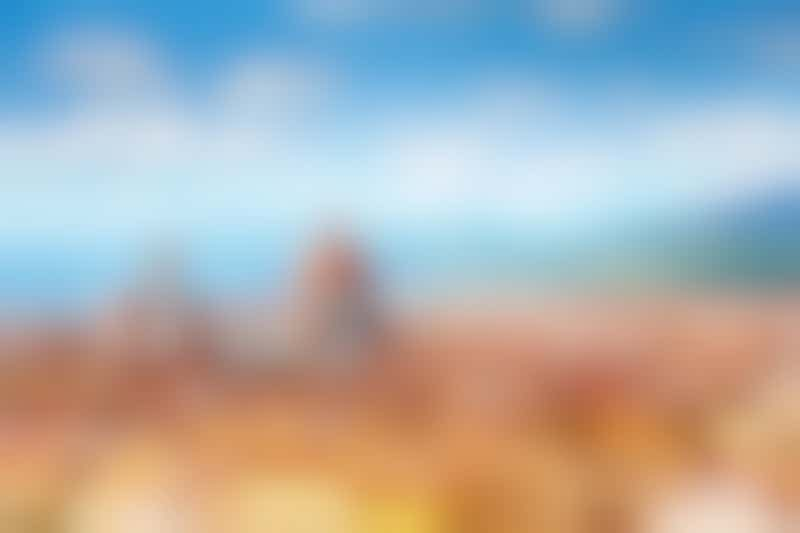 Florence (Photo: Sergey Novikov/Shutterstock.com)
When I told friends I was taking my two children, ages 5 and 8, on a Mediterranean cruise a decade ago, they questioned my sanity. "They're too young" and "They won't remember anything" were the ominous warnings. But like Daedalus who shunned the Fates, I decided to take the adventure anyway.
I'll admit Europe with kids is not unlike a Homeric odyssey, full of epic trials and monumental challenges. In lieu of lingering romantic sunsets and leisurely mornings in the stateroom, I carried exhausted children, water bottles, cameras, sunscreen and emergency toilet paper. But despite all that, I cherish my memories of this trip. Though the kids were young, they do recall special moments -- like the little boy outside Istanbul's Blue Mosque who taught them how to spin tops, and the Grand Theatre of Ephesus where they learned to sing "Frere Jacques" in Turkish.
Browse Upcoming Europe - Western Mediterranean Cruises
Fast forward 10 years, and more and more Europe-bound families are taking to the sea. Most of the major cruise lines -- including Carnival, Holland America, Princess and Royal Caribbean -- offer Western Mediterranean itineraries. Disney Cruise Line, which caters to young families, announced that it will head back to the Western Mediterranean in 2010 (the line offerred their first Europe cruises in summer 2007).
But more important than the number of cruise lines dedicated to the region is the variety of excursions offered on land, the "special moments" your family will likely remember for years to come. The Western Mediterranean is a historical and cultural treasure trove, and many of the stops that adults find intriguing -- from Roman ruins to Renaissance cathedrals and palaces -- are exotic playgrounds for kids. While you soak up history at a 16th-century prison fortress in Marseille, little explorers engage in a real-life game of dungeons and dragons. And even the most hyper youngsters will sleep tight after a day of climbing spiral staircases and towering bridges at Sagrada Familia in Barcelona.
Need more reasons to grab the kids and go? Though the dollar's improved against the euro this year, cruises still help soften the financial blow of big-ticket travel items like hotels and restaurants. Amazing ports can be enjoyed without the hassle of getting from city to city. Crewmembers will pamper and dote on your kids, and locals will warmly pinch their cheeks. Above all, cruise ships provide a comfortable, convenient home base for families to take off on day trips.
Here are a few tips I've picked up toting my own clan through the Med:
Though it's tempting to sign up for full-day excursions, less is usually more when it comes to young travelers.

In our experience, children love active, outdoor and hands-on trips. My kids especially enjoyed running around -- and below -- ancient ruins.

Museums can be a surprise hit if they offer something gross or gory -- like a mummified crocodile or creepy torture chamber.

Food is fun: We recommend trying as many gelato flavors as humanly possible and comparing pizza styles throughout Italy.

Arm the kids with disposable cameras they can shoot at will.

If you're traveling to the most popular sights this summer, be prepared to carry lots of water -- and possibly your children.
We've taken a look at ship-sponsored shore excursions in more than a half a dozen ports, from Venice and Naples to Barcelona and Florence, guaranteed to captivate kids as well as parents and grandparents. Below are our favorite tours for first-timers as well as options for repeat visitors like me and my family -- in July, we're returning to the Mediterranean for the sequel to our odyssey!
---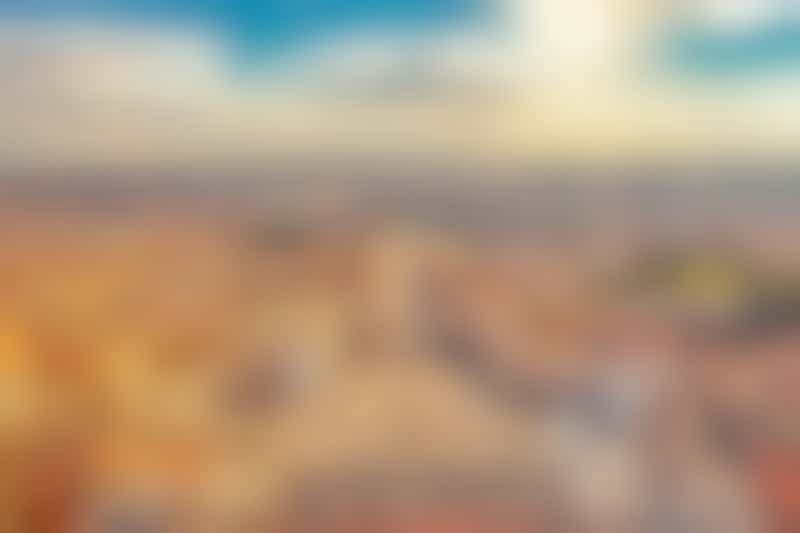 Rome (Photo: S.Borisov/Shutterstock.com)
Rome (Civitavecchia)
Best for First-Timers: St. Peter's Basilica and the Vatican Museums
Why Your Family Will Love It: The pageantry begins with the Swiss Guards in colorful red-, orange- and blue-striped uniforms. Inside the treasure-filled Basilica, kids can rub the foot of a 13th-century bronze statue of St. Peter and climb to the top of the famous dome. At the Vatican Museums' Sistine Chapel, even the tiniest travelers will recognize many of the biblical stories painted by Michelangelo in his recently restored masterpiece. Wrap up with mummies and sarcophagi at the Egyptian Museum before setting out to explore this remarkable city on your own.
Kid-Pleasing Tip: Kids loved Rome? Tell them they'll be back one day if they toss a few coins from their allowance into the Trevi Fountain.
Know Before You Go: This tour is often called "Rome, the Eternal City" (Princess) and "Panoramic Rome" (Celebrity and Royal Caribbean).
Second Time Around: Biking in Tarquinia and Olive Oil Tasting
Why Your Family Will Love It: A short drive through the countryside leads to this medieval hill-top town overlooking the sea. Families can pick up bicycles at the entrance of the city walls and travel along cobblestone streets to stops like the Church of San Francesco with its grand arches, the 15th-century Cathedral, and the massive fortification, Palazzo dei Priori. Cyclists are well rewarded with a final stop at a farmhouse that makes olive oil, jams and liquors. After learning how olive oil is made, you get to taste the various oils, along with kid-pleasing bruschetta, homemade jam and honey.
Kid-Pleasing Tip: Carol Lawrence's children's book series, "Roman Mysteries," is great reading for the cruise.
Know Before You Go: Cruise lines have different age and height requirements for biking excursions, so it's best to check. Royal Caribbean, for example, requires participants to be 60 inches.
---
Venice
Best for First-Timers: Venetian Waterways
Why Your Family Will Love It: Part of the great charm of visiting Venice is traveling by water. But summer crowds on the vaporetto, or water buses, can be daunting. A better bet is to embark on a small water taxi with 12 to 20 people. It's pure magic to glide past ancient districts along the city's historic canals like Cannaregio, Misericordia and Moale. Along the way, a guide points out some of the icons and landmarks -- including Marco Polo's house, the rebuilt Teatro La Fenice opera house, and thefamous Rialto Bridge. For less than a euro, you can also cross the Grand Canal on your own on a traghetto, or public gondola. The seven stops are marked by a gondola on a yellow street sign.
Know Before You Go: Venetian Waterways is offered by Royal Caribbean. Similar tours are offered by other cruise lines under different names, such as Scenic Cruise of the Grand Canal (Carnival) and Grand Canal and Waterways by Water Taxi (Princess).
Second Time Around: Ca' Rezzonico, Doge's Palace, St. Mark's Square and Basilica
Why Your Family Will Love It: Napoleon called St. Mark's Square the "drawing room of Europe" and it's still an amazing place for gelato, people watching and pigeon feeding. Set your watch to the restored 16th-century clock tower where two bronze Moors hammer out the time on the hour. Golden Byzantine treasures wait inside the ninth-century Basilica, founded as a shrine for St. Mark. At the splendid Doge's Palace, kids can cross the Bridge of Sighs, named for the heart-wrenching sighs of doomed prisoners on their way from the council rooms to the infamous prison. Secret passages, dungeons and torture chambers add to the gory allure. Ca' Rezzonico is the former palace on the Grand Canal, which now houses a museum dedicated to life in 18th-century Venice.
Kid-Pleasing Tip: Don't miss famed gelateria Paolin at the northwest side of St. Mark's Square -- favorite flavors among tykes include stracciatella (chocolate chip) and pistachio.
Know Before You Go: Princess offers this tour; though many cruise lines offer Doge's Palace and St. Mark's Square, they often come packaged with an excursion to the Murano Glass Factory and/or Showroom -- a no-no for klutzy kids.
---
Naples
Best for First-Timers: Exploration of Pompeii
Why Your Family Will Love It: When Mt. Vesuvius erupted in 79 A.D., the ash completely buried all of Pompeii -- so when the ancient city was discovered in the 18th century, it was like a well-protected time capsule. Sidestepping past chariot-wheel ruts and macabre body casts, and exploring villas with preserved frescoes and loaves of bread, gives you a real sense of how these Romans lived (and died). For older children (children under 10 cannot be accommodated) who don't mind more walking (5 1/2 miles versus 1 1/2), the Mt. Vesuvius and Pompeii Hike offers a chance to follow narrow paths leading to the 4,000-ft. summit of Vesuvius, Europe's only active volcano, where you can peer down into the infamous crater.
Know Before You Go: This is also billed as Ruins of Pompeii (Princess); bring good walking shoes, hats and sunscreen.
Second Time Around: Secrets of Naples
Why Your Family Will Love It: Carnival's winning five-hour driving and walking tour combines a city overview with a serious discourse on pizza, invented here in 1830. After a short drive, start by exploring the narrow alleyways of Spaccanapoli and nearby San Domenico Maggiore, where Thomas Aquinas lived. Then descend into the creepy, dark and refreshingly cold underground caves and old Roman aqueduct, used for water until the early 1900's and as an air raid shelter during WWII. Bring a hearty appetite for the finale, when a skilled pizzaiolo demonstrates how to make Napoletana pizza. The secret's in the mozzarella, tomatoes, olive oil and fresh basil -- plus a very hot wood oven. Buon appetito!
Kid-Pleasing Tip: Young gourmands may want to try two other popular Neapolitan dishes: spaghetti alle vongole (with clams) and parmigiana di melanzane (eggplant with cheese).
Know Before You Go: Holland America offers a similar excursion titled "Pizzas and Piazzas."
---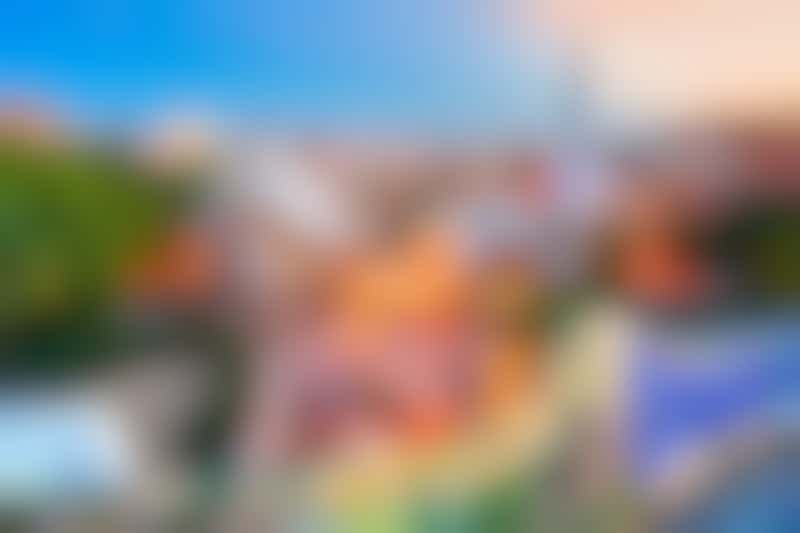 Park Guell in Barcelona (Photo: Luciano Mortula/Shutterstock.com)
Barcelona
Best for First-Timers: Barcelona and Gaudi
Why Your Family Will Love It: The fantastical creations of Surrealist architect Antoni Gaudi are showcased in this four-hour combination driving and walking tour. Gaudi's unfinished Gothic-inspired cathedral, Sagrada Familia, offers spiral staircases, dizzying bell towers and towering bridges to climb. La Pedrera is an undulating apartment block with a curving facade and mosaic chimney pots. Recently opened Casa Batllo, Gaudi's colorful allegory of the legend of St. George the dragon slayer, sports rounded walls, fantastic chimneys and a roof with dragon scales.
Kid-Pleasing Tip: Mosaic benches, colorful balustrades and giant tiled lizards have turned Parc Guell into a whimsical playground with fantastic views.
Know Before You Go: This is also known as Barcelona Highlights (Princess). Learn more about Gaudi at GaudiClub.com.
Second Time Around: Barcelona by Bike
Why Your Family Will Love It: Starting at Citadel Park, the itinerary begins with the Zoo and Parliament and continues by the angel-topped Arc de Triomf and stained-glass concert hall, Palau de la Musica. After free time at the Cathedral, cyclists continue to Barcelona's old center, through historic squares like the medieval Placa del Rei, administrative Placa de San Jaume and arcaded Placa Reial. The route back to Citadel Park passes palm-tree lined Moll de la Fusta and Port Olimpic. This high-energy tour would make Lance Armstrong proud.
Kid-Pleasing Tip: After cycling, some cruise ships will drop you off at Las Ramblas, one of the world's great pedestrian boulevards. Mercat de La Boqueria, its bustling food market, is open daily from 7 a.m. until 8 p.m. except Sunday.
Know Before You Go: Age requirements vary by cruise line. For example, Carnival requires children to be 8 and up; Princess, 12 and up. Barcelona by Bike is Carnival's offering, also known as Barcelona on Wheels (Princess) or Biking in Barcelona (Royal Caribbean).
---
Marseilles
Best for First-Timers: Aix-en-Provence
Why Your Family Will Love It: Called "the city of a thousand fountains," this lovely university town is a 45-minute drive north of Marseilles. Its most famous sons are the novelist Emile Zola and his good friend, Impressionist painter Paul Cezanne. This summer, Aix marks the centenary of the artist's death with a special exhibit at Musee Granet, "Cezanne in Provence," featuring over 100 of his Provence-inspired paintings and watercolors. Aix is particularly great for kids because it's small enough to explore by foot and vehicles are not allowed in the old town. Highlights include Cours Mirabeau, the shaded tree-lined avenue with cafes and shops, and the Mazarin quarter with its unique 17th-century chessboard pattern. After the tour, there's an hour of free time to enjoy the marionettes and costumes at the Musee du Vieil Aix.
Kid-Pleasing Tip: Try Calissons d'Aix, a boat-shaped pastry made here since the 17th century.
Know Before You Go: This tour is offered by family-friendly Princess and Royal Caribbean, as well as Oceania, Celebrity and Silversea.
Second Time Around: Arles and Les Baux
Why Your Family Will Love It: Though the Provencal town of Arles was founded by Julius Caesar, it was Vincent Van Gogh who put this charming medieval town on the map. In just 14 months here, the troubled artist produced over 200 works. In addition to visiting Van Gogh's haunts, the tour features Les Arenes, a 20,000-seat Roman amphitheater. Built in the first century for gladiator fights, the well-preserved arena hosts bullfights (happily, the bulls are adored, not killed). Kids will love the tiny town of Les Baux's ruined castle and steep, narrow streets. According to legend, witches and goblins haunted the rocky Infernal Valley below.
Browse Upcoming Europe - Western Mediterranean Cruises
If your kids aren't up for a full-day tour, here's a nod to those planning to explore independently (Regent Seven Seas offers this on their menu of shore tours, but family-focused mainstream lines do not): Chateau d'If (Castle of Yew), the 16th-century prison fortress immortalized in "The Count of Monte Cristo." With dungeons and a special cell with an escape hole to explore along the way, this French version of Alcatraz is sure to captivate kids.
Kid-Pleasing Tip: Be on the look out for boules, invented in Marseilles. In this popular sport, players throw metal balls close to a smaller wooden ball.
---
Florence (Livorno)
Best for First-Timers: Florence on Your Own
Why Your Family Will Love It: At 9 1/2 hours, this is a longer shore tour than we would normally recommend for families, but let the kids nap during the three-hour roundtrip from Livorno -- Florence's Renaissance art and architecture are well worth the full-day outing. Less crowded than the Uffizi, the Bargello Museum features an open courtyard, some of the world's best sculpture and a collection of kid-pleasing medieval weaponry. Stroll a few blocks to the Duomo and climb 400 steps up to Brunelleschi's famous octagonal dome; then ogle Ghiberti's bronze "Doors of Paradise" at the baptistry (challenge the kids to find the sculptor's self-portrait). See if the gelato at Vivoli near Piazza Santa Croce is really the best in Italy, and marvel at Michelangelo's "David" at Piazza della Signoria.
Kid-Pleasing Tip: For lunch, enjoy a picnic at the Medici family's 16th-century Boboli Gardens (with sculptures to run around and pigeons to chase, this is also a great place to "tire out" the kids before the bus ride back to port).
Second Time Around: Lucca by Bike
Why Your Family Will Love It: The opera composer Giacomo Puccini hailed from this beautiful Tuscan town that's managed to escape mass tourism. The city is flat and compact, perfect for cycling. Major sights during this four-hour excursion include the preserved Renaissance walls and ramparts that have been turned into a beautiful car-free walkway, an Ampitheater Square built on the foundation of a Roman ampitheater, and the 11th-century Duomo. After about 1 1/2 hours of cycling, there's free time for gelato and exploring on your own (minimum age for biking is generally 8).
Kid-Pleasing Tip: Museums in Florence are closed on Mondays.
---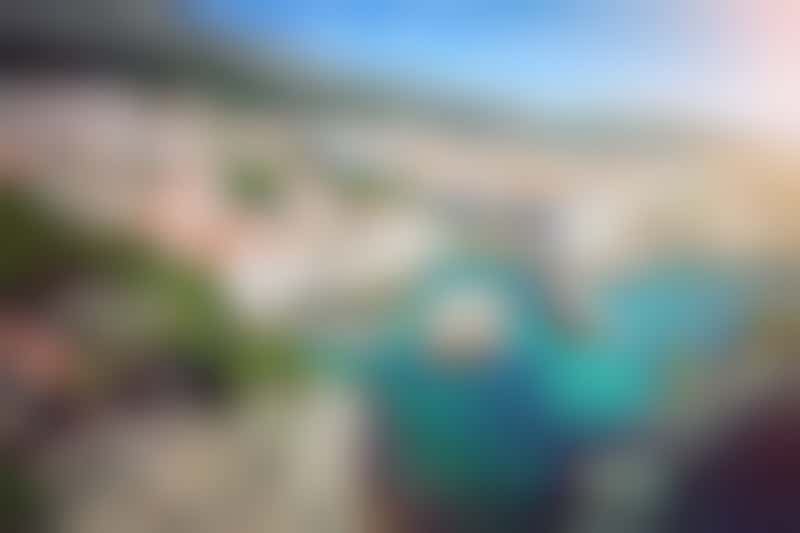 Dubrovnik (Photo: Ajan Alen/Shuttestock.com)
Dubrovnik
Best for First-Timers: Best of Dubrovnik
Why Your Family Will Love It: Though Dubrovnik is technically in the Eastern Mediterranean, we've included it here because it appears on many Western Mediterranean itineraries. This fortified medieval city, described as "heaven on earth" by George Bernard Shaw, sits atop limestone cliffs overlooking the Adriatic. The best way to experience the unique World Heritage site is by foot, starting with the preserved stone walls enfolding the city. Entering Old Town through Pile Gate is like stepping back centuries. Highlights include the Franciscan Monastery with a pharmacy open since the 14th century; Sponza Palace; St. Blaise's Church, named for the city's patron saint; and colonnaded Rector's Palace. Most tours conclude with 45 minutes to one hour of free time.
Kid-Pleasing Tip: The Dubrovnik Summer Festival offers music, theater and dance at historic venues (July 10 - August 25).
Second Time Around: Lopud Island Cruise
Why Your Family Will Love It: Lopud, second largest of the Elaphite Islands, is a scenic one-hour boat ride with lots of great photo ops for the kids. The 400 lucky residents of this lovely three-square-mile island get along just fine without cars. For the next several hours, kids swim and snorkel in the warm waters of Sunj Bay, on the island's southern side (not to be confused with a nudist beach on the easternmost part of the island!). For fun, join in a game of "picigin" -- a local version of volleyball played in knee-deep water with an egg-size ball.
Kid-Pleasing Tip: Afterward, families can lunch together at a seashore cafe and roam the grounds of the 19th-century Maineri Botanical Garden.
Know Before You Go: Bring along some kuna, the local currency; euros are not widely accepted on Lopud. Royal Caribbean calls this tour "Transfer to Lopud Island."
Show Western Mediterranean Prices