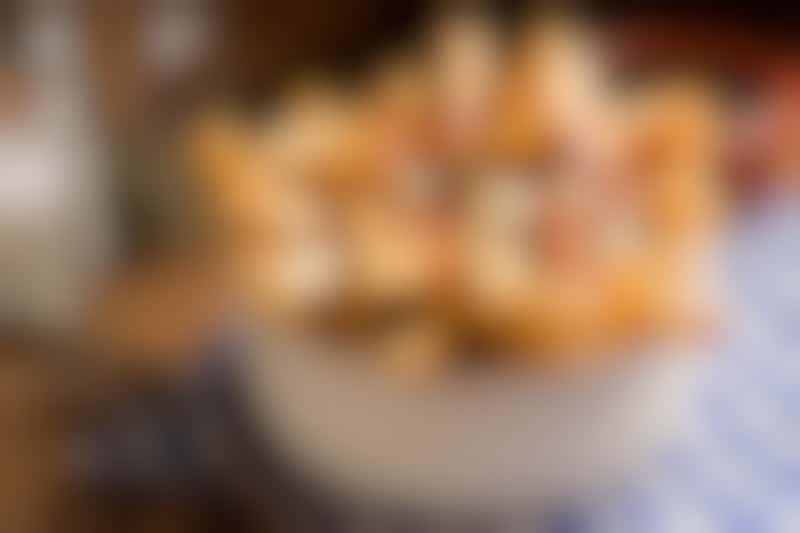 Canadian poutine (Photo: Foodio/Shutterstock.com)
Bon appetit! Every meal and snack can be an adventure in one of the world's capitals of gastronomy. Montreal dishes up more eateries per capita than any North American city except New York -- more than 4,500 at last count. In addition to fine dining, seek out simpler specialties representing the nationalities and ethnic groups that have made Montreal home. Some must-try dishes:
---
1. Smoked Meat
This juicy beef-brisket nosh is considered most prime at Schwartz's3895 Boulevard Saint-Laurent). The tiny deli with white tile walls, founded by a Jewish immigrant in 1928 and now owned by Celine Dion, marinates beef for 10 days in a secret combo of spices. Smoking results in melt-in-your-mouth slices that you can order fatty, medium or lean (the fattier, the more flavorful). Order it on rye with mustard and a pickle on the side; a cherry Coke is the traditional accompaniment to wash it down. Schwartz's opens early and closes after midnight; go outside traditional meal hours to avoid lines.
---
2. Poutine
Quebec's comfort food (and calorie splurge!) starts with a plate of hand-cut fries, topped with savory brown gravy and squeaky-fresh white cheddar cheese curds. You can get wild and crazy and order them with Bolognese sauce, sausage -- even guacamole. Foodies, cab drivers and club-goers with the munchies swear the best is at La Banquise (994 Rue Rachel E). Open 24 hours, this funky joint with hand-painted tables serves more than two dozen variations to locals and tourists. Dare to order "La T-Rex"? Scarf ground beef, bacon, pepperoni and hot dog atop the taters. Prefer a gourmet version? You'll find them topped with foie gras at Au Pied de Cochon (536 Avenue Duluth E; open 5 p.m. to midnight, closed Monday and Tuesday).
---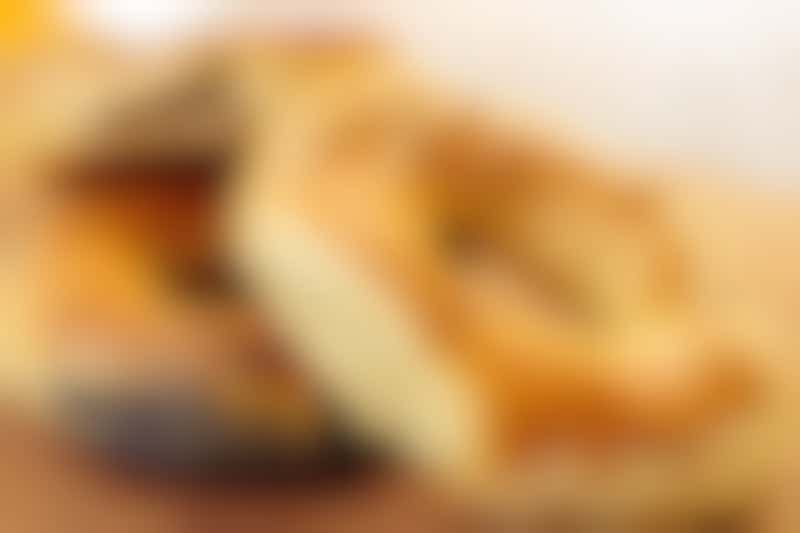 Montreal bagels (Photo: Elena Elisseeva/Shutterstock.com)
3. Montreal Bagels
Sweeter and denser than the New York variety, the dough is dipped in honey water and baked in a wood-fired oven. Line up for a hot one 24/7 at Fairmount Bagel (74 Avenue Fairmount O), established in 1919. Or try competitor St-Viateur Bagel, co-founded by a survivor of the Buchenwald concentration camp; its flagship store is at 263 Rue Saint-Viateur Oest.
---
4. Chocolate Almond Croissants
You'll find the flaky French pastries all over town, but they don't get much better than those baked at Maison Christian Faure (355 Place Royale, near the port in Old Montreal; 8 a.m. to 7 p.m.).
---
5. Shish Taouk
Montrealers love to munch on the marinated chicken dish, which has Lebanese roots. Presented with pita bread, lettuce, tomato and maybe hummus or garlic mayo, it's on the menu at Amir and Basha restaurants; both brands have multiple locations.
---
Maple candy (Photo: Sarawoot/Shutterstock.com)
6. Maple Treats
Quebec is North America's top producer of maple syrup, and there's a lot of creativity in its presentation. Maple Delights, near the port at 84 Rue Saint-Paul E, delights customers with flavored ice cream, cookies, coffee, candy, even body-care products from the trees whose leaf is Canada's national symbol.
Show Canada & New England Prices