Similarities Between the Eastern Mediterranean and the Western Mediterranean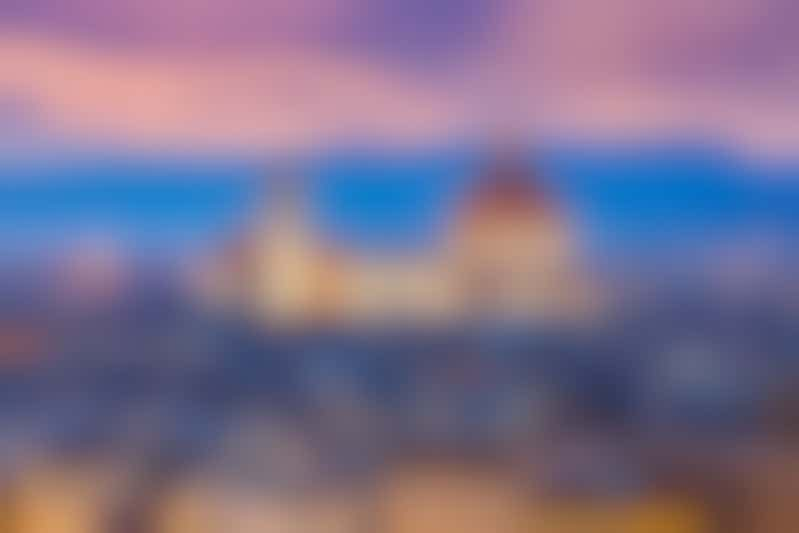 Florence, Italy (Photo: Nattee Chalermtiragool/Shutterstock)
Culture vultures and art-lovers will be in heaven on either an Eastern or Western Med cruise. That's because fantastic museums abound in Western ports such as Barcelona, Nice, Florence and Rome, as well as Eastern stops such as Venice, Athens and Istanbul.
Foodies will also be happy with both cruises. On a Western Mediterranean cruise, you can imbibe Spanish cava and Provencal wines in lovely seaside cafes. In the Eastern Med, you'll be surprised with how good the food and wine is in Croatia; Greece and Turkey also have outstanding cuisine. And we really don't need to sell you on Italy, do we?
If you like to shop, you'll be spoiled for choice on both itineraries. Italy is famous for its leather goods, while you'll also find food and art souvenirs in France and Spain. The markets in Greece and the bazaars in Turkey are fun for hagglers; take measurements ahead of time if you're shopping for a rug. Most vendors take euros, even if the country doesn't use it as official currency.
Last but certainly not least: Both itineraries also include historically significant islands, such as Corsica, Sardinia, Malta and Crete, that may be hard to get to otherwise.
Browse Upcoming Europe - Eastern Mediterranean Cruises
---