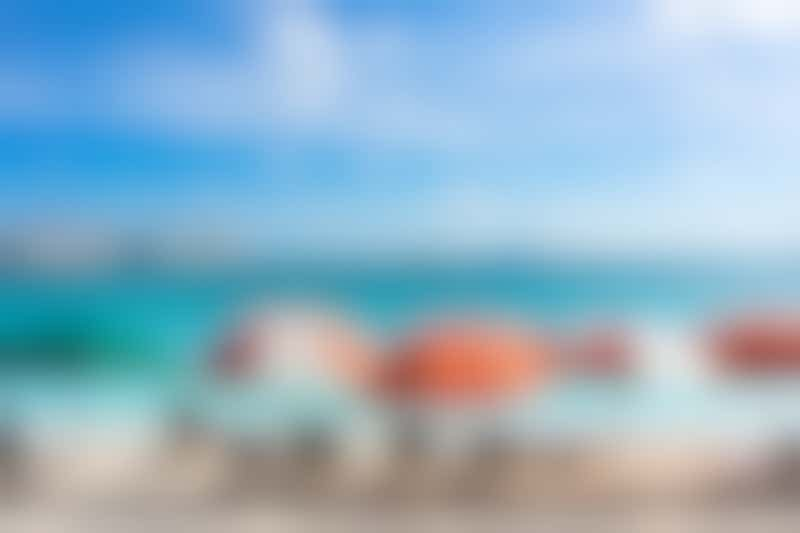 Cruise ships docked in Philipsburg, St. Maarten (photo: mffoto/Shutterstock)
Of all the regions in all the world, the Eastern Caribbean offers the most choice for cruising. Nearly every cruise line, major or minor, offers some type of itinerary that either concentrates on the region or at least touches a port or two.
Voyages not only depart from the region's major jumping-off points (Miami and Ft. Lauderdale's Port Everglades) but also other East Coast ports ranging from New York City to Charleston. You can even cruise to or from Europe -- during seasonal repositionings in spring and fall.
Is time an issue? Eastern Caribbean trips range from perfect-weekend, three- or four-night jaunts to 10 nights and beyond. And, finally, travelers can choose cruises that represent all budget ranges, from "cheap cheap cheap" to ultra luxury (and moderate in between).
Technically, the Eastern Caribbean region encompasses the British and American Virgin Islands, Puerto Rico, and the two-nation-one-island St. Maarten and St. Martin.
We also include the Bahamas -- which is not officially part of the "Caribbean" -- and Grand Turk in Turks & Caicos because stops there are such a major part of so many Eastern Caribbean itineraries.
Many itineraries also include a stop at cruise line private islands such as Labadee (Royal Caribbean), Half Moon Cay (Holland America), Great Stirrup Cay (Norwegian Cruise Line) or Princess Cays.
While veteran cruisers may yawn at the thought of yet another call at an Eastern Caribbean stalwart like St. Thomas, St. Maarten or Nassau, the region is first-rate for first-time cruisers. That's because these ports-of-call, which also include San Juan, are among the Caribbean's most developed for tourists. There are plenty of well-organized activities, from duty-free shopping to watersports and tours of historic sites.
That being said, you can still look beyond the obvious to find your own surprises, from desolated beaches to hip restaurants. A cruise here truly does have something for everyone.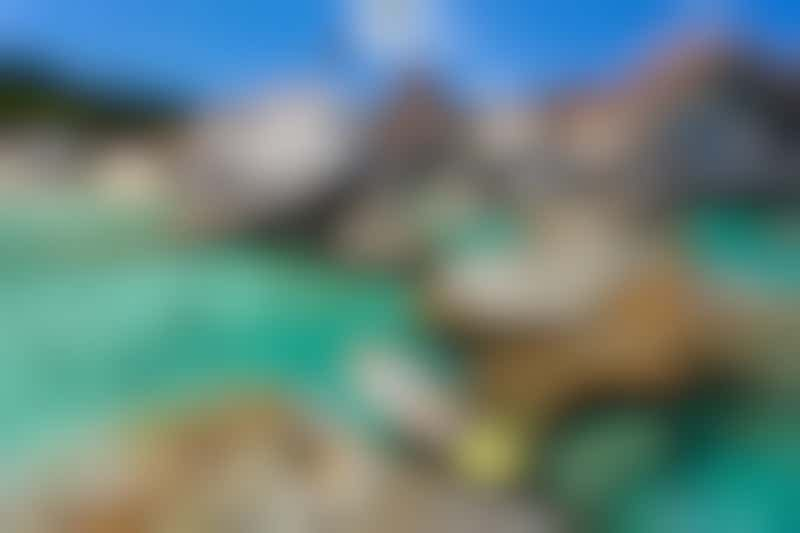 Snorkeling in Virgin Gorda, British Virgin Islands (photo: BlueOrange Studio/Shutterstock)
Best Time for Eastern Caribbean Cruises
"High" season in the Eastern Caribbean typically begins in December and runs through April, luring those who want to flee winter in the U.S., Canada and Europe. Some cruise lines offers summer cruising to the Caribbean, which is an increasingly family oriented destination.
The only major difference between winter and summer in the Eastern Caribbean is a slightly warmer clime -- but it's not as searingly hot in summer as you might expect. Another tip: Late summer and fall, especially when kids go back to school, is when cruise lines offer the best bargains.
We must include a caveat, however: Hurricane season runs from June 1 - November 30. Particularly in the traditionally oh-so-busy storm months of August, September and October, extreme weather can wreak havoc with your cruise vacation. (Read all about travel insurance).
Eastern Caribbean Cruise Lines
Almost every cruise line, big and small, offers itineraries in the Eastern Caribbean. Even European-based lines, such as MSC and Costa, have been placing ships in the area, aimed at attracting not only new North American customers, but international passengers looking for a short cruise to add to a longer holiday.
While luxury cruise lines tend to avoid the highly trafficked ports such as St. Thomas, you'll find their ships mixing in a few smaller Southern Caribbean ports such as St. Bart's or Dominican Republic.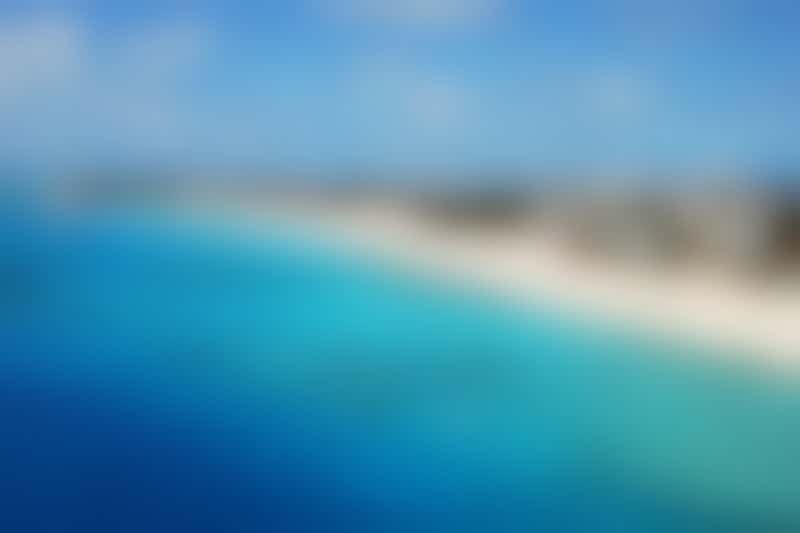 Aerial view of Cockburn Town on Grand Turk (photo: Ramunas Bruzas/Shutterstock)
Eastern Caribbean Cruise Itineraries
Choosing an itinerary is pretty easy as most ships visit the mainstream ports such as the U.S. Virgin Islands' St. Thomas and St. Maarten in the Netherlands Antilles. Tortola, the biggest British Virgin Island, is also popular. San Juan, Puerto Rico's capital city, is not only a daytripping port, it also serves as a jumping-off spot for ship embarkations.
More challenging in planning your cruise is determining your embarkation port and your cruise length; these are only complicated because there are so many options from which to choose.
Short Cruises: If you are planning a short cruise (and season doesn't matter), several lines such as Carnival, Disney, Norwegian and Royal offer a year-round selection out of Miami, Fort Lauderdale and Port Canaveral.
Traditional Eastern Caribbean Itineraries (San Juan,St. Thomas, St. Maarten, Bahamas): If ports of call tend toward the predictable, passengers on Eastern Caribbean cruises at least can pick from a wide range of ships that serve the region on its traditional seven-night voyages departing from Miami, Ft. Lauderdale and Port Canaveral (near Orlando). The options abound year-round.
Eastern Caribbean Itineraries from East Coast Homeports: Schlepping down to Florida is no longer a requirement for people who want an Eastern Caribbean cruise, as Baltimore, New York, Charleston and Jacksonville have become home bases for seasonal Caribbean trips, both short and long. Because of the extra time it takes to get down to the islands, expect a few more sea days and weather that might not be the warmest until you reach a lower latitude.
New York is one city that's really exploded as an embarkation port for Caribbean cruises -- not just during the summer, but in the winter as well. Among the cruise lines targeting the mid-Atlantic market: Royal, Celebrity and Norwegian.
Editor's note: Remember that ships sail from three different ports in the New York area, including Manhattan, New Jersey's Cape Liberty and Brooklyn's Red Hook.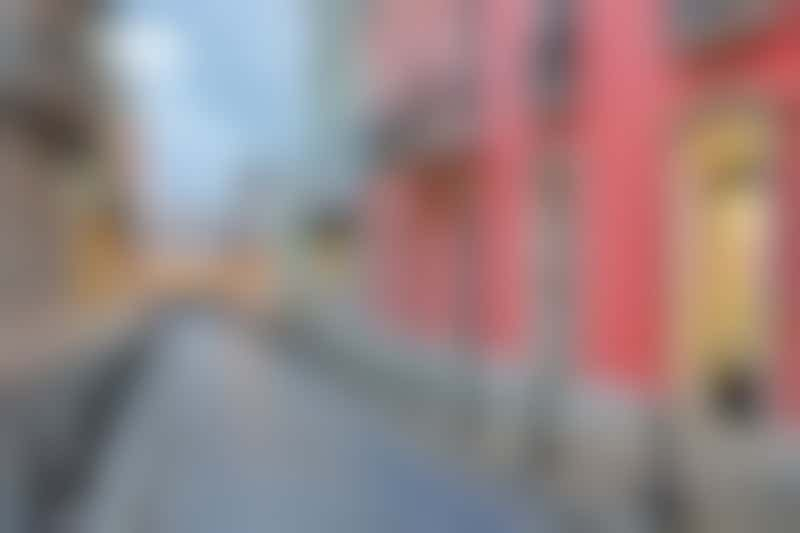 Colorful buildings in Old San Juan, Puerto Rico (photo: Sorin Colac/Shutterstock)
Eastern Caribbean Cruise Port Highlights
Nassau, Bahamas. The Straw Market is a Nassau tradition, and you'll find all sorts of souvenirs on sale, from thatched purses to hair-braiding. If you'd rather just spend the day as a guest at the showy, 34-acre Atlantis Resort on Paradise Island, consider purchasing a day pass. Beach lovers will want to hit Paradise Island, where you can find all manner of water-sports rentals and eateries.
Grand Turk, Turks & Caicos. This small island chain's claim to fame is its powdery white sandy beaches, and position on a major coral reef. So watersports such as diving, snorkeling and catamaran excursions are popular. Lined with pastel-painted wood buildings, Cockburn Town contains the governor's house, old churches, the public library and a small plaza containing the Columbus Monument, which claims that the explorer landed there in 1492.
St. Thomas, U.S.V.I., Charlotte Amalie is easily walkable and a duty-free shopping mecca (although bargains are not always as good as they seem). Magens Bay wins praise as one of the Caribbean's top beaches, but for a true snorkeling adventure, take the ferry over to St. Johns.
Tortola, British Virgin Islands. It's all about beaches and watersports in this gorgeous corner of the Caribbean, although hiking and shopping are also popular. Take the ferry to Virgin Gorda and snorkel and swim among the prehistoric boulders that make up "The Baths." Or head over to Jost van Dyke and indulge at some of the region's most famous beach bars. (We like Foxy's and Soggy Dollar.)
San Juan, Puerto Rico. Visit Old San Juan's most historic monuments, particularly El Morro, with original sections that date back to the 16th century. If you have longer in port, don't miss El Yunque, the only rain forest designated as a U.S. National Forest where you can see numerous waterfalls, ferns and wildflowers along the marked trails.
St. Maarten/St. Martin. You get two cultures for one stop, as the Dutch and French sections of the dual island have retained their heritage. Philipsburg on the Dutch side is the hub, with streets crammed with duty-free jewelry shops, electronics (bargaining recommended) and liquor. Marigot is the capital of the French St. Martin, and is filled with designer boutiques and fabulous restaurants, bistros and cafes. Adventure junkies (or aviation enthusiasts) won't want to miss Sunset Bar & Grill, which sits at the end of the runway at Princess Juliana International Airport. St. Maarten is also a good jumping off point for day trips to Anguilla, St. Bart's and Saba.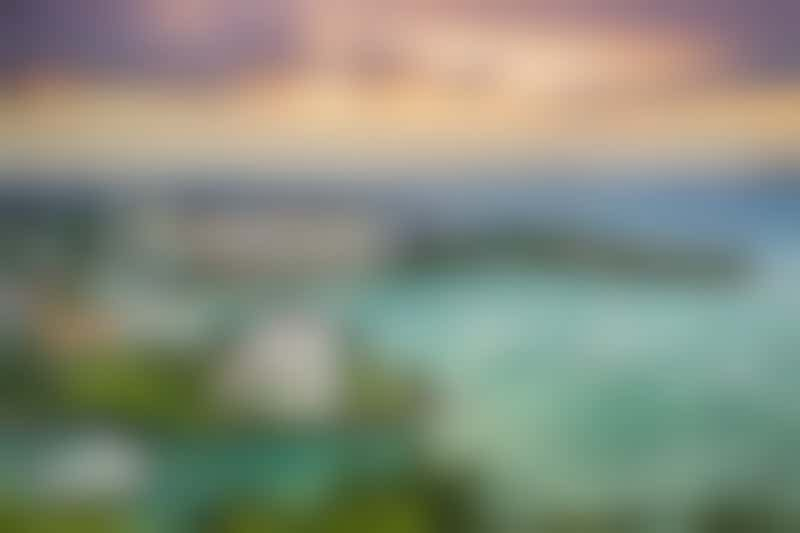 Cruz Bay in St. John, U.S. Virgin Islands (photo: Sean Pavone/Shutterstock)
Eastern Caribbean Cruise Tips
Look into car rentals. While official and independent shore excursions abound in the Eastern Caribbean, renting a car on islands such as St. Maarten or Puerto Rico is usually easy and not too expensive. Make sure you book in advance, as vehicles can go quickly when several ships are in port.
Don't be dissuaded by the ports' touristy vibe. While some Eastern Caribbean stops can seem overwhelming when you disembark, you can find peaceful beaches and friendly hangouts not too far out of town. Do some research ahead of time, and you can find your slice of paradise on even the most crowded days.
Keep a lookout for pickpockets. Just because you're in the Caribbean doesn't mean you should leave your wits at home. Crime can be an issue in some of these heavily touristed ports; watch your wallets and don't leave your valuables at the beach unguarded.
Be open-minded and aware. The character of the islands is often determined by the original settlers. Don't be surprised to see "European," ie, topless or nude, beaches on islands such as St. Martin or St. Barts (don't worry, there are plenty of clothed beaches for families too).