li{ padding:5px;}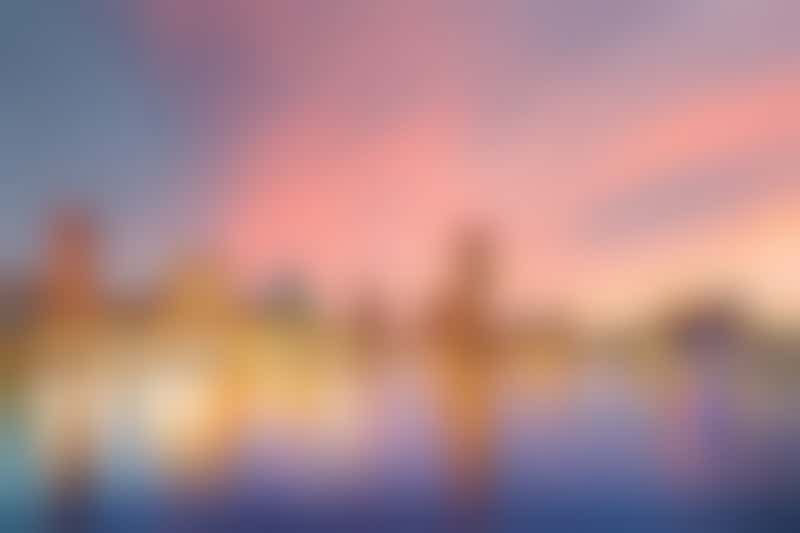 Baltimore (Photo: f11photo/Shutterstock.com)
The East Coast is packed with cruise ports. You can sail easily from the coast to the islands of the Caribbean, the Bahamas or Bermuda, or see the port cities themselves on a Canada/New England sailing in the late summer and fall. Because East Coast cruise ports are so multipurpose, they're supplied with ships throughout the year.
Expanded seasonality is the cornerstone of the future of cruising in cities along the East Coast -- primarily for the Canadian ports of Montreal and Québec. With more and more ships on order, these cities are looking to bring vessels to their ports outside of the typical late summer and fall cruise season.
A new year brings new ships, new terminals and even a newly named cruise port. It also brings a final season of cruise ships to Norfolk, at least for the immediate future. Find out who's sailing where along the Atlantic in 2017, and what else is new in cruising across the Eastern Seaboard.
---
Port of Baltimore
Last year, Baltimore re-signed both of its main cruise partners, Carnival and Royal Caribbean, to extended contracts. Baltimore will also be visited by Crystal Cruises in 2017.

The Port of Baltimore's cruise terminal is making several significant upgrades to improve the overall cruise experience for passengers embarking here. A new VIP lounge for both Carnival and Royal Caribbean frequent passengers is one of the additions. New check-in stations, carpeting and enlarged bathrooms are also recent improvements.

Baltimore has also added a new audio announcement system (monitors will show all public announcements for the hearing impaired). In addition, Baltimore has added a comfort station located outside the cruise terminal. Designed for the elderly and those with small children, the station is a comfortable place for people to wait for their pickup rides.

Exterior improvements to the cruise terminal are also underway including additional vehicle lanes, a new welcome sign and other aesthetic improvements intended to create a more tropical motif.
---
Flynn Cruiseport Boston
In 2017, Boston will welcome Ponant's Le Soleal, which will sail on one coastal voyage and then depart on a world cruise this fall. Holland America's Maasdam will sail a Panama Canal itinerary from Boston in September; Rotterdam will depart from Boston in August on a "Viking" voyage to Iceland; and Veendam will sail an Atlantic coastal cruise in April, followed by six sailings to Bermuda. Seabourn Quest will cruise two dates this fall on Canada/New England itineraries. Norwegian Dawn will sail regular Canada/New England and Caribbean cruises, and Royal Caribbean's Serenade of the Seas will sail regular Canada/New England cruises throughout fall 2017 with one departure to the Southern Caribbean on October 20.

In May, Cruiseport Boston will hold a ceremony recognizing its official name change to The Raymond L. Flynn Cruiseport at Black Falcon Terminal -- better known as Flynn Cruiseport Boston. The port is being renamed after former Mayor Ray Flynn, in recognition of his contributions to growing the maritime industry in Boston.
---
Cape Liberty Cruise Port (Bayonne)
---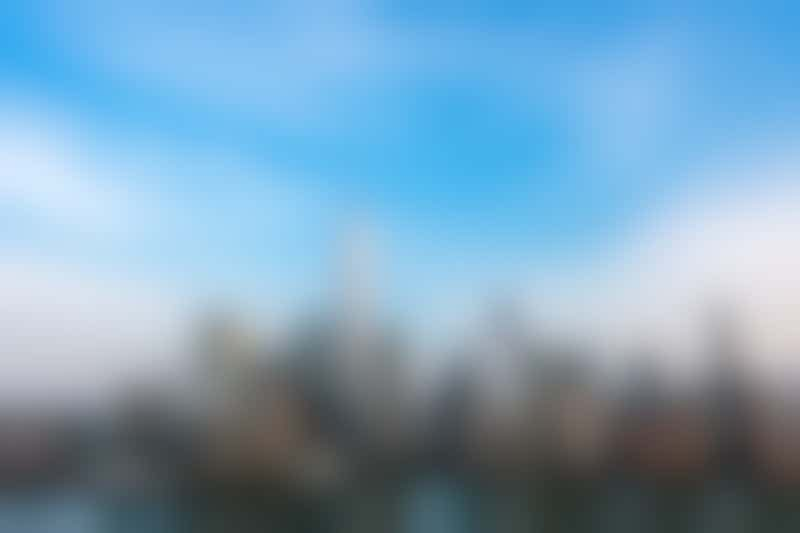 Manhattan cruise port (Photo: Cruise Critic)
Port of Manhattan (New York)
Disney Magic, Carnival Sunshine, Norwegian Jade and Oceania's Insignia are among the ships departing from Manhattan in 2017.

Silver Muse, Silversea's newest ship, is overnighting in New York on October 5. Other notable ships calling on the Port of Manhattan in 2017 include Hapag Lloyd's Europa 2, calls from German cruise line AIDA with AIDAluna and AIDAdiva, and residential cruise ship The World.
---
Port of Red Hook (Brooklyn)
Cunard's iconic Queen Mary 2 continues to sail from Red Hook on transatlantic crossings, beginning in May for this season. Crown Princess and Regal Princess will sail Canada/New England itineraries from Brooklyn in the fall.

Ponant's Le Soleal will call on the Brooklyn Cruise Terminal on October 4.
---
Port of Montreal
After a year and a half of construction, the $78 million restoration of Montreal's Alexandra Pier and Iberville Passenger Terminal will be complete in May. Improvements include easier disembarkment and closer access to Old Montreal, and the ability to moor two ships at the same time. The completion coincides with Montreal's 375th anniversary as well as Canada's 150th, which are both in 2017.

This year, Oceania's Insignia, Seabourn Quest, Regent's Seven Seas Mariner, Silver Whisper, Viking Sky and Viking Sea will cruise from the Port of Montreal. Silver Muse, which launched in April, will depart on an East Coast itinerary from Montreal on September 28.

Montreal is hosting the 2017 Canada-New England Cruise Symposium in June.

Festivities taking place in Montreal this year to commemorate the city- and countrywide anniversaries include Avudo, free multimedia performances happening near the port, and Living Connection, a project that will illuminate the Jacques Cartier Bridge with unique and interactive lighting that will change with the seasons and stay in place for years to come.
---
Port of Québec
Port de Québec is celebrating its 15th anniversary in 2017, welcoming 34 cruise ships, 25 different lines and 133 calls; that's up 33 percent from 2015.

The 2017/2018 Canada cruise season will see record deployment from Holland America, Princess and Norwegian, including overnights in Québec City. Québec will see 42 calls from four Holland America ships (welcoming its 500,000th Holland passenger by the end of 2017); Princess will offer three autumn sailings on Royal Princess that include overnights; and Norwegian will have three ships (Jade, Gem and Dawn) calling in Québec over the next year, with overnights.

Québec is also welcoming five new ships this year: Ponant's Le Soleal, Norwegian Jade, Silver Muse, Viking Sky and Viking Sea.

The Ross Gaudreault Cruise Terminal will be redesigned and expanded, and a new mobile terminal will be installed at Berth 30. The project will cost an estimated $89.5 million.

The inauguration of Place des Canotiers, a $39 million park for cruise passengers to enjoy at Pier 22, will take place in May. The park is located alongside the Ross Gaudreault Cruise Terminal, between the city and the Saint Lawrence River.

The Québec City cruise season currently runs from May through October, but the port is actively seeking to extend its season by attracting more ships during the spring and summer months. Thus far, Holland America's Veendam is the only cruise ship sailing to Québec this early (May 4) in 2017.

Québec City will have a number of cultural events taking place in 2017 to coincide with Canada's 150th birthday. These include the 50th anniversary of the Festival d'ete' de Québec, one of the city's largest music festivals, taking place in July and featuring acts like the Backstreet Boys, DNCE and Metallica. Additionally, a flotilla of approximately 40 tall ships will visit Québec from July 18 to 23.
---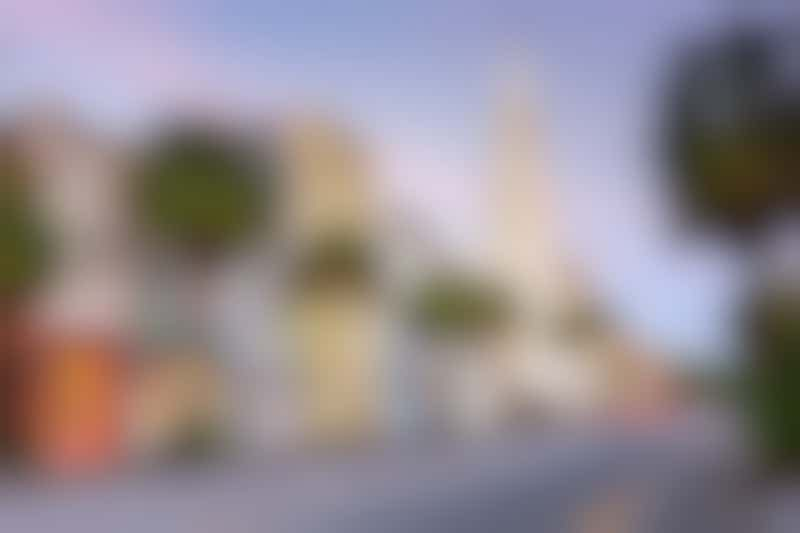 Charleston (Photo: Sean Pavone/Shutterstock.com)
Port of Charleston
By the end of 2017, cruise revenues will top $10 million for the Port of Charleston, with 104 calls carrying 225,000 passengers. That's up from revenues of just under $2.5 million and 41 ship calls carrying 47,300 passengers in 2009, according to Seatrade Cruise News.

Carnival Ecstasy, Charleston's main, homeported cruise ship, received updates while in dry dock in January. Cruisers who sail from Charleston will have their first chance to experience the new Ecstasy in November on a nine-night sailing.

Carnival Sunshine will return to Charleston for sailings in May and October.

Noteworthy calls on the 2017 Charleston calendar include Cunard Line's Queen Victoria in April and the German cruise line Tui Cruises' Mein Schiff in September.

Union Cruise Terminal implemented a prepay parking option late last year, a new convenience for passengers that is expected to expedite the embarkation process.

The State Ports Authority has been working on approval for a new cruise terminal in Charleston. Being located so close to the Historic District, the movement for expansion has faced pushback, but many are confident that a decision will be reached in 2017.
---
Port of Norfolk
Carnival Sunshine, the only ship currently sailing from Norfolk, Virginia in 2017, will redeploy to Charleston and then on to Port Canaveral next year. This means that while Sunshine sailings will continue for most of this year, no cruise ships will sail from the Port of Norfolk in 2018.
---
The "Pulse of the Ports" series offers a glimpse of what's happening around the country at our nation's cruise ports. From multimillion-dollar expansions and projects that widen waterways to the cruise ships calling there, we let you know what's happening this year from the East Coast to the West Coast, down to the Gulf Coast and on over to Florida and Alaska, home to some of the world's most popular ports of call.