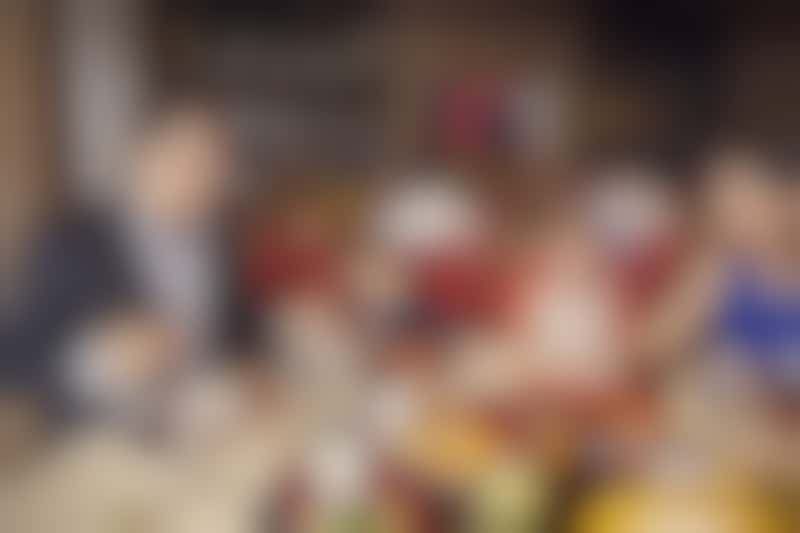 Family dining at Silk on Quantum of the Seas. (photo: Royal Caribbean International)
Editor's Note: Effective November 2016, Royal Caribbean will be scrapping the Dynamic Dining concept. The rotational dining system will be removed from Anthem of the Seas, beginning with its November 27 sailing.
Royal Caribbean introduced Dynamic Dining (DD) onboard Quantum of the Seas in October 2014, and rarely has a new form of dining created such controversy.
The line had announced that the DD concept would be rolled out across the fleet (and even went so far as retrofitting Allure of the Seas and Oasis of the Seas with new main dining rooms in anticipation) -- but due to a number of issues on Quantum, Dynamic Dining is now restricted just to Quantum and a variation of it (Dynamic Dining Classic) on sister ship Anthem of the Seas. Dynamic Dining will also be introduced on new sister ship, Ovation of the Seas, next year.
If you're feeling confused about what Dynamic Dining is and whether you will love or hate the concept, come along as we give you the complete low-down on Royal Caribbean's newest dining structure.
---
Shop for Royal Caribbean Cruises
Quantum of the Seas
Anthem of the Seas
Ovation of the Seas
---
What is the concept behind Dynamic Dining?
Dynamic Dining means no fixed seating times or tables, no formal nights (instead offering one formal dining room) and no main dining room. Passengers eat with different dining companions and different waiters every night in their choice of four sit-down, no-extra-fee restaurants. The ships with Dynamic Dining also offer alternative dining venues, some with cover charges. The system is similar to the Freestyle Dining program offered on Norwegian Cruise Line ships.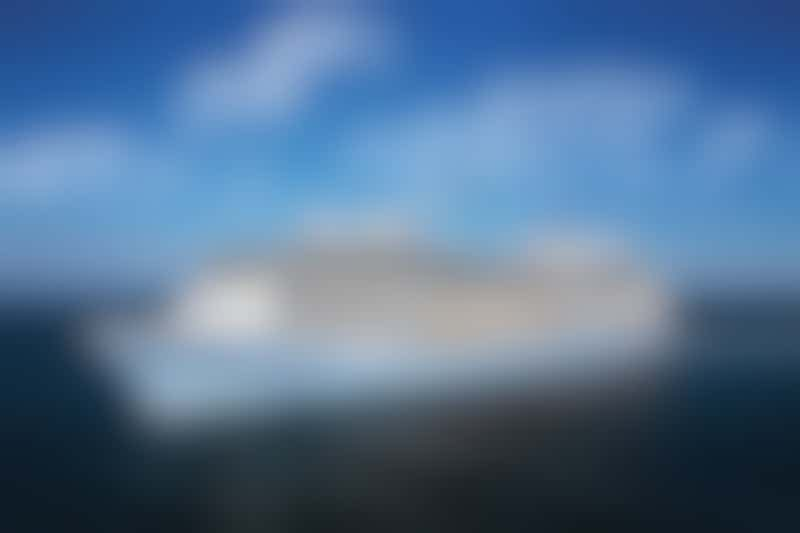 Royal Caribbean's Quantum of the Seas. (photo: Royal Caribbean International)
Which ships is Dynamic Dining on?
Quantum of the Seas, Anthem of the Seas and, when it debuts next year, Ovation of the Seas, are the only Royal Caribbean ships to offer Dynamic Dining.
What makes Dynamic Dining different from My Time Dining?
My Time Dining (MTD) -- Royal Caribbean's flexible dining plan -- is available across the rest of the fleet. Like Dynamic Dining, My Time Dining means you will not receive a table assignment or permanent tablemates. Unlike the Quantum-class ships with Dynamic Dining, Royal's ships that offer traditional and My Time Dining retain set formal nights and offer a central main dining room; ships with Dynamic Dining have neither.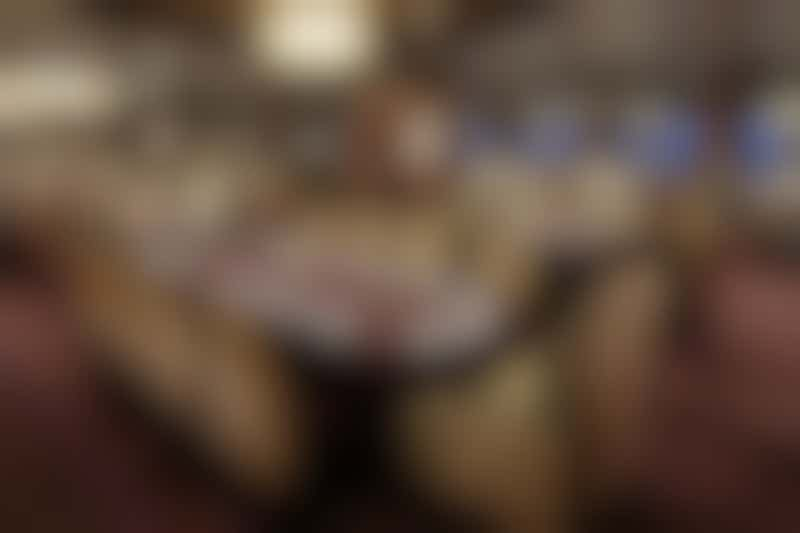 The Grande Restaurant on Quantum of the Seas. (phto: Royal Caribbean International)
Which restaurants are part of Dynamic Dining?
Each Quantum-class ship has four restaurants included in the Dynamic Dining scheme. Each has different decor and offers different cuisine. The dress code at three of the dining rooms is casual, but at The Grande, every night is formal night.
The venues are:
American Icon Grill: Classic American cuisine with dishes like Reuben turnovers and New England clam chowder
Chic: A contemporary restaurant serving modern dishes such as potato-crusted black cod and mint-crusted lamp chops
Silk: A Pan-Asian restaurant with dishes like Saigon shrimp and Szechuan beef short ribs
The Grande: A formal restaurant serving modern versions of classic cruise liner dishes, such as lobster tail thermidor and chicken a l'orange
Can I make bookings for specific restaurants on specific evenings?
Yes, you can make reservations beforehand or once onboard. You can book any of the four main dining rooms and request who you sit with.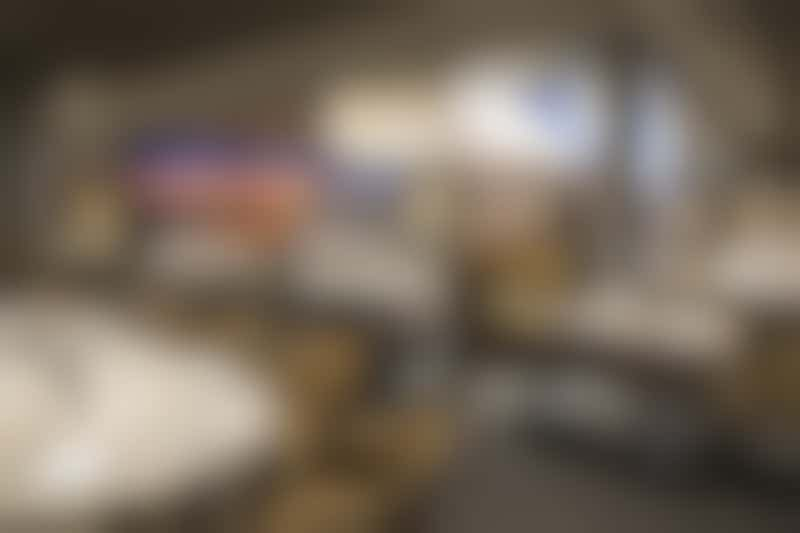 American Icon Grill on Quantum of the Seas. (photo: Royal Caribbean International)
What if I want to dine in the same restaurant every night?
Dynamic Dining allows passengers to make reservations in the same restaurant every night of their cruise if they wish.
What if I want the same waiter every night?
The wait staff is dedicated to a specific restaurant, but passengers can request the same waiter when they dine in the same restaurant and will be accommodated based on availability.
Why did Dynamic Dining prove so controversial?
A lot of Royal Caribbean cruisers prefer set dining times. They like eating in one main dining room (MDR), and they like having the same waiters and the same dining companions every night. Research conducted by Royal after the introduction of DD on Quantum showed that 33 percent of cruisers preferred traditional dining. So, by introducing a radical new concept that basically ripped up the rule book on cruise ship dining, Royal Caribbean upset a lot of its loyal passengers. Dynamic Dining also had a number of teething problems when it first launched on Quantum of the Seas. To the line's credit, it recognized these issues and has held back from rolling out the new dining plan across the fleet.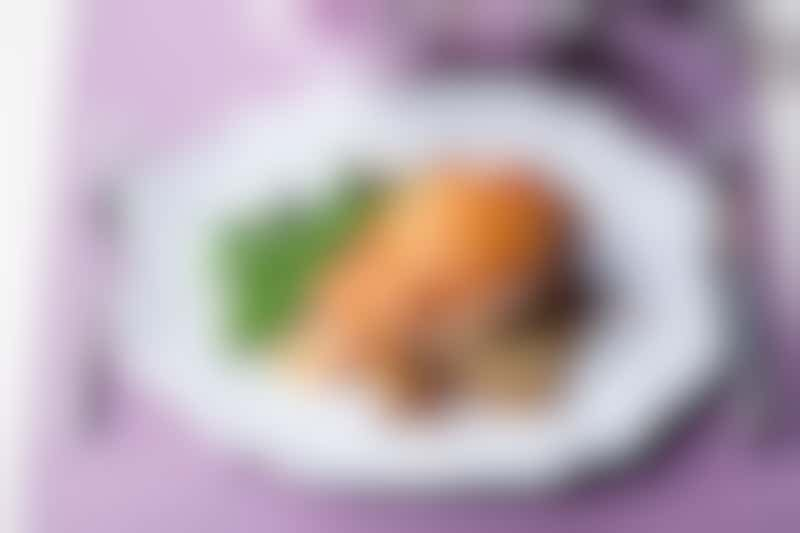 Entree at The Grande Restaurant on Quantum of the Seas. (photo: Royal Caribbean International)
What were the main problems and have they been fixed?
Untested technology meant meal requests were dropped, often late or just plain wrong. The restaurants did not have enough waiters or tables to accommodate the demand, and this led to long waiting times.
Royal Caribbean addressed these problems on Anthem by assigning more waiters to the four MDRs, adding 200 more seats across the dining rooms, fixing the booking system and giving the waiters more training on the iPad technology. Royal also introduced a variation on Dynamic Dining, called Dynamic Dining Classic, available only on Anthem of the Seas.
What is Dynamic Dining Classic?
Dynamic Dining Classic is a compromise introduced on Anthem, which offers a fixed-time seating model. Passengers can choose to dine at 6 p.m. or 8:30 p.m. with the same tablemates and waiters each night. However -- and this is where it differs from a regular cruise ship -- passengers dine at a different restaurant each night, so you'll rotate among the four main restaurants throughout each sailing. (For anyone who has cruised on other lines, this is similar to Disney Cruise Line's rotational dining system.)
The order of restaurants is preset for your entire sailing, and is available for viewing online on Royal Caribbean's Cruise Planner website 30 days prior to your cruise. The rotation always goes in the order of American Icon Grill, Chic, The Grande, Silk, then back to American Icon Grill; passengers are assigned to one of the four restaurants for their first night onboard and the schedule will then follow in the order shown.
Silk on Quantum of the Seas. (photo: Royal Caribbean International)
Can Dynamic Dining Classic be pre-booked?
Yes, on Anthem of the Seas, you can choose between Dynamic Dining Choice (the original DD flexible dining plan found on Quantum) and Dynamic Dining Classic at time of booking. Any changes must be made 30 days prior to departure; you can do this via Royal Caribbean's Cruise Planner website (space permitting). Book early as Dynamic Dining Classic has limited availability.  Passengers can switch from Classic to Choice once onboard; requests to swap from Choice to Classic typically cannot be accommodated.
Can I opt out of Dynamic Dining?
If you are sailing on Quantum, Anthem or Ovation of the Seas, you must choose either Dynamic Dining Choice or Dynamic Dining Classic (if offered). The only way to avoid the dining concept is to eat exclusively at the buffet and specialty restaurants, such as Devinly Decadence or Jamie's Italian. But if you really don't like the idea at all, it is probably best to book on another ship in the Royal Caribbean fleet, such as Allure of the Seas or Oasis of the Seas.
---
Shop for Royal Caribbean Cruises
Quantum of the Seas
Anthem of the Seas
Ovation of the Seas
---