Portugal's Douro River valley has been drawing more river cruise ships every year, not just for the gorgeous scenery and cute small towns, but for the wines and wine culture that has dominated the country.
Any Douro River cruise is, by default, a wine cruise. That's for good reason: the river is lined by vineyards on either side, and many excursions center around visiting them. Porto, where most Portugal river cruises begin and end, has been a storehouse for port wine for centuries, with houses that have exported the strong fortified wine worldwide.
But a Douro River cruise is not just about port. Table wines have become a renewed focus in the Douro region, with full-bodied reds and crisp whites with bright apple profiles. The Douro even gives us a third color of wine: green. Vinho verde is a low-alcohol and slightly effervescent white wine that you'll also find in abundance on your Douro River cruise, as they make the perfect poolside companion on a hot day.
Here are the reasons why wine lovers will absolutely love a Douro River cruise in Portugal.
Porto is the Birthplace of Port Wine, While Vila Nova de Gaia has Abundant Tasting Rooms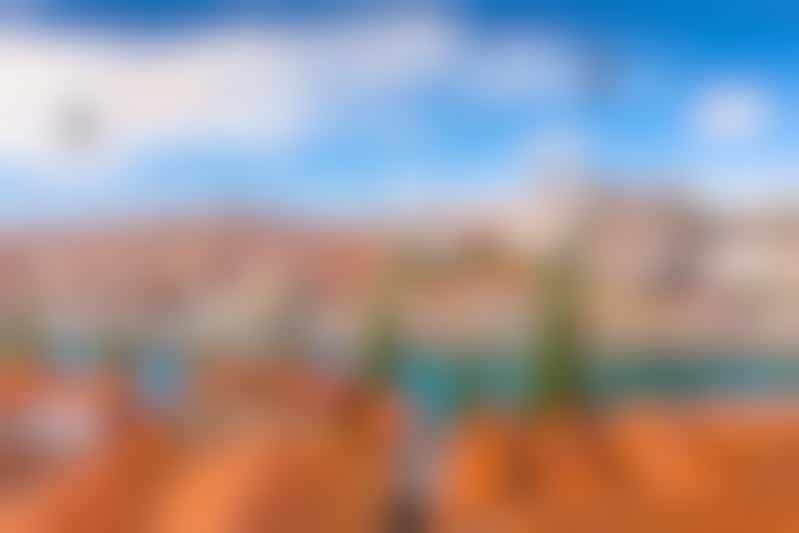 Porto (Leixoes) (Photo:ESB Professional/Shutterstock)
If the name doesn't give it away, Porto -- Portugal's second-largest city after Lisbon -- is more or less the birthplace of port wine. Most Douro River cruises begin and end here, so it's the perfect tipple to celebrate with on either end. Port wine packs a punch -- an average of 20 percent ABV (alcohol by volume) -- due to a colorless and tasteless wine spirit that is added to the wine to stop the fermentation process. In addition to the red port most commonly shipped around the world, there are tawny ports, white ports and even rose ports, a relatively new addition.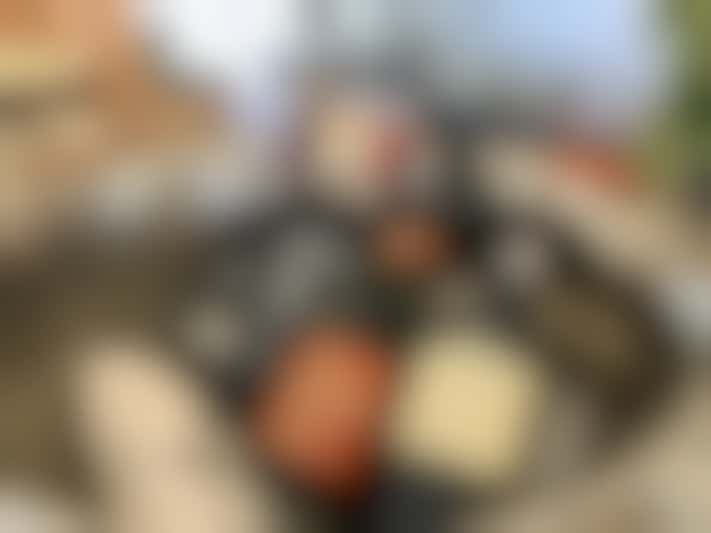 Port wine tasting on a Douro River cruise (Photo/Chris Gray Faust)
Tawny is a very sweet barrel-aged port, and white port is made with various indigenous white grapes. Rose is a new style of port, drawing from the popularity of rose wine and evoking flavors of strawberry, violet and caramel. New to the scene are port cocktails, which you can find in local bars and even on your ships.
Most river cruise ships actually dock across the bridge from Porto in Vila Nova de Gaia. Gaia plays an historic role in port production for its cellars, known as caves, where the wine is stored. A visit to Taylor's or one of the other historic port houses, usually included on some cruise lines' excursions through the city of Porto, will offer a thorough tour and explanation of port wine, as well as a tasting. All of the tasting rooms also allow you to shop for port, particularly varieties that you can't find in the U.S.
Cute Towns with Tasting Rooms, Such as Pinhao, Abound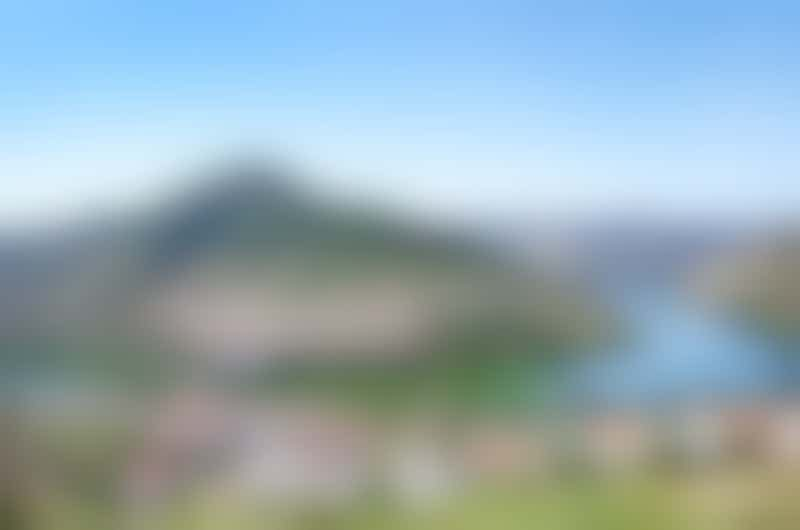 Pinhao (Photo:inacio pires/Shutterstock)
Pinhao is a sleepy town in the heart of port wine country, along the Douro Valley train line. It's all about the port in this town, and you will find brands from all around the Douro in the tasting rooms, including Casa Amarela, with a delightful ruby reserve port, or Borges, a tawny reserve with honey and marmalade aromas. Most river cruise lines don't call on Pinhao for that long; there's not much to do here, but plenty of wine to pass the time. If your ship's excursion doesn't take up most of your time, head to a tasting room or restaurant to sip a regional glass of vinho
Visit Quintas, the Region's Wine Estates, for an In-Depth View on Douro Wine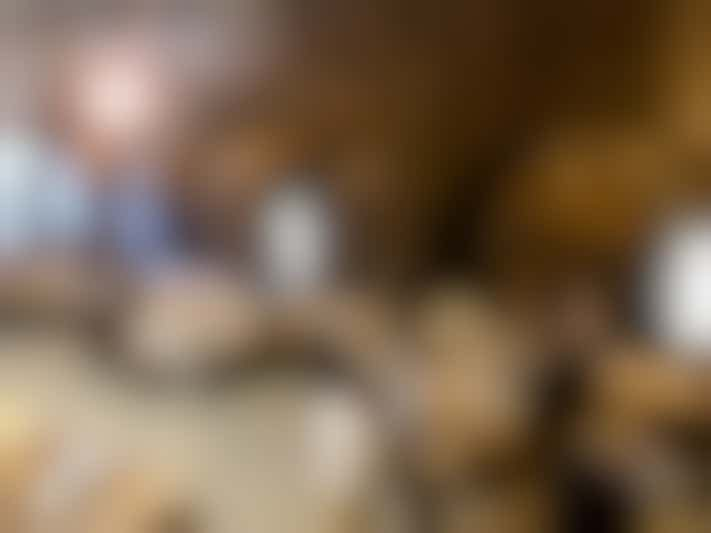 Tasting event at a quinta on a Douro River cruise
The country Portuguese estates where grapes are cultivated and wine made are called quintas. You'll see these farms lining the hills as your ship sails down the Douro, with different names visible; it's part of the bucolic charm of the countryside.
You'll almost assuredly visit a quinta or two on your Douro River cruise. Quinta da Pacheca is a wine estate in Lamego, with a selection of white, rose and red wine as well as syrupy white and pink ports. A dinner and wine pairing here might be a special evening event on some river cruise lines; it's an example of the wine house hotels that dot the landscape as you sail the Douro. Lines that don't have special events might stop at this quinta, or a similar one for an afternoon tasting.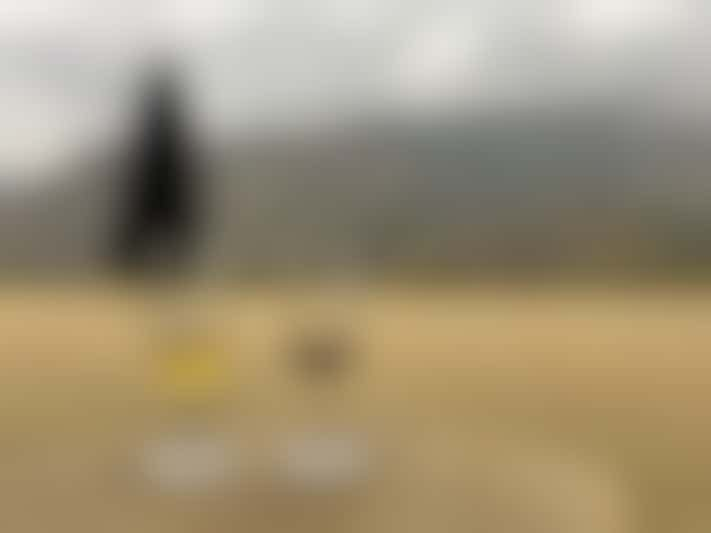 Port wine tasting at Sandeman on a Douro River cruise (Photo/Chris Gray Faust)
What's generally impressive about quintas are the dynamic nature of the scenic grounds, the wines offered and the atmospheric cellar where visitors can dine.
All Douro River Cruises Also Include a Trip To Spain's Salamanca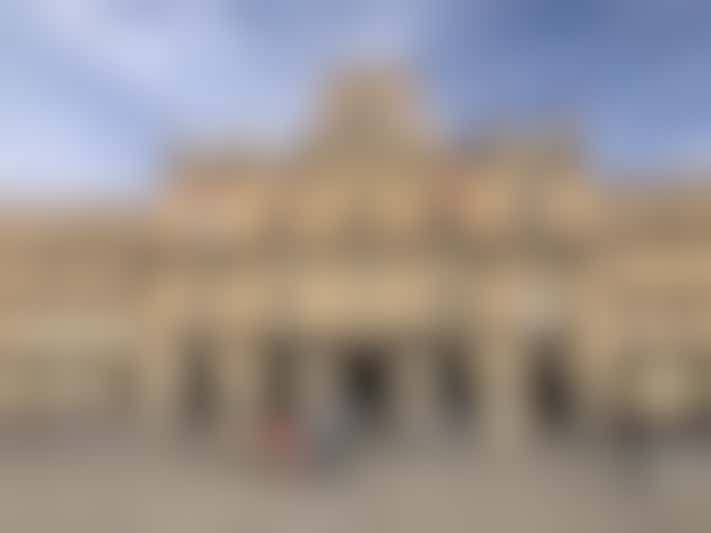 Plaza Mayor in Salamanca, Spain (Photo/Chris Gray Faust)
Many river ships on the Douro dock along the border of Portugal and Spain in Vega de Terron. From here, cruisers can venture on day trips about two hours east into Salamanca, Spain. While Portuguese libations are certainly the highlight of the sailing, why not sample what the Spanish have to offer? With your tapas or a plate of paella at lunch, order a tempranillo. This Spanish red wine is made from a black grape variety, and might have notes of cherry, fig, plum, cedar, vanilla or tobacco. After your afternoon siesta, treat yourself to an energizing sangria -- local red wine usually mixed with fruit, juice and brandy.
Broaden Your Wine Knowledge at a Museum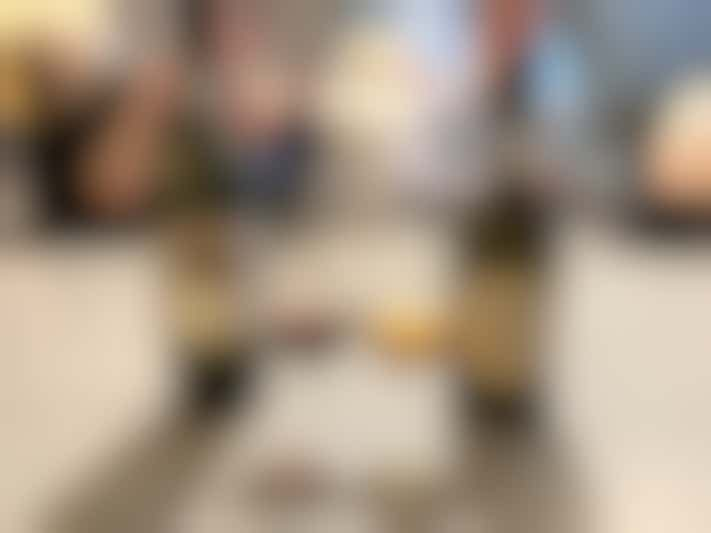 Port wine tasting in Porto/Vila Nova de Gaia (Photo/Chris Gray Faust)
In 2001, UNESCO declared the section of the river linking Regua with Pinhao, called Cima Corgo, a World Heritage Site. A fabulous homage to that heritage is the award-winning Douro Museum, opened in Regua in 2003, which is an included excursion on some river cruises. This facility, a former wine warehouse, documents the region's wine culture and history with panache. Even the buildings showcase the mix of traditional and modern styles. A permanent exhibition calle Memory of the Wine Region presents how vines are grown around the Douro, including the region's weather conditions and what goes into the construction of the terraced landscape and the manual harvesting process. (Of course, your excursion almost always includes a tasting).
Expand Beyond Wine with a Pre or Post Trip in Lisbon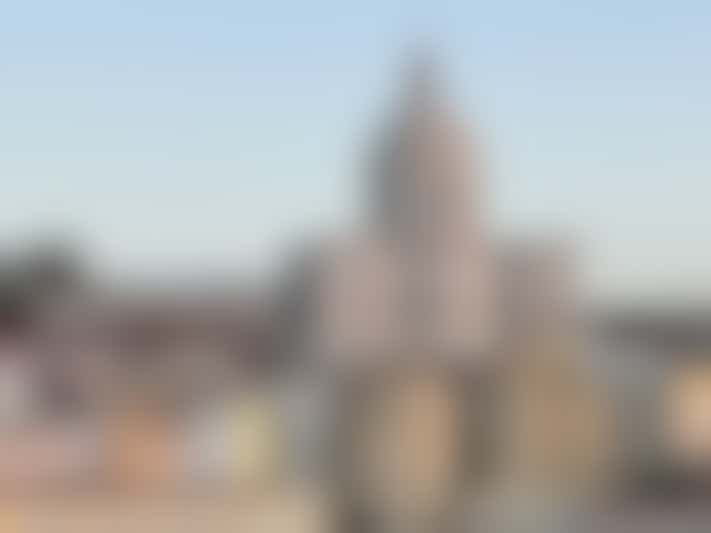 LIsbon (Photo/Chris Gray Faust)
Many Douro River sailings offer a pre- or post-cruise extension to Portugal's capital city of Lisbon. While you're here, why not break up a week of wine with some of the country's other liquid assets? Sagres and Super Bock are two of Portugal's major brands of cerveja (beer), and the lagers are an easy-drinking companion to any meal. For just a taste of something sweet and traditional, find a place that slings shots of ginjinha, a homemade cherry liqueur. The City of Seven Hills is also a haven for craft cocktail bars -- and bringing it back to port, you're sure to find creative libatio