Porto, Portugal: Picture-Perfect Streets and Glittering Historic Sights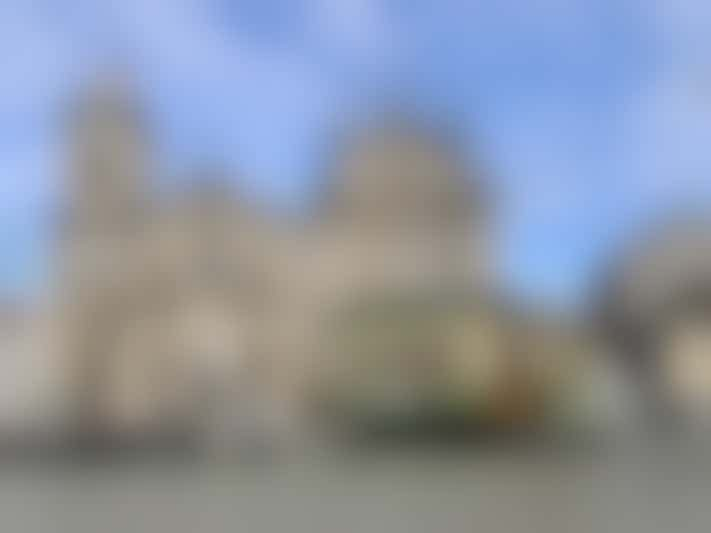 Streetcars and historic churches are just a few of Porto's delights (Photo: Chris Gray Faust)
Portugal's second city, Porto, is generally your first and last destination on a Douro River cruise. It's easily one of the most exciting destinations on the river. The city is steeped in maritime history, and it was from here that Prince Henry the Navigator set out in 1415 bound for Africa, marking the start of Portugal's dominance of the world's oceans for two centuries.
Ribeira, Porto's most famous riverside neighborhood, is lined with cafes, shops and all manner of ready-to-explore spots. A maze of steep streets leads to the UNESCO-listed old town that's home to the 12th century Se Cathedral and Sao Francisco Church, with its fabulous golden interior. Don't miss the grand Sao Bento Station, lined with huge murals made from traditional glazed blue and white Portuguese tiles, or azulejos. A fun way to reach the high district is on The Elevador da Ribeira is a fun way to reach the higher-altitude districts and the huge open lift leads to the Barredo district next to the old town.
Harry Potter fans should head to the Lello bookstore in the Clerigos quarter. The wooden staircase provided J.K. Rowling with the inspiration for the stairs at Hogwarts when she was an English teacher in Porto. Due to its popularity, the store now charges an entry fee, refundable against the purchase of a book. You can skip the lines by buying an online ticket in advance.
The landmark Dom Luis Bridge spans the Douro River. Designed by a pupil of Gustave Eiffel, it was the world's longest iron arch bridge when it opened in 1886. It can be crossed by car, train or foot and links Ribeira with Vila Nova de Gaia, or simply Gaia (your go-to neighborhood for exploring the famous Port wine cellars for which Porto is rightfully famous).
All Douro River cruises offer a shore tour exploring Porto. It's also easy for independent travelers to explore by themselves and the Porto Card provides free travel on public transport and discounted entry to attractions. Other novel experiences include a motorcycle and sidecar tour that will take you out-of-the-way places or a cruise in a replica of the wooden rabelo boats once used to transport port from the vineyards to Porto.
Note: Porto is generally a very safe city, but the sidewalk on the Dom Luis Bridge is notorious for pickpockets, so exercise caution and look after your valuables.