Viking Gullveig docked in port (Photo: Cruise Critic)
How do I find out where my river cruise docks for embarkation and debarkation? Might the cruise line change the docking site of a published river itinerary?
You'll receive the information for your embarkation and debarkation berth when you get your cruise documents. But keep in mind that even what's in your booklet might change.
That's because the local harbor authorities -- and not the cruise lines themselves -- set the berthing positions. Viking and AmaWaterways, for example, offer pier addresses on their websites, in some cases even estimating taxi fare. These berthings can change, however, which is why on their berth page, Avalon notes that all passengers should confirm the location with the cruise director on embarkation day. (Avalon also has passengers meet at a central hotel for transfer, as opposed to showing up at the ship.) A phone number for the ship and the cruise director is also included in your cruise documents.
If all of this sounds like a lot of work and you want to know berth information before you book, you can check with previous cruisers on the Cruise Critic River Forum. Keep in mind that the dock can change, however, at any time.
Do all river cruises dock in the middle of town? How can I find out where the ship docks for shore excursions?
Although the advertisements and brochure photos make it look like you can step right off your ship into the historical center of the city or town a riverboat is visiting, you can't actually do this in many European cities. Sometimes bridges are too low for river cruise ships to make it into the heart of town. Other factors that can influence where a ship docks include its size -- the Viking Longships are too big to dock in central Paris, for example -- and the agreement that the line has (or doesn't have) with the local harbor authorities.
Again, your best bet to figure out where your ship docks is to ask the line itself or survey passengers from previous cruises on the Cruise Critic message boards. Study the day-by-day itinerary breakdown carefully and look for key phrases such as "motorcoach tour" and unscheduled free time. If a port visit has the latter, you're usually able to return to the ship at your leisure because it's close to the town center. If it's the former, the town itself where you're docked might be more of a landing and less of a destination; if you take the coach tour, you might not have a lot of free time.
Does the ship's docking location influence how long you'll have in town for excursions?
Definitely. If getting to the historic center takes an hour or more, that means you'll have less time to see the sights. In Moscow, for example, river cruise ships usually dock about 45 minutes away from Red Square. (Regular shuttles are available, but it's often faster and more efficient to take the subway, which is still a walk from the pier.) Meanwhile, in Budapest, the river cruise ships line up near the Chain Bridge on the Pest side of the river, so it takes no time at all to walk into that area of town. (Getting up to hilly Buda, on the other side, however, can be a hike if you do it on your own.)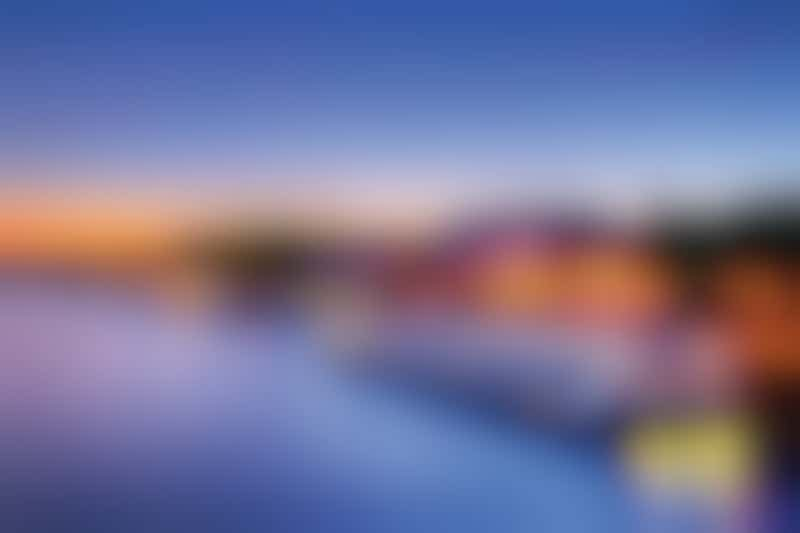 AmaLyra docked in Bratislava (Photo: AmaWaterways)
If my embarkation pier is outside of town, how do I get there? What about debarkation?
Some river cruises, such as Tauck, Scenic, Emerald and Uniworld, include airport transfers in their fare. For others, such as Viking, Vantage and Grand Circle, free transfers are only offered to passengers who book a pre-cruise stay or buy their airfare through the company; these lines all allow you to buy a transfer for a reasonable fee.
If you've bought your flights independently, you'll want to check your cruise documents and see where the cruise pier is, then take a taxi or public transportation to the dock. Most European river cruise ships ask you to board sometime between noon and 4 p.m.
On the way home, you should arrange a transfer to the airport with the ship's concierge, if you haven't purchased it already, or arrange one independently.
If your river cruise includes a land tour portion -- as you'll find on more exotic itineraries such as the Yangtze in China, the Mekong in Vietnam, various rivers in Russia and the Nile in Egypt -- you'll probably meet up with the group at either the airport or the designated hotel.
Will my river ship dock next to other river ships?
River cruising has grown in Europe over the years, but the berthing slots have not. That's why it's not uncommon for river cruise ships to tie up next to each other, particularly in smaller European cities, as well as on the Nile River and in Moscow. It's one reason why it doesn't matter which side of the river ship you book your balcony or view cabin; your view might be blocked anyway.
When your ship is docked next to another, it is possible to see into the cabins of your neighbors at night -- so make sure you close those curtains! It's not really as annoying as it sounds, to be honest. River cruise ships have other outdoor public areas where you can get good views; with so many activities and shore excursions, you'll rarely be in your cabin.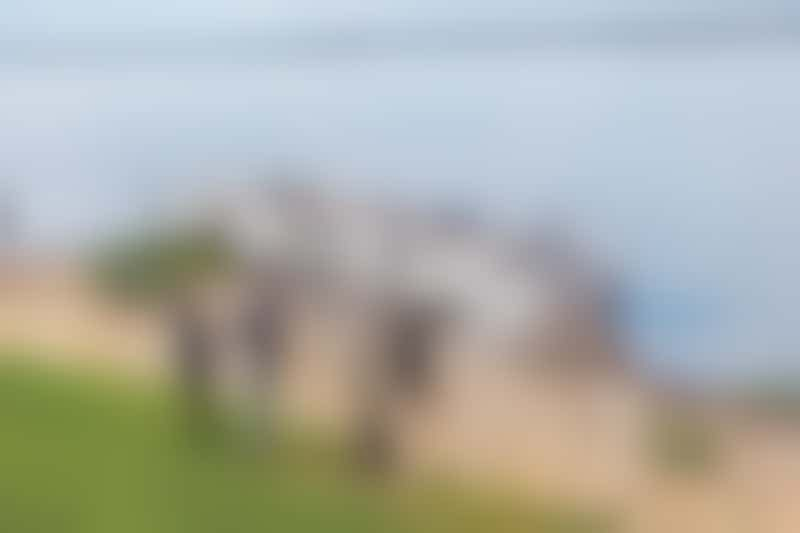 Uniworld's River Royal docked in Blaye (Photo: Uniworld)
Will I have to walk through other river ships to get to shore?
Yes, if your river cruise ship ties up next to another ship, you might be led on an elaborate walk up the stairs of your ship and across the deck of another before you reach shore. It's one reason why river cruises aren't necessarily the best vacations for people with disabilities. The river cruise lines make sure that when you do walk through another ship -- or when a group walks through yours -- that they are only coming through public areas and do not have access to passenger cabins.
How can I find out more about docking on a river cruise?
The What to Expect on a River Cruise series is a resource guide, written by Cruise Critic editors and contributors, where we answer the most common questions about river cruises, including dining, cabins and suites, service and onboard activities.